The controversy surrounding the message sent following the Kemsleys' home invasion is still going on.
Lisa Vanderpump isn't going to allow former friend Kyle Richards's nasty remark about her go unnoticed, especially if she's being accused of anything.
Kyle referred to the restaurateur as "crafty," accusing her of doctoring a screenshot of a text exchange sent to Dorit Kemsley.
"Oh, I hope I'm crafty!" Lisa responded to her comment in an interview with Page Six during the Vanderpump Dog Foundation's sixth annual World Dog Day in West Hollywood, Calif., on Saturday.
"Crafty means you're smart, right? I'll take it as a compliment." She then pointed to her phone and added: "But when it comes to this? No, this is honest. And no, I never had to play games. I didn't need to."
"Setting record straight… Of course I reached out to PK! And yes …after accident not a word…from any of them …but that's ok,I had pillars of support," the "Vanderpump Rules" star tweeted at that time alongside a screenshot of her conversation with PK.
PK then responded on Instagram captioning a photo of Sherlock Holmes, played by Benedict Cumberbatch, and John Watson, played by Martin Freeman: "I have bought in London's best team to help me locate the text that LVP apparently sent …. Will keep you all informed of their progress #rhobh."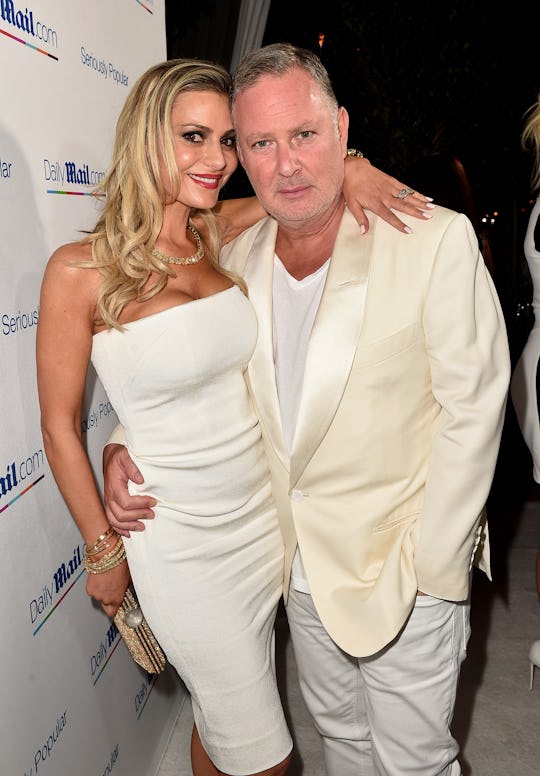 The Kemsleys home was broken into in October when her husband, PK, was away. Dorit was asleep at the time of the break-in as they had just come home from a wedding in London, and mistook her children for the intruders.
Reactions to Kyle Richards' Shady Statement Is Met With A Retort From Lisa Vanderpump
LVP is a class act. Kyle is unrefined, uneducated, and new money. Let Kyle continue to be the classless snake person she is. #RHOBH

— VV™ (@VanderVVtm) May 30, 2022
Kyle is trash. Scum just like her husband. Lie cheat steal anything to get ahead. It's gross.

— Suzyque She/Her (@suzyque225) May 30, 2022
Kyle and the rest of the RHOBH coven are really pathetic. LVP lives rent free in their little minds.

— Wallis, The RinnaHater (@NYC_Shon) May 30, 2022