A supportive wife and a mother of two, what happened to Danny Reagan's wife on Blue Bloods last season?
The Reagan family commits to public service, specifically in law enforcement. Being the head of both the police force and the Reagan family, Frank Reagan (Tom Selleck) is well respected by the police and his family.
Danny (Donnie Wahlberg), Frank's son, is a detective in the NYPD whose harsh methods in dealing with his detective work often lead him to trouble. Two other children of Frank are also part of the NYPD, Jamie, a police officer.
The family gathers at Sunday dinners; being a Catholic family, there is ritual grace before meals, including the Cross's Sign. Moral and religious issues are also topics of conversation while they are having their dinner. 
Each member of the family works in a different aspect of the police profession. Disagreements about various issues cannot be avoided, thus making the series becoming more interesting.
At the season 8 premiere, it is evident someone is missing. Linda (Amy Carlson) cannot be seen on screen. She dies off-screen, and what the audience know is a revelation of her death. She dies between seasons 7 and 8 in a helicopter crash while treating patient as part of her job as an ER nurse. A wife, mother, and healthcare worker dies off-screen.
Linda's death is not totally accidental, and the helicopter crash is planted by Louis Delgado (Lou Diamond Phillips) , a Mexican cartel member. Danny even blames himself for his wife's death and thinks of retiring from work. Still, his family and longtime partner, Maria Baez (Marisa Ramirez), convinces him to stay on the job.  
The exit of Linda in the series is unacceptable to the Blue Blood fans, most when the death they plan was not even shown on screen. 
Her death is somewhat unsatisfying because her departure is so sudden without proper closure. It is wholly off-screen and only states her passing in season 8.
When Linda's death is revealed, fans of Blue Blood expresse their disappointment through their social media platforms. They demand actual footage of the helicopter crash to be on-screen or a funeral that might give them time to grieve her passing.
Amy Carlson, the actress who portrays the role of Linda, takes the chance to pacify the enraging fans by recognizing the fans for supporting her for the last 7 seasons. "I'm so grateful to CBS and the Blue Bloods cast and crew. Mostly, I am grateful to the fans who have supported me and the show." (1)
A Closure to the Issue About What Happened to Danny Reagan's Wife on Blue Bloods Last Season
The strange demise of Linda seems like a clear indication that her death is not originally a part of the story. Thus, many speculations spring. Unfortunately, the viewers are clueless and even more confused about what happened to Danny Reagan's wife on Blue Bloods last season
The actress only appears during the first season and became regular in season 2. It is unlikely for the producers to intentionally kill her in the seventh season. Neither they want her to leave the show when it is apparent that she gets more fans' approval.
In an interview with her co-star Bridget Moynahan at the PaleyFest television industry event, she confirms the rumors that it is Carlson's decision to not renew her contract. It is after season 7 to pursue other opportunities, according to Deadline. Carlson reacts that the comments made at Paleycenter were inaccurate.  
Although actress Amy Carlson's departure remains a mystery, it is clear that it was her who decides not to renew her contract for season 8. 
 After leaving Blue Books, she immediately books two films. She just follows what is best for her, and that is to explore other opportunities outside of the show.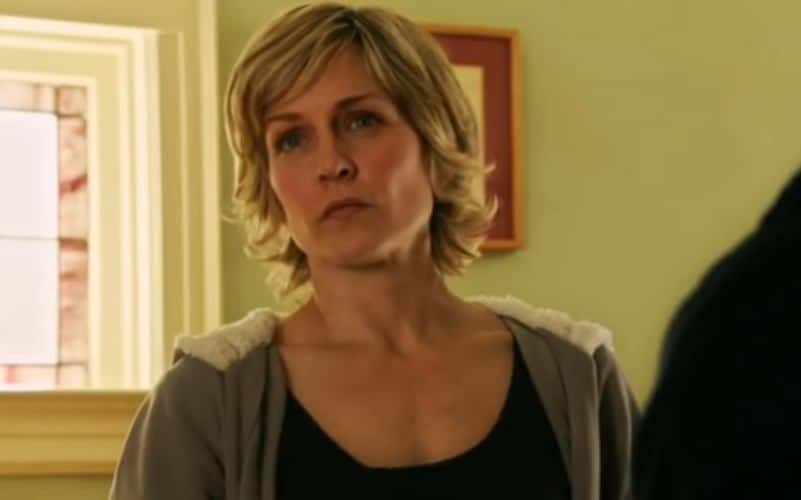 longest-running and most popular American police procedural drama television series on CBS
main characters are members of the fictional Reagan family, an Irish-American Catholic family in New York City who works in law enforcement. 
season 1 premiered on September 24, 2010
Catholic advocacy organization the Catholic League praises Blue Bloods because the TV show is able to capture this essence of both the city as a place and a state of mind while also presenting the Catholic faith and Catholic family values with compassion and realism (2)
The pilot episode garners 15.258 million viewers because of the Live + 7 days after with viewings from DVRs (3)
Leonard Joseph Cariou as Henry Reagan, is a former NYPD who become Police Commissioner 
Tom Selleck, as New York City's Police Commissioner, Frank Reagan, is the head of the police force and the Reagan family. 
William Estes Nipper is Jamie Reagan, an NYC Police officer and the youngest son of Frank Reagan who decided to pursue being a cop, despite going to Harvard to get a law degree.
Bridget, as Erin Reagan, is the sole woman in the Reagan family, an Assistant District Attorney who serves as the legal compass for the Reagan family. 
Sami Gayle plays Nicky Reagan. Gayle, who wavered on her conviction to follow her family in law enforcement
Donnie Wahlberg, as Danny, the oldest surviving Reagan, son and is best known for being a hot-tempered Iraqi War vet who occasionally uses dubious tactics to solve cases.
Amy Carlson as Linda Reagan, the wife of Danny Reagan, was an emergency room nurse at St. Victor's hospital in NYC.
Blue Bloods is a multi-generational family crime drama series dedicated to New York City law enforcement. The main focus of the series is about the Reagan family; a Catholic Irish-American family is a catholic that is patriotic, passionate, and family-oriented.
Since plot threads focus on different parts of the family, naturally, the large Reagan family, a family of cops, often gets into arguments over police work and cases. Still, they never give up on one another. Since they are all connected with the New York City Police Department, they are considered the first family of the organization.
Danny Reagan's Wife, Linda
Linda is Danny's wife, who loves him dearly. She and Danny have two sons, and she often feels neglected as her husband is always busy with his police work. She was a housewife but she returned to her nursing job.  
Unlike other members of the Reagan family, Linda was not involved with law enforcement. Still, her job as a nurse often intersects with Danny's police work. While treating a patient, she was caught in the crossfire, and her patient was assassinated. 
She was also mugged while working in a community health van. Because of the incidents, she decided to carry a .38 revolver. She persuaded Frank, his father-in-law, to allow her to get an unrestricted permit to carry a handgun. She eventually changed her mind and gave the piston to Danny.
thamycarlson1, Instagram Post, retrieved from https://www.instagram.com/p/BZpjRyVBwt1/?utm_source=ig_embed&ig_rid=1baf0378-7fba-4677-8dbc-e57a6522a422
David A. King, Ph.D., 'Blue Bloods' presents Catholic faith with compassion, realism, retrieved from https://georgiabulletin.org/commentary/2019/02/blue-bloods-presents-catholic-faith-with-compassion-realism/ 
Bill Gorman, Live+7 DVR Ratings: Grey's Anatomy, 90210, Hawaii Five-O Top Premiere Week Rankings, retrieved from http://tvbythenumbers.zap2it.com/2010/10/11/live7-dvr-ratings-greys-anatomy-90210-hawaii-five-0-top-premiere-week-rankings/67519/url