People have been intrigued about how the mother-of-four maintains her slim physique.
Victoria Beckham is an English singer, performer,  and media personality who gained notoriety in the 1990s as part of the Spice Girls, the best-selling female group of all time, where she was known as Posh Spice.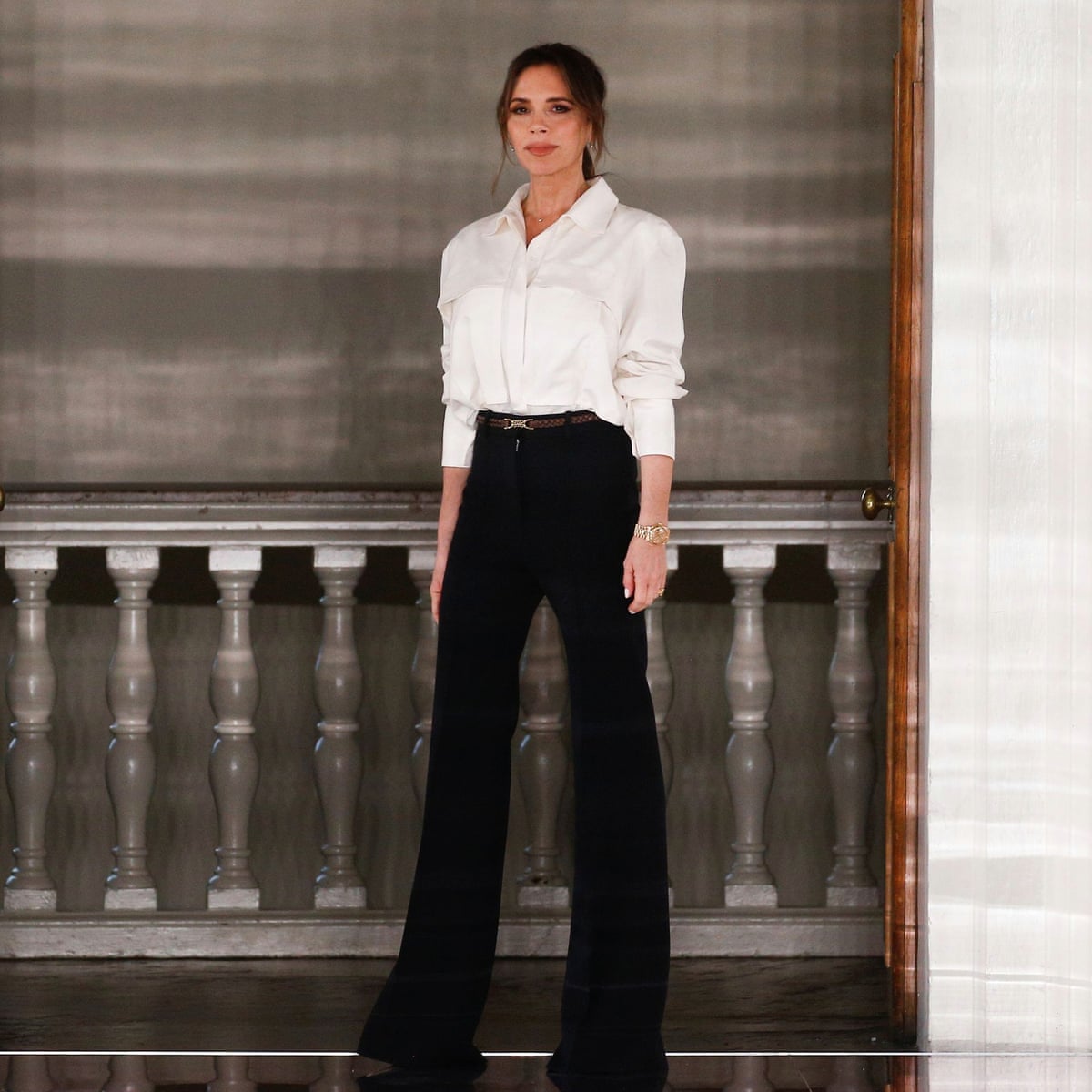 Victoria has also established herself as a fashion designer and style icon globally. Still, despite the overall success in her career, she has had more than her fair share of ups and downs in the public eye, and she has never lost her ability to concentrate on looking fantastic and slim.
What is Victoria Beckham's workout routine?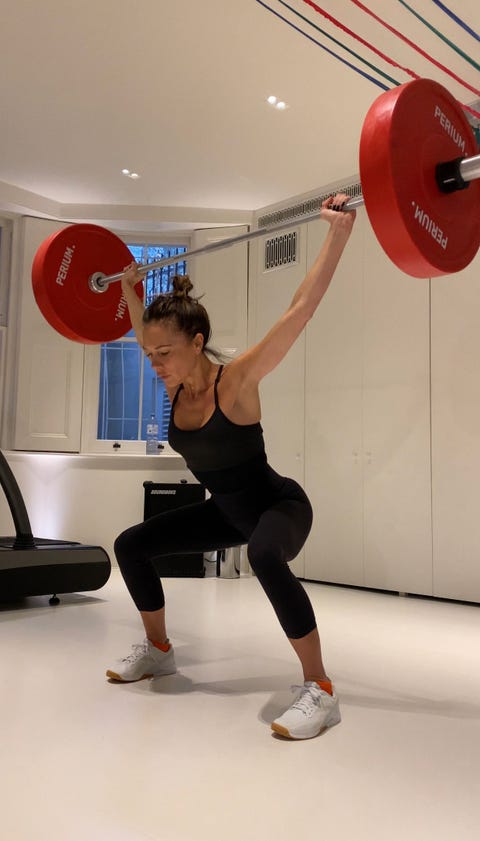 Victoria appeared on another Vogue cover in July 2017 for the fashion bible's Netherlands edition, where she detailed her workout routine. The singer revealed that she runs three miles every morning and spends an hour working out with Tracy Anderson, a celebrity personal trainer, who often finishes the session on the treadmill.
In a separate interview with The Times, she further shared: "I get up quite early, around 6 am, and do an hour in the gym before the kids get up, then I give them breakfast and David, or I take them to school."
"I'll then fit in another hour's workout before I go to the office. I'm very disciplined; I have to be. It's really the only time in the day I get to myself."
She's furthermore been photographed visiting LA's cult-fitness facility, SoulCycle, on many occasions, and she practices Yoga and boxing. When she has the opportunity, she attends Barry's Bootcamp.
"I am very, very disciplined in the way that I work out, in what I eat," she enunciated in an interview acquired by the Heat World. "That's how I'm happiest. I expect a lot from my body – I'm 44, I've got four kids, I work a lot, I travel."
"For me to do all that, I have to eat healthily and work out…. I was vegan for over a year, but I just felt like I didn't have the energy that you need."
After she hit a physical plateau, she worked with Bobby Rich, a performance coach, and fitness consultant, for six months. Bobby described her other fitness program with Women's Health Magazine.
"Victoria came to me with an amazing cardiovascular and physical endurance foundation," he said. However, he said that she was unfamiliar with weightlifting and its benefits.
With that considered, she handled it with the same discipline and attention she had used to her previous fitness activities. She even included training cycles or blocks of time focusing on various components of physical fitness, such as strength, endurance, and so on.
Does Victoria Beckham follow a specific diet regimen?
Posh's husband, David Beckham, was the one who revealed her eating habits to the public, and she isn't exactly on the same page as him when it comes to food, alcohol, and cooking.
"Unfortunately, I'm married to someone that has eaten the same thing for the last 25 years," David said in one of the episodes of the "River Cafe Table 4" podcast. "Since I met Victoria, she only eats grilled fish, steamed vegetables. She will very rarely deviate away from that."
"The only time she's probably ever shared something that's been on my plate was actually when she was pregnant with [our daughter] Harper, and it was the most amazing thing," he added.
Victoria likewise revealed what she eats during the day to keep her thin figure in the same podcast: "I eat lots of fish, and I have a very, very healthy way of eating," and she doesn't stop herself from eating foods she loves.
"I absolutely don't deny myself anything. If I wanted something, I'd have it; It's just who I am," she explained. "I have this healthy way of eating that works for me."
Moreover, the "Spice Girls" member shared on Instagram that she begins each day by taking two tablespoons of apple cider vinegar on an empty stomach, followed by a green smoothie comprised of spinach, chia seeds, apple, kiwi, and avocado in a blender.
She completed her meal with her favorite sprouted grain crunchy cereal alongside a cup of unsweetened organic almond milk.
Victoria Beckham's diet has put her health in danger.
A diet rich in fish and vegetables is beneficial to your health. According to the Washington State Department of Health, fish is a high-quality, low-fat protein prosperous in omega-3 fatty acids and vitamins D and B2. It also contains a lot of calcium, phosphorus, and minerals, including iron, zinc, iodine, magnesium, and potassium.
On the other hand, vegetables can lower blood pressure, lessen the risk of heart disease and stroke, prevent some cancers, reduce the chances of digestive disorders, and have a beneficial influence on blood sugar, which can help control hunger.
Meanwhile, this diet didn't totally harm Victoria's health, but she was informed it was poisoning her.
She was coerced to make adjustments after testing indicated she had dangerously high amounts of deadly mercury in her blood due to eating much too much swordfish and tuna, both of which contain the very lethal methylmercury.
"Victoria had off-the-scale levels of mercury. So, doctors gave her a liver flush to help rid the body of toxins," a source asserted, adding that the tests were performed while the artist was on vacation in Germany. "She feels brilliant and is as lean and fit as ever."
She has now changed her diet to include more salmon, and according to a particular source obtained by Heat World, she was given a "wake-up call."
"Vic would always boast that she had the healthiest diet out of anyone she knew, so it was quite a surprise to hear it could be harming her," an insider told the publication.
"To hear that you could be poisoning yourself is quite worrying, and she had no idea the levels in mercury in those types of fishes." Victoria prioritizes her health, as claimed by the source; therefore, she heeded all recommendations and made changes.
"But she didn't want to relax her diet too much as she knows it's what helps keep her slim and fit, so she's never going to be eating loads of pasta, meat, and carbs for dinner. She still does what feels right for her."