Her song has become associated with the Christmas and continues to reign supreme over the holiday.
On Friday, Mariah Carey was served with a copyright lawsuit filed in the US District Court for the Eastern District of Louisiana, regarding her classic Christmas song "All I Want For Christmas Is You."
The complaint was filed by Andy Stone of the country music group Vince Vance & the Valiants, who claimed that the song was inspired by a song he recorded with the same title.
Andy said he co-wrote and recorded a song called "All I Want For Christmas Is You" a few years before MC released her hit single of the same name, according to TMZ, who broke the news first.
Added by the lawsuit acquired by the publication, he recorded the song in Nashville in 1989, and it received great attention, peaking on the Billboard charts during the 1993 Christmas season.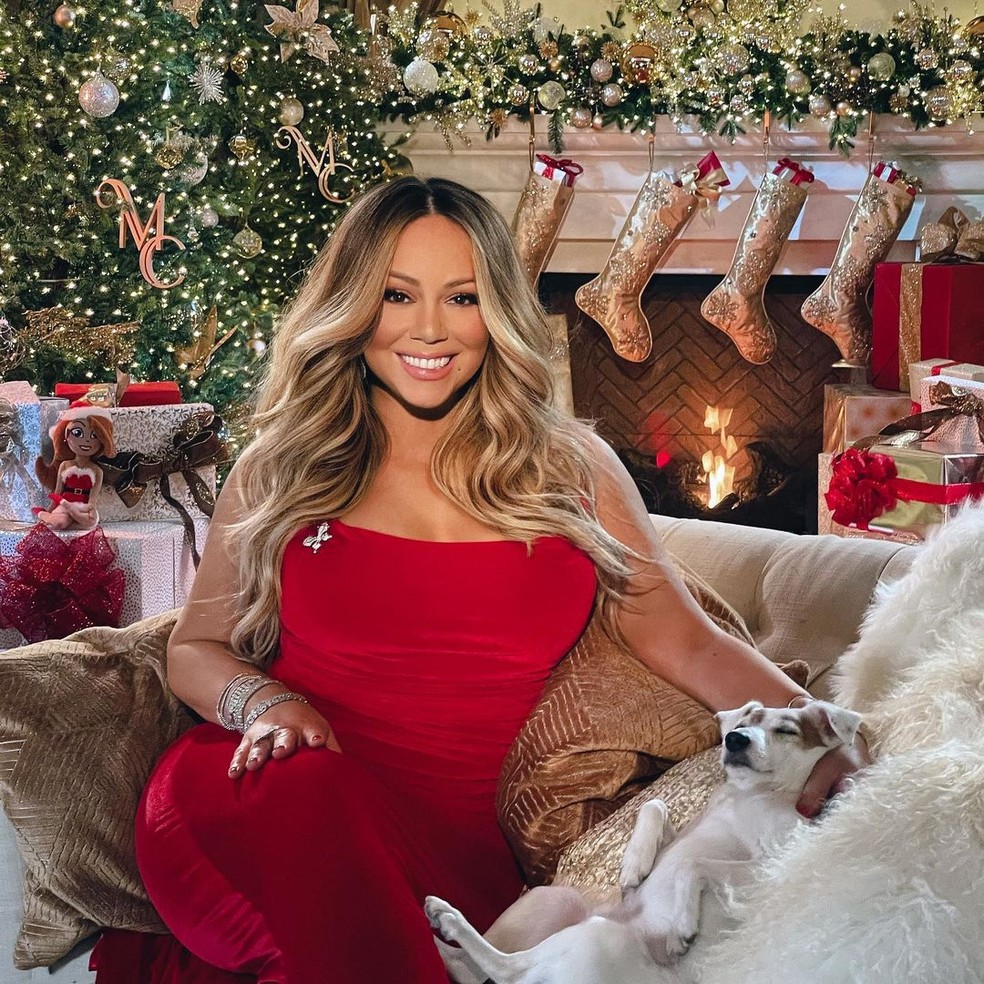 Mariah made her own version with her own video in 1994 and according to him, her team never had the authorization to use that title. The lawsuit also cited "Queen of Christmas" co-writer Walter Afanasieff.
For claimed copyright infringement, unjust enrichment, and breaches of the Lanham Act, he is seeking at least $60 million in damages. In addition, the defendants failed to comply with his cease-and-desist orders.
If you listen to both tracks, you will notice that they are entirely different. Mariah's rendition recently broke the billion-stream barrier.
Reactions to Mariah Carey Is Being Sued Over Hit Song "All I Want For Christmas Is You"
So Mariah Carey is getting sued for her most popular song All I want for Christmas is you! Man she better call Jermaine Dupri to say "yall know what it is" at the beginning of the song and throw a 808 on that bad boy! Lol

— Cedric Atkinson (@papa_ced) June 4, 2022
Not Mariah Carey getting sued almost 30 years later over AIWFCIY for copyright infringement 😭😭

— Domooo🧞🪐✨ (@idimeology_) June 3, 2022
the fact that this is all because Mariah's song is more popular than the other song with the same name https://t.co/ZKCLw2X6vH

— #1 Lechonk stan🇲🇽 (he/him) (@dinkmarco) June 3, 2022
I'm sorry but the whole basis for this is hilarious… you can't copyright a song title. This case will dismissed the minute it goes near a court. 🤣 https://t.co/ujfnD0hace

— Billie Frank 🦋 (@jrdn44) June 3, 2022