Billions Season 6 Finale Recap
The billionaire had his own plans, but he needed to focus on professionally harming Chuck and neutralizing his sexual affairs with Rian. Rian didn't want money, but she also didn't want to endanger her boss's chances of becoming President. Hence, the latter was a huge disappointment. Although the incident ultimately drew Rian and Taylor closer, it felt like a waste of time.
Prince was so determined to make the former New York attorney general look like a fool that he dumped $3.5 billion down the drain as Dave and Chuck's crypto hacker attempted and failed to crack the boxes' code. All of the money on each digital storage unit vanished after ten failed attempts.
Prince pretended not to notice, but Dave saw his knees buckle just before boarding the elevator. Exactly as Chuck had predicted, Prince was guilty of not paying taxes on his bitcoin. Despite Dave's knowledge, Chuck was apprehended and sentenced to prison. It was just for show because she caught him shortly after.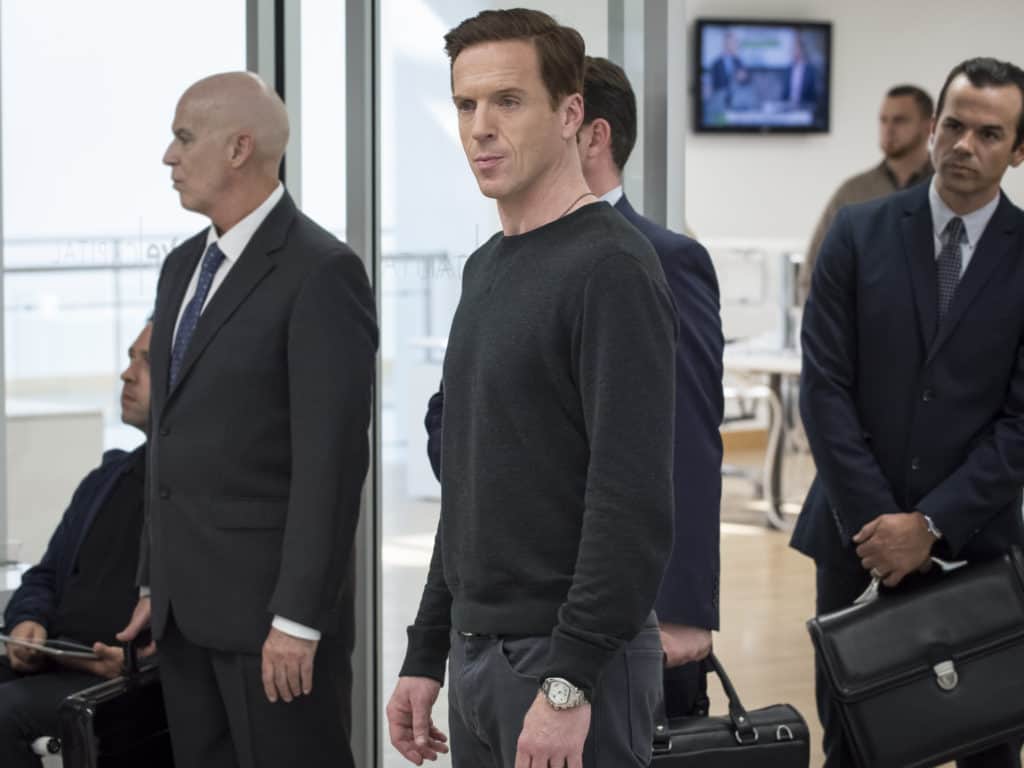 The Forced Reset of Billions Last Season
Rhoades (Paul Giamatti) besieged Axelrod (Damian Lewis) at the end of Season 5, with no way out. He goes to Switzerland rather than surrender to avoid legal ramifications from Paul Giamatti's Attorney General Chuck Rhodes. Mike Prince (Corey Stoll), a powerful player, offers Axe a large buyout and takes control of all of his businesses.
The absence of Axelrod has pushed the series to reset while keeping its primary focus. It is a battle between capitalism and government control. Despite the alterations, executive producers claim that the show's passion and competitive dynamics are still present.
The show continues to air despite the absence of one of its main characters. The sixth season begins with Prince as Michael Prince Capital, the new king of Axe Cap. Some casts are left to adjust to their new normal after a couple of Axe loyalists opted to form their own company and Mafee.
Chuck, who never passes up an opportunity to spar with a billionaire, informs Prince that taking Axe's place has made him a target. Despite the fact that Ax is his white whale, Chuck will gladly pursue another member of New York City's affluent elite. Although the Axe era is over, his throne has been seized by a worthy Prince.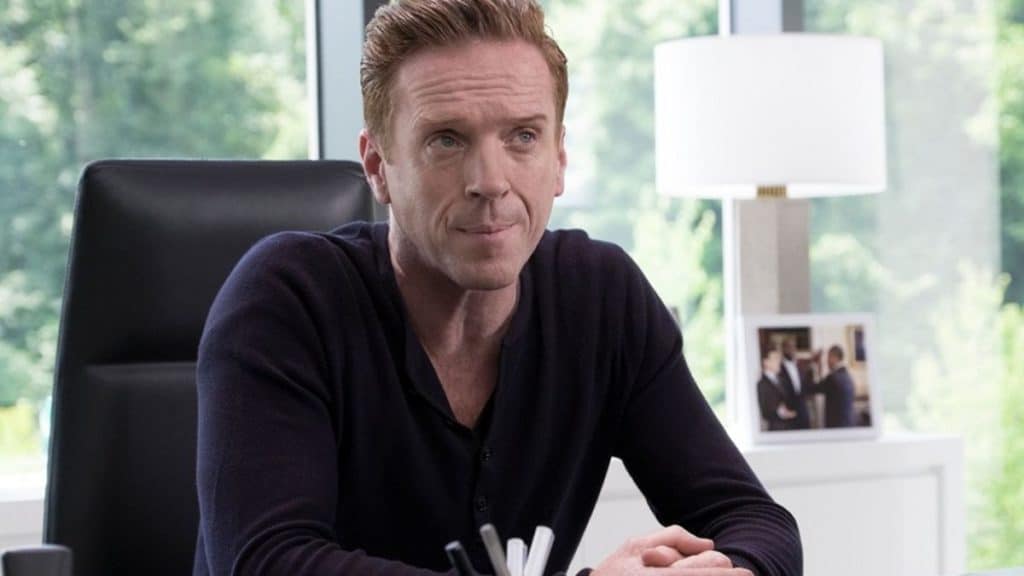 Why did Damian Lewis leave Billions?
At the end of last season, Damian Lewis exited Billions. His contract is up after five years, so his departure was really a circumstance. He said goodbye to Billions on his Twitter Post, stating, "A pleasure and a privilege to play Axe for five seasons with some of the smartest, funniest, most talented cast and crew I've worked with," he wrote. "I'll miss the Billions family… Yep, some jobs are more than just a job…. Love." 
During his interview with the New York Times, Lewis revealed that he wanted to stay in England and spend more time with his family. Helen McCrory, his actress wife, just passed away due to cancer. He also provided the audience with a ray of hope for a possible return in the future, stating, "There's an opportunity maybe for me to return. But for now, broadly speaking, Axe has been vanquished." 
Co-creator Brian Koppelman echoed signs of hope when discussing Damian's Billions future. In his interview with Entertainment Weekly, he stated: "The goodbyes on Billions and the hellos on Billions are never permanent; nothing is etched in stone. But that said, Damian's time as a regular on Billions has ended. The guy delivered for us in such an incredible way. What he did in making Bobby Axelrod an icon is really remarkable. 
Knowing the conditions in which he performed, traveling back and forth to England for years to be with his family, it's impossible to imagine just how hard and focused that guy worked. We feel really honored and lucky to have had five years of being able to know that Damian Lewis was Bobby Axelrod. But, again, not saying it's goodbye forever."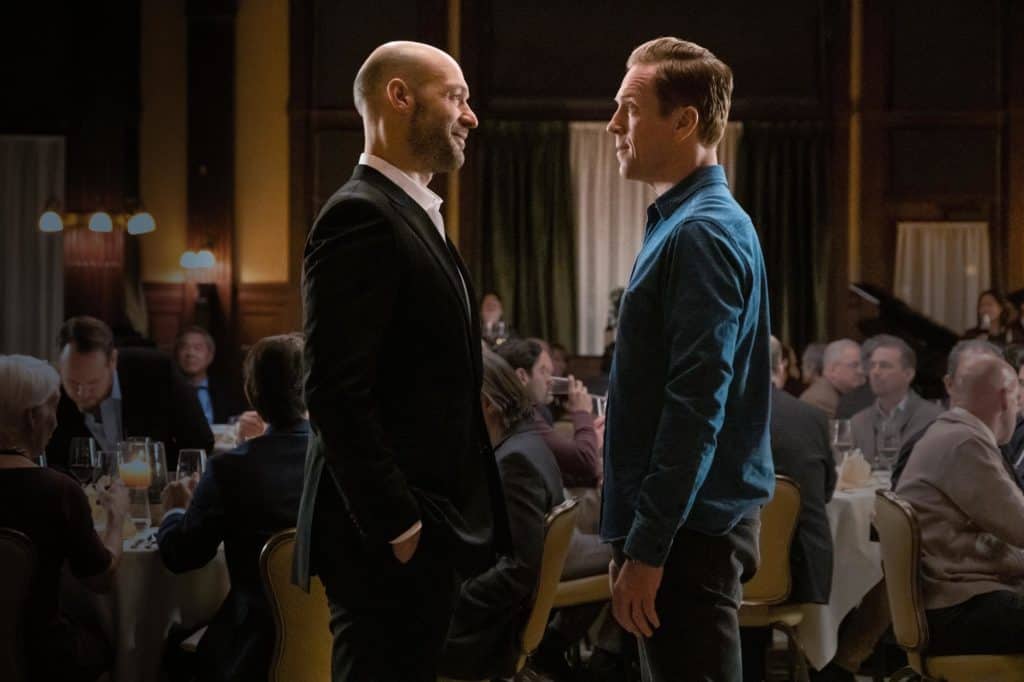 an American TV series created by Brian Koppelman, David Levien, and Andrew Ross Sorkin
ordered by Showtime in March 2015
the season premiered on January 17, 2016
scored the best series debut performance for a Showtime original series with a debut drawing 2.99 million views
Billions aced several lawsuits due to copyright infringement and defamation; the cases were dismissed and are currently being appealed
nominated in the Outstanding Drama Series in the 29th, 30th, and 31st GLAAD Media Awards for its representation of the LGBTQ community
nominated in the Critics' Choice Television Award
nominated in the Artios Award for Outstanding Achievement in Comedy Pilot Casting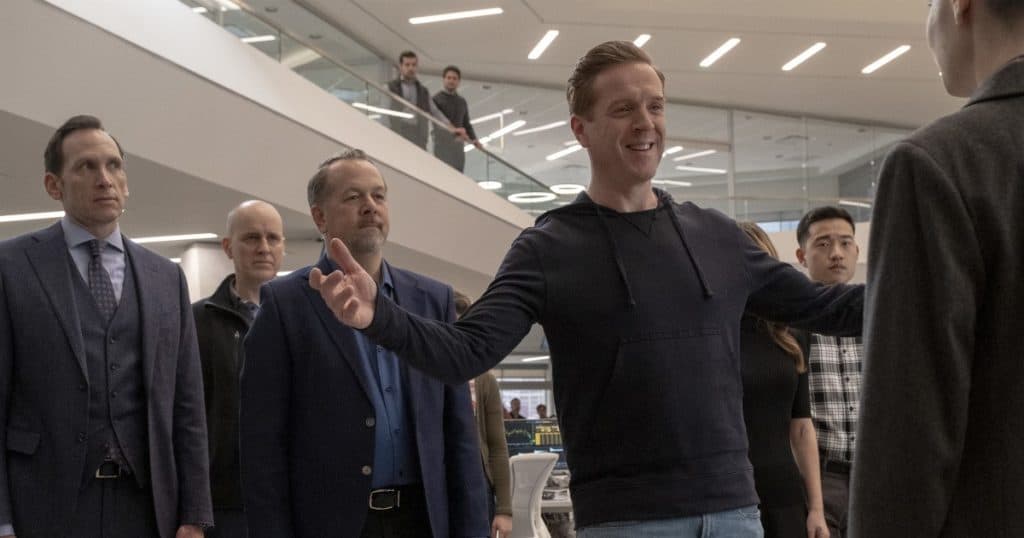 Billions is a fictional drama that looks at the world of high finances by tracking the impending collision between two gigantic figures – the hard-charging U.S. Attorney Chuck Rhoades and the brilliant, ambitious hedge fund king. Bobby Axelrod's aggressive tactics to secure high returns frequently cross over into the financial crimes that United States Attorney Chuck Rhoades attempts to prosecute. 
Mike Prince otherwise reigns over what was once Axe Capital, but he is not contented with merely winning. He's out to build an empire in his image. Chuck Rhoades is determined to take revenge and eviscerate an entire class of wealthy people wielding excessive wealth and power – and Prince is at the top of his list. This is a battle between law and money, with power and sex in the heart of New York.
Billions Cast and Characters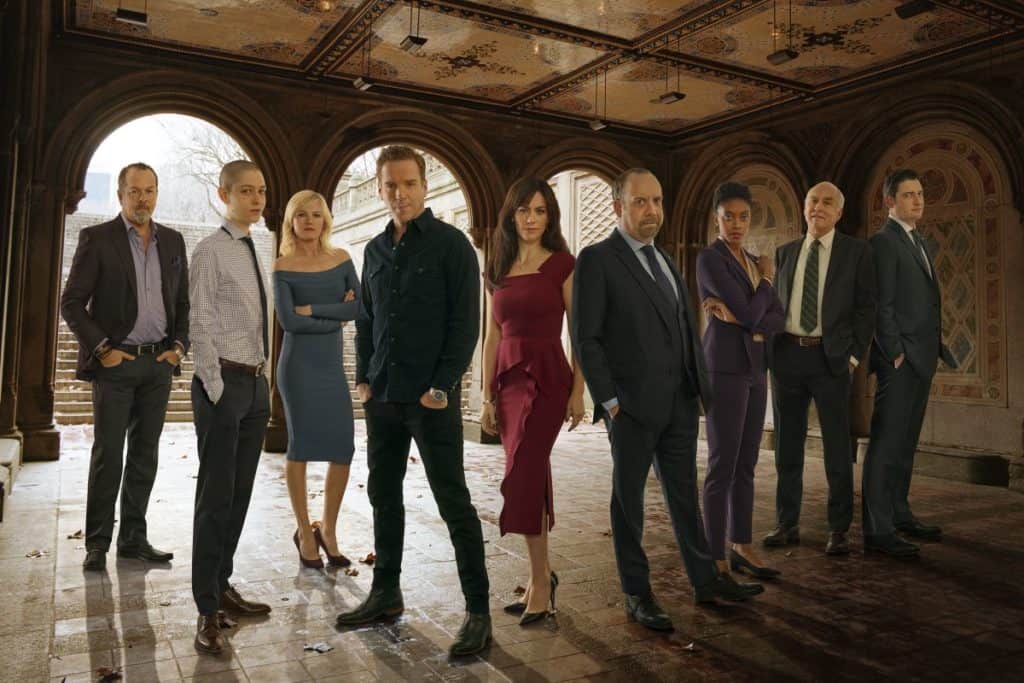 Paul Giamatti as Charles "Chuck" Rhoades, Jr., ruthless U.S. Attorney for the Southern District of New York, later elected governor of New York 
Damian Lewis as Robert "Bobby" Axelrod, an ambitious billionaire manager of the hedge fund Axe Capital, who came from humble beginnings, extraordinarily charitable and generous, but uses insider trading and bribery to grow his firm's wealth
Maggie Siff as Wendy Rhoades, a self-possessed psychiatrist, in-house performance coach at Axe Capital, and wife of Chuck Rhoades, Jr. 
Malin Åkerman as Lara Axelrod, ex-wife of Bobby Axelrod and a former nurse 
Toby Leonard Moore as Bryan Connerty, the Chief of the Securities and Commodities Fraud Task Force for the Southern District of New York 
David Costabile as Mike "Wags" Wagner, a known drug and sex addict, COO of Axe Capital, and Axelrod's right-hand man
Condola Rashad, as Kate Sacker, an attorney in Rhoades's office as Assistant to Attorney General of New York
Asia Kate Dillon as Taylor Amber Mason, a talented financial analyst at Axe Capital who happens to be of non-binary gender
Corey Stoll, as Michael Prince, a business titan, grew up as a small town Indiana farm boy who wants to give back to society
Damian Lewis, Twitter Post, retrieved from https://twitter.com/lewis_damian/status/1444958590742192129
Jeremy Egner, Damian Lewis Discusses the Future of 'Billions,' retrieved from
https://www.nytimes.com/2021/10/03/arts/television/damian-lewis-billions-finale.html?searchResultPosition=1

Derek Lawrence, Billions creators discuss that game-changing exit in season 5 finale, retrieved from https://ew.com/tv/billions-season-5-finale-postmortem/