She, too, had a difficult time losing weight and received negative feedback about her appearance.
Ariana Biermann gained national attention after appearing on the renowned Bravo series "Don't Be Tardy," which followed the lives of "Real Housewives of Atlanta" alum Kim Zolciak-Biermann, her husband, NFL player Kroy Biermann, and their six children from 2012 to 2016.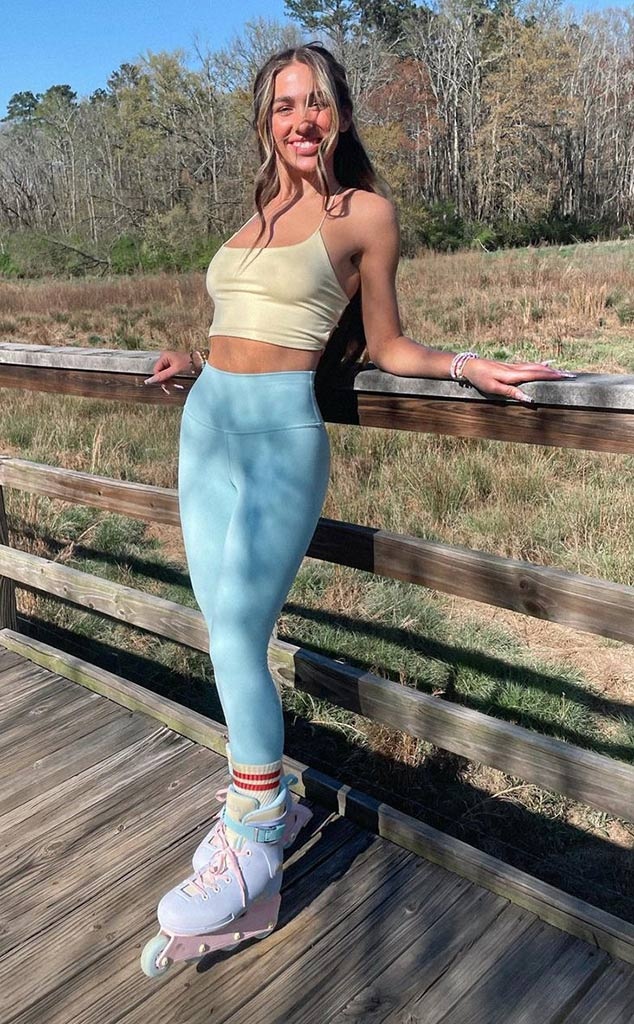 Despite their parents' popularity in the media, Ariana, alongside her sister, Brielle Biermann, were notable standouts on the reality show. However, for Ariana's part, she has recently been the talk of the town because of her noticeable weight loss.
Ariana Biermann responded to weight loss rumors.
People on the internet may witness Ariana's changes, which might be from her physique or her face, because she has been on the screen for a long time. The daughter of the real housewife recently claps back at ridiculous remarks and sets the record straight on her 50-pound weight loss in July 2021, saying she doesn't suffer from an eating disorder.
"I'm so over everyone acting like I lost 50 lbs. overnight," she wrote on social media at that time. "I was 167 my sophomore year. 145ish the end of my junior. Started really working out, eating healthy, etc. January of 2020. I am now 118 over a year and half later. I was 125 last summer."
"Please stop. I do not have an eating disorder. I worked my ass off to get to where I am today. I am not sick. This is ridiculous and awful to say to someone. Stop commenting on people's bodies and worry about yourself."
Ariana has previously spoken about her weight loss struggles. In a TikTok video from March of the same year, she went into more information concerning her efforts, realizations, and challenges in achieving her current weight.
"As somebody who has been both sides of this, I want to start off by saying it doesn't hurt any less coming from either side," her video began.
"I was called fat on social media growing up my whole life … as well as in school. I gave these people so much power in the way that I felt about myself, my confidence, how I acted [and] who I was, and that was just unacceptable."
She wanted to make a difference and work hard to reach where she is now and be the "skinny legend bad b-tch" that she is after years of bullying and staring in the mirror: "Was I bad b-tch before? Hell yes, the baddest. But was I confident, happy, loving myself? None of the sorts."
"I was so excited to post that first Instagram picture, and guess what all the comments were? You have an eating disorder; you're on drugs, you look disgusting … you're sick," the influencer reminisced.
Ariana ended her statement by saying, "None of them were the case, but it made me realize that no matter what size you are, you will get body-shamed, and it sucks, it's disgusting — but you're perfect!"
Ariana Biermann talked about how she was able to lose weight.
Ariana dropped from 167 to 118 pounds by working out and eating healthily, as she previously revealed. The reality personality told further details regarding her weight loss in a second video statement acquired by US Magazine.
"I wish I could give y'all some insane secret to get skinny overnight, but I can't," she continued. "That's not what I did. I ran 3-5 miles a day with a waist trainer on in 90-degree weather."
"So it is a process. It takes time," she added. Ariana went on to say that she went to the gym, monitored calories, and avoided snacks and drinks, characterizing the entire weight-loss procedure as "hell," which indeed takes time. She also followed calorie-deficit and intermittent fasting strategies.
She expressed her gratitude for sticking to the plan at the end of her message, stating, "It was not easy, but it was the best thing I ever did for myself and my body."
"I'm so happy with myself. I've never felt so beautiful… It is a process. It takes time, but believe in yourself and do it for you."
Ariana's mother, Kim Zolciak-Biermann, likewise took to social media to defend her daughter.
Mothers will always stand up for their children, and the "RHOA" alum Kim Zolciak-Biermann, is the proof as she reacted to one critic on Instagram who pointed out Ariana's physique, writing, "Let me tell you what we are NOT going to do. We are not going to comment rudely on my page about MY daughter. She is dedicated to health and fitness. She feels the best she ever has!!"
Like her daughter, this isn't the first time the Bravolebrity has spoken out about Ariana's weight. In an interview with Entertainment Tonight, Kim said: "Ariana, now, she's lost, like, 30 lbs. She works out at the gym every day. She's itty-bitty tiny."
"She's really kind of come into her own. But at the same time, a lot of her friends are on the smaller side," she shared. "They're, like, a size negative-zero, 99 percent of her friends, so to her, she's like, 'I'm fat, and I'm this…' and it's just hard, and it's heartbreaking."
Kim also addressed how social media hasn't always been a safe place when it comes to her daughter and how it could affect their self-esteem, to the point where she needs to monitor their pages.
"People on Instagram, especially, are so f–king rude about it that I have to monitor her page constantly because of the nasty comments, 'You're fat, you've always been fat….' just horrible, mean, mean things," she stressed.
"Now, they're saying all she does is photoshop her pictures, 'cause she's not that small. It's a constant battle, and I always want my girls to love themselves, no matter what size they are."