Chicago PD Last Series Finale Brief Recap
Escano (José Zúñiga) discovers that the cops had set him up. They move on a package they mistook for cocaine, but it turns out to be a bomb that the driver detonates to murder the cops behind him. Luckily, no one was killed by the bomb. Halstead (Jesse Lee Soffer) and Upton (Tracy Spiridakos) had no problems. They are supposed to get better, yet many of Escano's victims never do. After learning the explosives, Voight (Jason Beghe) moves to remove Anna from the streets and dispatches cop cars to pick up her child.
Voight gets his warrant. They discover all of Escano's drug money and gather evidence of his misdeeds. He is on the floor,  bleeding to death. Anna, according to Escano, stabbed him. He eventually died. It was a dying confession. Voight immediately seizes control of the situation. He delegates the case of the books to his subordinates, and he attempts to contact Anna himself.
Anna (Carmela Zumbado) does not pick up the phone. She kills someone, but because Voight vows to protect her, he attempts to conceal her actions. He goes to Anna's residence to clear up the evidence. She is a genuine threat, according to his squad, and is most likely the one who kills Escano. They discover evidence of Escano's cartel ties.
Voight finds Anna, but when the cops arrive, he attempts to intercede. He is about to persuade her to lay down the pistol when she startles by something and shot him. Upton hit Anna when she witnesses what had happened. 
After being shot in the shoulder, Voight was able to walk toward Anna and hold her hand. Even while they are in the ambulance, he grabs her hand. Voight's injuries were mild, so he concentrates on ensuring her life. While undergoing treatment at the hospital, Anna died.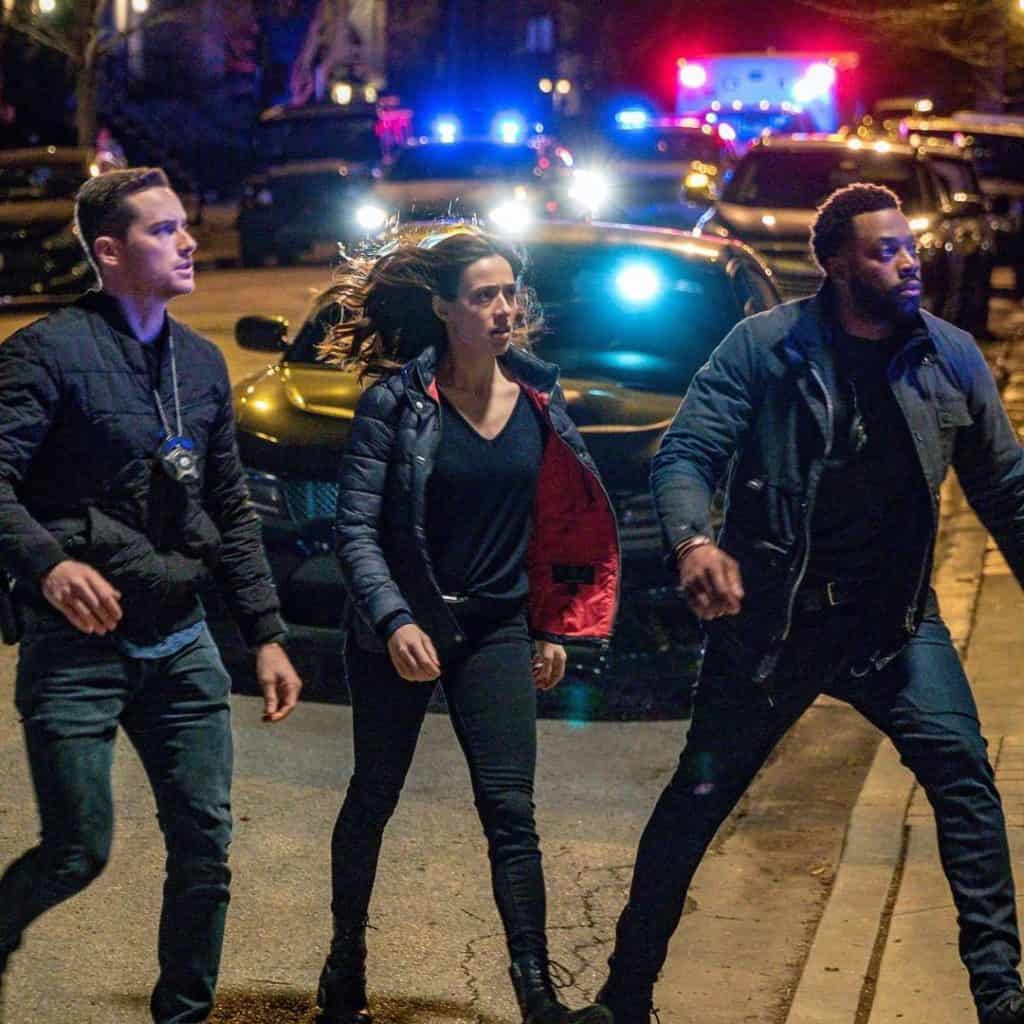 Chicago PD is a gripping police drama about the men and women of District 21 of the Chicago Police Department. They risk all to serve and defend their city. The Intelligence Unit, which combats the city's top offenses – organized crime, drug trafficking, high-profile murders, and more – and the uniformed cops who patrol the beat and go head-to-head with the city's street crimes, make up District 21. These positions' immense obligations extend far beyond the precinct's boundaries, putting an emotional toll on these men and women's personal lives.
Sergeant Hank Voight leads the Intelligence Unit, a man willing to go beyond legal and ethical boundaries to preserve the safety and security of the city he loves. It's not uncommon for him to be a friend one minute and a foe the next. Detective Antonio Dawson (Jon Seda)is working alongside Voight. Antonio put his qualms about Voight aside to assist the Intelligence Unit in tracking down Chicago's most dangerous criminals while also serving as a role model for the younger officers. 
Jay Halstead, a brash young detective who gained his seat on the team with Antonio's help, is rising through the ranks of the Intelligence Unit. Detective Erin Lindsay (Sophia Bush), Halstead's colleague, is a strong, no-nonsense cop. Lindsay grew up on the streets until being adopted by Voight when she was a teenager. 
Alvin Olinsky (Elias Koteas), an experienced undercover detective, and Voight's confidant; Kyle Ruzek, (Patrick Flueger) Kevin Atwater (LaRoyce Hawkins), a dynamic uniformed patrolman who loves to host fabulous parties; Kim Burgess (Marina Squerciati), a uniformed patrolman who aims to one day become a member of the elite Intelligence Unit; and Sheldon Jin (Archie Kao), an experienced undercover detective and Voight's confidant, a uniformed patrolman who aspires to one day become a member of the elite Intelligence Unit; and Sheldon Jin.
Viewer's Response to Chicago PD Drama Series
NBC dominates the Wednesday prime-time landscape. The popular One Chicago franchise consists of three shows: Chicago Med, Chicago Fire, and Chicago P.D., all of which have a large fan base and consistently outperform everything else on Wednesday nights. The franchise's cop drama, Chicago P.D., suffers a steady fall in ratings. Fans appear dissatisfied with the show's current plot and character alterations.
Season 8 is simply not bringing the same level of enjoyment as past seasons. Because of its angry followers, the program will continue to lose ratings unless the writers generate more vital stories soon. Fans express their dissatisfaction on Twitter with the lack of continuity.
Fans are dissatisfied with the direction that Voight's character is going and the continuity issue. Their admiration for Voight's rough demeanor and contempt for authority. Hank recently lost some of his edges, with some fans openly admitting that they miss the old Hank and that he appears "soft" when compared to his character from the first seven seasons.
Fans are dissatisfied with the show's plot, which explains the drop in ratings. The most common issue appears to be a lack of consistency. Chicago Police Department Frequently begins a story, only to abandon it and not return to it for several months. When they return to that particular piece, the fans believe it doesn't fit properly and is uncomfortable.
Despite recent ratings decline, Chicago P.D. remains one of prime-time television's most popular shows. The One Chicago franchise dominates the competition, with Chicago Med taking first place, followed by Chicago Fire and Chicago P.D. Nothing else on Wednesday night comes close to matching them.
an American police procedural action-drama television series

as part of Wolf Entertainment's Chicago franchise, by Dick Wolf and Matt Olmstead

debuts on NBC on January 8, 2014

a spin-off of Chicago Fire

won in the 2020 and 2021 BMI Film & TV Awards for Network Television
Jason Beghe as Sergeant Henry Hank Voight, the intriguing and erratic head of the Chicago Police Department's Intelligence Unit

Jesse Lee Soffer as Detective Jay Halstead, a former Army Ranger, and Intelligence Unit detective, was Detective Lindsay's partner.

Patrick John Flueger, as Officer Adam Ruzek, a recruited a younger police officer fresh out of the academy to undertake undercover work

Marina Squerciati as Officer Kim Burgess, Atwater's partner, a former flight attendant who became a uniformed patrol officer

Archie Kao as Detective Sheldon Jin, a tech and surveillance expert

Amy Morton as Sergeant Trudy Platt, District 21's sarcastic desk sergeant and the district's patrol officers' immediate superior

Tracy Spiridakos as Detective Hailey Upton, a fierce former robbery-homicide investigator who took Erin Lindsay's place after she moved to New York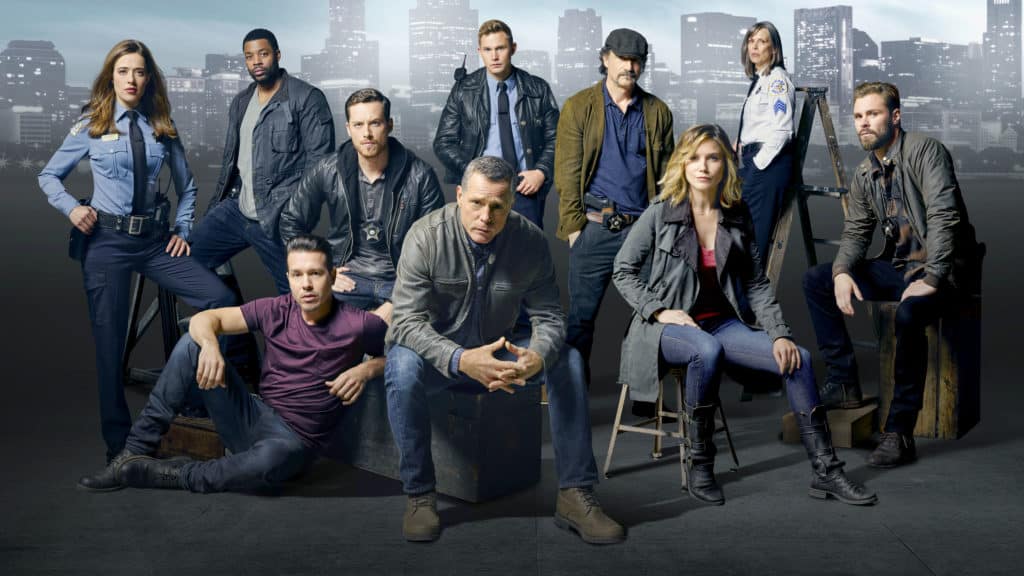 Will there be Chicago PD Season 10?
Season 10 of Chicago PD is now available, according to Deadline. NBC renewed Chicago PD for three additional seasons on February 27, 2 020. With the 2020 deal struck with Dick Wolf, Season 10 will be the third and final season announced. Season 10 is yet to tell the official release date by NBC. If the network sticks to its original timetable, the premiere date might be September 21, 2022.
There's always the possibility that a show's next season will be its last, and Chicago PD is no exception. Nonetheless, the show, along with the other two One Chicago titles, has maintained good ratings for NBC.
NBC has not issued an official statement about the returning or new cast members of Chicago PD. Still, it is safe to presume that everyone will return. In season 10, we might witness some new faces or possibly the return of Dante.
What to Expect on Chicago PD Season 10?
Chicago PD's tenth season is the most eagerly anticipated to air on television. People who enjoy fiction are more interested in finding out when the next season of Chicago PD will be released. While no information regarding the upcoming season of Chicago P.D. has been published, we expect fans to see Voight cope with the consequences of Anna's death and what it means for him personally and professionally.
Nellie Andreeva, 'Chicago Fire,' 'Chicago P.D.' &
'Chicago Med' All Renewed For 3 More Seasons By NBC, retrieved from https://deadline.com/2020/02/chicago-fire-chicago-pd-chicago-med-renewed-3-more-seasons-nbc-1202870094/