He was quickly removed from the wedding site by police.
Britney Spears and Sam Asghari tied the knot in the garden of her Thousand Oaks property on Thursday night, in front of a star-studded guest list that included Madonna, Paris Hilton, and Donatella Versace, the bride's dress designer.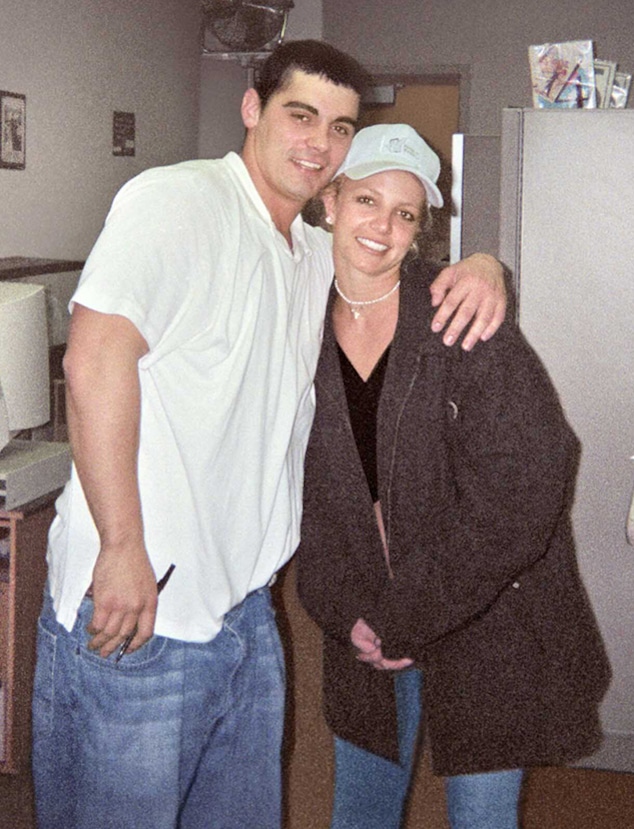 However, someone who wasn't on the guest list but intended to crash the wedding was none other than her first husband, Jason Alexander.
Jason went live on Instagram where he was seen conversing with the event security and informing them that Spears had invited him to the wedding, as reported by TMZ.
He threatened to disrupt her big day after some protest, leading to a physical altercation until his phone stopped and shut out. The Ventura County Sheriff's Department reacted quickly to a trespassing report at Spears' residence.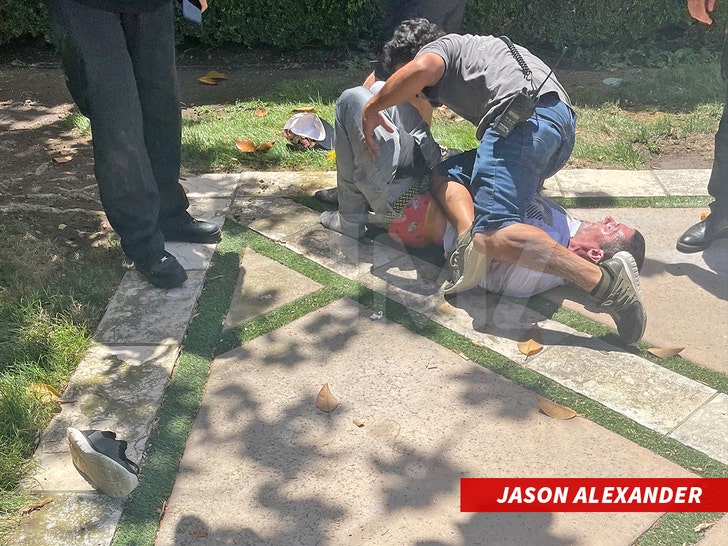 The Pop star's lawyer, Mathew Rosengart, the same lawyer who won her conservatorship case and also in attendance, told Page Six that Jason has been "handcuffed, taken into custody and arrested."
"I express my thanks to the Ventura County Sheriff's Department for their prompt response and good work," he added.
On the other hand, a source present at the event said to the publication that "Britney is shaken but doesn't want to let this get her down," adding, "Everyone is thankfully safe, and Jason is no longer on the property."
Jason and Britney were married in 2004. The vocalist documented to have their marriage revoked after only 55 hours from saying "I do." The choice supposedly came after her folks raised worry about their unconstrained pre-marriage ceremony.
Reactions to First Husband, Jason Alexander, Interrupts Britney Spears And Sam Asghari's Wedding
Jason Alexander has now physically entered Britney Spears home, making it up to her second floor. This is sad. Sad for him and sad for Britney and her security team to have to deal with on her wedding day. Jeez.

— Britney Law Army (@BritneyLawArmy) June 9, 2022
Britney Spears needs better security. How did Jason Alexander even get in that far, it's like a mile long to even get into the house. This is scary. Arrest him, restraining order now.

— ً (@imaexaholic) June 9, 2022
Mind you, Jason Alexander is about to be in jail for a longer period of time than his and Britney's marriage lasted… Like why are you breaking into her home… 😭

— jay (@jaylambily) June 9, 2022
So you mean to tell me that jason alexander was outside britney's property since yesterday and today he literally entered her home and her security have done nothing??? Are u fffing kidding meeree

— Real Housewives of Free Britney Movement (@RHOFreeBritney) June 9, 2022