She kept followers updated on her recovery via social media.
Kyle Richards of "The Real Housewives of Beverly Hills" announced on Thursday that she had a back injury by uploading a photo of herself watching TV with a food tray on her lap and dogs at her side on social media.
"I hurt my back and can not move," the real housewife disclosed on the first photo she uploaded on her Instagram stories, but she did not specify the reason of her injury.
Her feet were hidden under a blanket, and her lunch dish of tomato soup and broccolini, as well as the television, were visible in the background. "This is where I will be for the unforeseeable future."
The next day, she updated her health on the same platform, although she did not reveal how she got the injury. Luna and River, her two German Shepherds, are shown in the video, and she claims they were at her side during her recovery.
"These babies won't leave my side. Not even to eat or use the bathroom #germanshepherds," the reality star wrote.
She subsequently directed her camera towards her television screen, showing that she was watching the comedy film Bridesmaids, writing, "Maybe not the best thing to watch when I Can't move."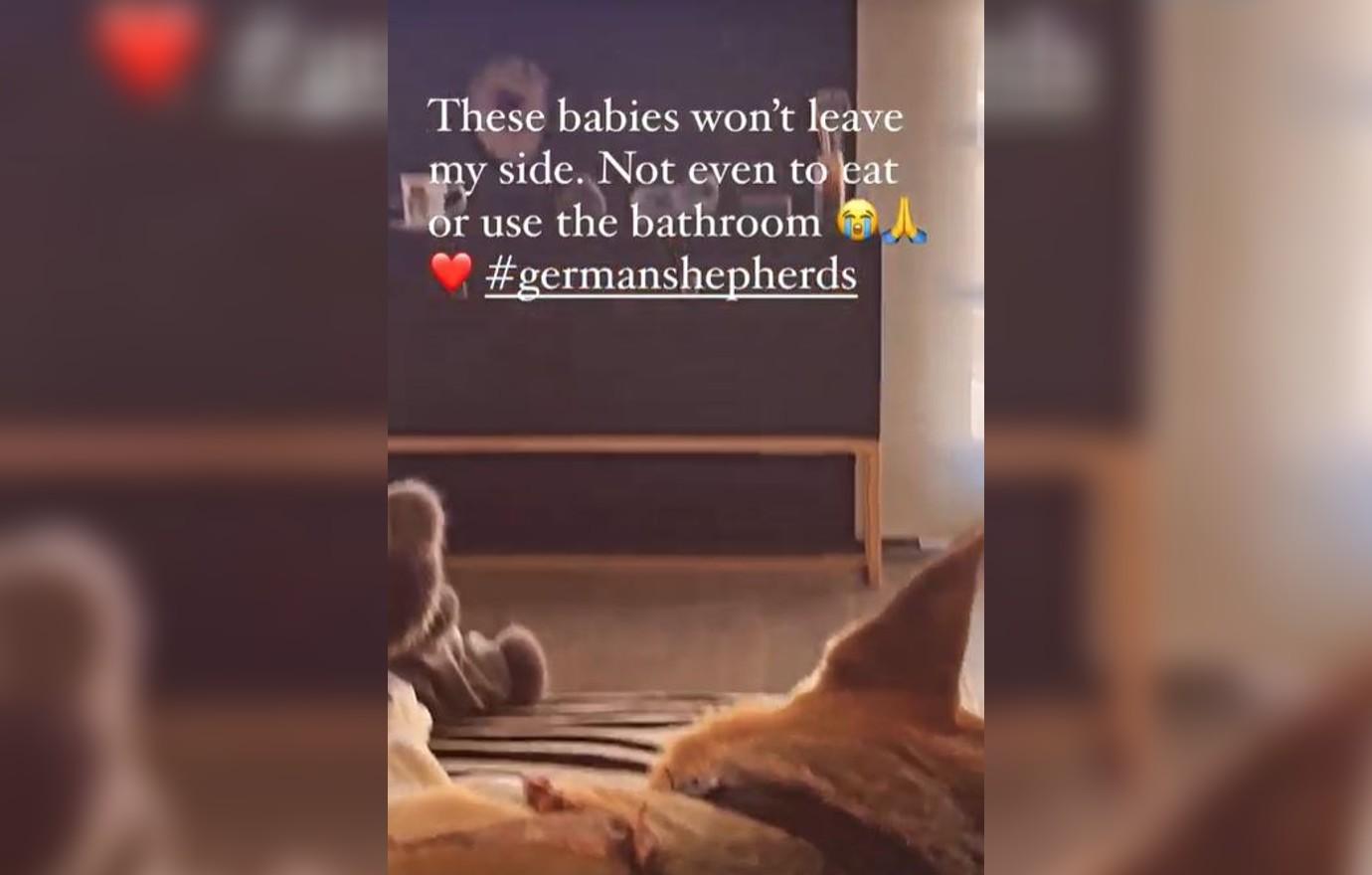 According to The Daily Mail, Richards suffered the injuries just days after arriving in Los Angeles for the 2022 MTV Movie & TV Awards after being nominated for Most Frightened Performance for her role in "Halloween Kills."
She played Lindsey Wallace again, as she did in the 1978 original horror thriller Halloween picture, in which Jamie Lee Curtis reprised her part too as Laurie Strode.
Reactions to "RHOBH" Kyle Richards Is Unable To Move Due To A Back Injury