The Wynwood Pride's first night with her was a complete mess.
Rapper Azealia Banks abruptly ended her headline show at the Wynwood Pride Music Festival in Miami early Saturday morning by storming offstage and tossing her microphone.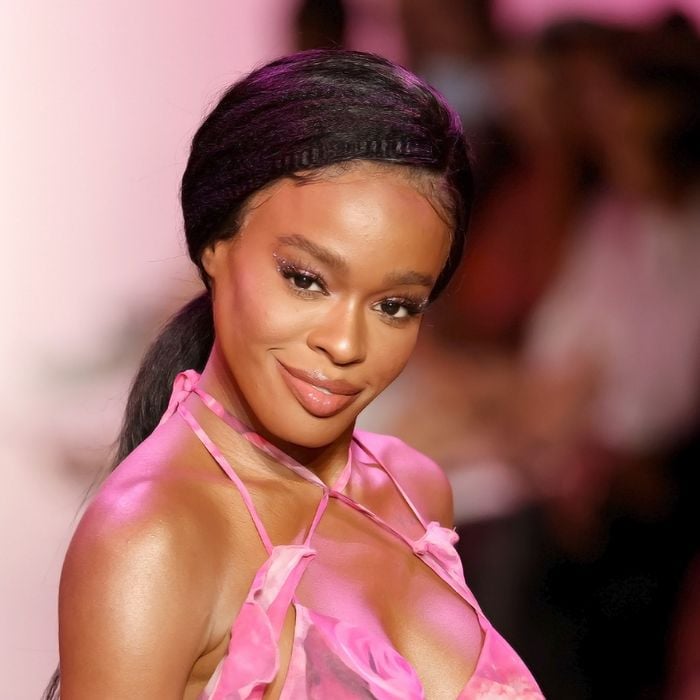 According to TMZ, she started ranting about producers controlling her performance timings and doubting if she was the headliner. The rapper brazenly told the crowd, "I'm really not happy to be here."
"For the last good, like, month and a half, I've just been being f—ed with. I've been being f—ed around with, you know?" Azealia said in a video clip acquired by PEOPLE.
"Set time's been move and like, 'Oh, you're headlining. No, you're not headlining. Now you're not this."
Although Azealia realized it wasn't the fans' fault, she expressed her desire to leave the stage by stating, "I'm so unhappy to be here, but what did the fans ever do? What did you guys ever do, right? I'm trying, y'all. But it's difficult."
She tried to vent about the situation again, saying, "I really don't wanna f***ing be here," right before her microphone was shut off. The stunt clearly enraged her, as she pulled a perfect mic drop and stormed off the stage.
After she failed to return to finish her show, which lasted less than 30 minutes and only included roughly four songs, the audience began to boo her.
Many in the LGBTQIA+ community were perplexed as to why she was headlining the Pride concert when she had previously been chastised for referring to HIV/AIDS patients as sex addicts, as reported by TMZ and using a homophobic term at a flight attendant.
She later addressed the matter on Twitter, outlining what transpired between her show and expressing a number of concerns.
She began her tweet, which was no longer appearing, by voicing her disappointment with her previously scheduled performance, which had been set for 10 p.m. However, it was rescheduled to 1 a.m.
Azealia further claimed that the dry ice clouds, which she is "EXTREMELY" allergic to, made her feel "lightheaded to the point I could barely stand, despite the fact that her tech rider had requested no dry ice.
"I should have done something at West Palm Beach Pride because somebody tío with the ashy feet and braided sandals def cooked up some Molotov dry ice. I have the biggest headache ever rn. Wow."
Reactions to What Causes Azealia Banks To Break Down During A Pride Concert In Miami?
idk azealia banks' problematic persona is not even cute, she's just transphobic, fatphobic, homophobic etc and people eat it up and call her a gay icon like???

— diogo 🍎 (@burymeingaffa) June 11, 2022
Azealia Banks was so messy live omg. What was that

— Baker Mayfield Stan Account (@docjarod0321) June 11, 2022
I'm the biggest Azealia Banks apologist and even I can't explain what happened today. I'm sad.

— Sebastian Miami 🧜🏽‍♂️ (@setrocs929) June 11, 2022
Seeing Azealia Banks have a meltdown onstage was the worst acid comedown I could ask 4 🥲

— adri (@galaxyoddities) June 11, 2022
azealia banks arriving hours late to her set at wynwood refusing to do 212 throwing her mic and getting a drink thrown at her yass pride 2022 pic.twitter.com/ZAyWttt1ZM

— romi (@scheiberomance) June 11, 2022
Literally the worst concert experience I've ever had. Both Azealia Banks and Wynwood Pride did me so dirty. Expect a request for a refund.

— 🦋 (@sailorfetus1) June 11, 2022
inviting azealia banks to a pride event is like putting a tub of ice cream in the hot sun and expecting it to stay frozen

— salem🌺🥥💗🍦 (@tropicashiness) June 12, 2022