Heartland Season 13 Finale Recap
Because Spartan seemed to have built a bond with the wild horse, Amy (Amber Marshall) decides to try to tame it. The wild horse accidentally kicks Spartan in the leg, and she's extra tense because she's still upset over Spartan's old age and recent injuries.
Amy's genuine sadness about Spartan is understandable, even though, as Ty (Graham Wardle) points out, his ligament is completely healed. They want to treat his arthritis because it is her last living link to her mother – aside from the family home and her family.
Everything seemed to be fine until the colt broke free from the pen he was in when Amy and Ty were attempting to load him into a trailer to transport him to Heartland. Amy gave up and let the animal be.
Ty had never seen Amy so unhappy, so the two sat down to chat. Amy confessed to Ty that she was frustrated because she was afraid of losing Spartan. After all, the horse was her only remaining connection to her mother. And the fact that Luke had departed and Remi had been harmed didn't improve her mood.
He swiftly assured Amy that Spartan still had a long life ahead of him. And that not only is Remi well, but Luke is better off living with his mother again. So the two spent a lovely moment. 
On his way to the building site, he noticed a wolf charging at Amy and him. Then a shot was fired. Someone was aiming their gun at the wolf. The shooter missed the wolf and hit Amy in the shoulder since the animal ran straight toward Amy and Ty.
Ty rushed Amy to the hospital, and the medical staff whisked Amy inside as soon as he arrived. But a nurse saw that Amy wasn't the only one who had been harmed. Ty had also been shot. But, with adrenaline coursing through his veins, he didn't see his side until the nurse pointed it out after Amy had arrived safely at the hospital.
Fortunately, they were both fine in the end. However, if Ty hadn't noticed the wolf and tackled Amy when he did, the bullet would have struck Amy square in the face. This meant that, despite being shot, Ty could preserve his wife's life.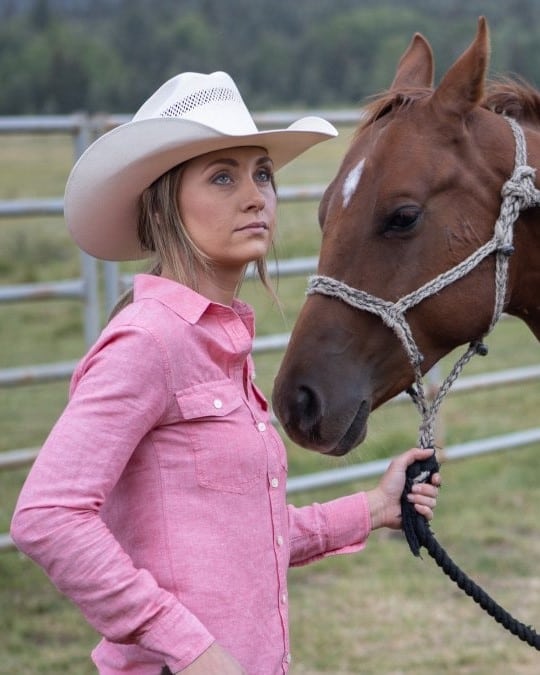 Additionally, while transporting Amy to the hospital, Ty noticed the poacher's truck and memorized the license plate. And, because the truck sounded suspiciously similar to the one Lou ( Michelle Morgan) had seen, J. After their chat, D. Werth (David Keeley) approached, Lou called in a tip, and the man was apprehended. Together with JD.
Amy was trying to halter-break turn up at Heartland at the end of the episode. The horse even readily entered Spartan's pen. Amy worked quickly to earn the horse's trust. Amy with both Spartan and the new foal by her side after the colt joined up.
the longest-running tv show in Canadian television history, with 234 episodes in 15 seasons
based on the bestselling series of books by Lauren Brooke
premiered in Canada on CBC on October 14, 2007
follows the fictional Fleming-Bartlett family that runs Heartland ranch
the longest-running one-hour scripted drama in Canadian television history at 15 seasons and 234 episodes
produced by Dean Bennett and Trish Williams is Executive Director
written by Heather Conkie, Mark Haroun, Ken Craw, and Alexandra Clarke
Sally Catto is General Manager, Entertainment, Factual & Sports
created by Dynamo Films and SEVEN24 Films in collaboration with CBC, with funding from the Canada Media Fund, the Alberta Government, the Canadian Film or Video Production Tax Credit, and the Ontario Film and Television Tax Credit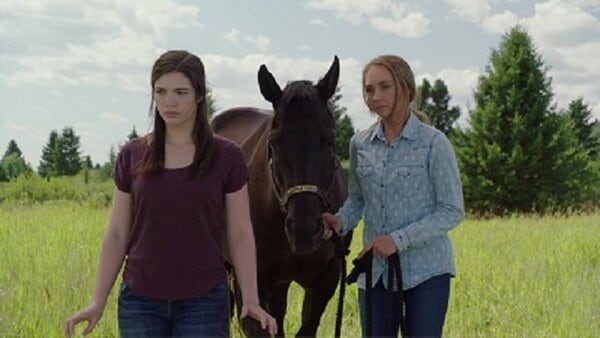 Heartland is a family drama set on a ranch outside the fictional town of Hudson, Alberta, in the Rocky Mountain foothills. This series follows the Fleming-Bartlett family through love and tragedy, friendship and betrayal, marriage and children.
Amy Fleming (Amber Marshall) and her mother, Marion (Lisa Langlois), can just listen to horses and teach and care for them.
After Marion is tragically killed while protecting a horse named Spartan, Amy, 16, comes home with her grandfather, Jack Bartlett (Shaun Johnston), at Heartland ranch. Amy's older sister, Lou Fleming (Michelle Morgan), returns from New York. While laboring to restore the family's bankrupt ranch, the sisters mourn the loss of their mother.
Amy begins working with Spartan, refining her horse-whispering skills and exhibiting an exceptional talent for assisting mistreated horses.
More horses are eventually welcomed to the ranch. Ty Borden (Graham Wardle), a troubled young man who worked as a farmhand for Marion before her death, stays at the ranch and becomes a family member. Lou's adopted adolescent daughter Georgie (Alisha Newton) joins the family in the sixth season.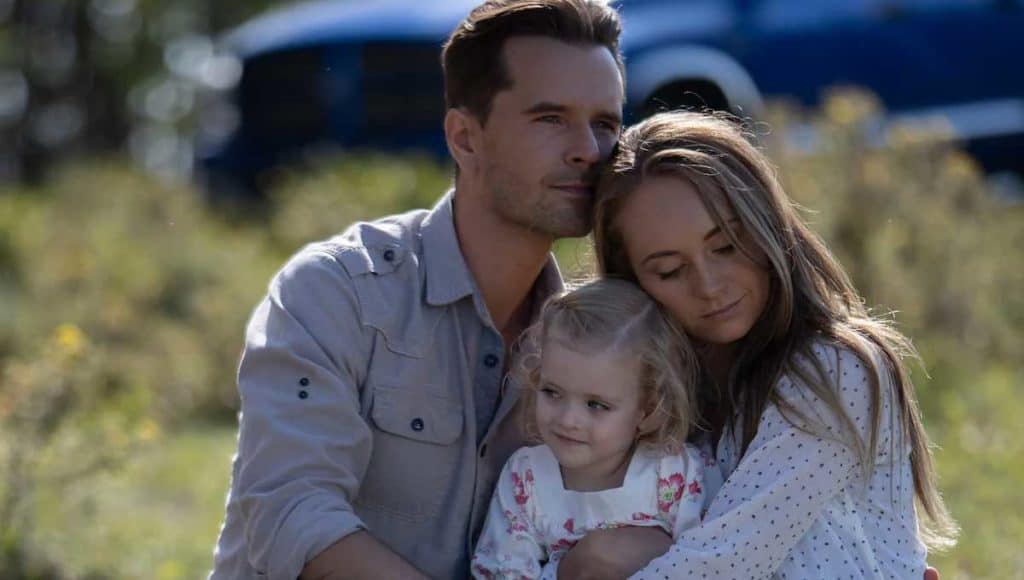 How do the viewers love Heartland?
Heartland is a multi-generational drama about a close-knit family on a horse ranch in Alberta who has suffered a sad loss and is now faced with life's hardships together. As a result, it appeals to a wide range of admirers, including children, teenagers, young adults, elders, and everyone in between.
People from all over the world appear to relate and connect with these family stories on such a deep emotional. It encourages them to spread love in unique ways, such as via art, videos, or life-changing stories.
Heartland is a true family show with ideals rooted in the past yet set in the present, leaving the spectator feeling light and cheerful at the end of each episode. It's a lot of fun to watch and the genuine characters make it simple to connect with their situations.