Chicago Fire Season 10 Recap
The aftermath of the boat rescue is dealt with by Firehouse 51. Gallo (Alberto Rosende), Ritter (Daniel Kyri), and Violet (Hanako Greensmith) talk about their intentions for a side hustle. At Firehouse 51, Mouch establishes a Little Free Library.
Griffin (John Babbo) discovers the truth about his father's death and explains why he comes to see Casey (Jesse Spencer) in the first place. Gallo, Ritter, and Violet are working to grow their microbrewery.
As a lieutenant, Kidd (Miranda Rae Mayo) extends her wings. Chief Hawkins (Jimmy Nicholas) joins Ambulance 61 on a mission to learn more about Brett (Kara Killmer). Casey travels outside of town. A Ritter dating night devolves into an emergency.
Hermann (David Eigenberg) and Severide (Taylor Kinney) are at odds over office space. Boden (Eamonn Walker) considers making Pelham (Brett Dalton) permanent while considering his background. Gallo's feelings for Pelham reach a boiling point. Violet is to confront her actual feelings for Gallo by Brett and Ritter.
Stella Kidd (Miranda Rae Mayo) makes a triumphant comeback to Firehouse 51. The crew must work together to put out a potassium fire in a tunnel. Following that occurrence, Ritter worries about a young cop who witnesses a truck driver's demise.
On a call with Station 37, a firefighter is struck by a power line. Scott and Amelia visits Brett (Kara Killmer) , Violet gets a surprise envelope, and the rest of 51 enters a contest. 
Boden, Kidd, and Severide work together to protect one of their own. At the Fire Academy, Hermann meets an inspiring young man. Talk of the annual CFD Gala dominates the firehouse.
Following an injury in the aftermath of an industrial fire, Severide and Seager (Andy Allo) work together to investigate an anonymous tip. Kidd searches for the right person to fill the open spot on Truck 81. A possible new recruit to 51 gets tested at a call. 
Firehouse 51 rescues a fire because  jet engine drops, and one of them is accused of stealing from them. Kidd and Boden are both against Kylie's (Katelynn Shennett) new love interest.
Hermann is asked for assistance in starting a bar by a family member. Emma (Caitlin Carver) and Violet have a tense relationship. Kidd is having a hard time keeping her team united.
Brett and Casey return for Stella and Severide's wedding at the end of the season. He is back for good, whereas Casey is merely there for the occasion. Likewise, he is also wondering where this leaves her and Casey, but they choose to live in the moment. Campbell (James Anthony Zoccoli), that connects to the cocaine trade, is questioned by Severide.
Severide's mother calls him the day before his wedding. She intends to surprise him, but her flight is canceled. She advises her son to disregard what she says before that Severide men should not marry.  
Despite several setbacks, Stella and Severide get married. It is a beautiful ceremony, complete with their vows and Boden walking Stella down the aisle. 
They have all of their loved ones' blessings after Severide's mother gives them hers, so the wedding is beautiful and has a fitting end. He carries Stella across the cabin's threshold to celebrate their wedding night. Someone appears when Severide and Kidd went to their cabin in the woods to celebrate their honeymoon.
Chicago Fire Season 10 Brief Review
Chicago Fire Season 10 Finale may be a sufficiently dramatic season finale. Still, it disappoints fans and critics because the episode lacks drama. Some fans are furious because Jesse Spencer's Matthew Casey and Kara Kilmer's Sylvie Brett broke up in the final moments.
The last season fails to answer the big mystery involving Emma Jacobs. Firehouse 51 seems to be busy celebrating the union of Severide and Stella that they forget to address a burgeoning question that season 10 set up. Just odd that the last episode was titled "Finish What You Started."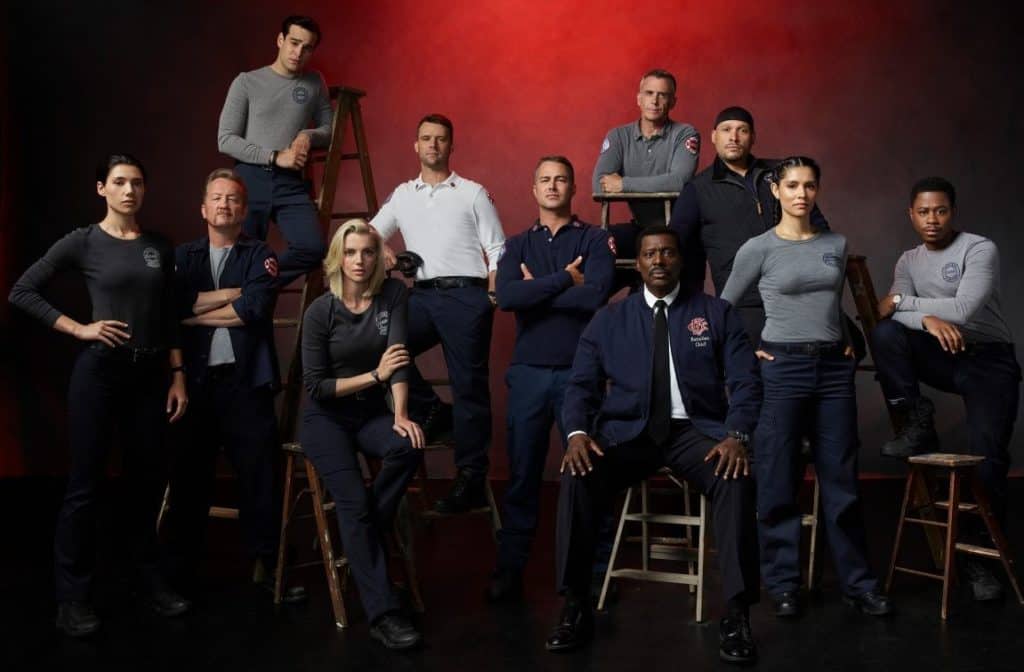 While the TV show earns a reputation for intense finales, the ending turns into another more unsettling cliffhanger. Someone in the dark pickup truck pullsp while Stella and Severide are happily off to enjoy their wedding night in a cabin. It looks like someone is following them to a very remote location when they are not expecting visitors.
an American drama television series
a Michael Brandt and Derek Has creation with Dick Wolf as an executive producer
premiered on October 10, 2012, on NBC
10 Seasons with 217 episodes
shot in a real fire station
it's the first installment in the Chicago franchise from Dick Wolf Entertainment
season 10 premiers on September 22, 2021, and concludes on May 25, 2022
What made Chicago Fire Fans and Cast Sad During Season 10 Finale?
Season Finale should be exciting because of the wedding event. Still, during the wedding event, a piece of unfortunate news came.
Ritter's dog, Tuesday, a dalmatian dog , and a fan favorite in season 7, dies due to kidney problems. It is heartbreaking to the cast and the fans who know and love her.
The Chicago Fire fans hope that the TV show will give them a chance to mourn her death, like what they did to Dushon Monique Brown. The show gave the fans a chance to say goodbye to Connie's character by writing her out by getting her dream job.
Will there be Chicago Fire Season 11?
Since NBC renews Chicago Fire for a ninth, tenth, and eleventh season in February 2020, along with three more seasons of Chicago PD and Chicago Med, season 11 are announced.
However, season 10 of the TV show returns to its usual schedule in September. NBC promised that season 11 will premiere in autumn 2022. So, if history repeats itself, we can anticipate it to return in September.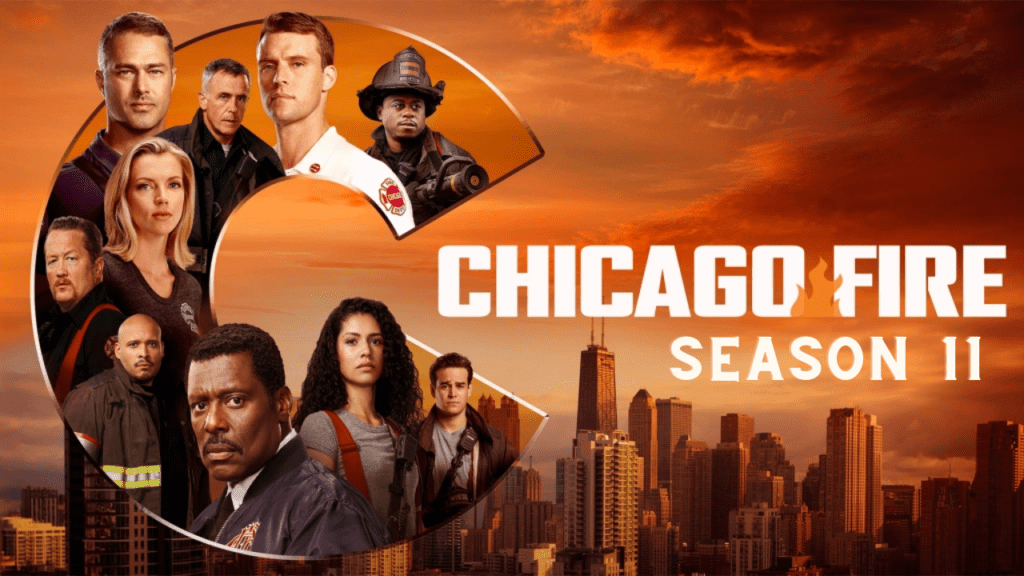 The 11th season of Chicago Fire includes between 16 and 24 new episodes. We may expect it to be in the same range as the past seasons, which vary in length from 40 to 43 minutes on average. Moreover, the precise number of episodes for the upcoming season is unknown. As the number of new episodes varies, it is ultimately determined by the plot the show wishes to transmit to the public.