Behind her beautiful appearance, the artist suffers from a mental health condition, prompting her to lose weight.
Doja Cat, whose real name is Amala Ratna Zandile Dlamini, is an American rapper, singer, songwriter, and record producer who started producing and publishing songs on SoundCloud while she was a teenager.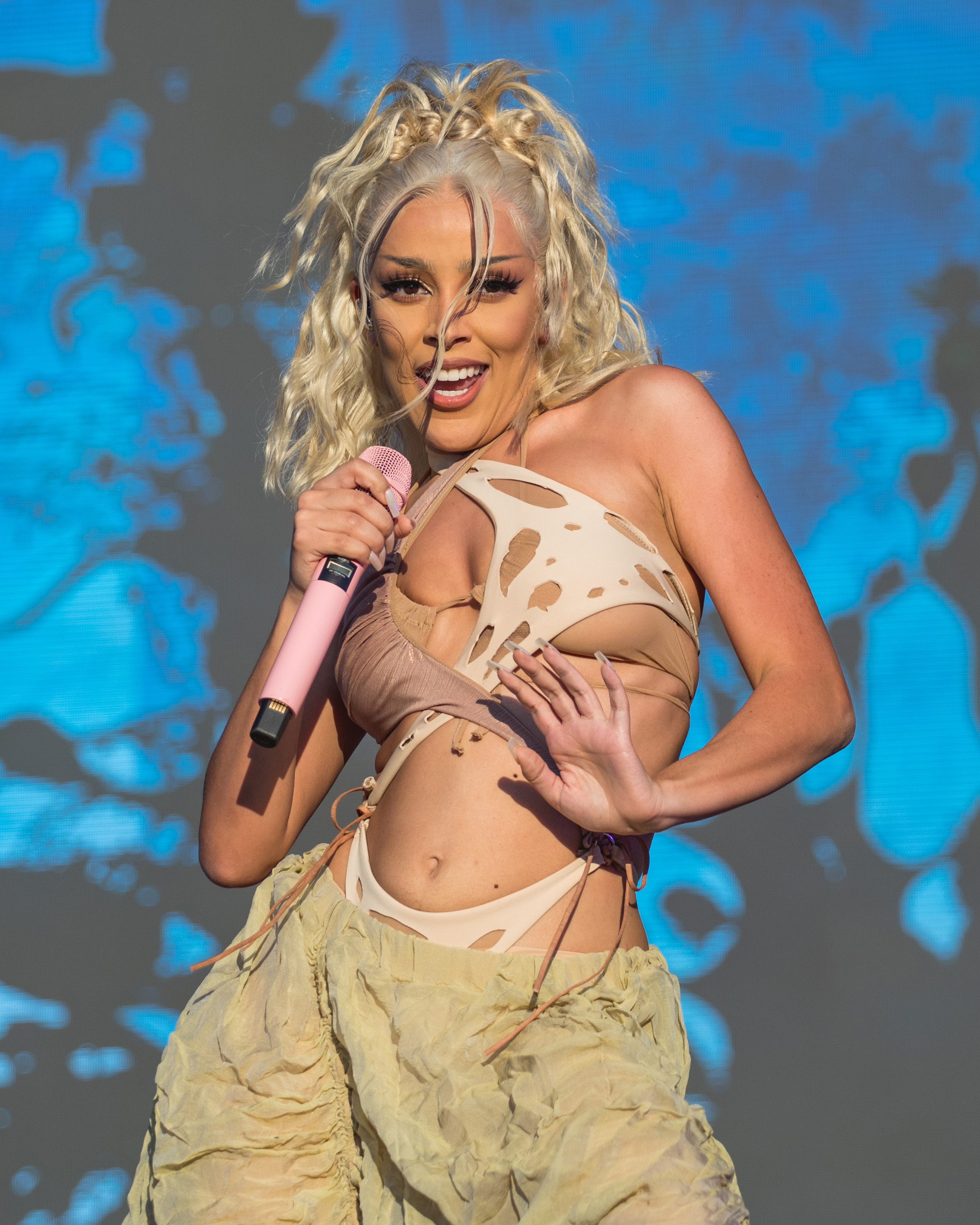 Her song "So High" drew the attention of Kemosabe and RCA Records, and she secured a joint record deal with them at 17, releasing her debut EP "Purrr!" in 2014.
Her other song "Say So," which was published alongside her album "Hot Pink" in November 2019, garnered mainstream success through the video-sharing site TikTok after it was delivered to radio in January 2020 as the fourth single from the album.
However, she recently announced that she would take a singing break due to tonsil surgery; she had a throat infection while detailing her vaping addiction as well. Doja took to Twitter to announce that she would not be able to join The Weeknd on tour or perform at any of the upcoming festivals scheduled for early July and September.
Speaking of health, Doja looked to be in good shape, but she has recently lost weight, and fans are wondering as to why and how she was able to do so.
Doja Cat's Weight Loss Tricks
The main keys to Doja Cat's successful weight loss:
She concentrates on cardio and bodyweight training
Some of her exercises include push-ups, shoulder press, donkey kickbacks, bench press, plank holds, and leg curls
She also does running, cycling, and dancing
She eats a lot of green vegetables and fruits to get enough protein and fiber
Related Weight-Loss Posts
Doja Cat has struggled with body dysmorphia.
Body dysmorphia is a legitimate reason to lose weight since it is a mental health disorder in which you can't stop obsessing about one or more perceived imperfections in your look, even if they are small or invisible to others. According to Mayo Clinic, this might make you feel so humiliated, ashamed, and nervous that you avoid many social interactions.
Unfortunately, Doja suffered from body dysmorphia, which she said in one of her interviews that began while she was a teenager.
"Growing up, I definitely had body dysmorphia. Without a doubt. And I've had it since," Doja told Cosmopolitan Middle East at that time. "It started during my teens, which I think is where it begins for most people."
"It started really growing, and I never really thought I looked good in a lot of the stuff I wore. I feel like that song (juicy) was therapeutic for me; I kind of made it for myself – well, the meaning behind it, at least, I was kind of doing it for my own happiness, and I feel like other people can definitely pull some joy from that, too."
"Now I just try to focus on eating well, but I definitely still struggle with body dysmorphia a bit now," she added. "But I think that's to be completely expected when there are all these phones in your face, right."
What is Doja Cat's workout routine?
Even though Doja Cat appears to be fit, her training is just as exhausting and difficult as what others have gone through to lose weight. With the help of her trainer, the record producer concentrates on cardio and bodyweight training.
Push-ups, shoulder press, donkey kickbacks, bench press, plank holds, and leg curls are among the exercises she does, according to Dellaterra Wellness. As for her cardio, running, cycling, and dancing were all part of her list. These workouts helped her maintain her lean and curvy shape, but she doesn't do them every day.
What kind of diet does Doja Cat follow?
Doja Cat hasn't mentioned what type of diet she follows, but she clearly consumes a lot of green vegetables and fruits in order to get enough protein and fiber since she previously stated on Twitter that she like spinach and eggs.
For protein, the singer also eats white flesh salmon and chicken for dinner, as well as seafood chips and nutritious snacks in between meals. 
She also held an Instagram Live session in which she showed her followers a tour of her fridge and discussed the items that are essential in her daily diet, which include quinoa, kale, and tuna fish, in addition to the meals described above.
She further offered a glimpse of what she eats in one of her tweets from 2020, writing, "I bought groceries before the election cuz I thought it was gonna get stanky out there so I just been cooking for myself ever since. I eat two eggs and spinach tortilla w caramelized onions pepper jack cheese and hot sauce and roll it up. I also eat a lot of seaweed."
Is it true that Doja Cat had surgery?
In terms of speculations regarding a celebrity's appearance, plastic surgery and weight loss surgery are nothing new, and Doja is no exception when it comes to people guessing about what she had done to her body.
Apart from tonsil surgery, which required her to reschedule several of her scheduled appearances, she hasn't had any cosmetic procedures. Unfortunately, the rapper admitted to being ridiculed for her natural physique in a 2018 interview with Vlad TV, but she doesn't care and refuses to get surgery.
"There's a little things I would like to do, for sure. I thought about getting eyelash extensions," she remarked at that time. "Little things. I wouldn't get my lips done, I wouldn't get my nose done."
In addition, a renowned YouTuber, Lorry Hill, was called out by Doja when she implied that she had cosmetic surgery, which the composer disputed. Hill compared photos of Doja from 2014 and 2020 in the video, which she has since deleted off her channel.
The "Woman" singer said Hill lied about her getting cosmetic surgery on her nose in an Instagram live video that has gone viral, adding that she looked different in 2014 photos because she had little to no money and was relying on men to buy her food, as reported by Insider.
"It's about this b-tch, Lorry Hill, talking about people's bodies, talking about people's surgery," Doja argued before adding, "You're done, and your whole sh-t is f-ckd up, and if I could tear your whole empire down I would."
Hill responded to the matter with a written statement on her YouTube community page, writing, "It was brought to my attention that Doja Cat has seen my video where I shared my opinion on possible procedures she may have had."
"She expressed that she felt hurt by the video and since it is never my intention to hurt anyone I have taken the video down without hesitation."
Doja Cat has a few words on her weight-loss journey.
Doja has been through a lot in terms of her body image, and she understands how difficult it is to fight body dysmorphia every day. Despite looking fabulous in the eyes of the majority of her followers, she went on a diet and worked out to combat it.
When asked about the new things she learned in the year 2020, Doja had some things to say regarding her weight loss journey during an interview with Dick Clark's New Year's Rockin' Eve, a special television program.
"If I put my mind to something, I can do it because there's a lot of things that I've struggled with, and I feel like I won't specify. It's not like anything edgy or crazy, but you know, like, as far as taking care of myself, I feel like I've been doing pretty good. I look better. I'm a little more healthy."