It was intended to be kept a secret for the time being, but it has already been revealed.
During the Wednesday evening episode of Watch What Happens Live!, Andy Cohen accidentally exposed Kyle Richards' cosmetic surgery treatment, causing him to cover his mouth in horror when he realized what he had done.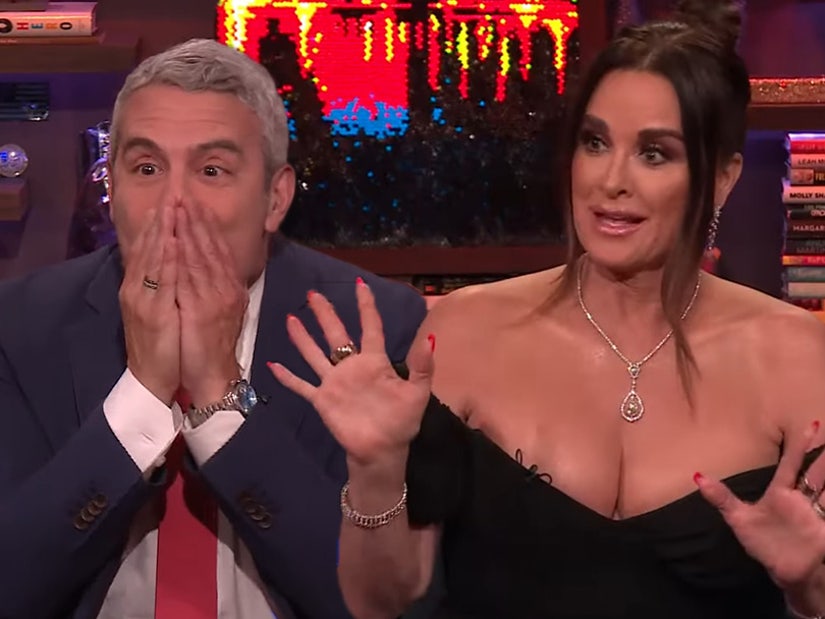 The star of "Real Housewives of Beverly Hills" hasn't revealed anything about what she did to her body, which she will most likely expose to her followers soon, but the show's presenter did it on her behalf.
"How's the breast reduction working out?" the Bravo producer casually asked to reality star, unaware that she had not yet revealed that news.
"Oh, thank you for letting everyone know, Andy, thank you," Richards sarcastically said, prompting Andy to react with fear and apologize for what he had said.
Andy undoubtedly assumed Richards had spoken about it because she is the sort to tell everyone what is going on in her life just like recently, when she is suffering from a back injury or has had a cosmetic procedure done over the years, but the actress flatly stated, "Never talked about it."
Since the information has been dropped, Richards had no choice but to ultimately acknowledge and further explain the procedure she underwent, stating, "I had a breast reduction surgery."
"I never had implants. I had double Ds, no implants. I still don't have implants, but I went in and said, 'I want smaller boobs. I don't ever want to wear a bra ever again in my life,' and here I am."
Richards also told him that everything was alright after the talk show host couldn't seem to accept the notion that he had revealed such information.
Reactions to Andy Cohen Publicly Apologizes To Kyle Richards For This Reason
OK seriously, it would be more of a shock if he had exposed the things she hasn't had surgery on.

— Barbara Brown (@BarbaraB0515) June 16, 2022