Good Doctor Season 5 Finale Recap
Because Shaun (Freddie Highmore) will marry in the courthouse rather than the church, Lea (Paige Spara) and Dr Allen (Bria Henderson) opens all of their wedding gifts.
The wedding of Shaun and Lea will be a day and a half away, yet Shaun assists in Mr. Wolke's (Noah Galvin) pre-care. When Jerome (Giacomo Baessato) arrives in the room, Wolke is startled and does not want his father to know that he is dating the man.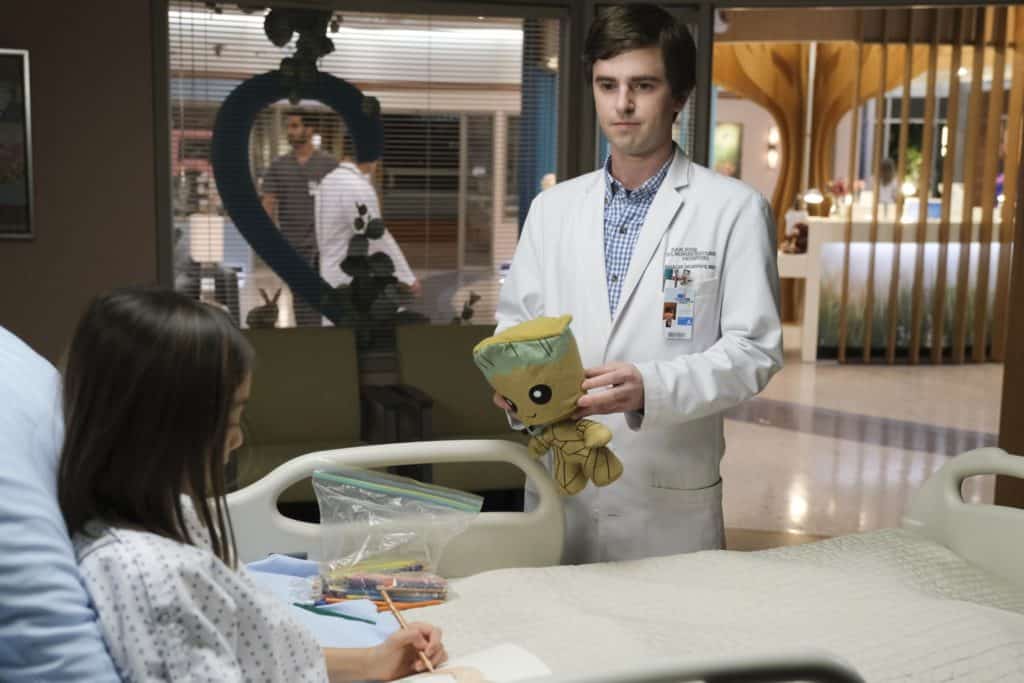 Dr Park (Will Yun Lee) and Reznick (Fiona Gubelmann) are tussling with their case and the fact that Morgan is offered a job overseas, despite their new lives together.
Shaun and Asher break the bad news to his father, who is content. He only cares about performing Shabbos that evening and invites all of the surgeons to the ceremony. The fellowship is amazing, and Mr. Wolke requests Asher pray for him.
Asher refuses to pray because he does not believe in his God. She wants to be his son but also wants to be himself. He cannot fake it any longer and walks up to Jerome and kisses him, telling his father this is the real person he is and that Jerome is his boyfriend.
Asher and Shaun rant about their fathers, and it gives Shaun a vision for treatment. Basically, to clog the path for the tumorous fluid to leak. It buys Mr. Wolke a year. However, he wants to recover at home rather than in the hospital. Asher pleads and convinces him to accept the treatment.
Feeling the excitement of the wedding day, Shaun cannot wait for the big day to happen. Lea, on the other hand, is also ultimately happy about marrying Shaun.
Asher and Mrs. Wolke argues in the chapel about his father's decision. He pleads with her to convince him to have the will to live. Asher escorts his parents out, and his father hugs him and tells him that he loves him. Asher tells him the same in Hebrew.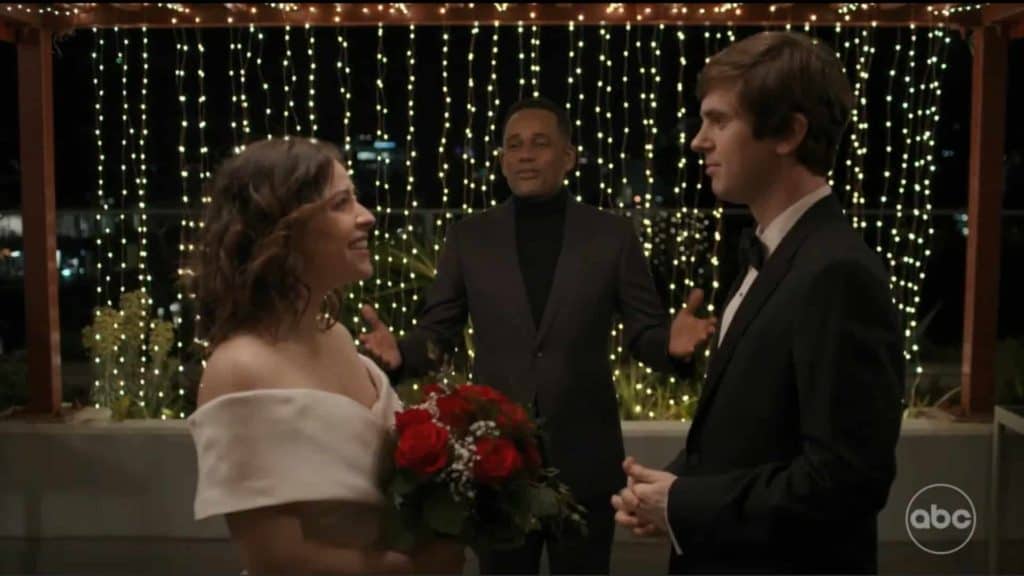 Park and Reznick perform another experimental treatment to connect her brain to an AI supercomputer that could read her brainwaves to allow her to speak.
Nurse Villanueva (Elfina Luk) finds a place and plans to move out of Dr. Lim's (Christina Chang) in a week. Lim gets use to her presence and asks her to stay a few more weeks.
The long-awaited wedding between Shaun and Lea is finally at hand. Dr Aaron Glassman wrangles the staff and surprises Shaun and Lea on the day of their wedding.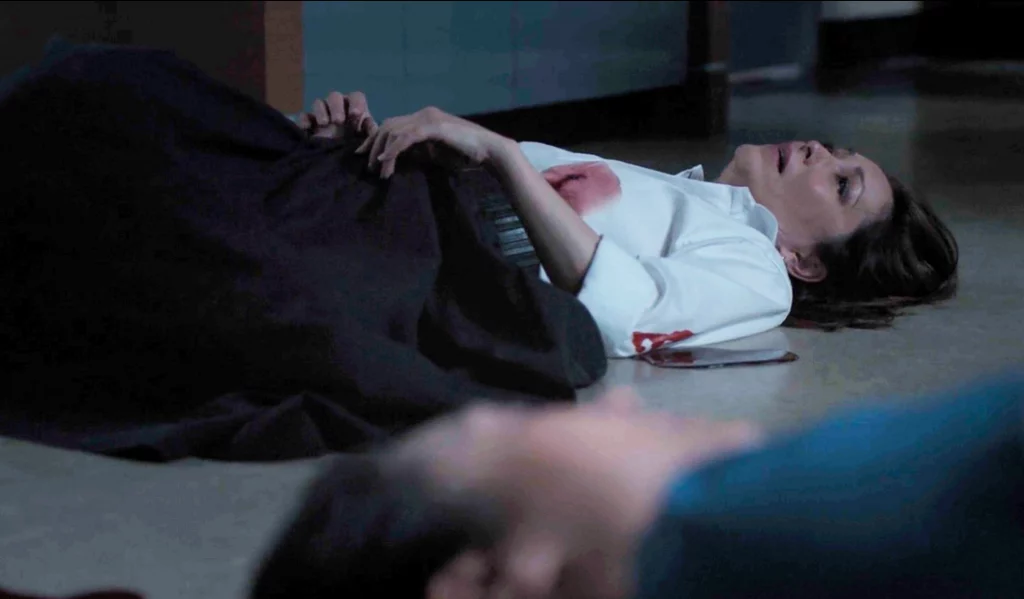 Glassman helps Shaun get ready, and Shaun asks about his father. Shaun recalls a fond memory of them going fishing years ago. He tells Glassman that he has a good father and that he loves him. Glassman returns the sentiment.
Seems Dr. Andrews is an ordained minister and announces Shaun and Lea husband and wife. Glassman feels proud of the two, giving them a toast to a happy life. Reznick tells Park that she is taking the job. He understands that it is the end of their relationship.
The party runs out of champagne glasses, and Dr. Lim wants more and finds Dalisay on the floor drowning in her own blood. Dalisay (Elfina Luk) barely gets the words out but murmurs that her husband is there. Lim turns, and the man stabs her in the stomach twice. No one is around. Everyone is partying on the roof.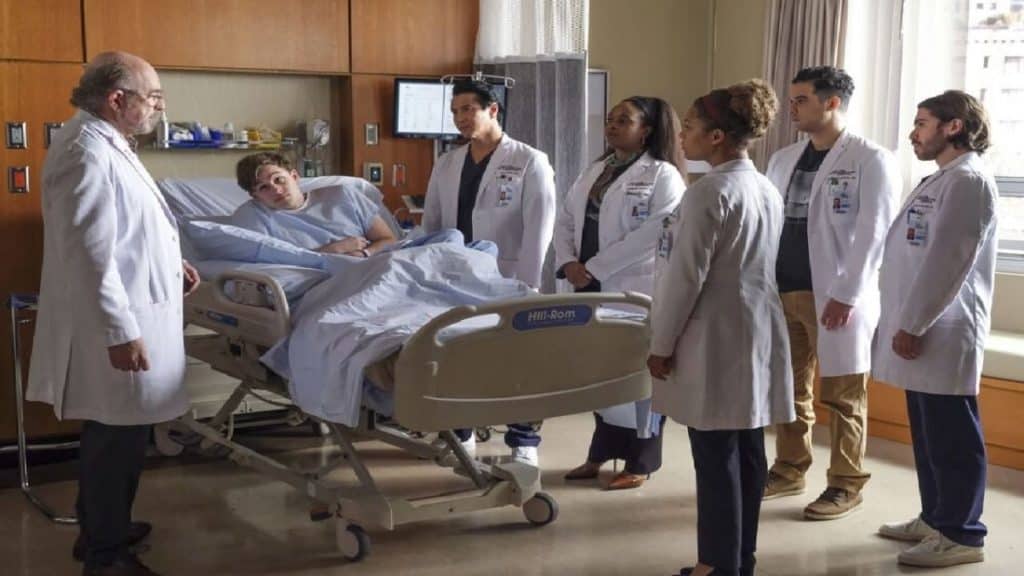 The Good Doctor Quick Facts
a medical drama series on American television
based on the same-named South Korean series from 2013
under the production of Sony Pictures Television and ABC Signature, in association with Shore Z Productions, 3AD, and Entermedia
David Shore serves as showrunner

Daniel Dae Kim

is the executive producer for the show
primarily filmed in Vancouver, British Columbia
the series debuts on September 25, 2017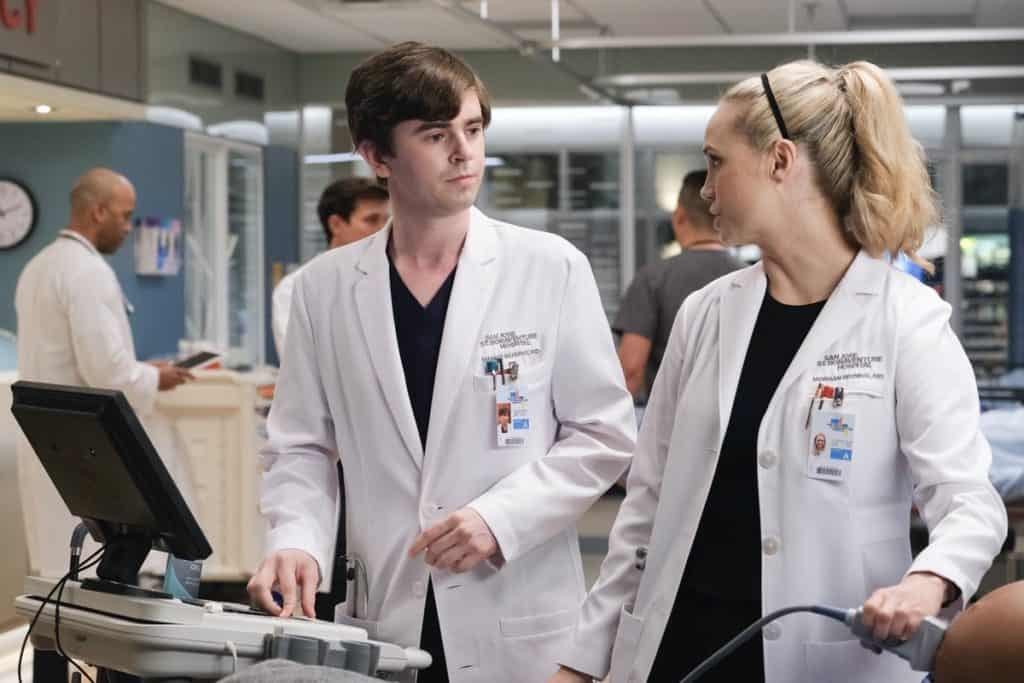 Dr. Shaun Murphy (Freddie Highmore) is a young surgeon with autism and savant syndrome who works tirelessly to prove to his colleagues that he has extraordinary medical gifts. He navigates more uncertainties as a major change comes to St Bonaventure Hospital.  
As his friendships deepen, Shaun works harder than he ever has before as he starts dating. While navigating his environment and relationships, he wants to show his colleagues that his talents as a surgeon will save lives.
The rest of the team must also navigate the complexities of their own changing relationships as they continue to deal with life and death situations.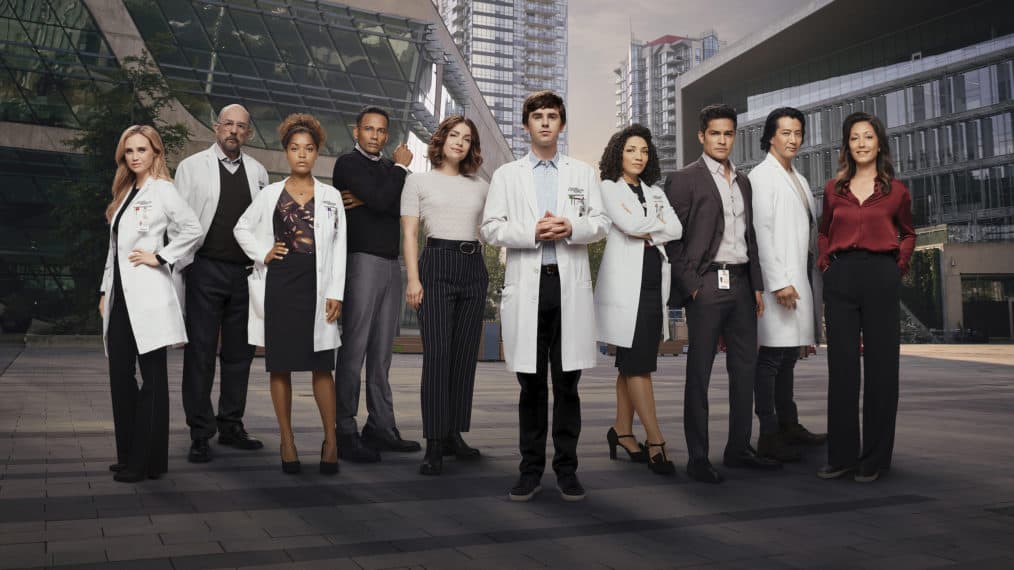 Will There be Good Doctor Season 6?
ABC's "The Good Doctor" wraps up its fifth season with a shocking cliffhanger on May 16, thus, leaving viewers to wonder when they'll get answers in the form of Season 6.
According to Deadline, "The Good Doctor" picks up for the 6th season, but an official air date has yet to an announcement. Looking at the pattern of past season premieres, it's likely that it will air in September. 
In an interview with executive producer David Shore on TV Line, the showrunner reveals that fans will see the return of main cast members, including everyone's favorite chief of surgery.
Though the network is yet to announce the specific return date, past seasons generally premiere in late September, and the same will likely be true this year.