He and his difficulties had dragged the company down.
Warnes Bros. is now slowly taking action in response to Ezra Miller's multiple legal issues, which grabbed headlines and put the "Flash" films in jeopardy. The company wants the actor out of the picture, so they may now ultimately say goodbye to their iconic DC character.
Since Miller has been mired in one issue after another, making it difficult for them to justify their problematic behavior off-screen, "The Flash" has become Warner Bros Discovery CEO David Zaslav's headache.
"There is no winning in this for Warner Bros," a studio source told Deadline. "This is an inherited problem for Zaslav. The hope is that the scandal will remain at a low level before the movie is released, and hope for the best to turn out."
Even if no new claims emerge, the studio is unlikely to keep the actor in the Flash role in future DC projects. "That would mean replacing him in the future, but there is still a $200 million investment on the line with the first film and Warner Bros execs have to be cringing at each new press report," the source added.
Miller, on the other hand, still has a year to give it their all in the lead part of Barry Allen, since the film's release has been pushed back to June 2023.
As we previously reported, Miller, who identifies as non-binary and uses the pronouns them/they, has been involved in a number of arrests and lawsuits in Hawaii.
The second incident occurred in April, when they were arrested for second-degree assault at a Pahoa home after reportedly hurling a chair at a woman, leaving a "half-inch cut to her forehead."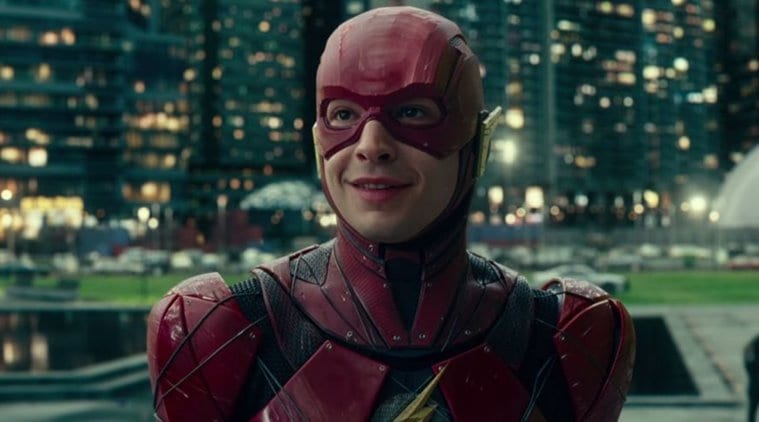 Recently, they were accused of something new but this time, grooming a teenage girl and her parents claimed that Miller provided her with alcohol, marijuana, and LSD at the time.
They also discovered that their daughter was missing her driver's license, bank cards, and keys, and had a bruise during her stay in the actor's house, but the alleged victim addressed the situation on social media, contradicting her parents claims.
Clearly, these difficulties have gotten on Warner Bros.' nerves, as they are now finally taking action.
Reactions to Ezra Miller And His Legal Issues Are Finally Being Addressed By Warner Bros.
#EzraMiller, now that it is confirmed. I think it's time for new Flash, Lucas Till looks the part give him the role of #TheFlash or even Grant Gustin.

— TYWIN LANNISTER the CEO of 9 Hells Incorporated. (@TywinResists) June 19, 2022
Real talk, I'm super bummed about the whole Ezra Miller problem. I think he was an absolutely phenomenal Barry Allen.

— Film Guy (@KyleFilmHodges) June 19, 2022
sooo wait, ezra miller isn't the flash anymore (they quit/or got fired?) but they're still gonna release the flash with them in the lead role next year?

— sara🤍 (@_whaIien) June 19, 2022
Lol WB has fired Ezra Miller, they should just scrape off The Flash movie.

— Webslinger 🕸 (@bokamosodes) June 19, 2022
#EzraMiller was finally fired it only took breaking into random houses kidnapping and choking random people

— Average food product entertainment (@Hackermaniscool) June 19, 2022