A new update on his part in the drama was released by the actor on social media.
Simon Basset, a character who has become a favorite of viewers of the historical-romance period drama "Bridgerton," based on the books of Julia Quinn, was performed by Regé-Jean Page in the show's first season.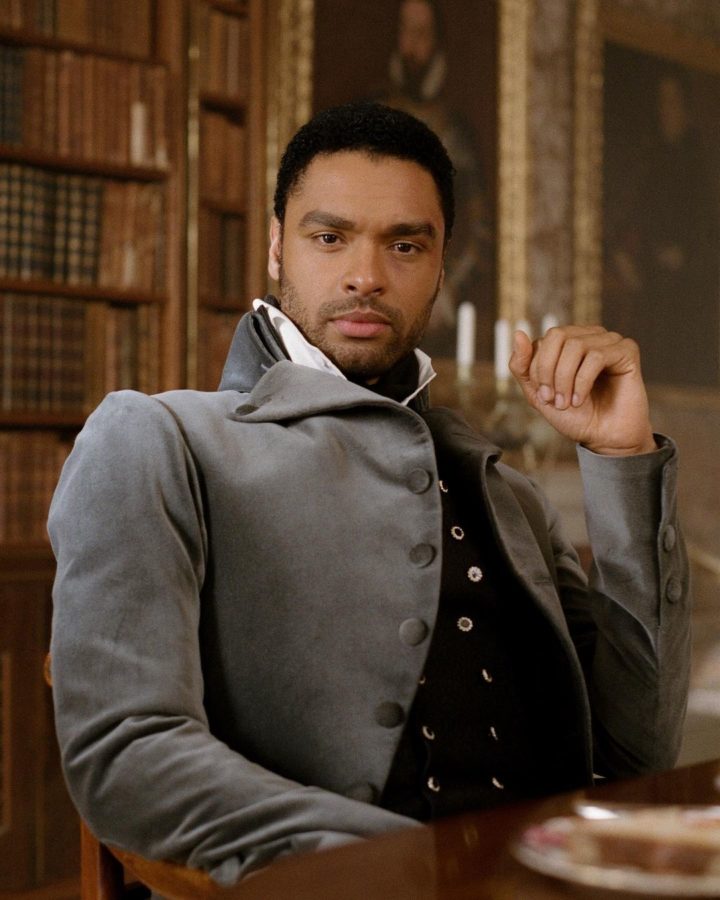 However, despite his enormous popularity playing the character, the actor did not reprise his role for Season 2, and even if the premiere date for Season 3 has not yet been revealed, fans are already beginning to ask about his potential comeback.
Recently, speculations over his return undoubtedly multiplied as soon as he shared a photo on Instagram of him and his "Bridgerton" co-star Jonathan Bailey meeting in Italy with the caption, "Jonathan Bailey had met for some catching up in Italy."
In the post, Page also addressed whether or not he would return to the program, writing, "(No, I'm not going back to the show btw – the papers made that one up.) But we had the best, and most stylish, catch up I've had in a while over some truly excellent Italian coffee and sunshine ☕️"
The actor is likely alluding to a recent article from The Sun that quoted an unidentified source who said that the actor had discussed a potential return to the program and had a conversation with the producers.
Although it appears like his choice to not return is definite, there is no way of knowing what will occur anytime soon. He could subsequently alter his mind later on, if a role on the show opens up for him to portray the Duke of Hastings again or if someone can convince him to do so.
Page is now quite busy, though, since he co-stars in the forthcoming Netflix thriller "The Gray Man" alongside Ryan Gosling and Chris Evans, which is directed by Anthony and Joe Russo.
In an interview with IndieWire, he discussed playing the chief of the CIA's clandestine services in the movie, stating, "There's a lot of shadow and contrast to this character, it's something that I don't think people have seen a lot of from me specifically before, which was great fun for me to play with."
"These people live in the shadows, you kind of gotta discover them in the movie," he continued, also noting how the role helped him discover a new aspect of his acting skills. The movie will be available on Netflix on July 22.
Reactions to Does Regé-Jean Page Have Any Plans To Return To "Bridgerton"?
Since Rege-Jean Page don't want to come back to Bridgerton. He can be replaced by Alfred Enoch another Shonda Rhimes alumni!

WE CAN'T KEEP PRETENDING THAT THE DUKE OF HASTINGS DON'T EXIST YALL!!

WE CAN EASILY AUNT VIV THIS SITUATION! pic.twitter.com/QFD3VJFEZh

— Kylo Rens Mistress ❤️🖤 (@tinytaypt3) June 23, 2022
listen can they just recast rege jean page in bridgerton like the idea of having SIX more seasons of daphne just being like "oh yeah simons just…abroad" LEAVE

— becca (@imbrekkingdown) June 22, 2022
Omg it's possible that Regé-Jean Page will be in the Bridgerton season 3 YES 👁️👁️

— 🌸🌈 Aʙʏ 🌈🌸 (@whimsyalien) June 20, 2022
BREAKING (my heart)🚨

rege jean pagé as the duke of hastings at the serial Netflix show Bridgerton has finally confirmed on his Instagram he won't come back to the show!! he posted a photo with jonathan bailey in Italy, soo cutie but sadie:(

i am truly disappointed tbh💔 pic.twitter.com/CIvYce3Iue

— 💫 (@seduhinkopi) June 22, 2022
Regé-Jean Page seeing the racists getting their tiki torches ready and said said nah! I am not coming back to Bridgerton just catching up. I loved it😭 pic.twitter.com/DKZq8cVT6h

— TV Fanatic👑⚜️ (@TvKhaleesi) June 22, 2022