We send our best wishes for a full and speedy recovery.
Cam Ayala, a former participant on The Bachelorette, revealed last week that he had surgery to amputate his leg as a result of a severe illness. You might recall him from his appearances on the sixth season of The Bachelorette and fifteenth season of Bachelor in Paradise, respectively, in 2019.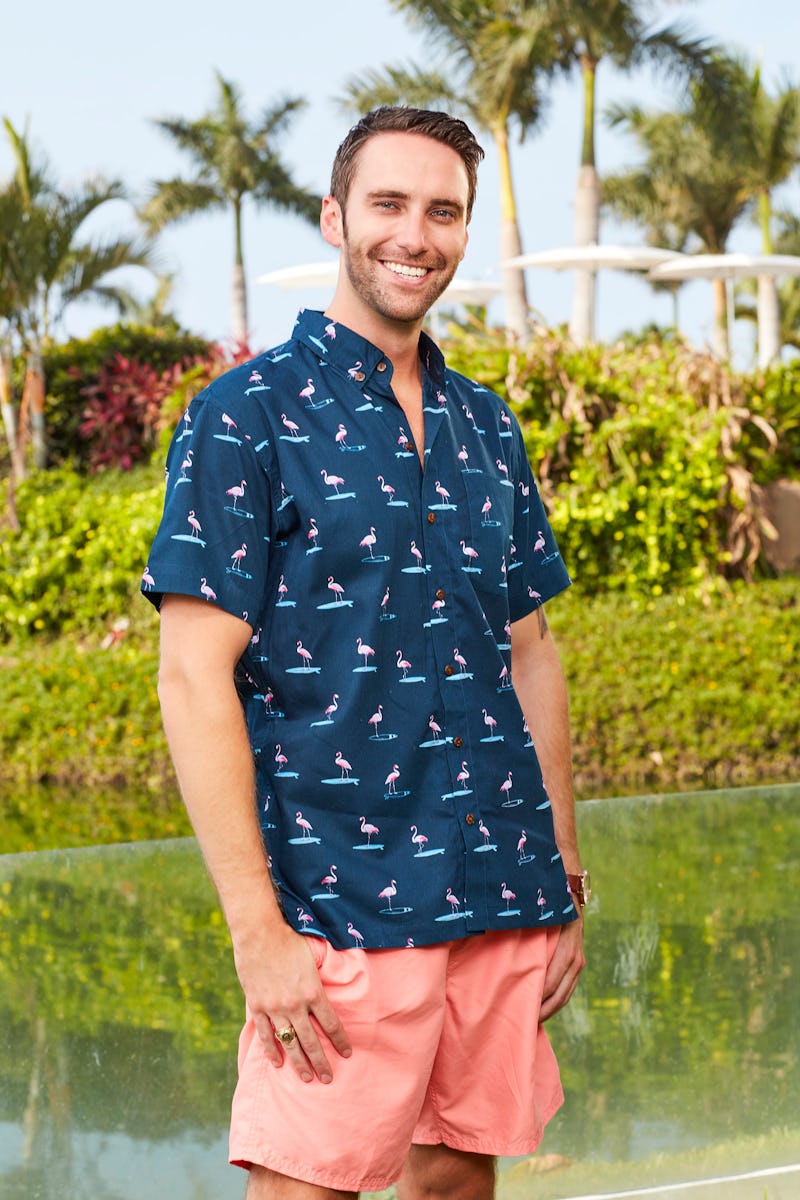 Ayala posted images of himself after surgery on social media, revealing that his right leg was amputated and that he had lymphedema. The National Cancer Institute claims that the aforementioned illness is characterized by a buildup of fluid in soft body tissues when the lymphatic system is harmed or obstructed.
The reality star captioned the collection of photos and videos of himself with the phrase, "Gotta lotta BROMENTUM with @b.rapp #amputee #CAMputee #FAITHoverFEAR 🙏🏽✝️." One of those shows him walking through Texas Medical Center's aisles with a walker while a friend cheers him on from behind the camera, saying, "Great job, man."
Ayala received his initial lymphedema diagnosis in 2002, but he chose not to disclose it, explaining in a social media post back in December of 2018 that he never desired sympathy or for anyone to feel sorry for him.
"In 2002 I was officially diagnosed with #lymphedema a non-curable condition that is often misdiagnosed and completely understudied by medical professionals across the 🌎," he shared.
"I was told by dozens of doctors and 'Specialists' that I would never be able to play competitive sports and that I would have to manage this condition for the rest of my life."
He went on to say that he finally received some treatment alternatives after visiting more than 20 clinics. Leg pumps, manual lymphatic drainage massage, and specially made compression clothing are a few of these methods.
"I was given a second chance to live a 'normal' life again. This didn't come [without] countless nights of excruciating pain, swelling, and mental agony," he added. "Through the support of my family, friends, and music, I stopped focusing on my misfortunes and started prioritizing the blessings that I often took for granted."
In the same Instagram post, he said that after 13 surgeries to treat an infection in his right knee that occurred in 2014, "the only consensus that the doctors came to was….amputation."
He likewise discussed his condition in a different interview with Refinery29 in June 2019 and stated, "I've never been the type to complain about my condition or ask for pity or sympathy from anybody. I just wanted to be a strong fighter and be treated normally like everybody else in this world."
Reactions to The Bachelorette's Cam Ayala Undergoes Leg Amputation