Fans have now extra reason to anticipate seeing the movie.
Everyone is aware that the MCU frequently includes cameos from various characters, sometimes even including them in the end credits. This time, the "Thor: Love and Thunder" director Taika Waititi is giving fans an answer whether the same will happen in the film.
Waititi spoke about the next movie in an interview obtained by Comic Book. When asked if there will be any notable appearances, he immediately said, "Yes."
But he withheld additional information regarding the guest star because, in his words, "Otherwise it won't be a cameo. You can't talk about it. Then they may as well be on the poster."
Simply put, after you watch it when it hits cinemas this coming July, you'll know who will appear, whether from previous Marvel movies or a variation of a character that has passed away.
Recently, Chris Hemsworth, his wife Elsa Pataky, and their twin kids are in attendance at the "Thor: Love and Thunder" premiere. India, their daughter, is not present, but other family members, including Luke Hemsworth, his wife Samantha, and three of their four kids, are.
As we previously reported, the actor who played the God of Thunder, hinted during the Wired interview's auto-complete that the upcoming Marvel movie may be his last.
"The last one I just shot was 'Thor: Love and Thunder…' and it may be my last, I don't know," he said at that time. "I love playing Thor – played it for many many years and would continue to do so if people wanted me to."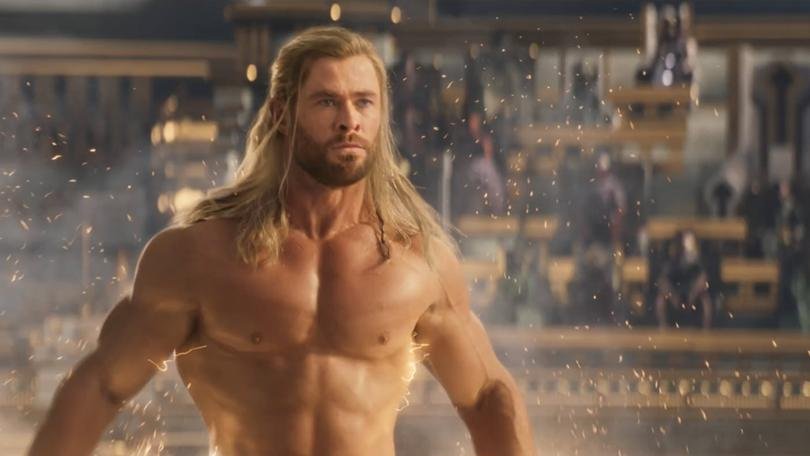 Despite this, he expressed a wish to go on portraying the role in a different interview with Extra TV, saying, "I'll come back for more and more until someone kicks me off the stage … I love it."
"My whole career has been based around me playing this character … we'll see what the fans want"
Reactions to "Thor: Love and Thunder" Director Taika Waititi Talks About Major Cameos
i doubt there will be a loki cameo in thor love and thunder, but if there was somehow one, just know ill be sobbing in the cinema

— maria ☂︎ • 252 • st4 vol 2 soon! (@asgardianharrie) June 26, 2022
YALL BETTER NOT SPOIL IF THE ETERNALS MAKE A CAMEO IN THOR LOVE ANDTHUNDER IM NOT KIDDING

— 🍓 (@HRRYINPlNK) June 25, 2022
I just heard on the radio that Taylor might make a cameo in the new Thor movie?!?!?!?

— Jennifer ❤️ (@JenniferDong23) June 23, 2022
some of the eternals will cameo in thor love and thunder I KNOW IT.

— roni. (@M4YF1ELDSJ4NE) June 23, 2022
HARRY IS SUPPOSED TO HAVE AN EROS CAMEO IN NEW THOR MOVIE???????

— mon | get well soon ashton 🤍 (@coachelrry) June 26, 2022