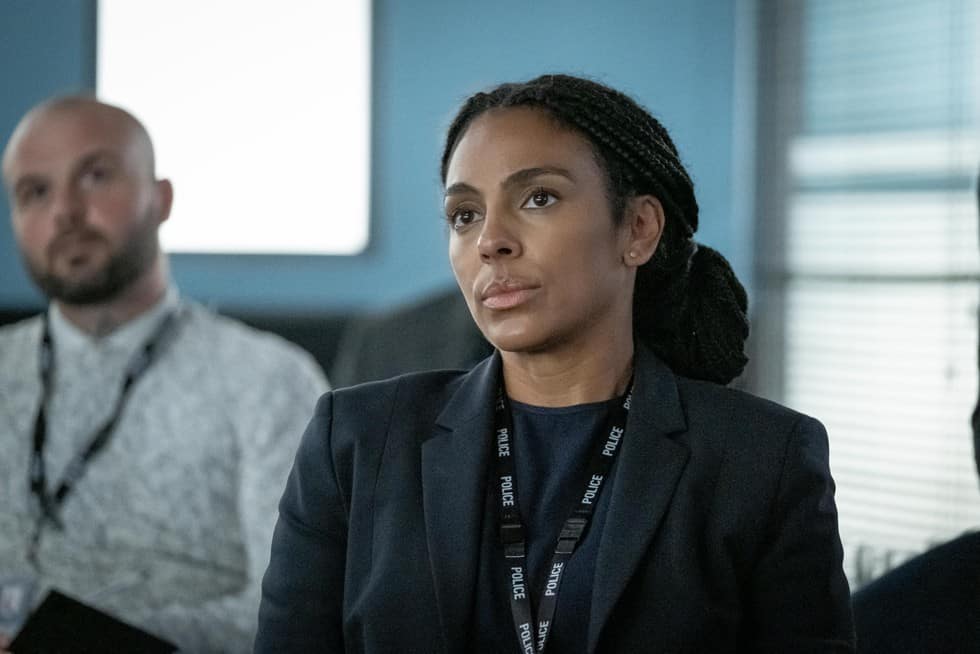 D.S. Lisa Armstrong (Morven Christie) takes pleasure in the usual nightlife but can also return to work the next day despite having a debilitating hangover. As she enters the office, her employer hands her a report of the twins Dylan and Holly Meredith, who is missing (Darci Shaw). The Family Liaison Officer position has been given to Lisa.
Sam, a student at the school Dylan and Holly attend, appears aware of the investigation and frustrated, making jokes about how he will be significant in the future. Abbie Armstrong, Lisa's daughter, gets expelled for fighting (Imogen King). The birth father then turns up to assist in finding the twins, adding further pressure to her shoulders.
The CCTV at the bar, which captures Sean Meredith (Jonas Armstrong) and her flirting and departing, is Lisa's most considerable dread. Instead of confronting the facts head-on, Lisa tells her boss a falsehood, saying the footage was destroyed because there was an hour missing from the night. Lisa was forced to arrest Sean after discovering Dylan's body washed up on the shore. Although she spent that night with him in bed.
Lisa finally leaves for work and assists Oliver (Leo Ashton) in remaining cool. In contrast, he helps in creating a composite sketch of the murderer. However, when Oliver indicates that the murderer was not alone, things turn startling.
Police rush to the scene and search the area, holding onto the faint hope that this might be useful. The files Stephen (Stephen Marshbrook) was working on were on a USB drive when Lyn (Wendy Kweh) arrived. Lisa thinks they cannot use it because it must be approved to be admissible in court.
While Lisa uses the opportunity to speak with Lyn, Med starts gathering up all of Stephen's personal belongings. When she questions the girl about the files, she acknowledges that Bill only gave her that information (James Cosmo).
Tensions persist when police are summoned to the site of a domestic altercation. Manning stops a girl named Cassie, takes her to the station, and starts speaking with her. Things don't look good for her because her bike matches the description of the one on the CCTV footage. She, however, approaches the situation with perfect nonchalance.
When Lisa runs into Andy (Joe Absolom) by the beach, she asks him straight out why he's in town. His mother passed away, and as a result, he has changed his mind and wants to make peace with the kids. However, given how long it has been from the time he was a part of their life, Lisa has none.
The officers start poring into the business finances and decide on a man named Chris McGregor. He received a $2000 payment to review the accounts. He informs the authorities that they discovered irregularities in the business's accounting. Someone within the family has been making money.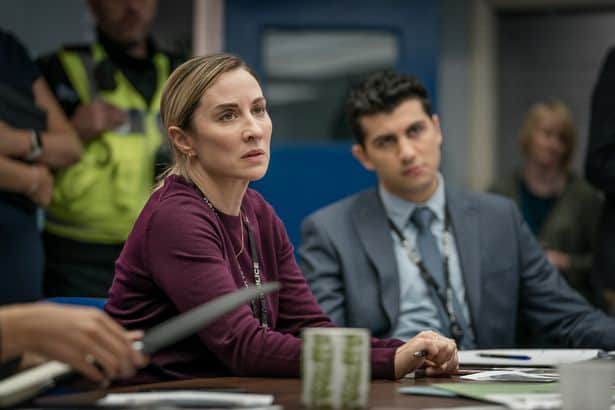 Daniel Ryan's character, Manning, is more motivated than ever to focus on the family and conduct a thorough investigation. Mark tells Bill (Steven Robertson) at the dock that he had papers related to the Breakwater case they were working on. In a panic, he set the papers on fire to prevent them from ending up in the wrong hands. Bill congratulates him nonetheless and informs the man that Rose (Sharon Small) and Oliver are currently their top priorities.
Taheen Modak's character, Med, turns and walks toward Gainsley Road. The house that was just purchased for £300,000 is worth. In reality, it is barely worth £170,000. He decides to handle this on his own because it clearly doesn't add up and because Lisa is preoccupied with her issues.
To make things right, Lisa and Andy go out to dinner. She continues hearing Father Andy from Abbie (Imogen King). Andy admits that her mother tried to buy him off, which is somewhat stressful. Lisa confronts her mother about it later that evening, and the two get into a fight.
When Lisa arrives, she discovers that "Mrs. Marshbrook" has been written in the guestbook and that Stephen has made another reservation for the next night. Stephen considers the Midland Hotel significant because it appears that the hosts' are guests there.
As a result, Lisa is compelled to visit Bill's home once again to talk to Jamie, but he is not home, and all his belongings have disappeared. He gets hit by a car and left in the middle of the street, gasping for air, as she calls Med to relay this information. The vehicle reverses to Med to do the job as Lisa cries out for him on the walkie-talkie to persuade her companion to speak.
Lisa is running to the crime scene along with Manning and the others. Unfortunately, they get what they fear. Despite the best efforts of the paramedics, Med is pronounced dead. The officers cannot speak to Med's wife, Lateesha, since they are too distraught (Jade Greyul).
Lisa speaks to Mark, who comes up at the station wanting to talk as half the crew waits outside the hotel room to see if Mrs. Marshbrook (Amy James-Kelly) arrives. He affirms that he burned the papers at the barbeque on the night of the dinner. These records referred to Breakwater Developments, the business Stephen was employed by.
Mark became determined to approach Stephen and Bill about his suspicions that something was amiss. Mark panicked and set the papers on fire after Stephen passed away. Because of what occurred with Med, he is speaking up right now. The focus then shifts to the purely commercial transaction in which Bill sided with Stephen. Mark becomes a little shifty when this is brought up, which makes Manning and Lisa concerned.
When Mrs. Marshbrook arrives at the hotel room on time, she is immediately escorted to the police station to be questioned. When Lisa examines Madeline about the position, it becomes clear that she and Stephen once had a relationship. Oliver is actually her son, so she comes back to town. She was diagnosed with a certain kind oanxiety, which Stephen exploited by grabbing Oliver.
After a difficult day, Lisa returns home to discover Andy attempting to win her over while preparing lunch for the kids. He tries to behave as though nothing is wrong. There is a surprisingly amusing moment of humor as the two giggle over rooftops. The two start kissing when Lisa gives in to weakness.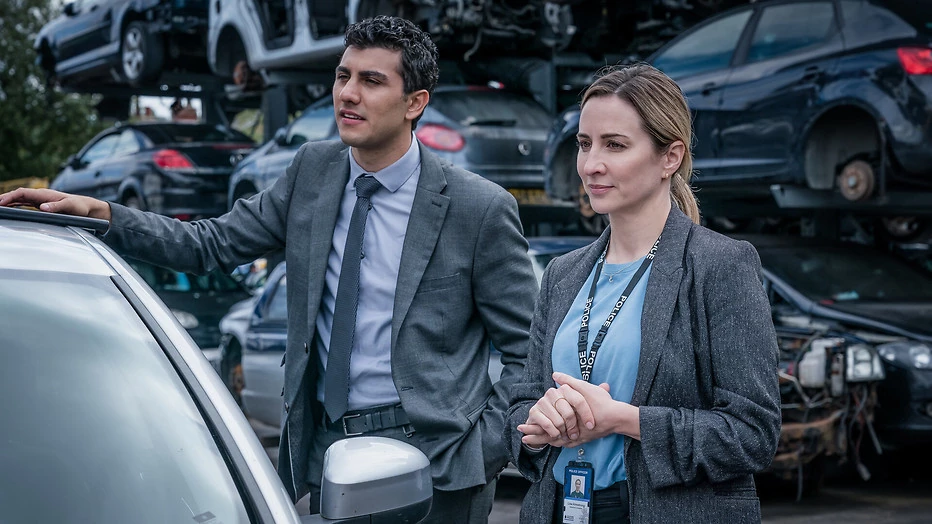 The focus is on Madeline Hookway (Sian Breckin), in particular, who in the family knew about Oliver and his birth parents. Given that Lisa is acting as the FLO, she returns Rose to her house while subtly bringing up Oliver's birth parents. Only Rose, Stephen, and Bill were aware of Oliver's existence. Rose herself admitted she didn't consider this information pertinent to the investigation.
Manning and Lisa bring up the three houses utilized for unlawful operations after a brief break so that his lawyer could enter. He doesn't seem too upset, and when Manning brings up Liam Spalden once more, he drops the shocking information that the man passed away 16 years prior. Manning enters a dead end as Bill exits, and Lisa tells him that this cannot be used in court as he displays documents from Lyn's hard drive bearing his signature.
When Pearson learns what transpired, he is incensed because he knows this will make the inquiry much more difficult. Bill confides in Mark and says he didn't tell his son about the incident at work because he didn't want him to be held accountable. The truth is revealed as Rose and Stella (Sunetra Sarker) join them in the living room.
Because the business was failing, everyone was desperately trying to be saved. He acknowledges he is unsure if this is the cause of Stephen's death. So far, Madeline has a good motive for wanting Stephen dead.
Lisa started to wonder what she was doing as Manning passed out. As our man with the double-headed wrist tattoo arrives at the police station, the officers call her away.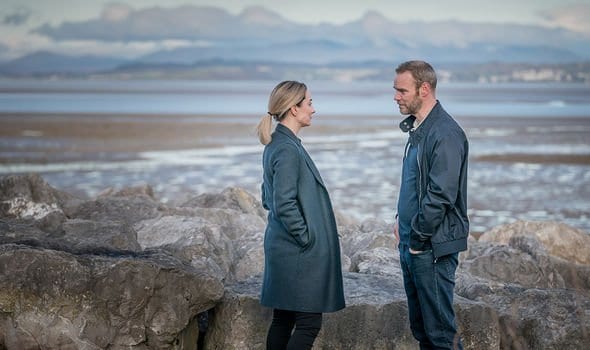 The crew is led by a recovered Manning, who cites Viktor Zima's (Aleksandar Mikic) detention. It turns out that he was supposedly recruited by a man in the pub between the ages of 20 and 40. Around the middle of April, Lisa returned to Bill's home to inform him about the events following this meeting. She also knows that Madeline plans to seek Oliver's complete custody.
As DC Lisa Armstrong arrests Rose, she confesses to taking money from the business. It comes out that Rose stole the money gradually while being aware that it was in the business's accounts. This might also clarify why she transferred her funds to Stephen's account. Mark says that he knew Frank as Rose began to talk awkwardly.
Eventually, Frank (Owen McDonnell) tells Manning everything. He acted independently but did it for Rose, to whom he had once been emotionally attached. She seemed to have no idea what was happening. He did this to win Rose and Oliver over by playing the happy family card.
Frank has been taken into custody, so Rose and the others can leave. After what transpired, Rose finds it difficult to return home and face her family. As a result, she chooses to assist the police in their investigation into Breakwater.
Lisa's mother arrives with incriminating information about Andy and his activities just as Rose leaves the station. He has a 3-year-old and utterly distinct existence, it turns out. Lisa chooses to end her relationship with Andy but orders him to sit down and be honest with their children. But then he decides otherwise and leaves. Again.
a Tall Story Pictures-produced and ITV Studios Global Entertainment-distributed crime drama series
airs in March 2019
throughout its six episodes, the first season averaged 7.2 million views
award-winning writer Daragh Carville is the writer
under the direction of Lee Haven Joens and Robert Quinn
Will There be The Bay Season 4?
The Bay, an ITV drama, has been given the go-ahead for a fourth season. Another mystery with a coastal setting will feature DS Jenn Townsend. The date of release of The Bay Season 4 has not been announced yet. It appears that a declaration will occur soon.
Marsha Thomason made her acting debut as the drama series' new lead in the current season. She assumes the role of DS Jenn Townsend, a new family liaison officer. She also takes over the difficult area that DS Lisa Armstrong, played by Morven Christie, oversaw in the previous two seasons.
Marsha Thomason, who starred in Cobra, will return in her role as DS Jenn Townsend, a family liaison officer. Morven Christie, who won't be returning to the series, is replaced by her.
Daniel Ryan, Erin Shanagher, Thomas Law, and Andrew Dowbiggin are other cast members from The Bay. The latter is likely to make a comeback.