Yellowstone Season 2 Finale Recap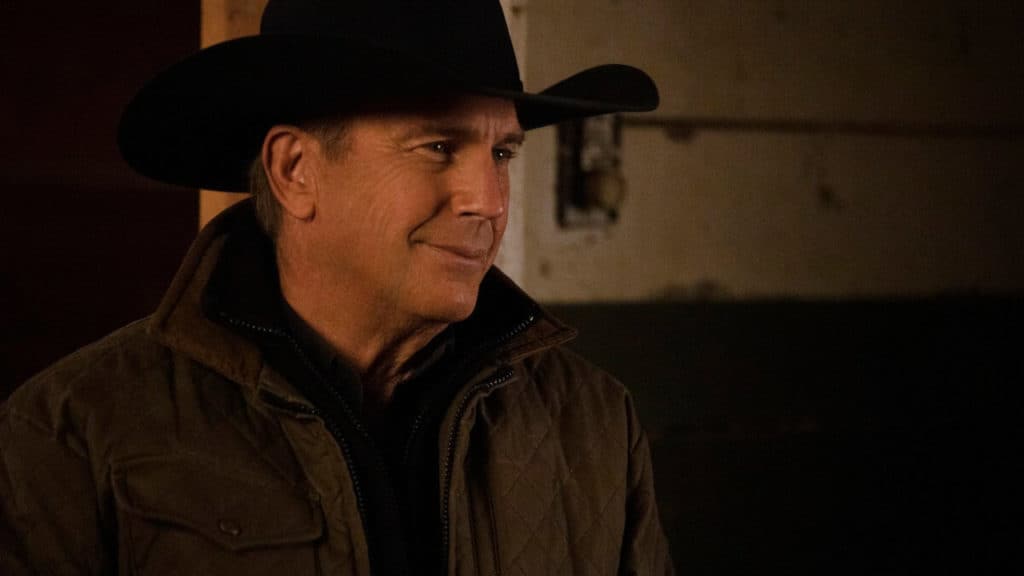 "Sins of the Father," the opening scene of Yellowstone's second season finale, is a flashback. John (Kevin Costner) is assisting his sick father (Dabney Coleman) in getting out of bed. He assists his father in mounting the horse so they can ride through the forest.
John's father gives him instructions not to allow anyone to take Yellowstone from him during the break. He admits that he will miss his father, but the man insists that he won't. John may not remember his father from a long time ago, but it's unlikely that he was who John believed him to be.
John's father acknowledges that growing older makes you long for your earlier years. He knows he'll miss Yellowstone. But he also misses John's mother and brother, who went before him. He's also fed up with chatting.
Then he informs John that he was aware that every night as a child, John would sneak in and steal a cookie. As John is holding him, he then sags in a perfectly timed death.
The scene changes to the current time. John and Rip (Cole Hauser) are both peacefully sitting on the porch of the main home. He notes that everything he has lost during his life has been items he loved. But when it comes to Tate, he's determined to win. John stands up resolutely and walks inside.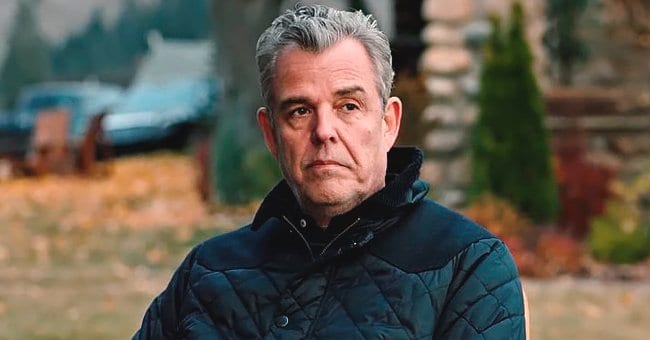 Outside, Dan Jenkins' (Danny Huston) security is keeping an eye on the cameras that scan his property. The scene seemed calm. Dan, who is inside the house, is informed by the radio that it is almost 6 am and that he should go to bed. Dan tersely informs the bodyguard over the radio that he is not getting paid for his comments regarding Dan's sleeping patterns.
The bodyguard sighs and then is shot in the head. Two men dressed entirely in black quietly infiltrate the house. Jenkins notices one breaking in and goes to grab his gun. He hides in a nearby closet.
Jenkins observes as the man begins to carefully look around the room for him. Jenkins waits in a closet, and as the intruder approaches, Jenkins fires, killing him. Just as the other man is about to break in, he comes out of the closet. Jenkins also fires at him.
Jenkins goes outdoors to enjoy the fresh air when a third man suddenly comes up behind him. He lifts his weapon. Jenkins tells him to "wait," but the person starts shooting. Jenkins collapses. Jenkins protests that he has a right to be there since this is America as he lies dying.
The Duttons congregate in John's office at Yellowstone.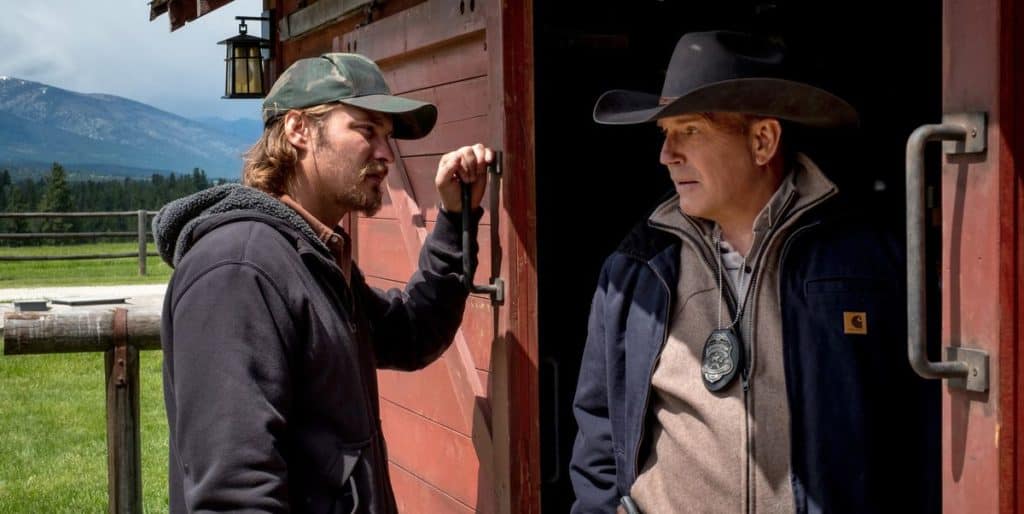 Beth (Kelly Reilly) is told by John to avoid their upcoming activity. He wants Tate to have something to come home to, and he doesn't want her to know. With little debate, Beth accepts and adjourns.
Jamie (Wes Bentley) continues by pointing out that the Becks aren't behaving logically. He assumes that perhaps their actions are motivated by conceit. John argues that it doesn't matter why. As John mulls over the situation, there is a tense pause. Then he warns his two kids that what they are about to do will kill them, but they will still go ahead and do it.
The Sheriff (Hugh Dillon) sees the devastation when he gets to Dan Jenkins' property in the interim. Then he takes a car to Yellowstone. He is met by John in his car. John begs the Sheriff to pick a side, but the Sheriff is caught in a tight spot. Although John is aware of his predicament, he reminds him that because the Becks are raising his grandchild, all bets are off. The Sheriff claims he can no longer keep things under wraps.
John then queries the Sheriff as to how long he can maintain silence. The Sheriff estimates that he can purchase at most one day. Then he informs John about the Becks' protection, which consists of off-duty police personnel hired through the Sheriff's office. His cousins are them. John gives the Sheriff the order to tell them to back off. Sheriff concurs. Then he informs John that in order to control the story, he needs to obtain a warrant and turn the situation into a cattle ranch. John heeds the suggestion.
Kayce (Luke Grimes) goes to meet Monica (Kelsey Asbille) after Kayce and John watches the warrant come through. He promises her that Tate (Brecken Merrill) will be returned. When he has Tate, he'll kill the Becks. Monica asks him to promise her. Later, the Sheriff stops Malcolm Beck's (Neal McDonough) car. 
Kayce tells her that he will. Malcolm informs the Sheriff that he shouldn't be playing this game since he has too many skeletons in his closet when the Sheriff knocks on his window. Malcolm's driver is instructed to open the trunk by the Sheriff. Malcolm queries the Sheriff about whether or not he really thinks Tate is so foolish after learning that Tate is the subject of the Sheriff's search.
The Sheriff warns him that a peaceful solution must be found quickly or else everyone will perish. Malcolm, however, seems indifferent about that. Instead, he is enraged that the Sheriff used his first name to address him. He admits to the Sheriff that he wishes he had kids. He's released by the Sheriff.
Malcolm makes a call to Teal as he departs. He informs his brother through voicemail that the Sheriff is no longer their friend. He gives Teal the order to leave the house and go somewhere else.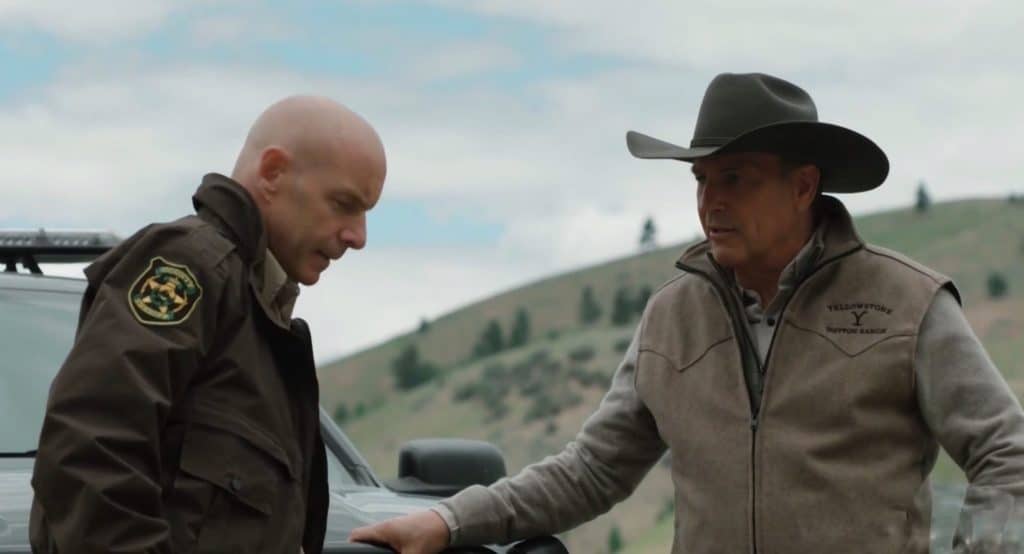 John dials Thomas Rainwater's (Gil Birmingham) number from his workspace at Yellowstone. Tate's grandfather told Rainwater about him. John advises Rainwater to remain on the reservation until everything has been resolved. The Becks will now move against Rainwater after having defeated Jenkins. 
John is assured by Rainwater that he is prepared for that. He continues by saying he will send someone to John. Rainwater wants to show that he is with John on this matter and believes that John will need him.
At the Becks' home, Kayce approaches the police officers who aren't on duty. The only person in the house, the officer informs him, is Teal (Terry Serpico), but he is still insistent on seeing his warrant. He then permits Kayce to enter the property via car. Gun in hand, Kayce creeps up on the home. He enters and searches around for Teal. After searching the house, he eventually locates him sitting on the toilet in the bathroom.
After repeatedly shooting him, Kayce demands to know where his son is. Teal responds that he is unsure, so Kayce shoots him once more. Teal informs him that Tate is a member of the Montana Free Militia and provides the group's location. Teal is bleeding heavily and in shock.
Teal responds that nobody fights back when Kayce questions him about why he believed the Duttons wouldn't respond. 
Teal sees what is about to happen and pleads for his life or, at the very least, a more honorable manner to go as. Kayce answers, "until now." He is then shot dead by Kayce after she tells him he made his wife pledge to murder him. He then places the weapon in Teal's limp hand after making what appears to be return fire with the gun.
Amend the Yellowstone Trust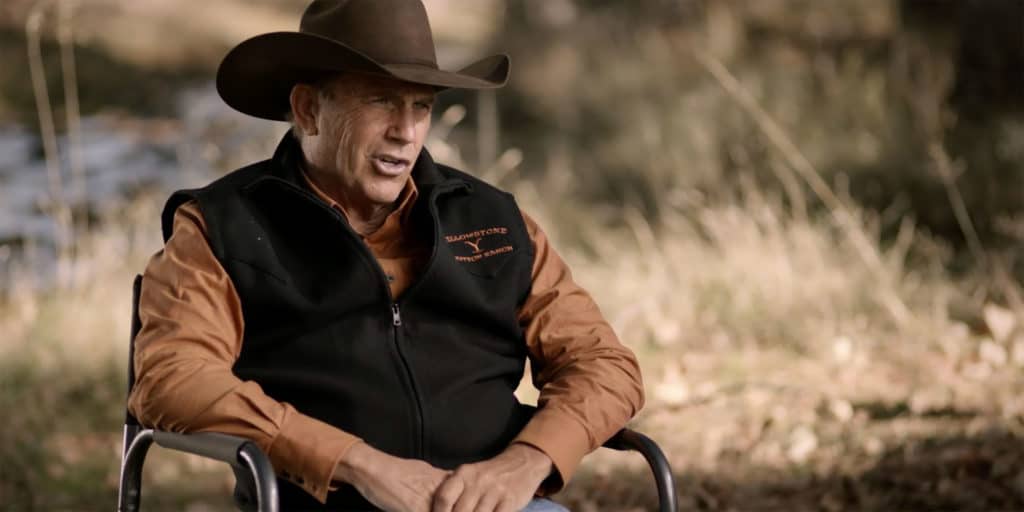 John is on the phone with Kayce at the ranch, telling her what he learned from Teal. Jamie and Beth go outside after him. John refuses to respond when Beth asks him what Kayce said. Instead, he gives her a letter in which he requests that the Yellowstone Trust be amended. Beth reads the letter as John leaves. Jamie inquires as to what it says, but Beth declines to answer.
She visits Rip instead, who is feeding the horses. Rip tells Beth that he feels foolish feeding the animals in light of the situation as she approaches. But Beth reminds out that despite their difficulties, animals still need to eat.
Beth asks Rip to walk with her. Beth takes him to a field and stops him. She then reads John's note to him. It says that John's grandfather had a dream of having all his sons working together on the same ranch, but the dream died with John because he didn't have enough sons. They kept dying or quitting. But then John realized that he had enough sons after all. Rip protests that he doesn't understand. Beth translates: John's giving Rip part of the ranch.
an American neo-Western drama television series
under the creation of Taylor Sheridan and John Linson
premieres on Paramount Network on June 20, 2018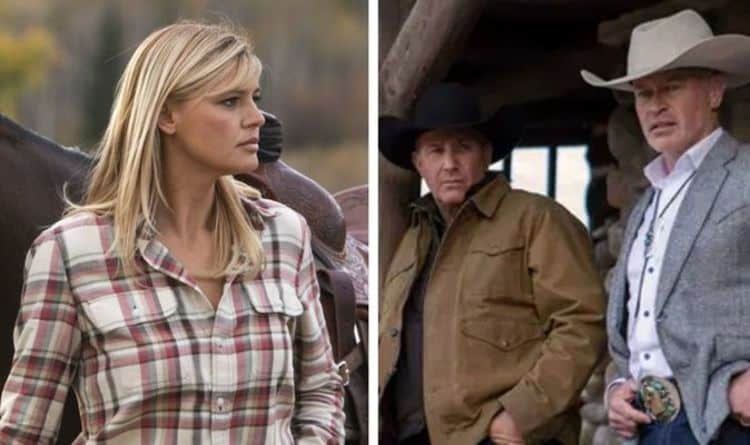 A vast cattle ranch, an Indian reservation, and land developers share borders, and the conflict that arises there is the focus of the television show.\
The plot centers on family turmoil at the farm and the neighboring Broken Rock Indian Reservation, national park, and developers. The Dutton family, proprietors of the Yellowstone Dutton Ranch, the largest ranch in Montana, is known as "the Yellowstone."
John, a patriarch in his sixth generation, is descended from ranchers who settled in Montana in the 1800s. The largest property in the contiguous United States, the Yellowstone Ranch, is owned and run by him. John is trying to protect his farm from developers who want to divide it up with the help of his adult children Lee (David Annabelle), Jamie (Wes Bentley), Beth (Kelly Reilly), and Kayce (Luke Grimes). They disagree with both the state of Montana and the adjoining Broken Rock Reservation.