Younger Season 7 Finale Recap
After spending a great night in Charles' (Peter Hermann) bed, Liza (Sutton Foster) awoke. Before his girls woke up, she wanted to sneak out and avoid the walk of shame. When Liza tried to go through the front door, Charles' eldest daughter stopped her. The teenager gave the millennial a loving hug and said she was pleased to see her despite her attempt to fib and say she was dropping something off. Liza expressed similar sentiments.
Quinn sent a picture to Charles (Laura Benanti). It was a stunning image of a far-off island. She informed him that he had made a mistake by leaving this behind. She advised him to look at his email. We believe it was a warning about his idea circulating around venture capitalists. He declined to open the email and read it.
Liza's roommate was waiting for her when she returned to the apartment to question her about why she hadn't come home the night before. Maggie (Debi Mazar) felt that she engaged in a sex binge as retaliation for Charles taking Quinn to an exotic location for their wedding. She was reassured by Liza that this was untrue. She was actually at her ex's house. Suddenly, Dean Cass (Janeane Garofalo) calls Maggie and demands a dinner invitation to get her ex-nude wife's sculpture back. The artist was pressured to concur.
When Lauren began telling the women at the office about her night with Max (Ben Rappaport), whom she dumped because he was too simple. Kelsey's conversation with Liza about the VC pitches she received for Inkubator was cut short. Charles interrupted the group to let them know they were invited to Empirical's Centennial celebration and that it was taking place.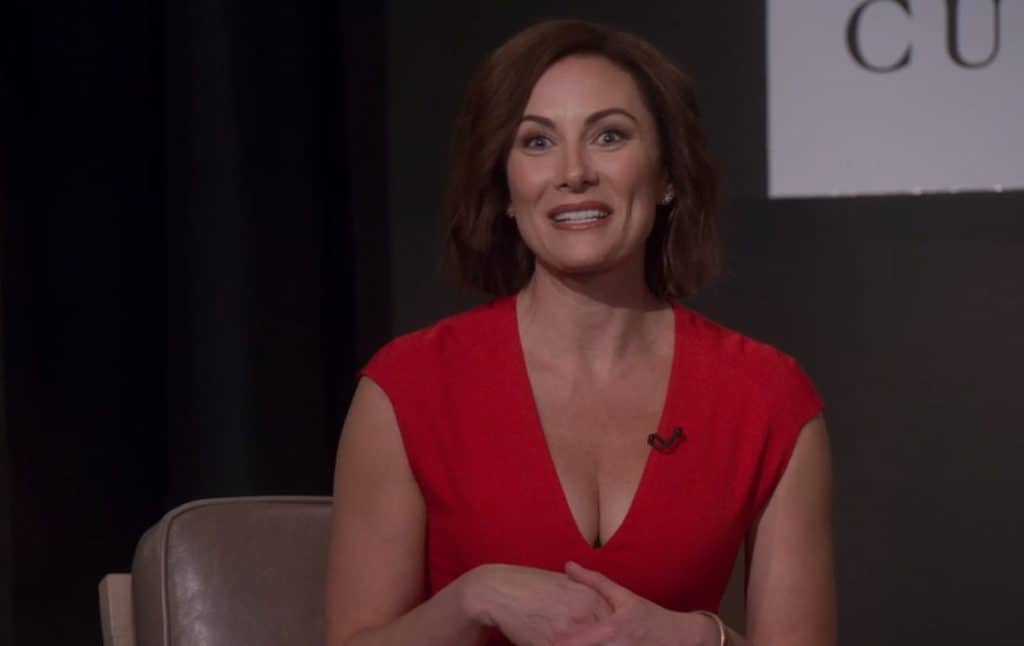 When Charles entered his office, Quinn's forwarded email was already there. A beaming Liza knocked on his door as he debated opening the attachment. She told him that the celebrated author Azealia King (De'Adre Aziza) was waiting in the meeting room. It is for their publishing company to offer her a new book deal. Without viewing the email, Charles placed it in his trash.
Their company drew Azealia in since they were upending the conventional book publishing model. Charles presented the concept of the Inkubator app, scattering chapters online to encourage the selling of digital books and a podcast. Azealia was brought in for the briefing by our creative friend Redmond. She is already sold. The broker wanted to speak privately with them to invite Charles and Liza to a musical. He wanted to show them something first and make an investment proposal.
Liza was informed by Kelsey about Rob (Steven Good) shopping the proposal during lunch. Charles' offer was criticized for being too low. There might be competition for Inkubator. To launch Inkubator and take coveted Azealia King with them, she ultimately desired to depart from Empirical. To determine if Charles would match any bids to keep the startup in-house, Liza applied the breaks.
Kelsey Peter (Hilary Duff) was working for her ex. Still, Liza admitted that they were to get back together. Liza ultimately decided to remain and encouraged Kelsey to launch Inkubator and do it alone. The two mutually decided to keep Charles in the dark until after the Empirical party.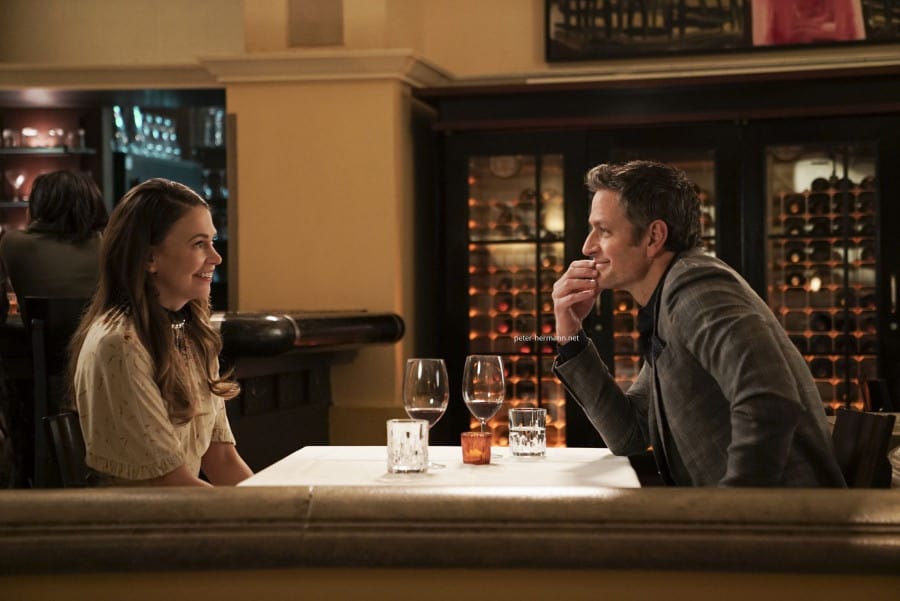 The newlyweds were introduced to the musical's "Scamalot," an eclectic piece about con artists that featured well-known con artists like Bernie Madoff and Billy McFarland's now-defunct Fyre Festival. Nevertheless, the final con artist to be exposed was a woman who had a child and left her job.
She came back 18 years later but could not find employment, so she lied about her age. To get the job, she appeared to be younger. Her great deception had now been exposed. Later that evening, Charles took Quinn's email out of the garbage and gave it a look. Charles was angry when he saw the deck.
The following morning, Liza talked to Maggie. She claimed that she sneaked his incomplete manuscript into a famous writer's organization, which was accepted. Cass kept calling Maggie nonstop about the meal, taking up all her time. She asks many questions as though she wants the dinner to be flawless.
Liza told Charles about the manuscript submission at the office. He anticipated her telling the truth regarding the VC deck. Kelsey was passing by when Charles spotted her and stopped to inquire about the Inkubator deal. At the Empirical party, he wished to make the announcement. He insisted, despite her attempts to swerve it. Liza promised to work to prevent that.
Upon Liza and Charles's arrival at the party, she confessed to him about the proposal. Charles tried to test her trust, but she let him because he already knew about the VC presentations. When Rob arrived at the event, he told Kelsey about the offer she had gotten. The amount was triple what Charles promised. Lisa and Charles broke up.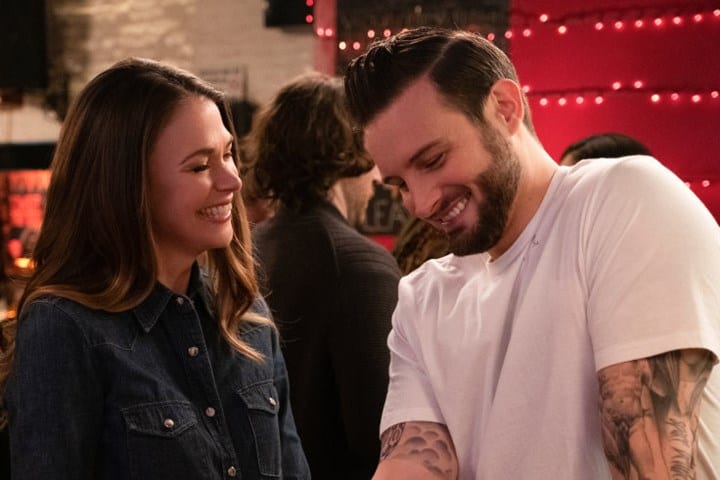 Excitation rapidly gave way to disappointment, though, when Kels learned Rob would get paid a 20% commission for helping make the purchase. She wasn't pleased, but he excused it by saying his contacts are valuable. They briefly spat about it. Ultimately, Kelsey rejected him and essentially referred to him as a misogynistic pig. She talked with Liza about it because she wasn't sure whether to stay or go.
While at the party, Lauren (Molly Kate Bernard) received a message from Max. He was anxious to see her. Max was engaged when she left the party to meet him so they could discuss their relationship. He had wished for them to meet. She offered to go with the boys rather than becoming upset.
Maggie and Cass repaired their strained relationship over dinner. They actually clicked so well that they had a kiss.
Liza Miller and Josh (Nico Tortorella) bump into each other at the bar, which perfectly mirrors their initial meet in the pilot. Liza says, "Sorry, I didn't see you there," Josh replies: "Really? Because you know what? I've been right here by your side. All along."
Fans' Reaction to Younger Season 7 Ending
Seven seasons of strong female friendships, further love triangles, and publishing antics later, "Younger" had its final bow. Still, many devoted viewers were disappointed with the sendoff.
In the final episode, Liza and Charles worked to repair their relationship while Charles fought to believe in Liza. After an odd musical about Liza being a con artist that took up crucial finale time, Liza and Charles ended their relationship.
This gave Josh very little screen time in the show, confusing viewers. Liza, Kelsey, Lauren, and Maggie were seated at the bar together as the episode ended. At the final scene, Josh slides next to Liza at the bar as she tries to purchase a drink, reenacting their adorable first-episode encounter. The ending scene of the show hinted at a Liza and Josh reunion as Josh said to Liza, "I've been here, by your side, all along."
"Younger" originally featured sympathetic characters and a unique plot that was unmatched on television. They wish the show still had the same passion and fondness for what it once was since that is what the creators obviously counted on for the excellent finish.
Younger Season 7 Ending Explained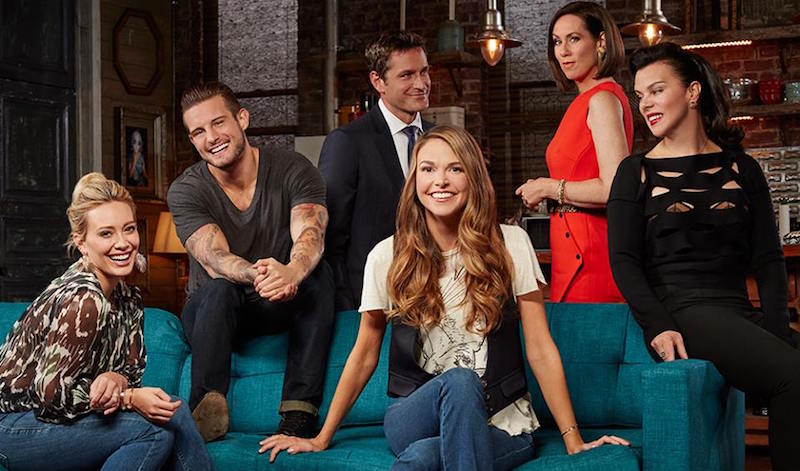 After seven seasons of love triangle, and a passionate proposal, Liza and Charles finally decide on their union's future. In fact, while Liza seemed to be reconciling with Josh, things ended up reverting back to the beginning. Charles and Liza realized towards the end of the series that they can't really make their love an endgame after all.
Charles admitted to testing Liza in the last episode when Kelsey's Inkubator was looking for new investors. It proved that she had a pattern of keeping secrets from him that was more problematic than we had initially imagined. That certainly made her feel bad, and their relationship ended. But don't worry, the story has a nice ending with them parting on good terms. Charles was admitted after she covertly submitted his Henry Cane work to the esteemed Yaddo authors community.
There is still a lot of chemistry between Josh and Liza. In the concluding scenes, Liza runs into Josh, her other great love, when she is in the pub. Liza recounted their initial talk, adding that she was unaware he was present. Josh has a flourishing business and a child with Claire, and they have perfected co-parenting. In addition, he recently acquired his entire building from his landlord.
After Reese Witherspoon's Hello Sunshine invested in her million-dollar invention, Inkubator, everyone's favorite millennial was finally able to leave Empirical and start her own business. This indicated that Kelsey's career was changing without her work bestie Liza as she closed the series with plans to relocate to Los Angeles.
Maggie and Lauren also found new romances and had happy endings elsewhere.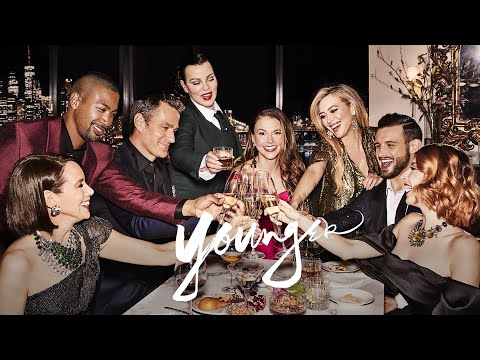 an American comedy-drama

TV Show

under the creation and production of Darren Star

based on Pamela Redmond Satran's 2005 book of the same name

premieres on TV Land on March 31, 2015

concludes on June 10, 2021
Younger TV Series centers on 40-year-old Liza, a newly widowed mother. She wants to re-enter the workforce but discovers it's practically difficult for her age to start at the bottom. When she is persuaded that she appears younger than she is after having an accidental encounter with a 20-something man at a bar.
With a makeover from her best friend Maggie, Liza tries to pass herself off as 26. With newfound self-assurance, she accepts a position as the volatile Diana's assistant and teams up with Kelsey, a fellow 20-something coworker, to succeed in the vocation of her dreams.
Liza must now manage her fake life with her new friends, friend/coworker Kelsey, fashion publicist Lauren, and her actual life with best friend Maggie while working under the prickly Diana Trout. Liza's secret tragically changed after season two when Kelsey's fiancé,
Liza's love life is in upheaval as she tries to decide between her on-again, off-again lover Josh and her boss Charles, with whom she has an apparent connection. Thad was killed in an accident shortly after she revealed his lie.
Will there be a Younger season 8?
No, there are no plans for another season since the series has officially ended after the seventh season. The last season ended on June 10, 2021.
The plot arcs were so expertly wound up, leaving room for a potential sequel in a TV show or film. Kelsey is embarking on a new journey as a startup business owner in LA. Lauren's exciting voyage in a brand-new tri-couple is there. However, we anticipate that her mother's advice to settle down and have kids will haunt her and that the amusing circumstance won't stay long.
Younger season 8 is not currently in the works. Still, since the series finale left so many storylines unresolved and there is a need for more, it is better to leave all possibilities open. Thankfully, there was no sudden cancellation of the show. The creators chose to end it after the seventh season, giving its characters the conclusion they deserved.