Spencer and Olivia are still struggling to find their footing in the final season of All American when their lives place them on different sides of a war. The All American season 4 recap is below.
All American Season 4 Recap
Episode 1 - Survival of the Fittest
Coach Billy Baker (Taye Diggs) finds it difficult to forgive Spencer James (Daniel Ezra) for helping Jordan Baker (Michael Evans Behling), and Spencer tries to come to terms with what happened with Coop following the Beverly and Crenshaw State Championship events.
Episode 2 - I Ain't Goin' Out Like That
The gang celebrates a birthday, but not everyone is thrilled about it. Asher (Cody Christian) is attempting to come to grips with his football career; and Jordan's hidden emotions erupt, straining his relationship with Billy. 
Spencer decided to spend time with the people that matter most to him in his life rather than having to make yet another difficult choice. Olivia (Samantha Logan) strives to strike a balance between her need for closeness and the vow she made to be sober. Jordan asks Billy for assistance since he is concerned about his potential for recruitment. Asher muses over his next course of action and receives motivation from an unexpected source. Grace James (Karimah Westbrook) chooses to confront Coach Baker since she is tired of his actions.
Episode 4 - Bird in the Hand
Spencer has his sights set on the All-American game and his future in the NFL now that South Crenshaw High has been salvaged and the State Championship is in the rearview mirror. Our Beverly and South Crenshaw students will have to get through prom, two graduations, and the growing pains of leaving high school behind and stepping into adulthood before they can focus on college.
Episode 5 - Can It All Be So Simple
Billy assists Spencer in developing a backup plan after he learns some concerning information regarding his future. Patience (Chelsea Tavares) receives an unexpected offer from Layla, compels her to finally speak with Coop. Olivia is inspired by Nurse Joy to think about stepping into a new position in NA. In the meantime, JJ Parker (Hunter Clowdus) receives unexpected assistance from Asher's unwelcome football advice.
Episode 6 - Show Me a Good Time
Everyone is anticipating Senior Skip Day, and Spencer arranges a romantic retreat for him and Olivia at the cabin. However, when the gang arrives, nothing happens as planned. Jordan and Simone Hicks (Geffri Maya Hightower) learn shocking information that suggests they may not be as ready for their new life as they had imagined. Patience and Coop are having trouble discussing their relationship now that she has returned from her tour. Billy, Grace, Laura (Monet Mazur), and Principal Carter (Lamon Archey) join forces with an unlikely ally as they embark on an adventure to find artifacts in the South Crenshaw High school hallways.
Spencer is forced to correct a mistake made by his teammates just as the group is getting ready to celebrate prom. Engage her sponsor and get her to take her recovery seriously. Olivia finds it difficult. To assist Amina once more, Coop abandons prom preparation with Patience. Asher Adams spends his prom night a little differently than planned, and Layla receives some wise counsel from Jordan.
Episode 8 - Walk This Way
Spencer risks his future because he is determined to shield his comrades from unfair punishment. When Olivia and Layla doubt their post-graduation plans, they are surprised to find the solutions in the most unexpected places. Asher lashes out at those attempting to assist him because he is too proud to ask for assistance to pay for his ideal institution. Coop makes a terrible choice concerning Amina. Billy and Laura are dealing with the fallout from what happened to GW in the meantime.
Episode 9 - Got Your Money
While Jordan, Asher, and JJ are having a blast at JJ's rented summer beach house, Spencer is attempting to have fun. Still, he is conflicted by the sponsorship changes put in front of him. A significant step in Coop and Patience's relationship is taken. Still, it doesn't go as well as they had hoped, and Olivia offers to assist. Layla's father presents her with an emotional graduation gift she wasn't prepared for. Laura, at her wit's end, intervenes to help Billy.
Episode 10- 6 'n the Mornin'
Spencer tries to adjust to more than just his grueling workout program as the summer concludes and their collegiate football careers begin. Although Olivia is thrilled about her new position, it isn't what she had in mind. Patience asks Layla to work with Coop to encourage her, but their plan doesn't work out as they had hoped. Asher stumbles across a familiar face from his past and discovers the truth. Grace, in the meantime, joins the search committee for a new principal and has a candidate in mind.
Spencer must work out how to maintain a healthy balance in his head before it costs him his football season after finally having his football schedule under control. Billy is adjusting to his new position until he receives motivation from an unexpected source to pursue the position long-term. When Olivia's sponsor goes missing, Olivia and Jordan set out on a search mission to find her. Asher is introduced to his coach by JJ in the hopes that he might obtain a student position with the squad. Still, it proves to be more challenging than anticipated. In the meantime, Layla is under pressure to improve her performance in the music industry.
Episode 12 - Babies and Fools
Spencer and Olivia were anticipating a good day together because of the stress of school. Still, they soon discovered that they were in the middle of everyone's lives at home. Coop, Patience, and Preach are concerned after learning new facts about the ongoing inquiry from Laura. Billy and Grace disagree on who would be the ideal candidate for the position, and neither is willing to concede. She immediately thinks the worst when Layla's father informs her that he is leaving his stressful job at the label.
Spencer is excited to play in his first collegiate game after spending weeks working hard in practice and with the first game drawing near. Jordan develops a relationship with several of the seniors while searching for his position on the team. After revealing their separate relationships, Asher and Layla decide they must resolve the issue. Finally speaking their truths, Cooper and Patience find themselves in uncharted waters. As she steadily tries to climb the ladder at the paper, Olivia discovers a valuable lesson.
Spencer keeps trying to show his worth during practices, but it seems to be ignored. When a fellow GAU athlete offers to assist him in coming up with an alternative strategy to go back on the field, Spencer gives it some thought. When Coop starts a new job in a nursing home, an older woman offers her some wise counsel. JJ hires a tutor who helps him write a term paper that forces him to address a vulnerable period in his history with Asher's assistance. Although Olivia is unhappy with her housing circumstances, she also finds some ideas for her upcoming essay. In the meantime, Laura establishes a criminal defense legal firm in the neighborhood, but she has trouble getting started.
Episode 15 - C.R.E.A.M (Cash Rules Everything Around Me)
Spencer's aspirations for his colleagues keep expanding once he witnesses some signing big NIL contracts. Jordan's new friendship with some of his colleagues turns out to be trickier than he anticipated. Olivia perseveres and follows her instincts, which gives her a fresh viewpoint for her NIL essay. An outsider offers Asher and the crew a fresh perspective on their interpersonal relationships. While defending someone at her new job, Coop makes snap judgments.
With pressure mounting on Spencer, he must identify his NIL brand, but he soon learns he isn't the only one having trouble figuring out who they are. Jordan's situation is exacerbated by Olivia's tale and possibly by hers. When Patience's new album is released, things between her and Coop become awkward. Billy finds it difficult to maintain balance in his life. Layla (Greta Onieogou) and Jordan are imprisoned in Layla's recording studio, forcing them to confront their past problems and putting their friendship to the test.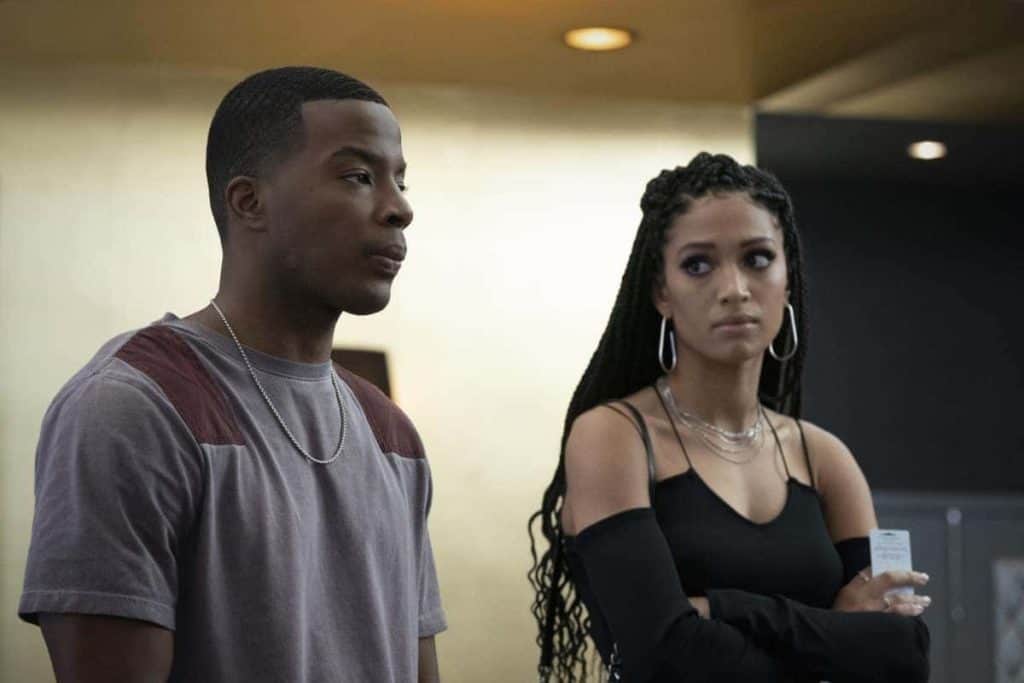 After spending quality time together doesn't go as planned, straining their relationship, Spencer and Olivia are forced to admit how much they have changed. Jordan gives Layla the courage to obtain the closure she needs as they travel to San Diego. Asher seeks Billy's counsel after being presented with a significant opportunity that could harm his connections. Coop and Patience decide how to handle their new circumstance in the meantime. 
Episode 18 - Came Back for You
Spencer is prepared to advance in his NIL adventure, but anything might go wrong before it even has a chance to begin. Olivia becomes engrossed in her tale but soon realizes it could cost her everything. Jordan receives a surprise that interferes with his intentions to see Layla. Billy is concerned about his career and gets wise counsel that inspires him to devise a new strategy. Coop and Laura, meantime, come to the unexpected conclusion that they could aid one another.
Episode 19 - Murder Was the Case
JJ organizes a party for the group as the animosity between Spencer and Asher reaches an all-time high. Olivia ignores her gut feeling that a story may irritate her relationship with Spencer. Jordan is making unusual decisions to mask his emotions, which his pals observe. As she succeeds in her new position, Coop reveals a new side of herself to Patience. Grace joins Billy as he works all night to safeguard the school from the Halloween vandal while also giving him some of her own news.
Episode 20 - Season Finale - Champagne Glasses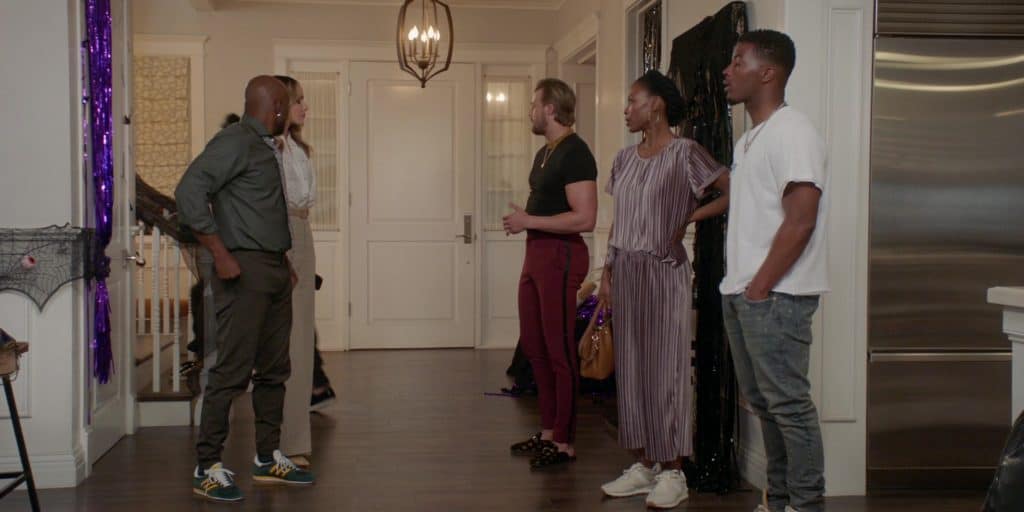 At All American season 4 episode finale, Spencer does his best to put the intense Halloween party finale behind him and concentrate solely on the crucial Homecoming game. Billy and Olivia, much to Laura's dismay, decide to go on a mission to do what they believe to be correct, which causes them to learn more than they had anticipated. Jordan expresses his desires but is greeted with opposition, and Layla receives an unexpected bombshell at work. Asher discovers the power of adjustments as Coop experiences an emotional turning point. Grace, meanwhile, gets a life-altering offer that she might not be able to reject.
an American sports drama TV show
created by April Blair 
premiered on The CW on October 10, 2018
Spencer Paysinger's professional career in American football served as an inspiration