At Animal Kingdom season 5, the biggest robbery occurred when the Codys went in search of a shipping container containing $1,000,000 in cash.
Animal Kingdom Season 5 Recap
Smurf (Ellen Barkin) isnliving a transient lifestyle in the early 1980s and utilizing Pope (Shawn Hatosy)  and Julia as pickpockets and shoplifters. The flashbacks also show Julia (Scarlett Abinante) doubting Smurf's motivations and Pope's earlier problems with violence and strange conduct. Deran (Jake Weary) and Craig (Ben Robson) receive copies of Smurf's will from J in the present, and they discover they are left with nothing. When the Codys find out that a group of doomsday preppers, Jed's (Joseph Morgan) sons, have tracked the truck to Oceanside, they start to round up their resources.
After a heated standoff, it is decided that the gold should be given back to end Smurf's grudge. The preppers storm the house, but the agreement is broken; all but one, Mike, are slain by the Codys. Pope makes Mike (Jake Weary) dig a hole in the hills while debating whether or not to put him to death. Pope rejects doing what the Smurf would want and chooses to let Mike go.
Pamela (Charlayne Woodard) counsels Smurf to stop being careless and make serious plans for the future in flashback scenes. Pam intervenes in a violent argument between Smurf and a drug dealer at a party to defuse the situation. The Codys learn that Pamela will inherit Smurf's real estate, including their house, in six months from the present. J (Finn Cole) persuades Frankie (Dichen Lachman) to grant him access to a fence in exchange for a 5 percent commission on each sale to save the family business.
After learning that Angela (Emily Deschanel) hasn't checked in with her parole officer in many weeks, Pope loses his cool and makes a last-ditch effort to scatter Smurf's ashes by himself. Deran gets angry and burns their clothes and pictures after reflecting on his regret at not leaving the nation with Adrian (Spencer Treat Clark). The DEA handler for Adrian warns that he will pursue the Codys as a result since he thinks Deran killed Adrian. Pete approaches J and gives him a job lead: the site of a crashed cargo plane carrying narcotics and cash. Deran and Craig accept the flying assignment J offers them under the condition that Pope be included.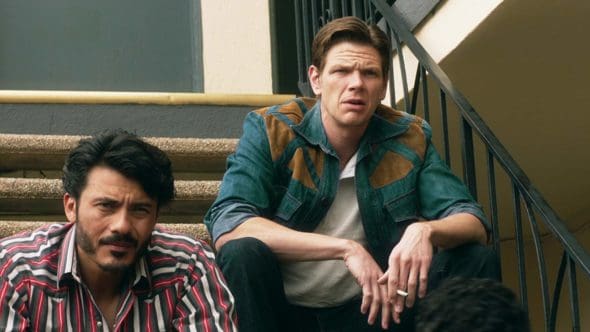 Smurf convinces Manny (Rigo Sanchez) and Jake (Jake Weary) to help her rob the heroin dealer Pam had introduced her to in the early 1980s when they reunite for the first time following Colin's (Grant Harvey) passing. With nowhere else to go after Pam's enraged ejection of Smurf, the latter travels to Oceanside. Deran is currently associated with a couple and is acting aggressively toward them, just as he did with Adrian. Craig tries to persuade Renn (Christina Ochoa) to cease operating a drug business out of their home.
Pope's confusion continues to alarm those around him. When no cash is found, the plane operation doesn't go as planned, and the Codys have to run with a lot of cocaine while dodging armed assailants. After realizing that J had already struck a deal with Pete (Reynaldo Gallegos) to transport the drugs and had established his own enterprises using money taken from Smurf, Deran and Craig storm out of the house.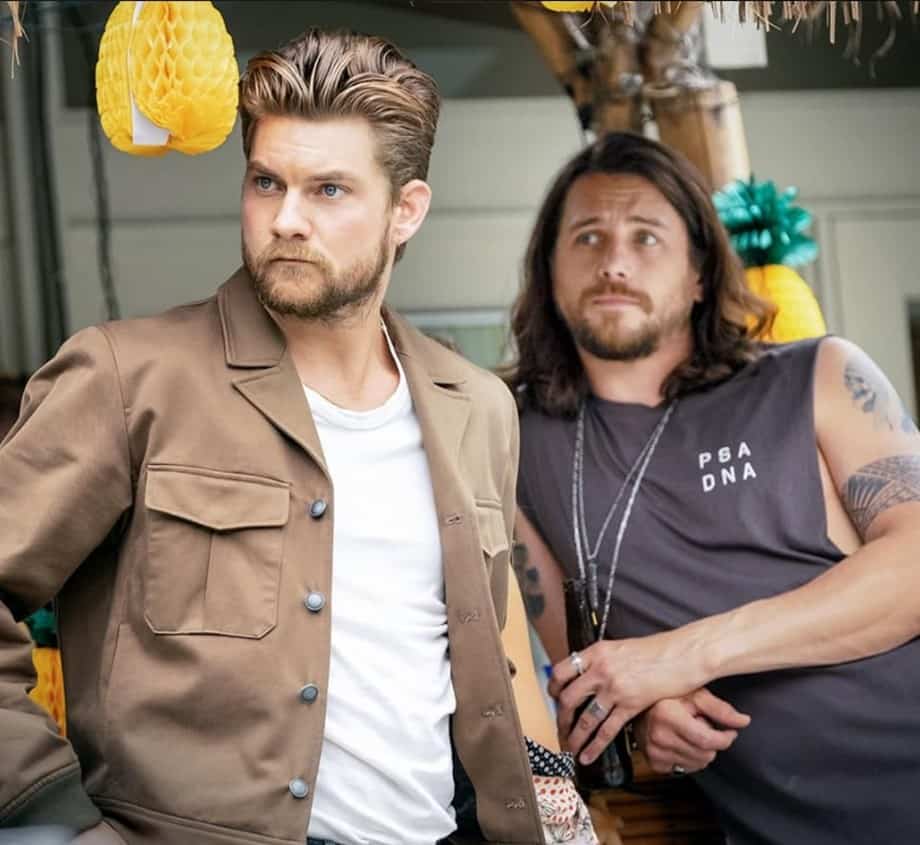 Following the plane job, there is a rift between the Codys; Deran tries to take J's place as family head by asking that the narcotics be hidden outside the house and have full access to J's enterprises and assets. Craig challenges Frankie about her stake in potential future employment and begs her to quit working with J. Pope is discovered walking in a fugue condition; he is taken into custody and hospitalized.
In the early 1980s, Smurf is now residing in an Oceanside trailer park with Jake, Manny, Julia (Scarlett Abinante), and Pope. Following a successful smash-and-grab of an ATM with the aid of local contacts, the group decides to remain in the area and look for more chances. Deran visits Pam's home and gets little explanation about the significance of her relationship with Smurf. However, Pam hints at an opportunity for future work in exchange for some of the estate. Currently, J decides to sell the narcotics at a loss rather than hide them at his bowling alley.
Episode 5 - Family Business
After learning that Angela was murdered at a nearby drug den a few days earlier, Pope loses it. He tracks down the suspected addict and brutally beats him under the Oceanside Pier. Phoenix (JaCoreyon King), Pam's son, reveals that the task is intended to retrieve evidence of his involvement in an accidental death that is being used to blackmail both Pam and himself. The Codys are given an ultimatum, accept the job or move out by the end of the week after J threatens to contest Smurf's will in court. Pam invites her family to a gathering of the Codys at their residence, where she provides them erroneous information about a job she needs.
Early in the 1980s, Smurf pulls off a cunning plan to hire an Oceanside police officer so she can utilize him for future jobs. Craig follows Frankie to her appointment with the fence to sell some of Smurf's jewels in the present after learning that she has lost business contacts and accrued debt since they last interacted. Deran and J investigate the task of removing a safe from a skateboard company's busy 24-hour office. At first, they are hesitant, but after Phoenix agrees to assist, they accept it.
Episode 6 - Home Sweet Home
Pope travels erratically through the mountains during the Codys advance with the safe job. After nearly killing himself while driving, he ends up at a wayside commune where he meets Cassandra, a mystery lady who persuades him to consume a drug-laced beverage. Until Jake is brutally beaten in front of Pope & Julia by a man named Max Cross (Jamie McShane). Things appeared to be going well for Smurf and the crew in the early 1980s. Smurf later meets with Max Cross and reluctantly agrees to pay him 30 percent of the take on future jobs in exchange for him staying away from the family.
Renn, who was brought in to serve as a distraction, is forced to stab someone to escape after her secret is discovered, while J & Deran narrowly escape out a window with the safe. Presently, the secure job goes horribly wrong. None of the information Phoenix provided turned out to be accurate. After they are discovered, Deran vehemently refuses to quit his work.
Early in the 1980s, Pope and Julia are left at home alone as Smurf gives Max his pay from a previous job and begins dating young Billy (Denis Leary). When Smurf returns, Pam is waiting for them and promises that despite their differences, she will always be there for Smurf when she needs her.
Craig throws a wild party at the house to celebrate its return, throwing all Deran's possessions in the pool and then jumping off the pier. Deran deals with his struggling bar and learns that the decline is due to rumors surrounding Adrian's extended absence. Most people think that the Codys had him murdered. When J meets with Pete to collect the payment for the narcotics from the plane job, he learns that the exact DEA agent handling Adrian had previously approached him. Pete informs J that the agent was only interested in Deran and that the drugs had been destroyed.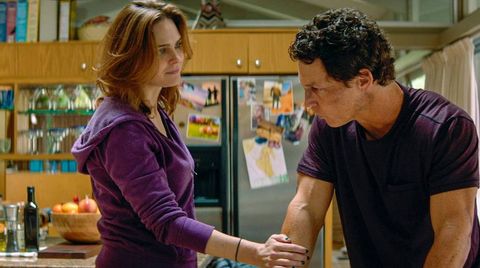 To win Cassandra's (Shakira Barrera) forgiveness, Pope takes extreme measures, including snatching her son and giving him back to her while abandoning her ex-husband in the desert. J meets with Lark (Chelsea Tavares) once more and inquires about the possibility of selling off some of Smurf's estate if the Codys decide to go their separate ways. Craig, who is in desperate need of cash after learning from J that none of the Codys will profit from the plane job, goes on a coke binge and robs multiple liquor stores.
After pulling off a successful heist on a jewelry store in the early 1980s, Smurf and Pam's friendship becomes notably stronger. Deran confronts Pete in the present about the narcotics he dumped. He tells him he will no longer do business with the Codys and threatens to kill them if they ever come up at his place of business again. At the house, Craig, Deran, and J argue over who is to blame for their predicament. J accuses Deran of lacking the strength to kill Adrian when ordered, which sparks a fight that leaves all three severely bruised. 
The Codys attend a local skate competition to unwind after their altercation. There, Deran runs into the proprietor of a new bar that has been hurting his business. Craig argues with Renn over their son's continued business dealings. J asks Lark for a recommendation for an attorney to help them streamline the money laundering scheme that Smurf set up with their properties. Early in the 1980s, shark Pete Trujillo Sr. (Rey Gallegos) and the younger Pete, Smurf, form a partnership after paying off his loan. Manny skips work after getting knocked up for increasing gambling debts.
While Deran learns that Adrian's sister has been sending him money and counsels her to stop before everyone is brought down. Pope settles back into the house by clearing his room of anything that makes him think of the Smurf. J's new contact in the Oceanside police gives him access to files regarding the Codys. After Renn leaves, Craig concentrates on assisting Deran with the bar. He convinces a nearby food vendor to come to Deran's establishment rather than his own. The owner of the competing bar confronts the Codys and eventually loses a battle with Craig and Deran.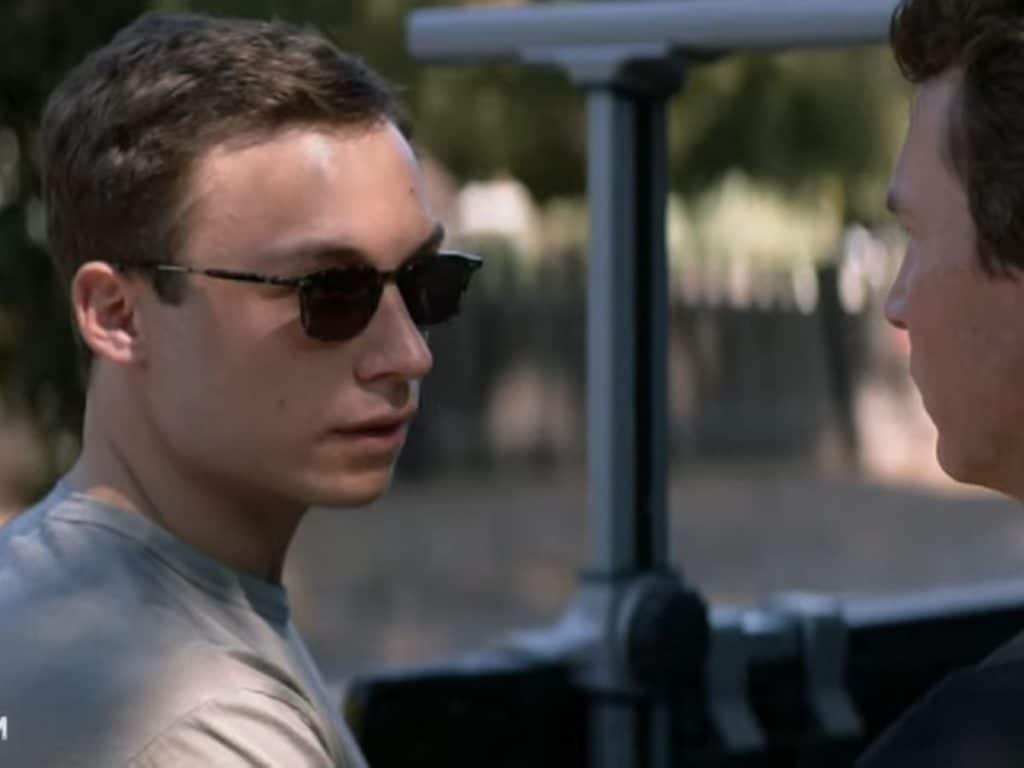 In the early 1980s, Max Cross confronts Pope & Julia and threatens to take them away if she doesn't pay what's owed. When Smurf learns of this, he assures them that he won't bother them again. Max Cross had previously refused to kick up the proceeds from a successful hijacking of a truckload of VCRs that had occurred outside his territory.
Pope goes up to Pete's shop and, while Pete is not present, threatens his crew should they pursue the Cody family. Pope is now trying to get rid of the truck he used to abduct Cassandra's son. He is unable after realizing Pete has barred anybody from engaging with the family. J's liaison with the Oceanside police, Officer Chadwick, arranges a meeting with the Codys to discuss possibilities for dealing with the DEA. In the middle of a tirade in which he threatens to destroy the family using every means possible, Livingood is shot dead by Chadwick. The latter assures the shocked Codys that the killing will not be linked to them but that he expects to be well paid for his services in the future. They meet at Deran's bar, where they are startled to see Livingood arrive with the officer.
Episode 11 - Trust the Process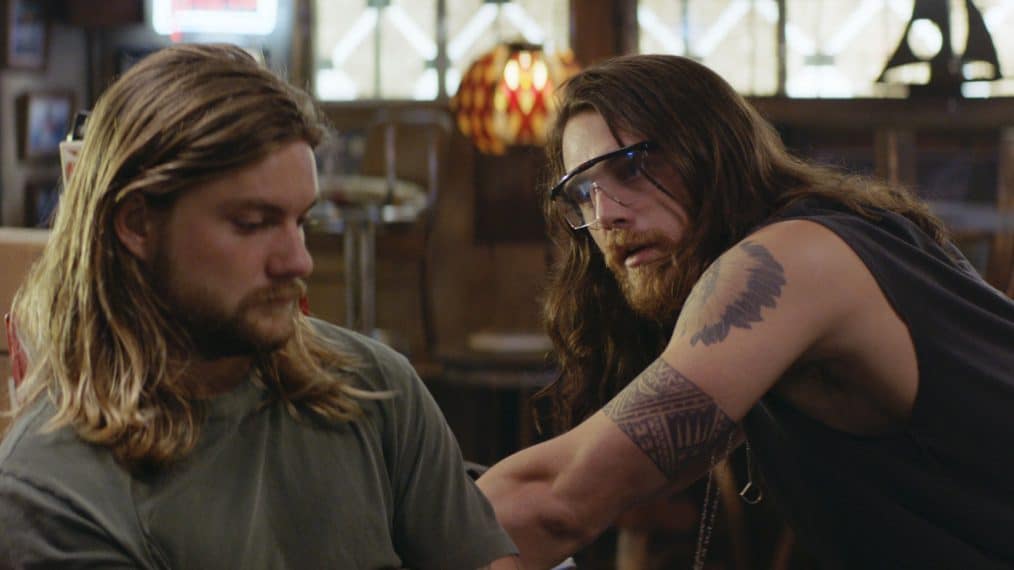 Pope saves her by stabbing Max in the leg and then observes her shoot Max with his own revolver in the early 1980s when Smurf's attempt to use a local contact to lure Max into a trap fails. Deran and Craig follow Frankie to her meeting with a higher-level hawala, a longshoreman working out of a union hall in the present.
Using a GPS embedded in the bills, Frankie tracked the money to where it was stored. The Codys follow the tracker and discover it has entered a massive port where security will be tight. Pope and Craig make remarks about how impossible the job is given the location. Still, Deran says there is a strong chance they will succeed with careful planning.
Early in the 1980s, the group chooses to break into Max's bar's safe and escape with the money, weapons, and a sizable list of his underworld contacts. Smurf intends to use it to expand her own network, much to Jake and Manny's dismay.
The FBI agents at the bar ask Deran about his association with Livingood. Still, they don't seem to suspect his involvement. Pope confronts the mechanic, who refuses to help him get rid of his truck, and discovers that Pete is moving the coke from the plane job. J and Pope meet with Chadwick and decide to cut ties after calling his bluff when he threatens to use Livingood's (David DeSantos) murder against them. When they go home, Pope tells J about Pete's condition and commends him for how he has stepped up since Smurf's death.
Early in the 1980s, Smurf announces her pregnancy and starts making preparations to move into what will one day be the Cody family home. The Codys loot the port in the present. Still, they are caught and have to flee from both the victim and the police they rob. Despite this, the heist is successful. Frankie departs the nation after receiving her share of the proceeds. Renn, who is still ignoring Craig and staying with her cousins, tries to send a friend to recover her and Nick's belongings but is rejected by Craig.
Pope approaches Pete with J and removes one of his eyes as a punishment for his conduct after becoming furious at Pete's falsehoods about the cocaine. He threatens to do worse if he doesn't give them their cut within a week. J and Deran are now acting as the family's leaders at a family dinner. They lay out their plan to sell off Smurf's apartment buildings and purchase several companies to launder their money, including J's bowling alley. To everyone's surprise, Deran also decides to start laundering money through his bar, which had previously been just his legal side business. The police find Catherine's body buried at a brand-new housing complex as they are having fun.
Animal Kingdom Quick Facts
an American drama television series

developed by Jonathan Lisco

based on the 2010 Australian film of the same name 

David Michôd serves as the series' executive producer

debuted on TNT on June 14, 2016