We could soon hear wedding bells ringing for this two, as their paper rings will change into real wedding bands.
Taylor Swift has apparently been engaged to Joe Alwyn, her longtime lover for a few months now but the Grammy-award winning singer only wore the engagement ring "behind close doors."
Given that they have no immediate intentions to inform the public of the wonderful news, it is actually a decent thing to do. They still, however, were unable to conceal their joy as they informed their family and friends of the entire situation.
The now-engaged couple are reportedly "very happy and very, very in love," according to a source close to Joe who spoke to The Sun.
"They've actually been engaged for a few months but have only told their inner-inner circle — basically immediate family, and trusted, very old friends. Everyone has been sworn to secrecy, too."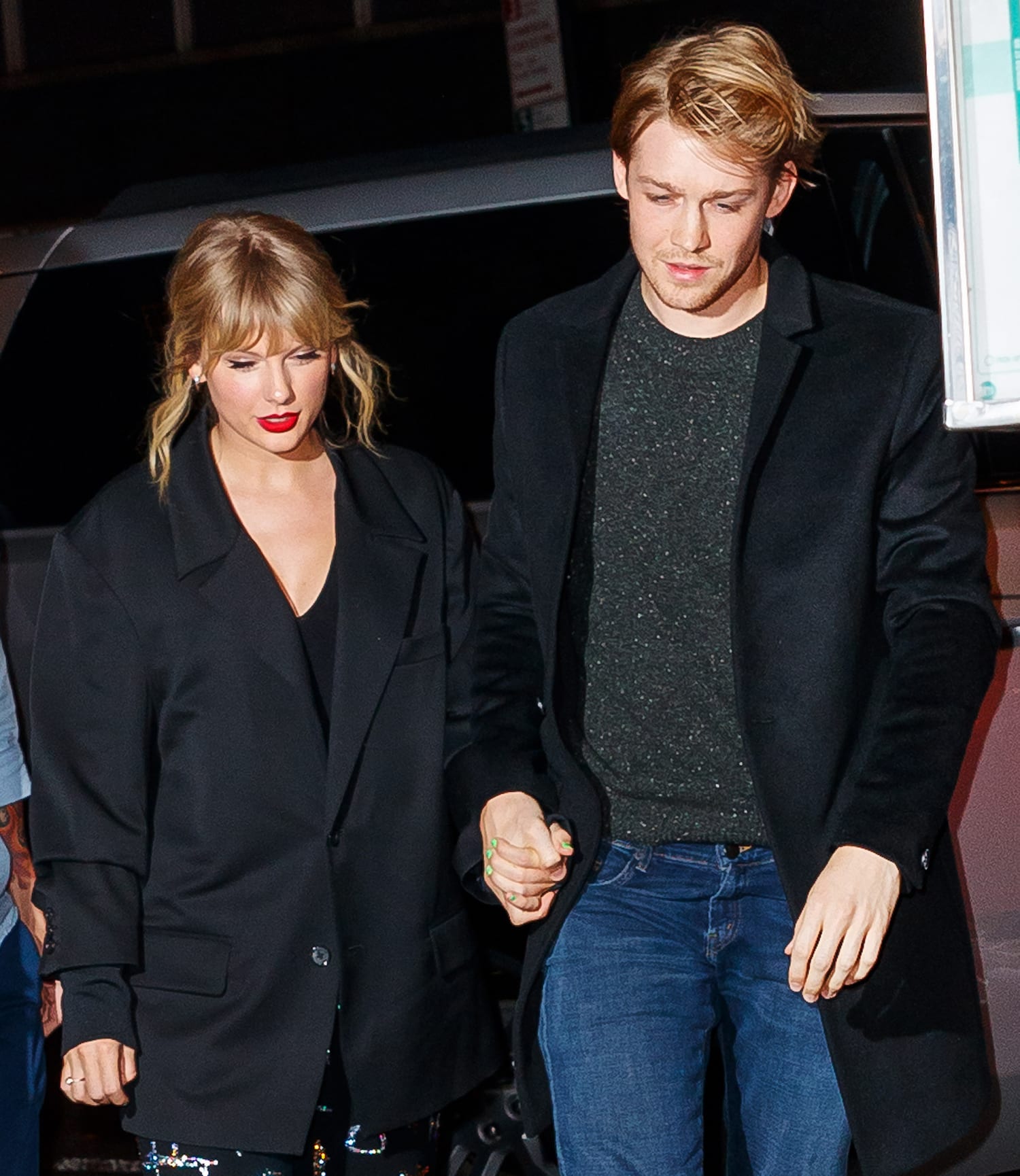 "Taylor has a beautiful ring but she only wears it when she's at home — ie behind closed doors. Again, only a handful of people know details about the wedding and Taylor hasn't even told some of her team about the engagement," the source added.
Additionally, the insider stated that there would absolutely not be any Vogue, Rolling Stone, or Hello! magazines present if and when they do exchange vows. Like them, it'll be "simple and elegant."
Following her breakup with Tom Hiddleston in September 2016, Taylor and Joe became associated for the first time in 2017. Since then, the couple has kept their romance private.
Joe has previously collaborated with his now-fiancée as William Bowery; among his notable accomplishments include co-writing two songs for her Folklore album and contributing to three tracks on its follow-up, Evermore.
As of this writing, no exact wedding information is available, and it is unclear whether the pair will formally announce their rumored engagement. Also, Taylor's representative refuses to respond to inquiries about the news.
Reactions to Is It True That Taylor Swift Got Engaged Secretly To Boyfriend Joe Alwyn?
here before the fandom hears that taylor swift is engaged to joe alwyn

— Kate Shaw (@acutetroll20) June 30, 2022
i cant believe i'm founding out that taylor swift is engaged via my dad

— marissa (@maweeessa) July 1, 2022
I started playing Taylor Swift and my mom decided to casually ask, "did you know she's engaged?" WTF MOM

— Izabel (@IzabelLoves1D) July 1, 2022