It was revealed in the previous season of Ozark that the hit was ordered by Omar's sister Camila in retaliation for what she believed to be Omar's murder of her son. By acquiring ownership of the Missouri Bell, Ruth is able to clear her name and pull the rug out from under Marty and Wendy. Below is the season summary.
Episode 1 - The Beginning of the End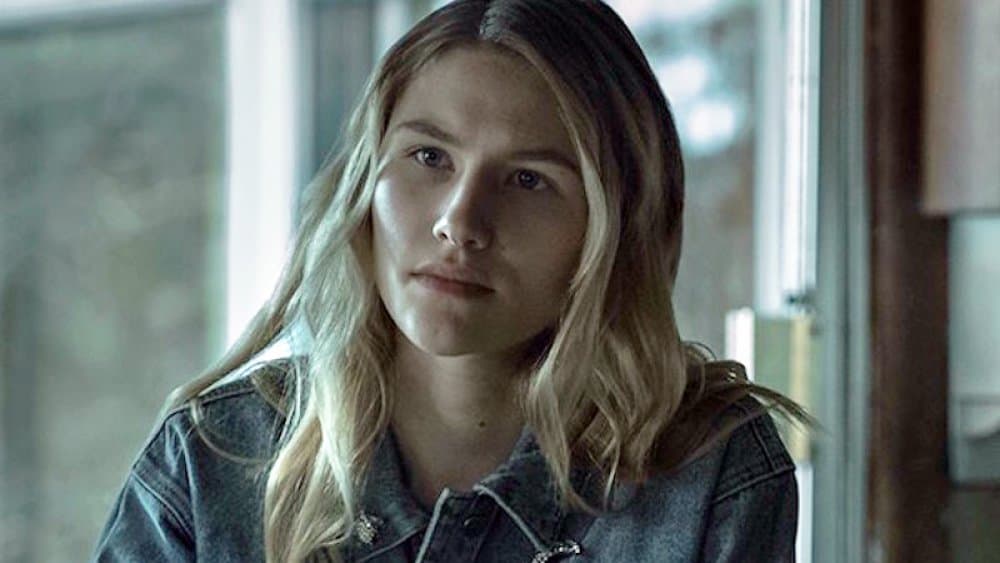 Charlotte (Sofia Hublitz) confides in Jonah (Skylar Gaertner) her concern for her younger brother throughout their conversation. He fabricates his whereabouts the previous evening and asserts that their mother's murder of Ben is equivalent to Charlotte killing him. If she can envision killing them both, he wonders. Wendy (Laura Linney) informs Javi (Alfonso Herrera) that they should be cautious around Darlene (Lisa Emery) because she is in charge of the local sheriff; nevertheless, Wendy should not have divulged that information.
At the Lazy-O Motel's swimming pool, Jonah runs into Ruth (Julia Garner), Wyatt, (Charlie Tahan) and Three (Carson Holmes). He confirms his decision to help her with money laundering. Helen's (Janet McTeer) home is being visited by Sheriff Nix (Robert C. Treveiler), who is investigating. Javi welcomes him before shockingly killing the sheriff with a gun. In the sheriff's vehicle, he drives the deceased sheriff back to the Byrde (Sofia Hublitz) home. He requests that they use their crematorium to dispose of the body.
Episode 2 - Let the Great World Spin
Ruth chooses a glass goat that is intended to be a cookie jar while she is in an ornament store. She fills them with Ben's (Tom Pelphrey) ashes as she tears in private. This is a terrible reminder of Ruth's deep affection for this man. Wendy confronts Jonah after becoming enraged at her for handing Ruth Ben's ashes. Ruth threatens Wendy with a shotgun while insults are exchanged.
When Marty (Jason Bateman) sees Agent Maya Miller (Jessica Frances Dukes), he brings up Omar's (Felix Solis) bold proposal. Naturally, Maya downplays the likelihood that Omar will face no legal repercussions and have complete freedom of movement. Still, Marty believes that she should meet him. Marty acts as the go-between and persuades the parties to schedule a meeting. Marty consistently appears to come out on top.
Sheriff Guerrero (CC Castillo) is the new sheriff in town after Sheriff Nix's passing. She presses PI Mel (Adam Rothenberg) on Nix's disappearance. Darlene then introduces herself to the sheriff and tries to build a connection with him as she did with Nix. Guerrero, unfortunately for Darlene, is difficult to bribe and does not fall for it. Darlene is concerned about her supply chain as a result.
Episode 3 - City on the Make
As has frequently happened in this series, Marty displays his bravery. He calls Omar behind Javi's back and orders him to cancel the gun shipment Javi had planned because Maya will be looking for it in this developing deal. He even provides Omar Maya's phone number in the hopes that she will join his cause. Maya receives a call from Omar and is given a location; working with the FBI, she conducts an operation and discovers a shipment of guns. Marty's play is fantastic, but it's hazardous. 
Wendy, Charlotte, and Marty dine with Javi at a posh restaurant while the weapons shipment is located. Javi is flirting with Charlotte during lunch and demonstrates how to eat oysters. Wendy and Marty are uncomfortable as they watch. After that, Javi receives a call regarding the cargo that the FBI has halted during dinner. Still, he maintains his composure, sits at the table, and usually acts. He proposes a business-related toast. It must be frustrating for the Byrde family to read such a complicated character.
Javi informs Marty that he believes the FBI is being tipped off by a mole. He no longer trusts Maya Millar because he has evidence that she attended the weapons shipment raid. The agreement between the Byrde Foundation and Shaw Medical Solutions is in jeopardy when he refuses to make more deliveries until he finds the mole. Omar informs Wendy that it would be too dangerous for him to help Javi.
Second, Marty consoles Ruth, and the two share a beer. She accepts Marty's offer of a paycheck to leave the Ozarks. She is surprised by this offer and hesitant to take it because Marty's schemes haven't always been successful for her. Ruth asks Marty while sipping her drink why Wendy lied about Ben, but he doesn't know either. Both protagonists have beers as the fourth episode comes to a tranquil conclusion while gazing over Ben's urn. The stillness before the storm is how it feels.
Wendy handles political matters while Marty battles with drug addiction. She sees the senator once again to discuss the FBI file. The senator says that a clever piece of software was created by his grandson and that a whistleblower who is no longer speaking formerly existed. The senator thanks Wendy for getting the paperwork and clearing the air around his family before leaving. Wendy discovers that this technology can sway election results. But the deal is finalized. The senator is on her team.
Mel will be there to greet Ruth when she gets home. He resembles a virus in this narrative. He enquires about Ben's location and alleged drug use. Ben did not have a drug issue, Ruth informs Mel. Ruth instructs Mel to go in a manner akin to herself.
Wendy steps outdoors as Darlene parks in front of the Byrde family house. She admits to Wendy that she knows Sheriff Nix and that her son has turned her in. Before announcing that they've been working with Ruth, Wendy mockingly refers to Darlene as a good soul. Darlene instructs Wendy to keep Charlotte away from Wyatt because she is alarmed by the fact that she can't control her own people.
When Wendy moves forward forcefully in a typical crime boss way, Darlene suffers an instant heart attack. As she begs Wendy to call an ambulance, Wendy sits callously and observes her pain. We can hear Wendy making a 911 call as the credits roll.
Episode 6 - Sangre Sobre Todo
Wendy makes her plan against her son Jonah stronger. As she approaches the motel, she persuades Sam to let her into her son's room. She looks at the computer but cannot get in; however, she locates some account numbers and snaps a picture of them. Ruth advises Jonah, who is distraught because his account has been flagged, to seek his father for assistance.
Marty goes there and aids in leaving no trace. Although Marty believes this is a warning sign that something is wrong, he assures Jonah that it has been addressed. Jonah is informed by Sam (Kevin L. Johnson) that Wendy arrived at the hotel earlier. He is aware that his mother reported his account, putting him in danger of arrest.
Darlene is crying when Wyatt confronts her, intending to leave her; she has discovered that Zeke will be receiving social services. Wyatt consoles her, which results in an intense kiss. Then Wyatt assists in burying Frank Sr. Ruth's power as a family member appears to have been ineffective.
When Jonah gets home, he claims that Wendy, his mother, planted a red flag in his account. Marty disagrees with Wendy over it since he is equally disappointed in her. They again disagree on parenting strategies, with Wendy insisting that it is a lesson. Wendy says she wants to keep this family together. Charlotte, shocked by what their mother did but still wants Jonah, to visit Chicago, packs his things as Jonah prepares to leave.
In the episode's final moments, Marty gets a call informing her that Omar will be delivered to the FBI in 12 hours. Charlotte then tells her parents that Jonah has left.
Javi is waiting in their home when Darlene and Wyatt return after getting married. Before they can answer appropriately, he shoots and kills the newlyweds after reminding them of his request for them to quit selling heroin.
Zeke is wailing furiously in his cot when Ruth arrives home. The music briefly stops so the audience can fully appreciate Ruth's astonishment when she discovers Wyatt and Darlene dead. Ruth departs the house in her car while crying. Calling Frank Jr., she charges him with killing Wyatt and Darlene. Frank Jr. claims he had nothing to do with their murders.
Ruth arrives at the Byrde family home, distraught, claiming that her cousin Wyatt and his new wife Darlene were killed. She wants information about who killed them while brandishing a shotgun. She accuses Marty of lying when he says he doesn't know. Jonah informs Wendy that Javi killed them while she is attempting to calm Ruth down.
Wendy informs Ruth that this situation poses a threat to her and their family and that since Javi works for the FBI. If he's to blame, she can't do anything about it. If he is to blame. Before leaving, Ruth erupts, tearing the situation apart with her emotional outburst. She warns them that they must murder her if they want to stop her from killing him.
Episode 8 - The Cousin of Death
Ruth chooses to surprise her friends by joining Marty, Wendy, and Clare Shaw (Katrina Lenk) at the dinner table. She insists they visit Clare's workplace and feels betrayed by Wendy's fabrication of Javi's whereabouts. If they don't go to her office, she says she'll shoot Clare in the head. Ruth instructs them to phone Javi once they arrive at the workplace. Marty warns Ruth that they endanger everyone's life, but Wendy points out that. Ruth doesn't seem to care. Marty begs her once more, saying that even though he knows her, his words no longer have the same impact on her. Her entire world has ended.
Ruth warns Clare that doing business with Marty and Wendy will bring about the world's end because they will make her feel cared for. Wendy is called soulless, while Marty is said to act concerned. Another round of praise for Julia Garner as she brilliantly recounts the suffering they have inflicted.
Ruth doesn't pause as Javi introduces himself as he enters Clare's workplace. She fires the gun many times, killing Javi. Ruth then turns her chilly gaze away from Marty and Wendy before leaving. The camera follows her as she leaves the building and walks into the parking lot. There is no light in her universe. Only the shadows. A hopeful young woman once was. She tears as she gets in her car. Javi's death won't make the anguish go away. The need to grieve still exists. Before leaving while driving and grooving to hip hop, she briefly recalls the serene calm of the Ozarks while firmly gripping her tear-stained face.
Episode 9 - Pick a God and Pray
Omar informs Wendy and Marty that he cannot conduct business while incarcerated. He wants to establish his authority right away. To meet Ruth, Clare Shaw travels to the Ozarks. She explains that they want her to carry out a deal with them since they have security footage showing Ruth killing Javi. Ruth, though, grabs a shotgun and disregards the video. Clare is uneasy and commands her henchman to put his rifle down. She claims she wants to work with Ruth on a lucrative transaction. After that, Clare calls Wendy to break their arrangement. Ruth appears to still have some life in her, though.
Marty tries to reassure Charlotte that he will be OK while in Mexico despite her pleas for him not to leave. How could Marty not know Omar Navarro wouldn't kill him? The driver questions. Wendy's deception over her original chat with Omar is revealed to Marty. Wendy is taking advantage of her husband by challenging him to a game. The power struggle is still ongoing.
Episode 10 - You're the Boss
Charlotte begs Marty not to go, but he attempts to reassure her that he will be OK in Mexico. The driver inquires about Marty and learns about Wendy's deceit regarding her initial conversation with Omar. When Wendy challenges her husband to a game, she takes advantage of him. The battle for dominance is still going on.
Marty appears fatigued as the episode closes, but he's determined to stay and see Arturo (Reinaldo Faberlle) put to death. The priest's mournful eyes are on him. Marty then observes Arturo get a headshot. Being the cartel's leader, at least momentarily, is challenging.
Episode 11 - Pound of Flesh and Still Kickin'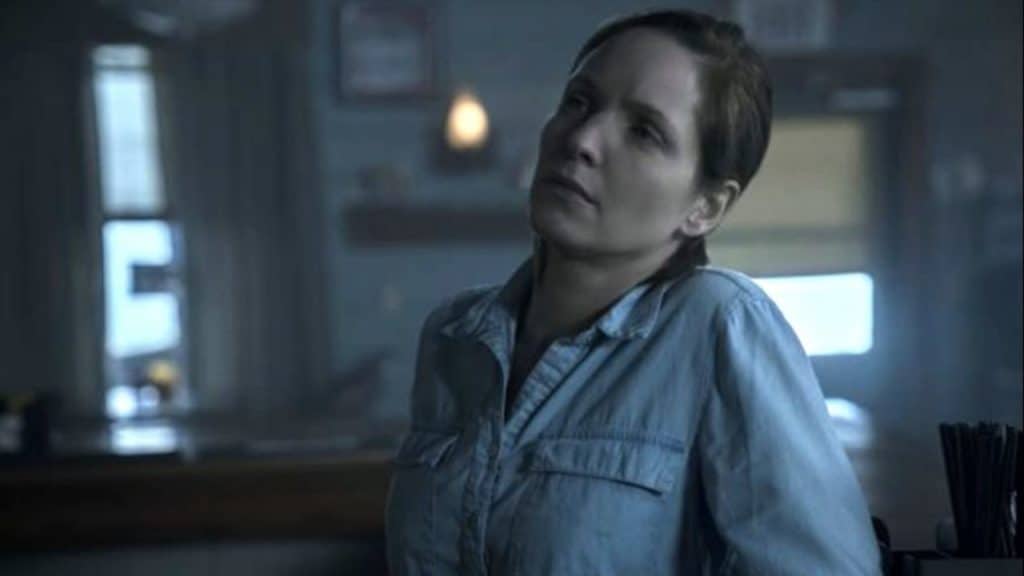 Finally, Camila (Verónica Falcón) and Omar have their encounter at the prison medical center. Omar is assured by her that Marty and Wendy can move mountains to bring him home. While he removes Marty from the SDN list, Wendy asks Omar if Camilla can take Marty's place at the cartel. Marty is close and is clearly unaware that Wendy will do this from the look on his face as he listens. Marty cannot object because Omar has already agreed. The cartel is now under Camilla's control.
Marty cranks up the music in the car when Wendy tells him she did this for him so he wouldn't have to go to Mexico again as they drive away. Marty is irate. Marty approaches the other driver by stepping out of the car after becoming enraged with him. As the situation becomes tenser, Marty warns the driver that he only needs to make one phone call to be killed. Following a brief exchange of blows, Marty hits the man repeatedly and mercilessly. Thankfully, a different man tugs Marty away.
Marty's wrath results from his perception that he is no longer in control of their powerful marriage and has been ousted by his wife. Or perhaps he secretly relished the cartel's power, and Camila's removal has exposed his genuine desire for it. He was the sole source of decision-making. Everyone paid attention to him for the first time in his life. He enjoyed respect. He underestimated how much losing that meant to him.
Episode 12 - Trouble the Water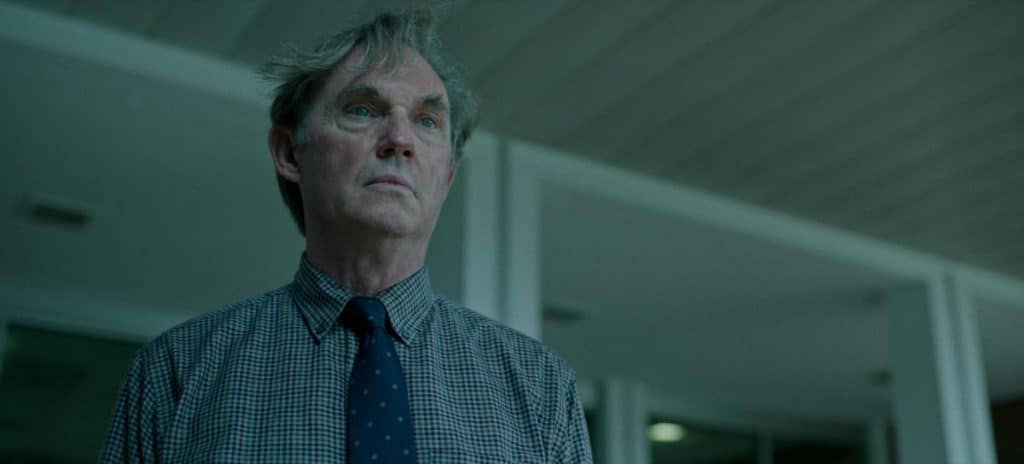 The judge in the family court is impatiently awaiting Mel Sattem. Since Mel is out of reach, Nathan (Richard Thomas) feels worried. Mel is leaving the motel in the meantime. Agent Maya warned him that she wouldn't want to see him again if he reinstated his role as a police officer. Nevertheless, he is to give in. It appears that Marty and Wendy were effective in manipulating the man's emotions. However, the judge is aware of the Byrde children's unstable living arrangements in court, including that one of them resides in a motel, which does not benefit their parents. She provides the kids the option of living anywhere they want.
Charlotte and Jonah inform their parents that they will be traveling with their grandfather. They complain that their mother rigs everything and that they are sick of her. Charlotte makes reference to Marty's statement that Wendy is in complete charge. Wendy begs her father, Nathan, not to take her kids away in a desperate and deranged manner. Wendy bends down and asks Nathan to tell her to stop. Nathan informs Wendy that he is protecting his grandkids and that they will never turn back to her when they realize who she is.
Ruth notices a vehicle pursuing her. After realizing it is Nelson, she goes to sheriff Ronnie's (Brad Carter) office in the pouring rain. She admits that the man imprisoned for Wyatt's murder was not responsible. She claims that Javi from the Navarro cartel committed the crime, and she then searched for and killed Javi in Chicago. She also informs him that Sheriff Nix was also murdered by Javi. She knows the absurd story and is confident that the sheriff will remain silent. She panics and calls Rachel (Jordana Spiro) as soon as she exits the sheriff's office after realizing the automobile following her has vanished.
Caller Rachel answers the phone. In the trailer, she is watching trash reality television. She is instructed by Ruth to get a rifle and dash into the woods. She had to climb up on the trailer because Nelson (Nelson Bonilla) was already moving toward it. Ruth instructs Rachel to murder him. When the car door opens, Rachel fires and Nelson falls to the ground. He's gone. When Ruth enters the trailer, they both turn to face the dead body lying in the drenching rain. Ruth seemed to be staying in her current life rather than moving forward.
Episode 14 - A Hard Way to Go
Marty believes it's impossible because it's a suicide, but Wendy starts to suffocate and considers ways to save Ruth. Ruth heads out early. Because of this, Wendy is worried she might lose Marty, but he assures her she won't. This may be too much, she worries. Wendy and Marty appear to have an unshakeable love despite the obstacles. The car of Omar Navarro stops. After killing the driver, the cop gives him instructions to board a plane. Omar is put to death since his chamber is empty. Omar has left.
Ruth finds a car parked outside as she gets home. She enters, but no one is present. Armed, Camila appears from the trees. Ruth is aware that Camila learned. Ruth expresses her regret to Camila. Ruth commands Camila to hold onto her gun. Ruth, as a result, passes out. Although it may offend sure fans, it was unavoidable. Ruth continues to be steadfast as she expected. She screamed at the shooter before she passed away. She wouldn't go down in vain.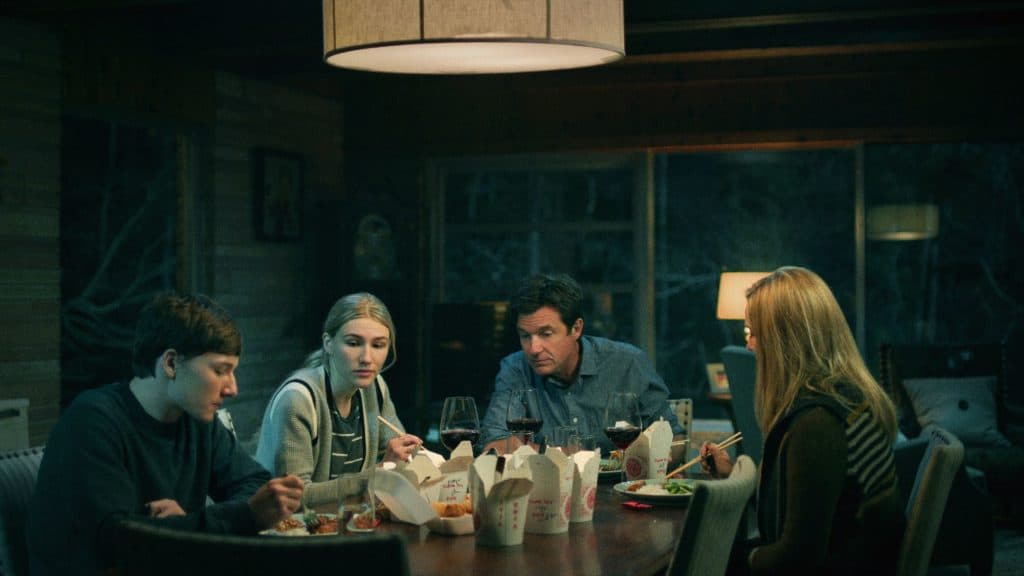 an American crime drama streaming television series

under the creation of Bill Dubuque and Mark Williams for

Netflix

under the production of MRC Television and Aggregate Films

premiered on July 21, 2017

earned 32 Primetime Emmy nominations total, two of which were for the Outstanding Drama Series. Bateman won in 2019 for Outstanding

Directing for a Drama Series, Garner won twice in a row in 2019 and 2020 for Outstanding Supporting Actress in a Drama Series.