Following news of a recent secret engagement, another hidden event has just occurred—a secret marriage.
Lindsay Lohan might have purposely slipped something out of her mouth as she referred to her partner, Bader Shammas, as husband, hinting that the two had already tied the knot.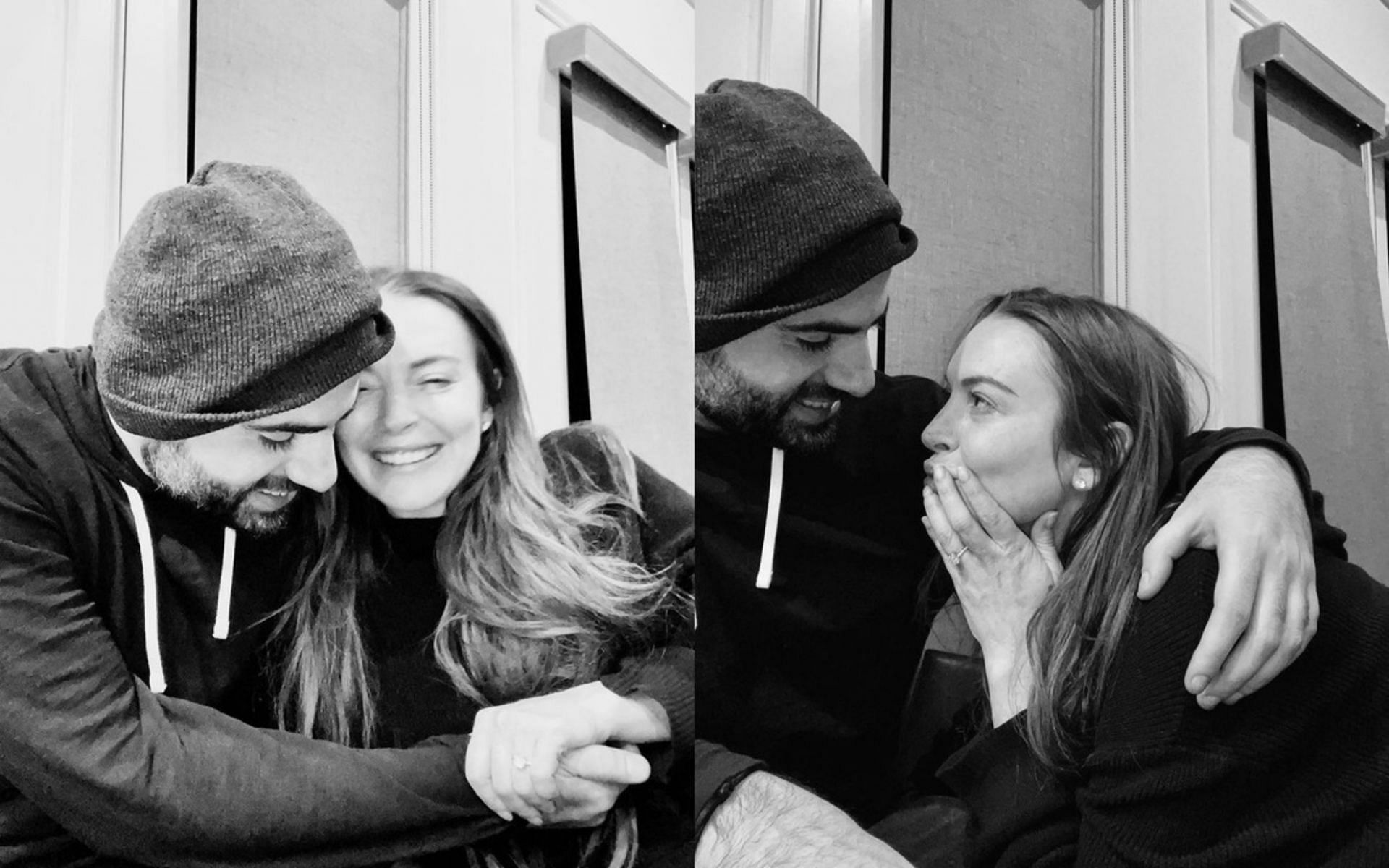 The actress, who celebrated her birthday on Saturday, shared a picture with the accompanying caption on Instagram on Friday: "🎂❤️🥰I am the luckiest woman in the world."
"You found me and knew that I wanted to find happiness and grace, all at the same time. I am stunned that you are my husband. My life and my everything. ❤️every woman should feel like this everyday 🙏💖"
Since the two haven't proclaimed their marriage or had a ceremony, whether public or private, the term "husband" has generated discussion on social media.
As we previously reported, Last November 2021, Lindsay also announced on Instagram that she had become engaged to Bader. In Dubai, where she has resided for the past seven years, Bader works as an assistant vice president for Credit Suisse.
They've been dating for two years and was first spotted out as a couple in early 2020. Additionally, the actress was once engaged to Egor Tarabasov until their split in 2016.
Her father and brother congratulated her on the engagement. At that moment, Dakota Lohan reposted his sister's Instagram Story with the caption, "I'm not crying, you're crying."
For his part, her father Michael Lohan stated, "Based on what's been released by Lindsay so far, all I'll say is that I'm so happy for her and Bader, and proud of all she's doing in life. Bader is a wonderful guy and a great influence on her life. God bless them."
Reactions to Lindsay Lohan And Bader Shammas: A Secret Marriage?
Lindsay Lohan says she and Bader Shammas are married but we are skeptical about it being Official at this time. What do you think? pic.twitter.com/XHG4C8hN0G

— Fans of Theresa Longo (@BarkJack_) July 3, 2022