In the fifth season of 911, computer systems, hospitals, and air traffic control towers are the targets of a series of ransomware assaults. Then, a severe city-wide blackout devastates Los Angeles. as Athena attends to a family crisis. Eddie experiences a health scare, Maddie's postpartum depression gets worse, and a new contact center employee is put in charge.
Angela Bassett as Athena Grant

Peter Krause as Bobby Nash

Jennifer Love Hewitt as Maddie Buckley

Oliver Stark as Evan Buckley

Aisha Hinds as Henrietta Wilson

Kenneth Choi as Howard Han

Ryan Guzman as Edmundo Diaz
All of Los Angeles' technology is taken over by hackers using ransomware. When a woman's GPS directs her into the ocean, she dials 118. Three employees get heart attacks simultaneously after an incident at an airport control center. Jeffery Hudson (Noah Bean), an accused member of Athena Grant Nash (Angela Bassett), is on trial but flees when the ransomware attack occurs.
As a result of a salesman mistaking Ana Flores (Gabrielle Walsh) for Christopher's (Gavin McHugh) mother, Eddie Diaz (Ryan Guzman) had a panic attack. Buck learns of Eddie's health concern, which worries him. Postpartum depression in Maddie (Jennifer Love Hewitt) gets worse. The attack resulted in a citywide blackout, which forced the 118 to assist a hospital with a staffing shortage. When she slits Detective Lou Ransone's (Sasha Roiz) neck, it becomes apparent that Hudson's lawyer is in love with him.
The 118 is called into action when the hospital's chopper crashes due to the blackout and animals from the LA zoo escape. Athena and Bobby Nash's (Peter Krause) home is made available to thirsty and hot neighbors by Michael Grant (Rockmond Dunbar) and Harry Grant (Marcanthonee Jon Reis) because the outage occurs during a significant heat wave. Henrietta "Hen" Wilson (Aisha Hinds) learns about Maddie's health via Chimney (Kenneth Choi).
When the batteries in a 12-year-old boy's ventilator run out, his neighbors come together with May Grant's (Corinne Massiah) assistance to restart it. Eddie starts to suspect that his interactions with Christopher's former instructor may cause his panic attacks, and he confides in Buck about this. Eddie is urged by Evan "Buck" Buckley (Oliver Stark) to follow his heart and end the relationship. After killing his lawyer, Jeffery Hudson makes another break for it and kidnaps Harry as payback for Athena.
Episode 3 - Desperate Measures
Michael and Athena look everywhere for Harry. In the meantime, the 118 is called to an unintentional gunshot in a neighborhood where residents despise first responders. Hudson is also there, hiding. With assistance from the 118, Athena goes undercover to hunt for him. Before their identities may be discovered, the hackers go offline at the end of the blackout. Ana and Eddie have an honest conversation about their relationship. Maddie visits the fire station with the infant. As the show closes, she leaves Chimney a video message outlining her personal issues.
Episode 4 - Home and Away
When a truck strikes a high school homecoming procession, the 118 enters the scene. Two cheerleader victims—one dead and the other hurt—are confused by Eddie and Hen. In the wake of Harry's captivity, Athena and Michael strive to assist him, but it also worries them.
Due to her inexperience, May is downsized by Claudette, a resurrected contact center legend (Vanessa Estelle Williams). When Chimney tries to determine what caused Maddie to depart, he discovers that Buck was aware all along. When Buck confides in Eddie that he wants to do what's best for his sister, Eddie enables him to comprehend both Maddie's and Chimney's viewpoints. Chimney decides to go find Maddie.
Episode 5 - Peer Pressure
When a man overdoes exercise and accidentally runs his chainsaw into a groundskeeper, the 118 is called. May discusses Claudette Collins (Vanessa Estelle Williams) with Athena, but she is unhelpful. When Harry is expelled from school for fighting and having a bad attitude after misinterpreting May's advice, Bobby is contacted. Harry refuses Bobby's request to talk to his parents about his issues and flees to May's flat instead. Harry accuses Athena and Michael of being responsible for the kidnapping when they find him, which causes Athena to slap him.
A malfunctioning chandelier causes a meth lab in a retirement community to blow up. Claudette briefly commends May for saving a suicidal adolescent, but the criticism keeps coming. When Michael refers Athena to a therapist without asking her first, she becomes unhappy because they both agreed to never hit their children. To vent his frustration about not hearing from Chimney or Maddie, Buck bullies a new recruit. Maddie finally gives Buck a call.
Episode 6 - Brawl in Cell Block 9-1-1
When the 118 respond to a fire that a jail riot ignited, they are on guard. While the remainder of the team is imprisoned in the prison hospital, the jail doctor, and another injured guard, two convicts manage to flee. They take Buck, Eddie, and a wounded guard hostage in the 118's ambulance. After Buck reacts when they threaten to pursue Christopher, one of the prisoners attacks him. Athena learns that one of the hostage-takers wanted to see his terminally heart-ill son, which was the reason for the escape.
To exploit the prisoner's heart, he wants to be slain. Athena succeeds in catching the other fugitive while saving Buck. Since Eddie is still locked with the other prisoner, Buck is concerned for him. Eddie convinces the desperate father to give himself in by promising to locate his kid a new donor so that both of them can survive. Still, after releasing Eddie, the prisoner kills himself. His son's life is saved by Athena's ability to arrange the use of the prisoner's heart in the transplant. Hen chooses to pursue general surgery in the meantime.
Episode 7 - Ghost Stories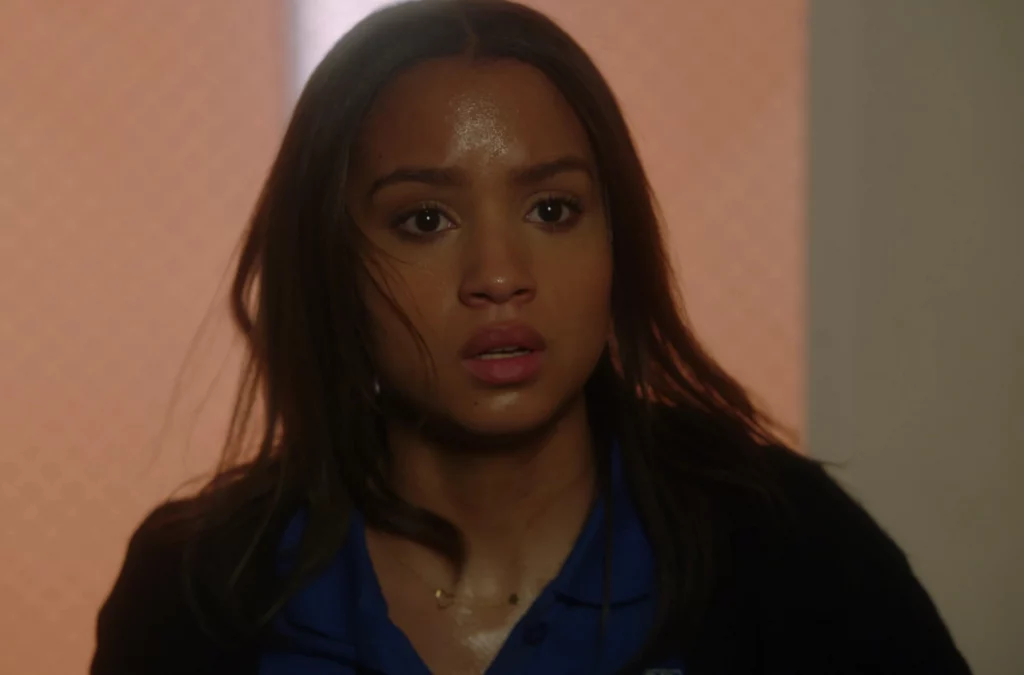 May receives a call from a man claiming he was shot, shot in the car, and buried alive. He is saved by the 118, who are perplexed by his ordeal. Detective Lou Ransone resumes his duties and looks into the shady burial. While still looking for Maddie, Chimney intervenes to save a baby boy who suffers a heart attack in a parking garage. Eva Mathis (Abby Brammell) surprises Hen with a visit and informs her that she is leaving California and relocating to Oregon to start over.
Episode 8 - Defend in Place
Dr. David Hale (La Monde Byrd) decides to use his medical expertise to assist the people in need after seeing the storm's aftermath in Haiti. Michael's preparations to propose are derailed when an explosion occurs at the hospital where he is performing surgery. Since he can't bear to think of life without David, even for a few moments. Claudette answers a boy's phone who was caught in the blast.
She is distraught when the call is unsuccessful, and Buck informs her that the fire has destroyed the room. However, it later turns out that the youngster misread the number and is still alive. Claudette is overcome by the call even though he is saved. Michael recognizes David and agrees to the marriage proposal. After the fire, Michael makes David's trip to Haiti known.
Episode 9 - Past is Prologue
The 118 puts their knowledge to the test when the instructor's pen becomes trapped in her chest, and a student driver's automobile is stuck in a sinkhole created by an exploding oil well. When the 118 answers a call about a guy who shocked himself when jumpstarting his car, it is discovered that the man had an affair with Hen's mother in 1974. Taylor Kelly (Megan West) visits her father, who is serving a sentence in prison for killing his wife but is up for release.
Buck pursues her despite her protests that she doesn't want him to. Athena looks into the matter when a Santa Claus impersonator tries to cash in a casino chip that was taken in a robbery in 1987 to raise extra funds for the charity he works for. He provides Toni the confidence she needs to get in touch with her ex.
Episode 10 - Wrapped in Red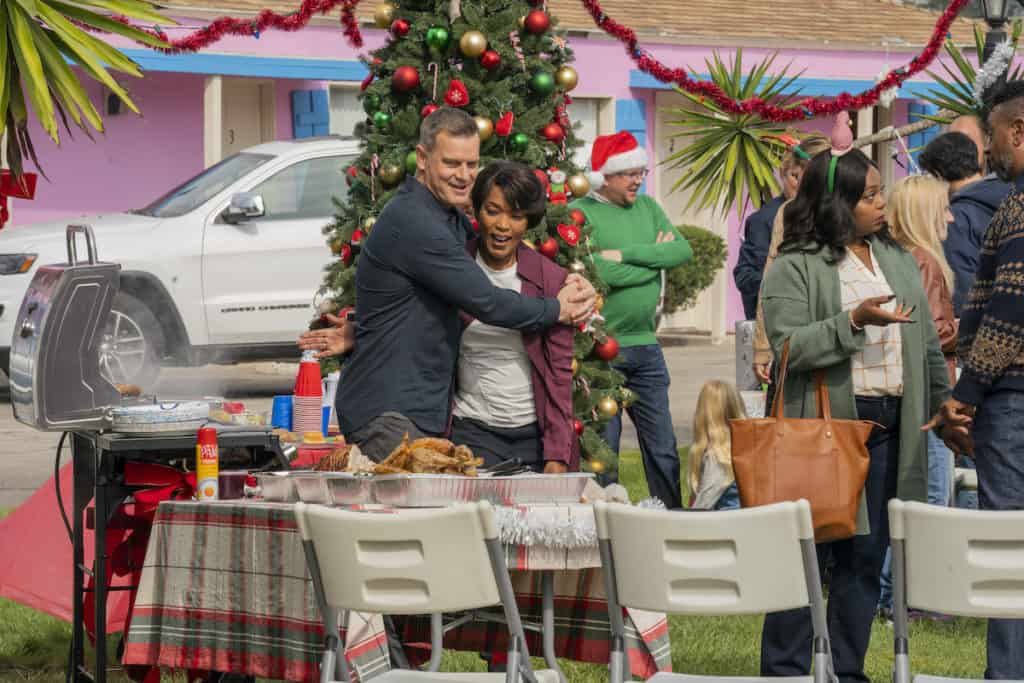 When a woman discovers her spouse is also married to another woman, the episode's opening scene takes place in a Christmas village. The 118-crew intervene after the man tries to flee but is struck by a trolley. Having the guts to ask her coworker out, she backs into an open elevator shaft when he reacts negatively. When the 118 arrive to help, the coworker admits that he has been secretly crushing on her for some time.
Eddie and Chris are under pressure from him to have the perfect Christmas. A man gets trapped inside a car as a portion of a house collapses. Leaving a family without a home for Christmas. A Christmas celebration was organized in a motel park for the family in the collapsed building. Due to Christopher's concern that he would lose his father, Eddie informs Hen, Buck, and Ravi (Ravi Panikkar) that he is quitting the 118.
Episode 11 - Outside Looking In
The 118 responds when a quinceanera stunt reveals a skydiver who crashed into a garage with the help of their brand-new temporary paramedic, Jonah (Bryce Durfee). Eddie begins his job at the 911 dispatch center but finds it difficult to fit in. Eddie won't be returning to the 118, but Buck won't accept it, and the two get into a minor dispute. A bomb is placed in a family's pickup truck in the movie Speed, and it is programmed to detonate if the speed goes below 55 mph.
When Eddie overhears the call, he steps in to inform Bobby that the bomb contains a sensor that could jeopardize the rescue. Josh Russo (Bryan Safi) thanks Eddie for his quick thinking after the return but cautions him against hijacking calls. Eddie rushes to the pub where the 118 are partying to meet them, but when he sees how happy they seem without him, he leaves immediately. Arielle Kebbel (Lucy Donato), a fireman with the 147, and Buck start a discussion, which leads to a kiss. Buck, however, finds it challenging to inform Taylor and invites her to move in instead.
Christopher says he never intended for his father to give up. Eddie requests to return to the 118, but Bobby doesn't think he's prepared to. Athena is summoned to a community where a man's habit of collecting rubbish causes him to continuously clash with his neighbors. Athena determines the man is the bomber and captures him after discovering the family from previous residences across the street. To the terror of Buck and Hen, the episode closes with Jonah and Lucy joining the 118.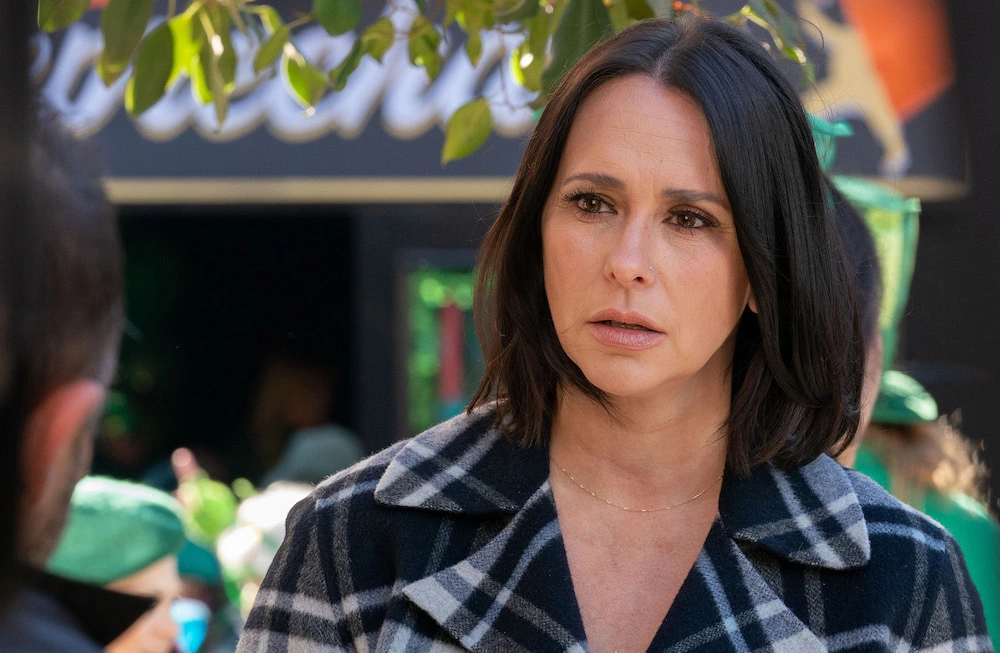 Returning to the show, Maddie is first shown trying to drown herself off the coast of Cape Cod until changing her mind as she considers Chimney and their child. Maddie starts seeing a therapist in Boston and starts improving. She then starts assisting a struggling alcoholic woman in treatment. Chimney follows Maddie to Boston but is unable to find her, so she accepts a position as a volunteer paramedic.
On St. Patrick's Day, his first day, he attends to a bagpipe player who passes out amid a bar fight. When the woman Maddie is trying to heal from relapses with alcohol poisoning, Chimney and Maddie reconcile, and together they save her life. Then Chimney brings their child to Maddie's residence.
Episode 13 - Fear-o-Phobia
Upon their return to Los Angeles, Chimney and Maddie announce their breakup. The 118 reacts to two incidents: a beginner diver who panicked in a shark cage and resurfaced too rapidly; and a man who became ensnared in tarantulas' web while pet-sitting. Eddie attends counseling but is unable to disclose anything. Maddie and Buck talk about Buck's worry about being left behind, and he acknowledges he might be content with Taylor. Taylor learns that Buck asked Lucy to move in with him after he admitted to kissing her. 
After a man tries to rob her and nearly jumps off a recycling plant tower, a lady who can no longer feel fear does use him in gasoline. Buck and Taylor reconcile and agree to stop keeping secrets. Eddie is angry after remembering a negative experience from his military career. This makes Christopher nervous, so he asks Buck for assistance. Eddie gets upset when Buck arrives at the house, and after Buck calms him down, Eddie finally shares his problems.
The 118 has a crazy day when they respond to a man trapped in a clothing donation box and a woman who fell off a penthouse balcony shortly after Chimney rejoins the squad. Maddie thinks about going back to the contact center. Athena goes after several pranksters stealing road signs when one of their signs flies out of their truck and impales a bicycle. She ultimately comes to their aid when one of them is struck by a car. While Eddie continues his therapy, Buck takes care of Chris and the two. Then, after discovering the child Eddie saved just before he was shot, he demonstrates to Eddie how much his life has changed as a result of him.
The 118 has a busy day when a reality TV wedding goes awry after the groom collapses due to a rare anatomical ailment. A college student leading a double life as a media influencer goes missing after collapsing in a sauna. May is informed that she must quit the contact center to save her seat at USC. When Karen Wilson (Tracie Thoms) realizes how much older she is than her coworkers, she begins to feel her age. Karen then tries to feel younger by taking Hen to exciting locations and exhibits—until her handbag is taken.
The 118 replies to a mother who stumbled into an abandoned underground military fortification while trekking with her daughters. After defiantly refusing to be transported until she speaks to her children, the woman eventually passes away from her wounds. Because she missed so many significant events in Jee Yun's while she was in Boston, Maddie begins to feel like a bad mother. When one of Hen's credit cards is used, Hen and Karen use the adrenaline to track down the purse thief at a nightclub. The episode comes to a happy conclusion as Chimney and Maddie watch Jee-Yun successfully eat by herself.
Sue sends May and Claudette to the "quiet room" to talk things out after May loses her temper with Claudette in front of the other dispatchers. The Chimney is informed by Albert that he no longer wants to be a firefighter. May and Claudette are abandoned amid the chaos when the call center is set on fire. Chimney and Albert Han (John Harlan Kim) work together for the first time as Eddie momentarily rejoins the group to assist in putting out the fire.
The people get it out alive, and Claudette finally recognizes May as a teammate as they are led outdoors. Eddie understands that he was meant to be a firefighter. Chimney approves of Albert's resignation. Hen develops misgivings about Jonah, who was providing first aid in the ambulance, after the episode's conclusion when Claudette passes away unexpectedly while being transported to the hospital.
Episode 17 - Hero Complex
A 13-year-old Jonah is praised as a hero in a flashback that opens the episode. It is for saving a school bus driver who was having a heart attack while behind the wheel. Following Claudette's passing, Hen confides in Chimney about her misgivings about Jonah. Recalling how in "Fear-o-phobia," the pet-sitter assaulted by spiders similarly passed away unexpectedly while Jonah was caring for him. Hen is supported by Chimney, and together with Buck and Taylor, the three looks into Jonah's background.
He challenges Jonah, who responds that he needs everyone to know he is more than simply a one-time hero. Jonah is arrested and beaten up by Bobby for betraying the gang, and Chimney manages to escape and control him. In the meantime, Eddie visits his Texas hometown for his estranged father Ramon's retirement celebration. After Eddie learns that his father hid his heart issues out of pride and shares his experience, the two decide to get back together.
Episode 18 - Starting Over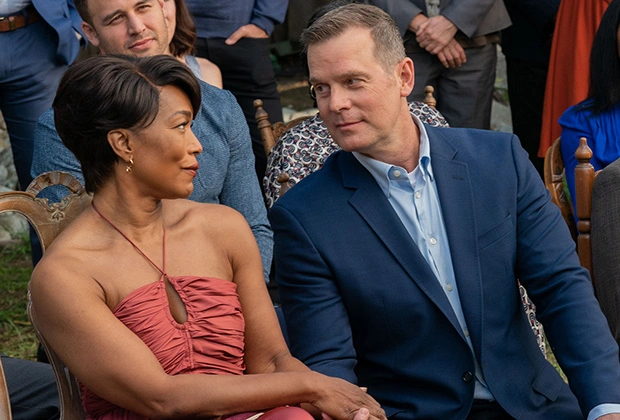 After his supporters turn against him, the 118 save a wellness expert who is stuck on a precipice. After it is found that Jonah poses as a faux hero by utilizing the 118, Bobby's mental state progressively deteriorates. Maddie and Chimney go out to lunch, and Chimney thinks she's asking for permission to date other people. He is corrected by Maddie, who explains that she was considering returning to work as a dispatcher. The 118 attends to a hairdresser who passed out while redoing the hair implants of a lady who complained about pain.
She was found to have maggot infestations in the back of her head due to the hairdresser utilizing the deceased's hair. Karen storms out when Toni demands that the wedding be held on their lawn after Clive (Neal McDonough) and Toni announce their engagement. She recalls Toni did not attend their wedding after speaking with Hen. After Taylor runs the Jonah story and Buck feels deceived, Buck and Taylor ultimately break up. 
Bobby discards the alcohol he had intended to consume. Karen gives Toni the go-ahead to host the wedding in their backyard after they have had a conversation. Toni, however, turns her nuptials into a surprise vow renewal for Karen and Hen. Bobby presents Athena with cruise tickets for their unfulfilled honeymoon at the vow renewal ceremony. Eddie returns to the 118, and the crew coming back together marks the episode's conclusion.
a Fox Broadcasting Company procedural drama series 

produced in the United States by Ryan Murphy, Brad Falchuk, and Tim Minear

produced jointly by Reamworks, Brad Falchuk Teley-Vision, Ryan Murphy Television, and 20th Television

features the lives of Los Angeles' first responders, including police officers, paramedics, firefighters, and dispatchers, are chronicled in a television series
 premiered on January 3, 2018

concluded May 16, 2022