The South Side's favorite clan is leaving the show with the most remarkable boom ever in Season 11 of Shameless. Although it will be a crazy final trip, upcoming developments will push them to either step up or leave. In a family where excess never gets old, devolving may come more naturally than evolving. Still, one thing is sure: the Gallaghers may grow up, but they'll never grow apart.
Cast of Shameless Season 11
FRANK GALLAGHER, played by William H. Macy 
FIONA GALLAGHER, played by Emmy Rossum
LIP GALLAGHER, played by Jeremy Allen White 
IAN GALLAGHER, played by Cameron Monaghan 
DEBBIE GALLAGHER, played by Emma Kenney 
CARL GALLAGHER, played by Ethan Cutkosky 
VERONICA, played by Shanola Hampton
KEVIN BALL, played by Steve Howey 
MICKEY MILKOVICH, played by Noel Fisher
Episode 1 - This is Chicago!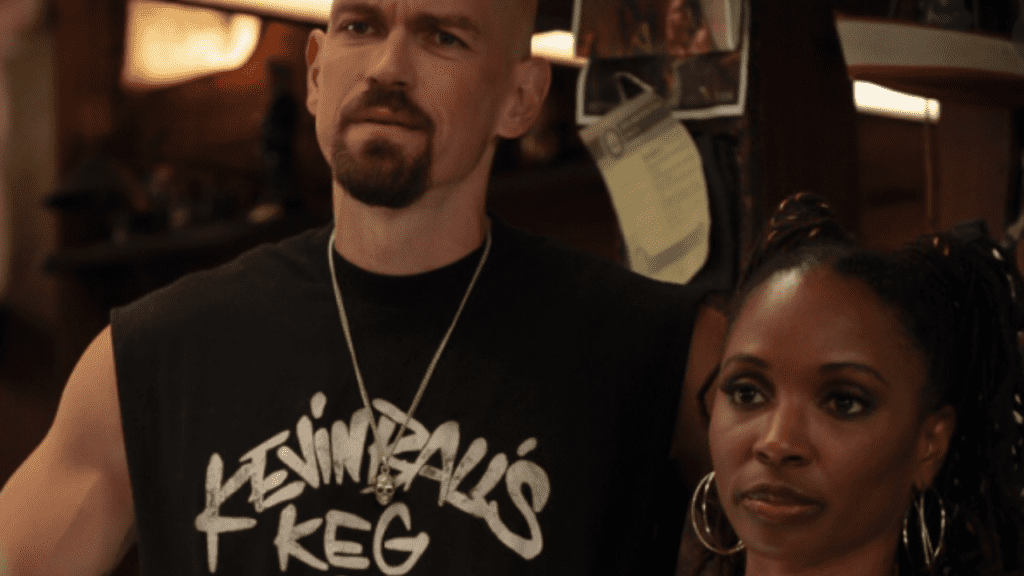 The COVID-19 pandemic's impacts on gentrification in Chicago prompted Kevin (Steve Howey) and Veronica (Shanola Hampton) to start selling marijuana-related products after city ordinances closed down bars. While Debbie (Emma Kenney) has trouble finding work due to an inaccuracy on the sex offender register, Lip (Jeremy Allen White), Tami (Kate Miner), and Tami are all grappling with the financial ramifications of the epidemic.
Ian (Cameron Monaghan) and Mickey (Noel Fisher) recently got married and have communication problems with their finances and other marital concerns. Carl (Ethan Cutkosky) is undergoing training to become an officer at the police academy. Frank gives his interpretation of Chicago's history and outlines measures to counteract the consequences of gentrification in the neighborhood.
Episode 2 - Go Home, Gentrifier!
Carl begins his first day on the job. Still, because he is teamed with a partner who avoids conflict, he doesn't get the complete police officer experience. Frank modifies the laws. Ian tries to land Mickey a job at the Amazon fulfillment center. Still, after a disastrous interview, Mickey comes up with a fresh idea for making money.
Episode 3 - Frances Francis Franny Frank
When Tami's young nephew was found to have a congenital heart abnormality, her family was forced to make financial sacrifices to cover the $65,000 co-pay costs. Debbie attempts to balance her work and parenthood, but she struggles tremendously. Ian and Mickey quarrel about their relationship dynamics after Mickey tries to surpass Ian for the first time.
Kevin begins to overspend and brag about how much money he has gained from the marijuana industry, which sparks a carjacking. Carl is given a new partner who prioritizes street justice above his initial training officer. Frank (William H. Macy) takes Franny on work errands after dropping her off at the wrong school, but he becomes lost.
Terry (Dennis Cockrum) and his family move in next door to the Gallaghers when the city condemns the Milkovich home. Frank, Kevin, and Liam (Christian Isaiah) devise a scheme to remove them once they start blighting the neighborhood. When Veronica learns that Debbie is also entering Franny in the Little Miss Southside competition, things get hostile and competitive.
When Tami and Lip receive an invitation to brunch from her former music teacher, Lip discovers he was more than just her instructor. Tami learns her relationship with him wasn't as close as she had imagined. Carl starts to perceive Officer Janes' (Amanda Ryan) shortcomings, which prompts him to reflect on his performance as a police officer.
A teenager causes difficulties for a company, but Carl and Leesie (Toks Olagundoye) debate over whose strategy works better. Kevin and Frank devise a plan to drive the Milkoviches out of the area. Still, when Kevin taps out, Frank is forced to act independently. Black folks are hard to come by in this newly gentrified Chicago, as Veronica discovers when she begins canvassing them to support a rent control measure.
Episode 6 - Do Not Go Gentle into That Good....Eh, Screw It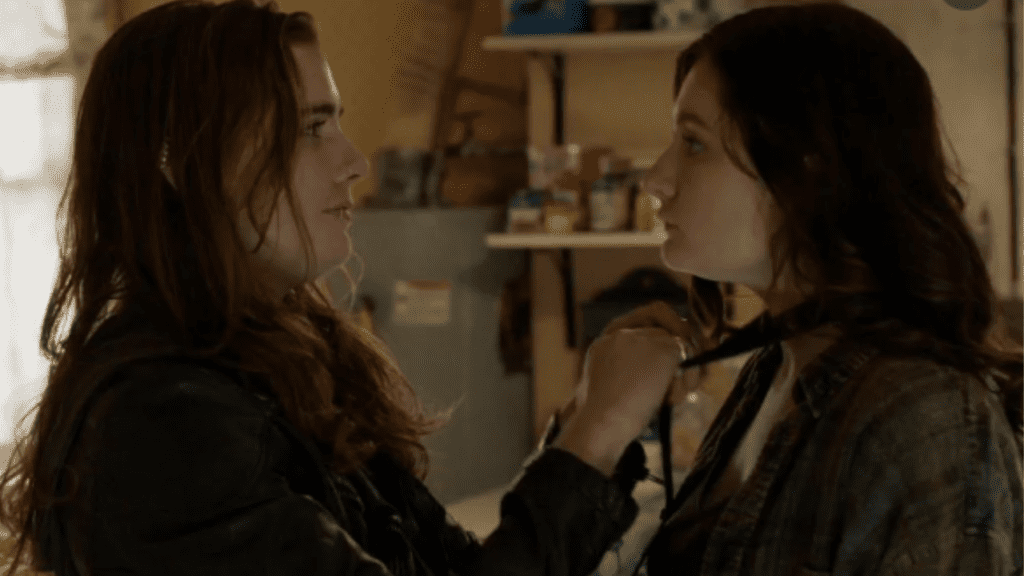 Their relationship is on the rocks when Debbie learns that Sandy (Elise Eberle) is married. She uses every tactic to persuade Sandy to talk to her about their standing. Lip struggles to figure out how to support Tami and Freddy after being fired.
As Amy (Jasmine Hollander) and Gemma's (Rebecca Atkinson) class mom for the day, Veronica is shocked by the protocols and drills the teachers subject the children through due to COVID-related budget cuts. After getting into a confrontation with former marijuana suppliers, Frank is taken to the hospital, where he learns that his prolonged amnesia is caused by early-stage alcoholic dementia.
Episode 7 - Two at a Biker Bar, One in the Lake
As an alternative to moving in with Tami's parents, Lip seeks to call a family gathering to decide whether to sell the family house. Debbie is the only one to object to him. Lip hides several stolen bikes in KevFit, so Kevin takes them for a spin. Kevin worries about how to get rid of the evidence after being stopped by the police, though.
Carl has the crazy idea that Tish tried to get pregnant with him so she could use his employment perks. He confronts her with a bottle of water and a morning-after pill, only to find out that she is independent, wants to become a dental hygienist, is allergic to latex, and was taking the medication when they had their affair.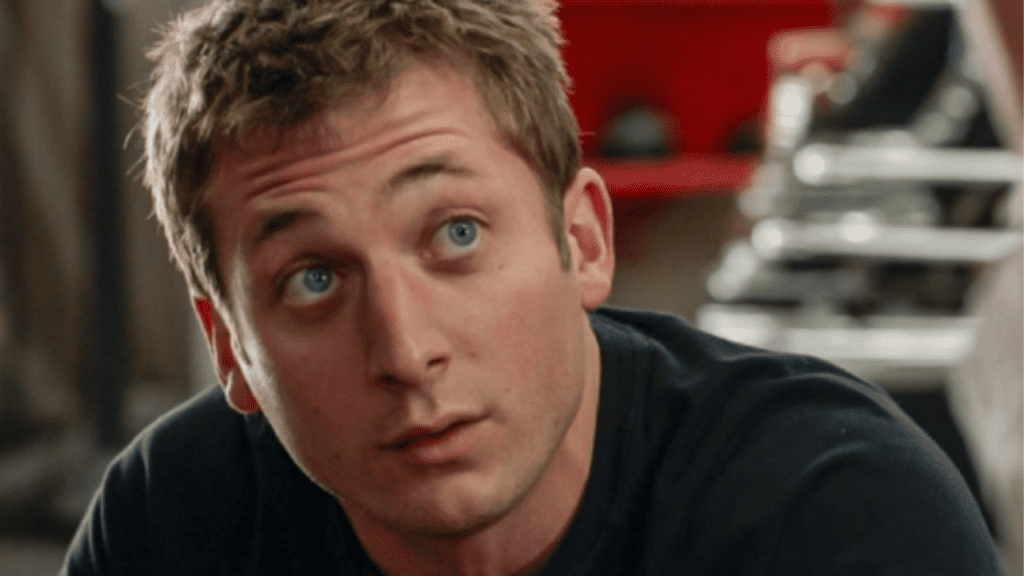 The federal authorities questioned Lip about his involvement in the robbery and his knowledge of the location of the motorcycles. Veronica becomes depressed since her mother is packing up her belongings to leave for Louisville. Still, Kevin and her mother surprised her with the legal marriage she had been preparing with Kev to lift her spirits.
No one wants to partner with him on the force because of the Carl Curse, so the Chief assigns him to the vice unit. He learns that the purpose of their nefarious activities is to avoid marijuana being legalized. The family learns of Frank's situation at the hospital after he is admitted as his diagnosis continues to advance quickly.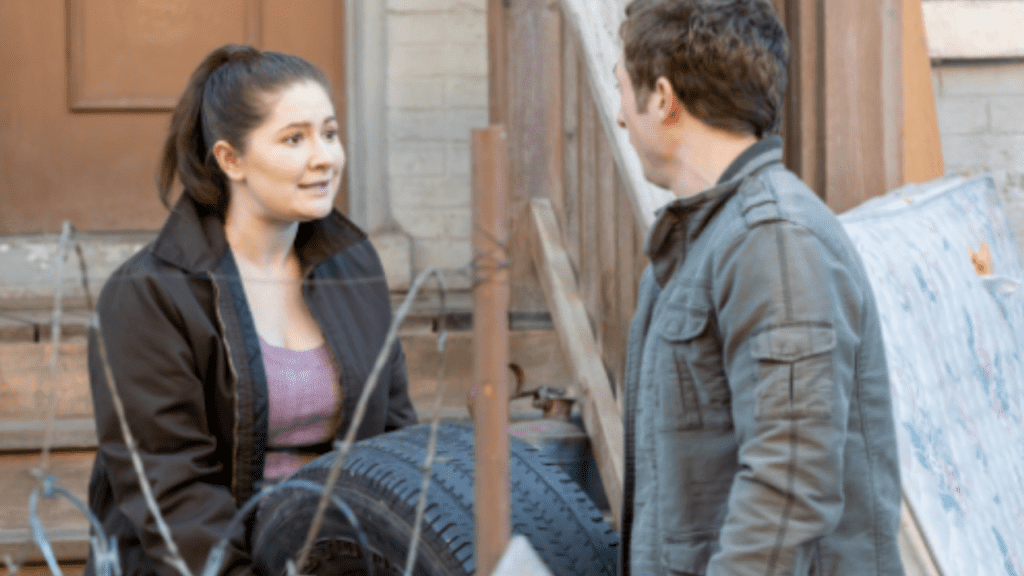 Since Debbie had unprotected sex with a gay man, she took an STD test. She decides to retaliate against Lip for his insistence on selling the house. Debbie continues to argue with Lip about whether or not to sell the house. At the Alibi, Kevin is left in charge of Gemma and Amy, which proves to be too much for him.
When the boss kidnaps them to service his son's tiny Mercedes (Justine Lupe-Schomp), Lip and Brad (Scott Michael Campbell) learn that the new owners of BornFree are a prominent Chicago mafia family. After digging through Terry's belongings, Ian and Mickey discover souvenirs from one of his previous relationships.
Carl is transferred to the Eviction Unit with his former colleague, Officer Tipping (Joshua Malina), following his "accident" with the Vice squad. Carl discovers irregularities in this department as well. Liam looks for other places to live because no one has assured him where he will live.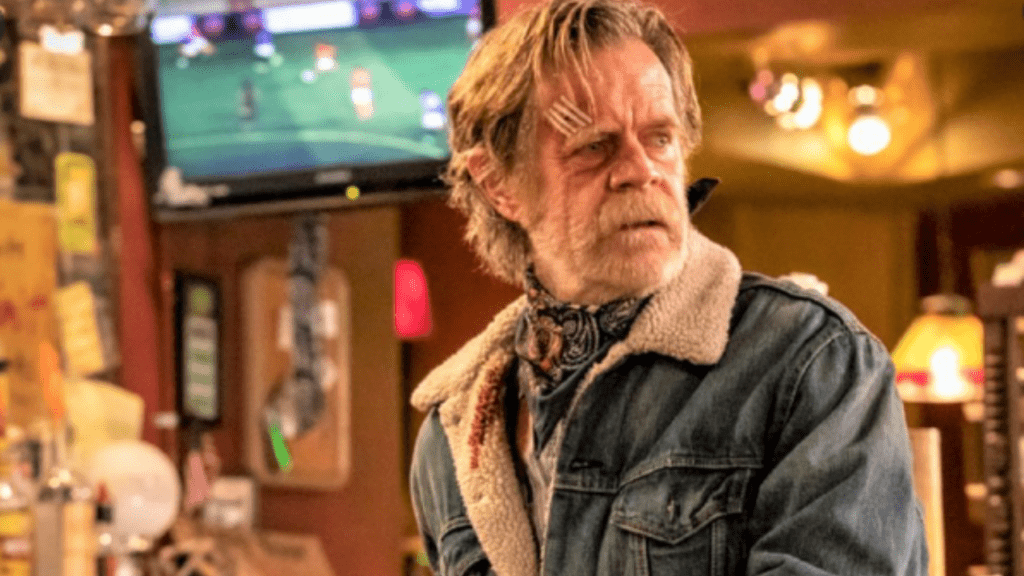 To prevent Frank from saying something that could put them in the wrong, the family leaves Liam in charge of him. The Chicago police department is searching for the Nighthawks' artwork that Frank stole from the Art Institute of Chicago. While Frank and Liam talk about how Frank's condition would impact the family, another student seeks to take Liam's place at a STEM school.
Despite finding an inexpensive luxury Condominium, Ian and Mickey fight over Mickey's refusal to move to the West Side. The lease is signed by Ian without Mickey's approval. Carl's issues with the police department are resolved when he observes how poorly they treat the underprivileged.
Episode 11 - The Fickle Lady is Calling it Quits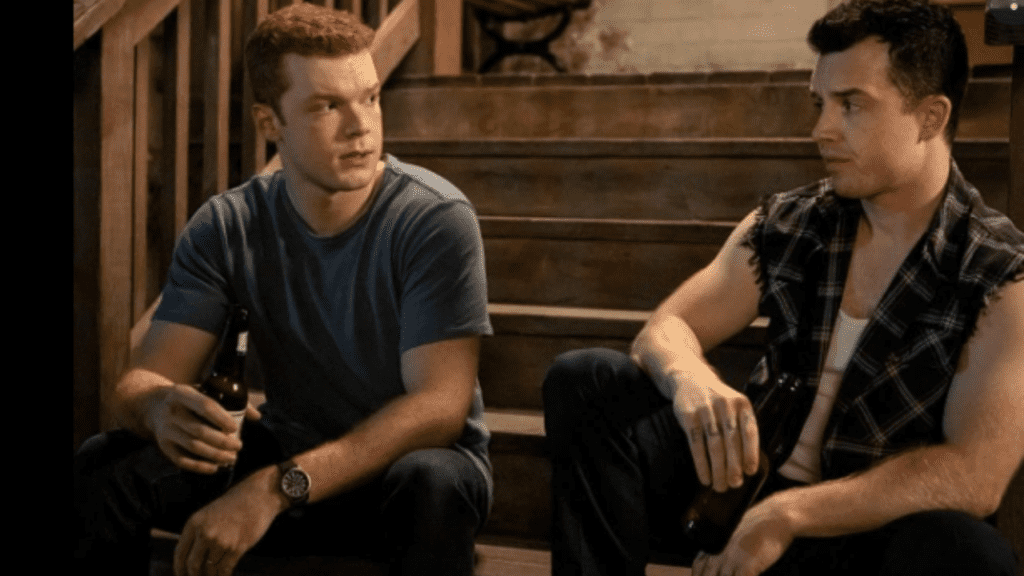 In their new West Side apartment, Ian and Mickey had many encounters. Mickey finds it challenging to transition from the boisterous and chaotic atmosphere of the Southside to the calm and welcoming one on the Westside. Ian enjoys getting to know his new neighbors and using the amenities.
After Lip haggles for a higher price and the buyers agree to terminate the deal, he has already started selling belongings from the property. Lip receives an offer to sell the lot where the Gallagher house is located. When he realizes that his dementia is causing more issues than just memory loss, he chooses to take an overdose of heroin.
Episode 12 - Father Frank, Full of Grace
Frank's family discovers him asleep on the couch after his recent overdose. They are unconcerned because it happens frequently. As Debbie and her new fling, Heidi, get to know one another better, Heidi starts to tag along with Debbie's antics and asks Debbie to flee with her to Texas. Ian and Mickey begin looking for furnishings for their new home.
Frank is admitted to the hospital after breaking into a church, tests positive for COVID-19 and develops a severe illness and eventually died. Frank's ghost shows up at the celebration before riding his barstool around the city. Frank's body is burned, but because of the high level of alcohol still present in him, it explodes from the heat.
an American comedy-drama TV series
developed by John Wells
aired on Showtime on January 9, 2011
concluded on April 11, 2021
an adaption of the same-named British television program by Paul Abbott
set on the South Side of Chicago, Illinois
one of Showtime's longest-running original scripted shows