They even broke into tears together as a result of hunger.
Like any actors, Anne Hathaway and Emily Blunt had to make a sacrifice in order to play the parts they had agreed to. Particularly when they both starred in "The Devil Wears Prada," which catapulted them to super stardom.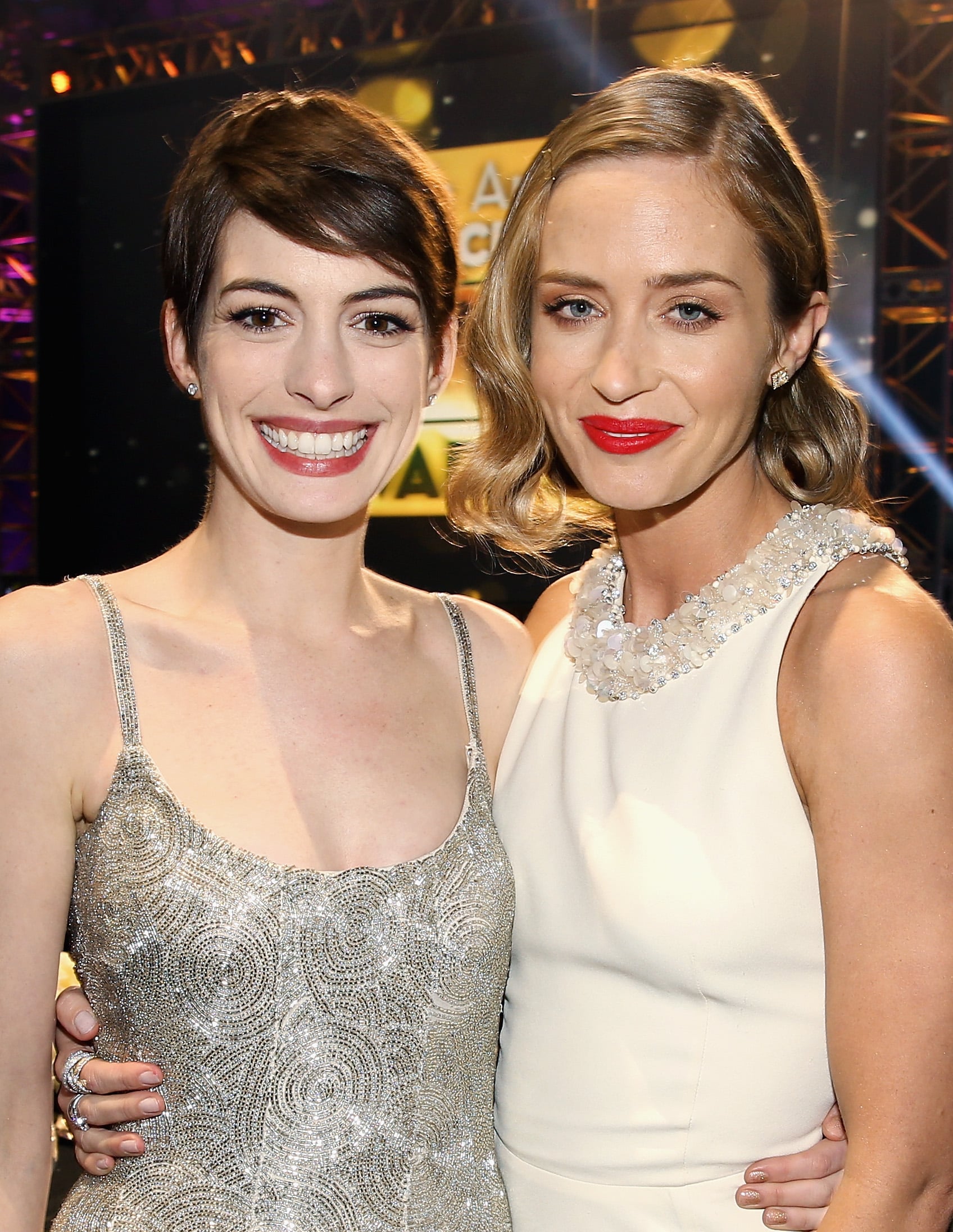 They were under additional pressure to do well since Meryl Streep, the best actress of her time, co-starred in their roles and if the production instructed them to lose weight, they would have to do so.
The two actors started their weight loss journeys because they are both very devoted to doing their part. They had no idea, though, that it would lead to them crying out in hunger. Hathaway was first instructed to put on 10 pounds.
Nevertheless, after gaining it, she requested to drop it because several of the clothes she had to wear for the production didn't fit her. "'This isn't going to work. You have to fit into couture. Lose 10 lbs.,'" she recalls hearing from her wardrobe designer. "It was a nightmare. It took me about a month to gain it and two months to lose it!"
Hathaway further revealed that Blunt accompanied her on their weight-loss journey and that sometimes they sobbed out of hunger in an interview with US Magazine that Contact Music obtained.
"I was thin for my height. I was basically stuck with fruit, vegetables and fish. I wouldn't recommend that," she told the publication. "Emily Blunt and I would clutch at each other and cry because we were so hungry."
For her part, Blunt said in a 2009 interview with Parade that despite already being in excellent shape, she made the decision to further reduce her weight in order to play a character in the film who was on the verge of anorexia.
"I am from a family of thin children, so I have always been OK with that. I've only lost weight for The Devil Wears Prada and that was because my character was supposed to be on the edge of anorexia," the actress explained.
Even though what they endured was awful, their efforts paid off since both of them received positive feedback and nominations for their performances, which let others get to know them even better.
Reactions to Anne Hathaway And Emily Blunt Struggled To Lose Weight For This Movie
every performance in the devil wears prada is iconic
meryl streep? anne hathaway? emily blunt? stanley tucci?

— julianne (@julielben) July 1, 2022
emily blunt and anne hathaway are the best actresses argue with the wall

— fraan (@rvcklands) July 1, 2022
Stanley Tucci. Anne Hathaway. Emily Blunt. Meryl Streep. The Devil Wears Prada has a KILLER cast 👏🏻

— Jordan DeSousa (@jordy_512) July 10, 2022