In the 10th episode of the season 2 of the Virgin River, Jack and Mel's relationship stabilizes. They are happy until Jack is then shot in his bar.
Cast of the Last Episode of Two Virgin Rivers Season 2 Episode 10
Melinda "Mel" Monroe, played by Alexandra Breckenridge

Jack Sheridan, played by Martin Henderson

Doc Mullins, played by Tim Matheson

Paige Lassiter's played by Lexa Doig

Hope McCrea's played by Annette O'Toole

Charmaine Roberts, played by Lauren Hammersley

Christopher, played by Chase Petriw

Wes, played by Steve Bacic

Muriel, played by Teryl Rothery

Detective Mike Valenzuela played by Marco Grazzini
When an injured man unexpectedly entered the clinic, Melinda "Mel" Monroe (Alexandra Breckenridge) was shocked. When Mel informs him that they don't keep those narcotics on the property and he requests for oxy, the man brandishes a knife and threatens to kill Mel. Jack Sheridan (Martin Henderson) was outside debating whether or not to enter to speak to Mel Monroe. 
When Jack Sheridan enters, he sees Mel shoving the man away. When he notices Jack, the man takes Mel hostage and threatens to stay until he obtains the narcotics. Jack makes an attempt to pursue the man but fails. Jack contacts Doc Mullins (Tim Matheson). 
Jack takes Mel onto the bed at the cabin. He gives her ibuprofen and applies frozen peas to her ankle to reduce swelling. She gives him, he thanked and Jack departs. She is cooking breakfast at Paige Lassiter's (Lexa Doig) while sporting some recent bruises on her face. Florida. 
At Doc's clinic, Doc still cannot comprehend Hope McCrea's (Annette O'Toole's) decision to admit Charmaine Roberts (Lauren Hammersley). Jack inquiries about the sheriff's response to what occurred to Mel the previous night as Mel and Charmaine arrive. Doc stated that the only course of action is to wait and tighten security. 
Mel accepts Charmaine's apology after she had acted up the day before. She also shares with them Hope's invitation to let Charmaine remain in her guest room. Although Mel and Doc insisted it was the wisest choice, Jack and Charmaine disagreed. Hope gives Jack space because she believes that Charmaine's presence signifies that Jack is no longer upset.
Hope welcomes Jack and Charmaine with a chilly greeting. Jack responds to Hope's attempt to speak with him by forgiving her but advising her to avoid him since he does not believe he can trust her. Mel accuses Jack of being cruel, but Jack responds that she was the harsh one when she left without giving a reason.
Wes threatens Paige and reminds her that she is a wanted person when she refuses to go. She refuses to comply with his request that she fetch Christopher (Chase Petriw) and leave. To escape being choked, she accidentally pushes Wes (Steve Bacic) down the stairs.
Muriel (Teryl Rothery) gets Doc to join her for dinner that evening at the pub. Paige gives Preacher a call. Jack is just about to leave and head back to Hope's when he receives a call from his friend Detective Mike Valenzuela (Marco Grazzini). Jack asks for help tracking down the drug user who is threatening to kill Mel. The Preacher tells Jack there is an urgent urgency to get to Paige's house.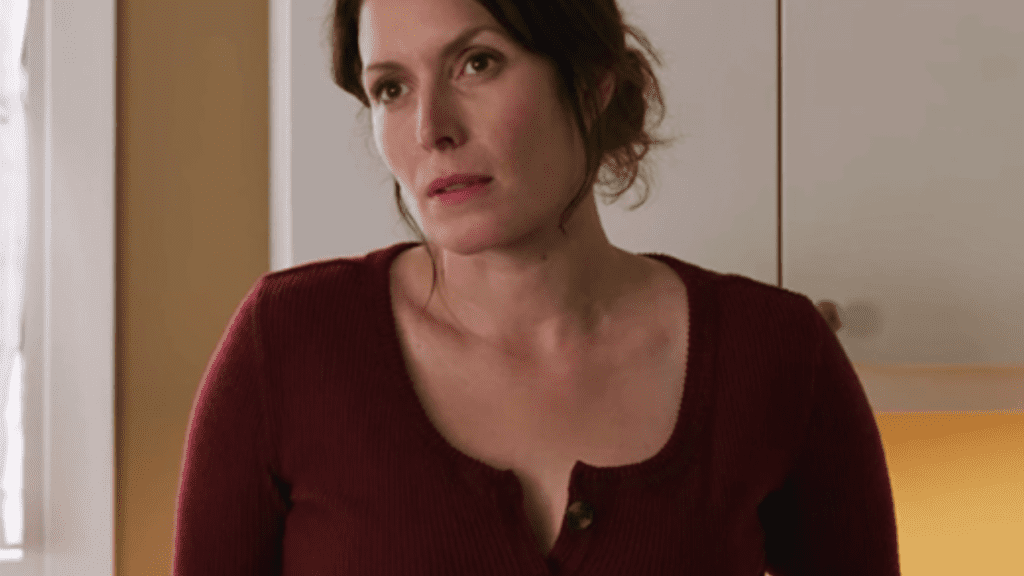 Charmaine has a headache because Hope intentionally leaves the vacuum on and turns the TV up loud. When Mel enters, he observes what she is doing. Mel informs Hope that she is merely acting in her patient's best interests after turning off the TV and the vacuum. Mel visits Charmaine and brings her some broth and magazines. 
When Jack entered the room, she was going to get a spoon. Charmaine notices that Jack avoids looking at her. He responds that there was no fight when she asks if there was. Mel is instructed to check on Charmaine's vital signs upon the doctor's arrival. 
Mel says she'd prefer to wait until Jack goes, but Doc says he must go because a patient will be arriving at the clinic in the next hour. Doc agrees to complete it for Mel. Doc cautions her against letting anything simmer for excessive time since it will eventually boil over.
When Preacher gets to Paige's home, he notices her bruises. The body of Wes, who passed away after falling down the stairs, is shown to him by Paige. She informs him that she intends to report for duty and asks Preacher to look after Christopher while she is detained.
Hope enters Doc's office in the meantime to discuss how her relationship with Jack might never be the same again. According to Doc, time always seems to heal all wounds, just as it did in their relationship. Doc departs to join Muriel for dinner.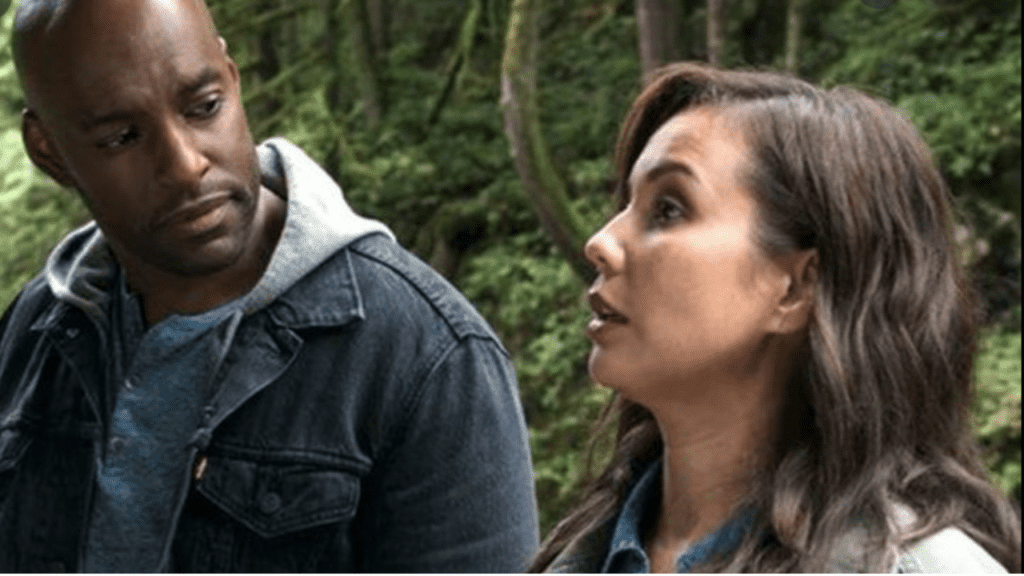 Preacher tells Paige that Christopher can be watched at her house while matters are resolved. He hears Paige inform him she can't solve the problem. He is the only one whom he can trust because she is going to jail. 
Paige is instructed to leave the Virgin River while caring for the body. Paige hesitates to comply with Preacher's request because doing so would put him on the hook for the crime. Using Paige's phone, Preacher calls Jack and says she needs assistance turning off the main water valve because she and Christopher need to leave town for a family issue.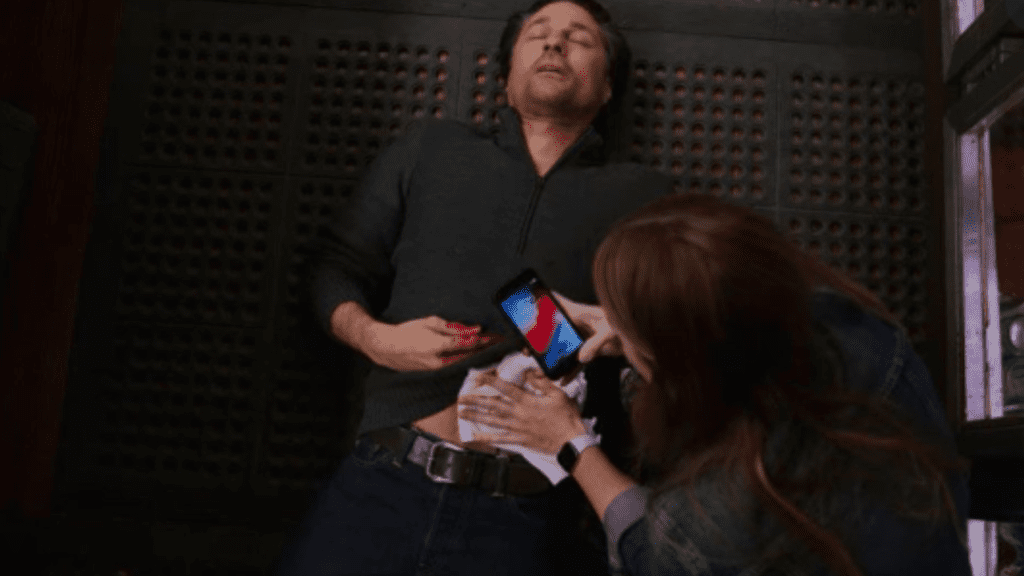 To set the right thing with Jack, Mel heads to Jack's bar. She apologizes for leaving without telling Jack and returning without informing him. Although Jack accepts her apology, he tells her that they cannot become friends again. 
He implores her to give him another opportunity to be her partner. Mel tells him she can't since doing so puts her in danger of getting injured again and shows how weak she is. He tells her that she is the only person he wants.
Later that evening, Mel walks into Jack's Bar.   Jack is almost completely unconscious when she discovers him on the floor with a wound on his stomach. She's attempting to help him while maintaining her composure. Mel can never let go of another man that she loves.
an American romantic drama streaming TV show

produced by Reel World Management

based on the Virgin River novels by Robyn Carr

premiered on Netflix on December 6, 2019