In Orange is the New Black Season 7, Piper Chapman, a generally law-abiding individual, was found guilty of transferring drug money to an ex-girlfriend and received a one-and-a-half-year prison sentence. She must now confront the fact that incarceration can have a profoundly negative impact on her life.
Cast of Orange Is the New Black Season 7
Taylor Schilling as Piper Chapman – a wealthy East Coast "princess" serving time for serving as her ex-drug girlfriend's mule.
Laura Prepon as Alex Vause – inmate in Litchfield Penitentiary and protagonist Piper Chapman's "prison wife" because they aren't legally wed
Uzo Aduba as Suzanne "Crazy Eyes" Warren – an essential character and a prisoner in Litchfield Penitentiary
Danielle Brooks as Tasha "Taystee" Jefferson – a prisoner at Litchfield Penitentiary serving time for a drug-related offense
Laverne Cox as Sophia Burset – a kind prisoner at Litchfield who worked in the jail salon
Natasha Lyonne as Nicky Nichols – an inmate at Maximum Security
Kate Mulgrew as Galina "Red" Reznikov – a Russian inmate who runs the prison's kitchen
Taryn Manning as Pennsatucky – a former meth addict
Yael Stone as Lorna Morello – has a distinctive Boston/Brooklyn accent.
Dascha Polanco as Dayanara "Daya" Diaz – fiercely protective character
Episode 1 - Beginning of the End
Piper (Taylor Schilling) has difficulty adjusting to life after Litchfield. She cannot pay her rent and probationary costs because she currently lives with Cal (Michael Chernus) and Neri (Tracee Chimo). She confronts her affluent father, who refuses to provide her with financial support. 
By putting a phone in Badison's (Amanda Fuller) room, Alex (Laura Prepon) tries to get rid of the person. Taystee (Danielle Brooks) discovers the phone, sparking a violent altercation that lands both Taystee and Badison at the SHU. Until Badison returns, CO Greg Hellman (Greg Vrotsos) makes Alex sell heroin. 
The children of Aleida (Elizabeth Rodriguez) have relocated to Hopper's (Hunter Emery) house. Sterling, a baby boy, was born to Lorna (Yael Stone). Daya (Dascha Polanco) is enraged by Daddy's (Vicci Martinez) adultery and takes revenge by inadvertently killing him with a fentanyl overdose.
Episode 2 - Just Desserts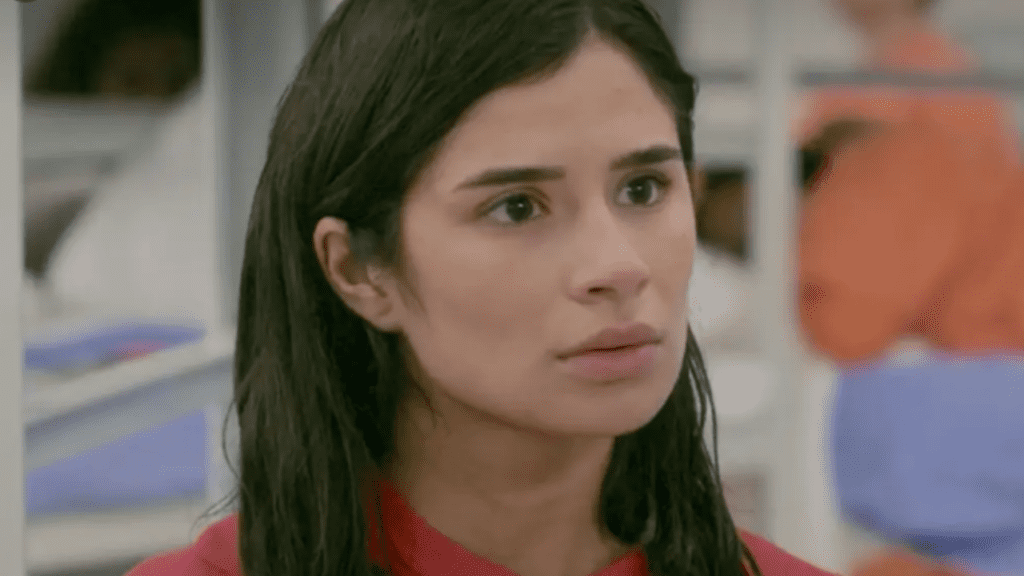 After being granted parole, Maritza (Diane Guerrero) makes contact with an NBA player she met in a nightclub. Babysitting is how Piper makes a living. Aleida pushes Hopper to apply for the warden position when Linda fires Figueroa from her interim role. Tamika (Susan Heyward) seeks Joe Caputo's (Nick Sandow) opinion on how to get promoted to head guard. 
Alex is caught by McCullough (Emily Tarver) while attempting to dispose of Hellman's drugs. McCullough makes Alex sell the heroin for her after realizing that bringing charges against Alex and Hellman for the drugs will accomplish nothing. Daya is determined to take over Daddy's job in jail.
Episode 3 - And Brown Is the New Orange
Tamika takes office as warden. Tamika is encouraged by Figueroa's (Alysia Reiner) advice to follow her passion while being disappointed to realize that she had only been hired because she is black. Badison is moved to a Missouri jail after Tamika closes the SHU. At the facility, she meets up with Blanca (Laura Gómez).
Diablo (Miguel Izaguirre) pays Blanca (Laura Gómez) a visit, but authorities detain him because his green card has expired. No matter how hard Suzanne (Uzo Aduba) tries, the relationship between Taystee and Cindy Hayes (Adrienne C Moore) cannot be fixed. In exchange, Alex persuades McCullough to sneak portable phone chargers after flushing Hellman's drugs down the toilet. 
Piper starts off as a worker for her father's business. Red (Kate Mulgrew), Gloria (Selenis Leyva), Nicky (Natasha Lyonne), Lorna, and Flaca are in charge of the cuisine at the PolyCon facility where Maritza and Blanca are staying.
Episode 4 - How to Do Life
With her new position, Piper struggles. When Maritza and Flaca (Jackie Cruz) reunite, Flaca can get in touch with Maritza's estranged mother. Flaca learns that Maritza was born in Colombia and lacks a U.S. birth certificate. Tamika develops fresh prison education initiatives, Maria and Cindy find comfort in Caputo's class on restorative justice, and Pennsatucky (Taryn Manning) participates in a GED program.
When Lorna learns from her husband that Sterling has sadly passed away from pneumonia, she rejects the news. She continues to hold onto the hope that her child is still alive. Taystee, who is suicidal, tries to acquire fentanyl from Daya, who has emerged as the prison's drug lord.
Episode 5 - Minority Deport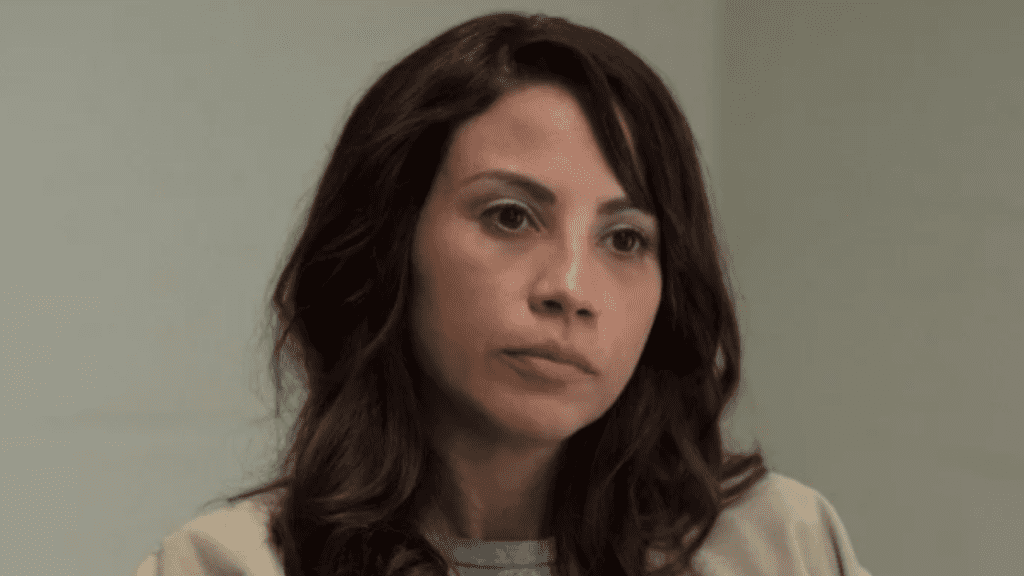 When Aleida assaults the drug dealer boyfriend of her daughter, she is taken into custody. Drinking drinks and marijuana allowed Piper and Cal to forget their daily obligations. After Piper is discovered fiddling with her drug test, her parole officer requires her to go to Narcotics Anonymous meetings.
However, Taystee intends to abuse her position by giving Daya access to outside knowledge. She had asked, hoping she would soon be permitted medication access. Cindy may be given an early release. The court date can be postponed for Blanca.
Gloria provides Maritza with a free phone number that can be used to contact legal counsel. Still, when Maritza shares the number with other prisoners, she is apprehended by guards and sent back to Colombia.
Episode 6 - Trapped in an Elevator
When Gabriel tells Maria (Jessica Pimentel), and his daughter are moving in with his new lover, she is taken aback. After being driven by Caputo's challenge to consider who she has offended, she apologizes to Yadriel (Ian Paola) for not having faith in how he is raising their daughter. As her release date approaches, Cindy apologizes to her mother, motivated by Caputo's assignment.
By revealing Cindy as Monica's biological mother in a letter to Monica (Donshea Hopkins), Taystee exacts revenge on Cindy. McCullough and Alex keep on their smuggling enterprise. Linda closes the mental hospital. Caputo learns that Susan Fischer (Lauren Lapkus), the female CO who Caputo wrongfully dismissed in the second season, has accused him of sexual harassment. Cindy is let out of jail.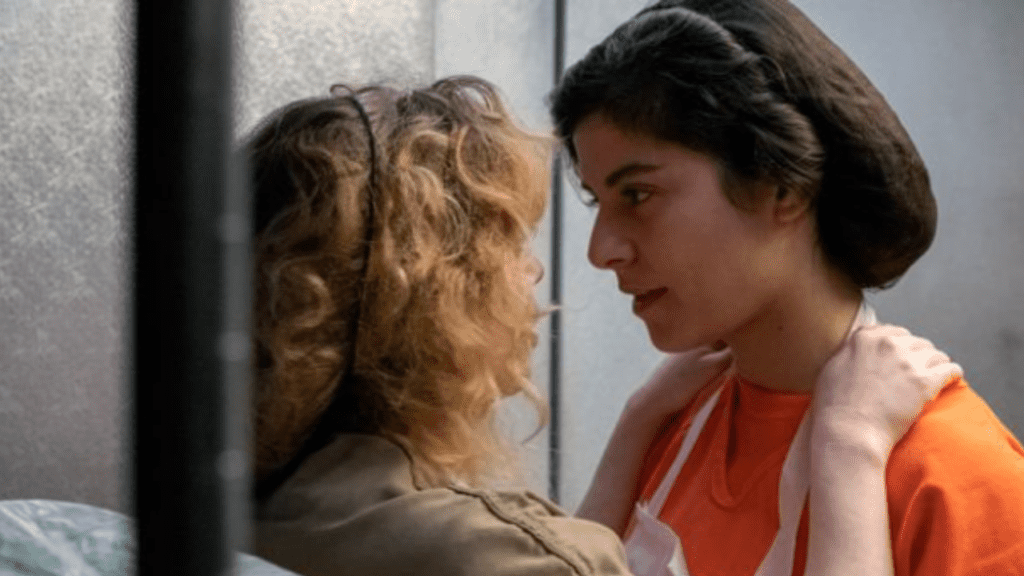 One of the ICE detainees named Shani sparks a romance with Nicky. As they become friends, Karla introduces Blanca to an online law library that she may utilize to research her case. Piper, who is lonely, decides to take Alex's suggestion and have sex with someone else, but this only makes Piper crave Alex more.
Fischer receives an apology from Caputo. Daya assigns Taystee to find her phone after it was snatched during a search. Red is discovered by Nicky, unconscious inside a freezer. Taystee receives a journal from Suzanne outlining what happened when Piscatella (Brad William Henke) passed away.
Episode 8 - Baker's Dozen
Tamika is prevented from increasing the jail budget by an enraged Linda after she distributes PolyCon's funds to the convicts' programs. Tamika persuades Taystee to tutor Pennsatucky as she can no longer hire GED tutors. Daya delivers Taystee the fentanyl, and Taystee conceals the baggie in Tamika's office under a poster. 
The new chicken coop at the prison is tended by Suzanne. Red refuses to acknowledge that she has dementia even when Nicky confronts her about it. McCullough and Alex start dating sexually. Piper goes on a nature trip with Neri. Zelda (Alicia Witt), one of the group members, and Piper develop a close relationship. She confides to Zelda about her experience in jail and her struggles acclimating to life outside of it.
Episode 9 - The Hidey Hole
As a result of Monica (Donshea Hopkins) receiving Taystee's letter, Cindy's family disintegrates. Cindy's mother, Lillian (Natalie Carter), counsels her to make things right with Monica. Still, Cindy chooses to flee, and Lillian tells her never to return. After being cut off by Aleida, Daya threatens the prison's GED instructor, forcing her to resign, becoming her new drug mule.
Karla's (Karina Arroyave) plea to attend the custody court for her kids is turned down. Shani (Marie-Lou Nahhas) tells Nicky about her difficult upbringing. To her coworkers, Piper appears to be a felon. She reconciles with her father as well. A restraining order is obtained by Fischer against Caputo. 
Episode 10 - The Thirteenth
Lorna is discovered in the chicken coop and sent to the hospital. The lockdown has clearly left McCullough disturbed, and Alex comforts her. The lockout also has repercussions for Tamika, who receives a warning from Linda. When Red cuts herself unintentionally in the kitchen, the doctor determines that she has early-onset dementia. Shani learns that she is being sent away.
Maria expresses her regret to CO Dixon for her participation in the riot. Caputo admits his wrongdoing and tells Tamika he is resigning. As the new GED instructor, Luschek (Matt Peters) takes over. Zelda decides to go with Piper when she wishes to visit Larry and Polly, and the two continue to flirt. Zelda's relationship with Piper is discovered when Alex accesses her social media accounts. 
Episode 11 - God Bless America
Zelda extends an invitation to Piper to attend a swanky fundraiser and confesses her desire to date her. Because of her infidelity, Alex regrets it and ends her relationship with McCullough. McCullough confronts Piper at her residence, telling her that Alex needs to move on. Piper and Zelda have sex. 
Shani leaves Nicky a farewell message. Figueroa supports Santos (Melinna Bobadilla). A pregnant ICE detainee was raped while attempting to enter the country. Santos tries to cause a miscarriage naturally, so Figueroa sneakily brings in abortion drugs for Santos. Blanca can buy additional time by restarting her criminal case at her appeal. 
Backstory: Karla comforts her kids, who are still mourning the loss of their father. Her family confronts Shani about her lesbianism. After being unable to pay for assistance in crossing the border, Santos is assaulted.
Episode 12 - The Big House
The guards start questioning you about the unauthorized phone. Despite her impending release date, Gloria acknowledges that she is the phone's owner. Taystee finds out through her attorney that Suzanne's journal cannot be presented as evidence in a court of law. 
Taystee intends to use Daya's fentanyl to commit suicide after hearing this disheartening news. Nicky, against his will, permits Lorna to be moved to the Florida block. After being exposed to having sex with Aleida, Hopper is dismissed. Alex is told by McCullough that Piper is dating someone else. 
In a confrontation with Piper at the visitation, Alex reveals that she has no feelings for McCullough. At the same time, Piper acknowledges that she has affection for Zelda. McCullough arranges for Alex to be moved to a jail in Ohio. 
Episode 13 - Here's Where We Get Off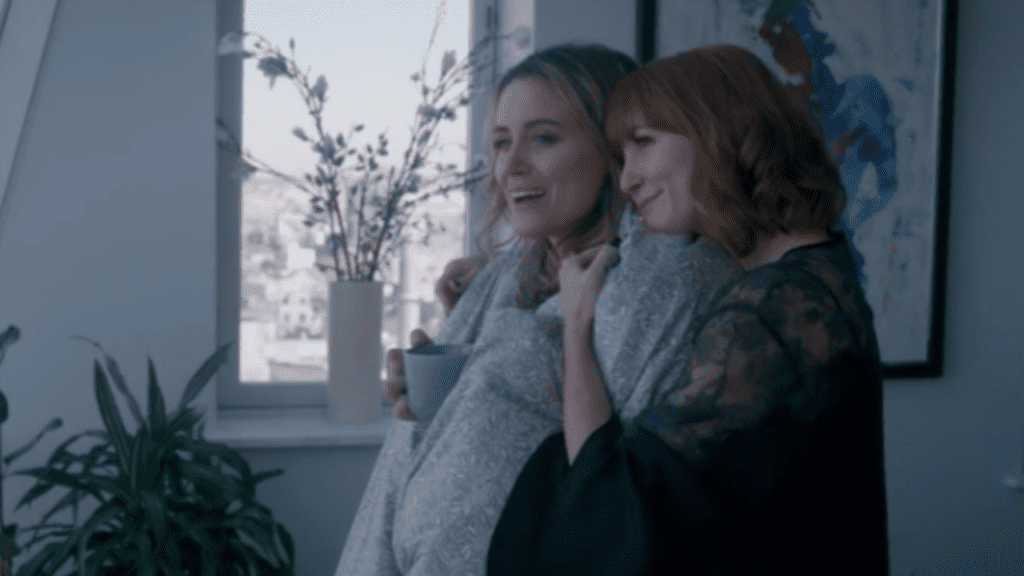 Pennsatucky overdoses and passes away. Taystee learns that Pennsatucky has earned her GED. Pennsatucky's former roommate Suzanne creates a shrine for her in the Florida block. Zelda invites Piper to go to Northampton with her. When Piper sees Alex after learning of her transfer, Alex feels they should call it quits because she is preventing Piper from doing new things. 
Gloria blames Luschek, who admits to smuggling the cell phones in and is fired. Daya receives her fentanyl baggie back from Taystee. Aleida chokes Daya fiercely after learning that Daya had included her younger siblings in the drug business. Cindy, who is homeless, makes peace with Lillian and Monica.
Red rejoins Lorna and Frieda after being relocated to Florida, but Red cannot identify Frieda. Still, she sprains her ankle and becomes stuck in the desert. Linda immediately fires Tamika when a bottle of Hellman's narcotics is discovered outside the prison. Tamika is replaced as the warden by Hellman.
Orange is the New Black Quick Facts
a Netflix original comedy-drama TV show 
produced in the United States by Jenji Kohan
inspired by the Orange Is the New Black: My Year in a Women's Prison by Piper Kerman (2010)
created by Tilted Productions in collaboration with Lionsgate Television
premiered on Netflix on July 11, 2013
concluded on July 26, 2019