In the sixth season of This is Us, it demonstrates that life is neither ideal or without flaws, but rather, rife with them. With a distorted picture of Rebecca's funeral, life continues as it ebbed and flowed through the spans of time. The goal is to go inward to locate memories and outward to see what the future holds, not Rebecca being buried.
Cast of This is Us Season 6
Milo Ventimiglia as Jack Pearson
Mandy Moore as Rebecca Pearson
Sterling K Brown as Randall Pearson
Niles Fitch as teenage Randall Pearson
Chrissy Metz as Kate Pearson
Hannah Zeile as teenage Kate Pearson
Justin Hartley as Kevin Pearson
Logan Shroyer as teenage Kevin Pearson
Susan Kelechi Watson as Beth Pearson
Episode 1 - The Challenger
The Big Three witnessed the Challenger disaster in their school in 1986. Rebecca (Mandy Moore) believes Randall Pearson (Sterling K Brown) will become overly invested in fixing other people's issues and suffer when he cannot. Kevin Pearson (Justine Hartley) appears to be in denial, he climbs into Kate Pearson's (Mackenzie Hancsicsak) bed to mull over their parents' impending passing.
It is the Big Three's (Sterling K. Brown, Chrissy Metz and Justin Hartley) 41st birthday in the present. Kate is serenaded by her students at her school while she observes Philip's terrible split. That evening, Toby (Chris Sullivan) shocks her by returning from San Francisco.
The unstable intruder Randall bails out and does not show up at the shelter where Randall has reserved a spot for him. Kevin, who has been co-parenting while residing in Madison's (Caitlin Thompson) garage, moves to Kate's guest room as Madison develops a sexual relationship with her friend Elijah (Michael Angarano). To establish stability in Los Angeles, he consents to portray the father in the Manny reboot.
Episode 2 - One Giant Leap
Deja (Lyric Ross) pays a surprise visit to Malik (Asante Blackk) at Harvard. When she puts his homework first before their date night, he is appreciative. They engage in their first sexual encounter when she declares she is "ready."
Sally (Dey Young) and her husband are joined for dinner by Nicky, Rebecca, and Miguel as Sally progressively recalls her relationship with Nicky in the past. They share emotional information; Sally admits she is dissatisfied with her marriage and talks candidly about becoming older with Rebecca.
Nicky returns to Pennsylvania because she is prepared to move on. Miguel and Rebecca went salsa dancing, a pastime Rebecca abandoned due to shyness. Edie (Asante Blackk), a flight attendant Nicky met on the way back from Los Angeles, shows up at the cabin in the future as Nicky's wife.
When the Big Three were younger, Jack Pearson (Milo Ventimiglia) used to take them to their first movie, but Kevin got lost. When Jack discovers Rebecca claiming Kevin from mall security after leaving their phone number in Kevin's shoe.
Deja disagrees with Randall's order for her to avoid Malik. Kevin misses Frances "Franny" Pearson's (Callie Carlin Ogden) first steps because he is at a Manny (Justin Scott Hartley) table read. He dials Cassidy Sharp (Jennifer Morrison) when he needs a confidante.
Toby persuades Kate to get a smoker barbecue so they may build memories together. Even though his earliest recollection of the smoker is of an injury sustained on the day his parents' marriage "blew up," Jack Damon (Blake Stadnik) loves to use it in the future.
Episode 4 - Don't Let Me Keep You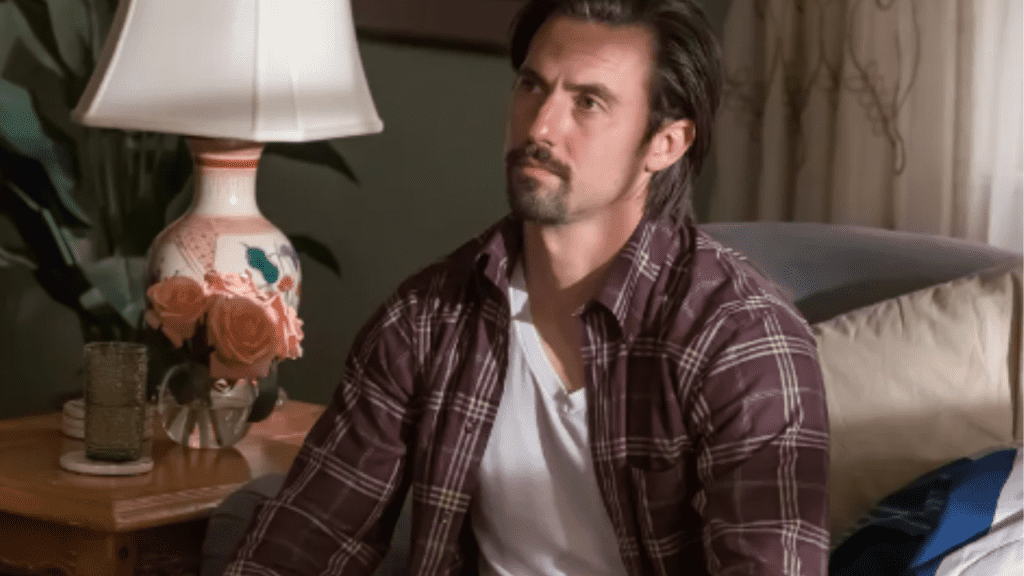 When Jack was younger, he fell and broke his sled. Marilyn Pearson (Laura Niemi) promised him that Stanley Pearson (Peter Onorati) won't see it. After persuading Marilyn to leave Stanley a few weeks earlier, Jack drives her to Ohio so she can live with her cousin Debbie (Camryn Manheim). Every week, Jack and Marilyn have a little phone conversation.
Jack is at a loss for words as he realizes he knows nothing about Marilyn's life there. Jack expresses gratitude to the mourners for providing Marilyn a new home, just as his wife and children provided for him. With the equipment Marilyn laid aside for their anticipated visit, the Pearsons become friends with Mike and Debbie and take the Big Three ice skating.
Episode 5 - Heart and Soul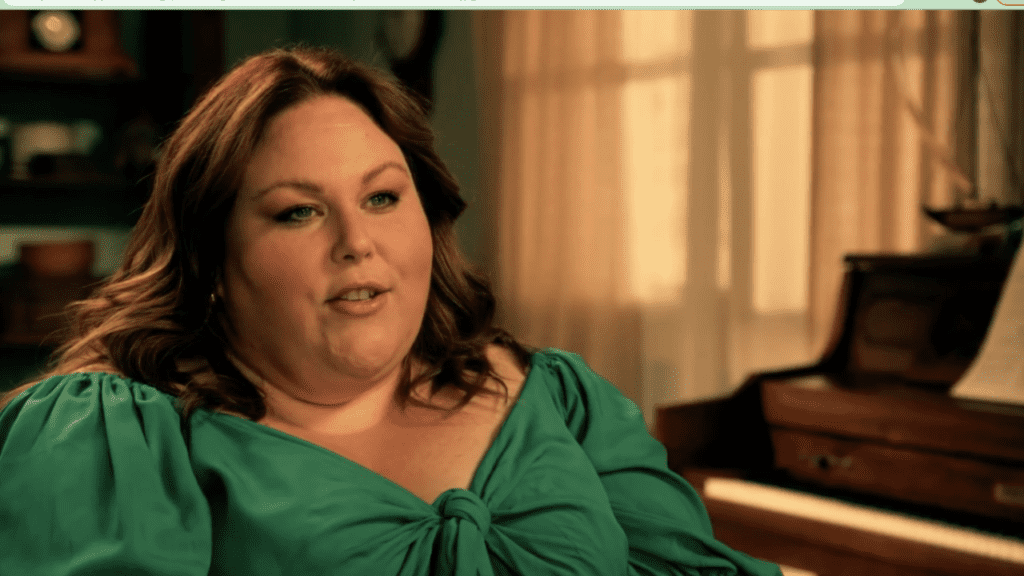 Rebecca teaches Kate how to play "Heart and Soul" on the piano in the 1980s. Years after Jack's passing, Rebecca and Miguel, who were always together, go to a speed dating event when Rebecca runs across her friend Matt. After Kate refers to Rebecca as a "slut," which causes Rebecca to smack Kate, Rebecca and Matt have a coffee date.
Rebecca initially feels furious but later realizes she overreacted. Kate urges Rebecca to start teaching Jack Jr. (Johnny Kincaid) the piano by playing "Heart and Soul" as she laments their missed years. Kevin and Cassidy stop at Nicky and Edie's construction site in the interim. Cassidy warns Kevin to quit "wrecking balls" in women's lives.
Episode 6 - Our Little Island Girl: Part Two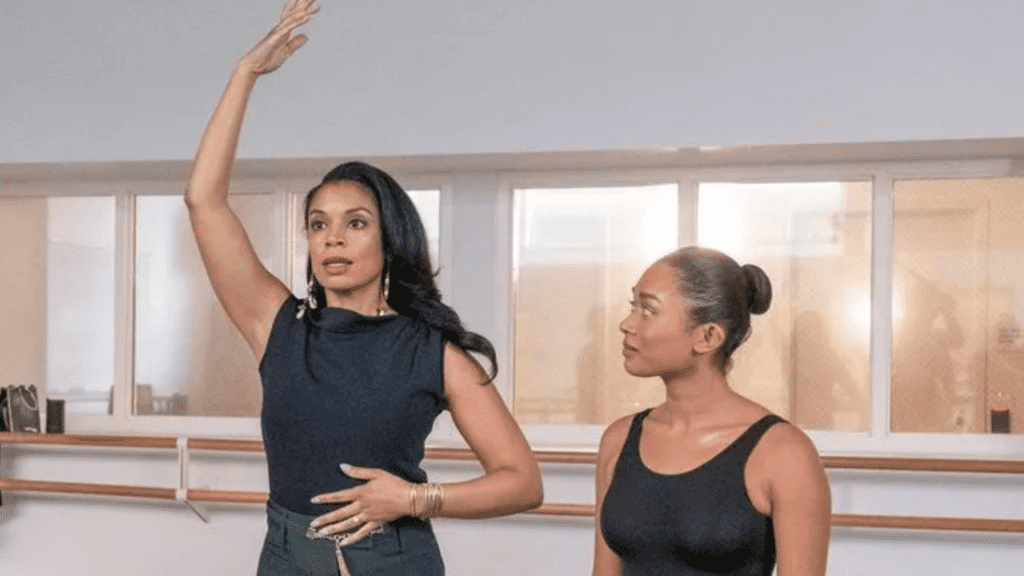 Young Beth (Rachel Hilson) is reminded by Abraham Clarke (Carl Lumbly) of her unique bond with dance. When Beth, a college-aged dancing student, runs into her dance teacher Vincent at a restaurant. She tells Randall how she felt abandoned by Vincent Kelly (Goran Visnjic), but she cannot tell Vincent herself. Matt (Matt Corboy) is invited to Thanksgiving by Rebecca.
When Beth contacts Vincent, she is honest with him and promises to be there for all of her dancers. In the future, Beth will showcase keepsakes of her pupils, including Stacey (Jazlyn Martin), who is currently a lead dancer with the Houston Ballet.
Janet Malone (Elizabeth Perkins) had already advised a young Rebecca to watch what she eats on Thanksgiving. Thanksgiving is hosted by engaged Jack and Rebecca for Dave (Tim Matheson) and Janet. When Rebecca learns that Janet's parents are relocating to Connecticut, she lashes out at the overly critical Janet before tenderly embracing her.
Rebecca declares their commitment and names Kate as her replacement if something happens to Miguel. Toby irritates Kate by worrying excessively about Jack Jr. Toby is chastised by Kate for not having faith in her to provide their children with wholesome food. She explains that she does not want to subject their children to her humiliation over food.
Episode 8 - The Guitar Man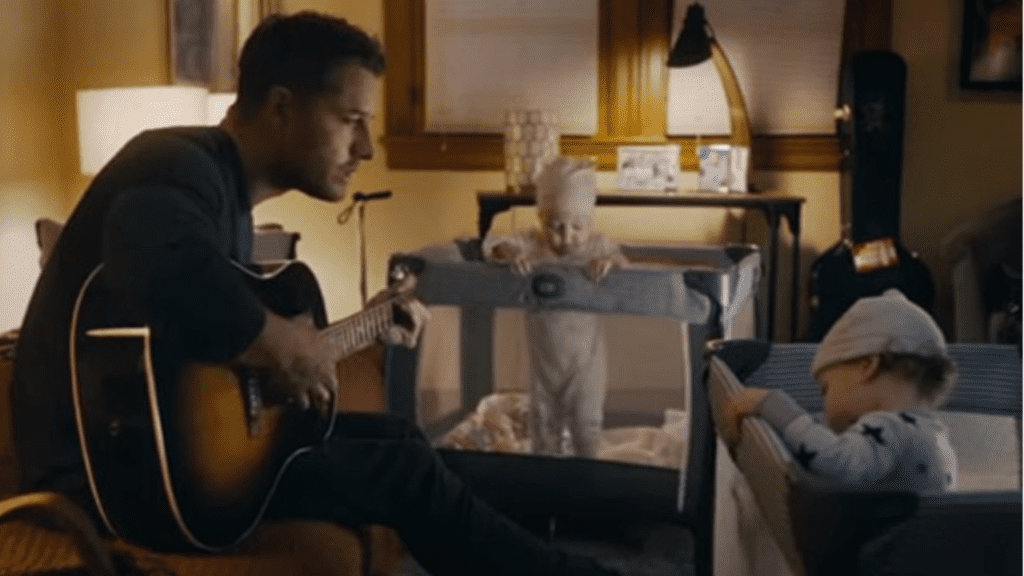 A stressed-out Kevin brings the twins to the cabin in the present to show that he is a good father. Veterans have been employed by Cassidy to construct the new home. Kevin, Nicky, Edie, Cassidy, and Matty (Tim Matheson), Cassidy's kid, have a good time together that evening.
Kevin gives Matty the guitar he's been learning to play and persuades him to create a card for Cassidy that looks like a Jackson Pollock. Kevin, motivated by Jack's desire to start Big Three Homes, advises hiring more veterans to construct different homes when Cassidy comes to the cabin. Kevin takes a flight to Los Angeles. Now feeling much more at peace with the twins.
In 1986, Kate told Jack she has no reason to let go of his hand while they are at the pool and refuses to immerse her face in the water. The Big Three unintentionally locked themselves in at the abandoned pool in 1999. Kate admits she has no idea what her future may hold.
Finding out that Toby declined a job opportunity in Los Angeles upsets Kate. She and Toby both acknowledge that they are content with their lives. Still, Toby emphasizes that Old Toby was dangerously mentally ill.
Episode 10 - Every Version of You
In 1986, Randall passed his pool swimming test and began taking his family swimming. In 1999, the Big Three are about to be arrested by a police officer for trespassing. Still, Randall convinces him not to because it may ruin his family after his father's loss. Malik splits up with Deja right now.
Deja accuses Randall of interfering and departs for Boston to visit Malik. Randall brings Rebecca along on the trip to Boston. Randall agrees to Rebecca's request that they travel together for an additional day so that feelings can settle. The twins are brought to Madison's home by Kevin.
Episode 11 - Saturday in the Park
Kevin and Randall lock their babysitter in a bathroom the night of Jack and Rebecca's tenth wedding anniversary after she offends Kate. Rebecca appreciates the siblings' cooperation. In the present, despite their own ongoing disputes, Kate and Toby host Rebecca and Miguel's tenth wedding anniversary cookout.
Jack Jr. leaves the house alone as Kate and Toby each leave a door open during a plumbing emergency. His memorized route gets him to the park without incident, but he stumbles and wounds his head once there. Jack Jr. receives sutures after being located by Rebecca.
Toby objects when Kate says "their tale" will continue after they have signed the papers. To lift Kate's spirits, Philip (Chris Geere) takes her out. Later, on their first date, he confesses that his marriage broke down due to the strain of infertility and that the night his wife left him, a drunk driver killed his wife.
Kevin dates a string of unattractive women and meets Sophie, now Grant's (Alexandra Breckenridge) wife, during Kate's engagement party; Randall runs for Senate. Toby finds love again, and Rebecca's cognitive decline worsens. Happy to have Kate, Philip, Toby, and his partner there to support him, grownup Jack performs in a small space.
Episode 13 - Day of the Wedding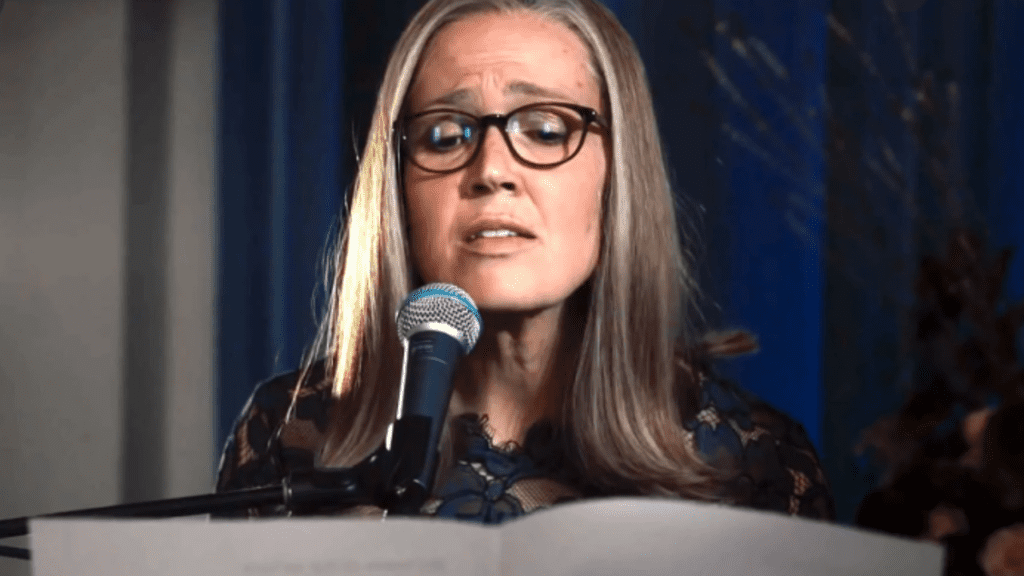 Rebecca cuts her hair short in 1986 to shake up her motherly routine, but she dislikes it, and the Big Three make fun of her. In support of her, Jack shaves his beard on a night when courses are in session and extends an invitation to dinner. They concur that they can enjoy but also mix up their routine.
When Rebecca sings a song before the reception, she is attentive and involved. Madison and Beth think Kevin had a passionate encounter with either Sophie, Cassidy, or Arielle (Katie Lowes), the wedding singer.
Episode 14 - The Night Before the Wedding
Sophie was a new student in Kevin's class on February 14, 1986. He sends her a Valentine right away. The day before Kate and Philip's nuptials, Sophie shows up at the location without her bags. Kevin and his kids cook s'mores that evening as he is accompanied to his room by Sophie.
They kiss and start to undress, but Sophie chooses to leave since she thinks they're returning to their less contented former selves. Kevin wonders about the nature of their bond, but she is content with their friendship and confident that they won't ever fall in love. Following the nuptials, Rebecca, who believes it to be 25 years earlier, tells Sophie that Kevin will develop into a better spouse.
Beatriz Rivas' sister Gabi (Minka Kelly), who is paralyzed, and Evaristo Herrera "Risto" Rivas's little son Miguel go from Puerto Rico to Pennsylvania with them. Miguel experiences discrimination as an adult but succeeds financially. A breach develops as Risto challenges Miguel's integration.
Miguel and his estranged son Andy are reconciled by Kevin. After Miguel passes away, his remains are strewn in Puerto Rico and close to Rebecca's apple tree. He planted that is now bearing fruit.
Episode 16 - Family Meeting
Rebecca used to take care of the Big Three's needs when they were infants. She adjusts to their individual differences as kids get older to help them. Rebecca frequently feels disoriented following Miguel's death and searches for him.
Nicky and Edie are still residing in the original cabin. Years go by, and the family enjoys a happy period as the Big Three take care of Rebecca's needs as she becomes increasingly dependent. Kevin phones Randall to let him know Rebecca is probably dying.
In 1998, a sick Jack gave Kenneth Brooks (Dulé Hill) encouragement as he waited to learn whether his son Marcus (Luke Forbes) would recover from injuries sustained in a car accident. Marcus is being saved by his doctor as Jack passes away unexpectedly. Years later, Dr. Marcus Brooks is honored for his contributions to the management of Alzheimer's.
Rebecca imagines herself on a luxurious train as Randall compliments her parenting and instructs her to "tell him, 'Hey.'" She meets Dr. K (Josh Hamilton) and Miguel under William's (Ron Cephas Jones) guidance as she overhears her family saying goodbye over a loudspeaker. She refuses to get in the caboose because she is "waiting for someone" and finally does so after Kate shows up.
In the final episode, Rebecca remembers her father pushing her in a swing on a Saturday when the Big Three were teenagers and swinging her own kids. The Big Three turned their kids, and Jack Damon hung Hope. The Pearson family watched home movies of the Big Three when they were little and picked up their chant.
Despite never having met William Hill, she has acquainted with him thanks to Randall, which is how she understands the significance of life. Kate worries that she and her brothers will "drift," but by repeating the chant, everyone resolves not to. Future plans for Randall include starting an exploratory campaign for president.
an American family drama television program
created by Dan Fogelman
filmed in Los Angeles, California
aired on NBC on September 20, 2016
the sixth and final season premiered on January 4, 2022
concluded on May 24, 2022