Although financially wealthy, Tammy, the newest divorcee to join the "cast" of The Real Housewives of Orange County Season 2, is adjusting as her luxurious lifestyle has been scaled back since her divorce.
Vicki gets into difficulty because of her overbearing personality, Jeana keeps working on her marital problems, and Jo struggles between her love of partying and her on-again, off-again relationship with Slade. A new love overcomes Lauri.
Cast of The Real Housewives of Orange County Season 2
Jo De La Rosa

– an American reality television personality and a singer

Vicki Gunvalson

– an American reality television personality, businesswoman, and successful insurance agent in Coto de Caza, California

Jeana Keough

– an American television personality, realtor, actress, and model

Lauri Peterson

– an American Television personality and a successful Orange County real estate developer

Tammy Knickerbocker

– an American Television personality and a businesswoman embarking on a new marketing business venture called Veriya
Episode 1 - The Housewives Are Back!
Slade Smiley develops jealousy about Jo De La Rosa's excessive partying in the first episode of "The Real Housewives of Orange County" on Bravo's second season. In contrast, Lauri Peterson is overjoyed after meeting George Peterson, the guy of her dreams. While Jeana Keough copes with her disorderly home and her son Shane Simpson's back injury.
Vicki Gunvalson tries to instill real-world principles in her son Michael. Meanwhile, Tammy Knickerbocker, a new housewife, joins the group, while Kimberly Bryant departs Coto following a skin cancer scare.
Episode 2 - Be Nice to the New Girl
To Slade's dismay, Jo finds herself pulled to vibrant Los Angeles while Lauri enjoys her holiday with George in St. Tropez. Jeana does her best to keep Colton focused on a crucial baseball audition. At the same time, Shane drives everyone in the Keogh household crazy. 
Vicki drives her family crazy while preparing for a two-week journey to Europe. At the same time, Tammy moves her family into her rental home with her son Ryley and daughter Lindsey.
Episode 3 - Watch Out Bitches!
Lauri purchases a modest black dress for a Republican fundraiser she will go to with George. At the same time, Jo continues to party until the early morning hours, which annoys Slade.
Tammy's youngest daughter Lindsey is still devastated by the divorce and laments the loss of her trust fund. Jeana strives to instill thrifty principles in her daughter Kara. Vicki arrives back at her house after her two-week cruise refreshed and rested.
Episode 4 - Relationships Are Better Than Your Head
Jo battles the pull of her relationship with Slade and her newfound freedom. The Orange County Home & Garden Expo is where unresolved tension between Jo and Lauri resulting from Lauri's connection with Slade comes to a climax. Jeana,
Jo, Lauri, and Vicki are there. Meanwhile, Tammy's rebellious daughter Megan takes her to a Pit Bull breed show. Vicki also struggles to let go of her obsession with her daughter Briana and her job.
Episode 5 - Stranger in Your House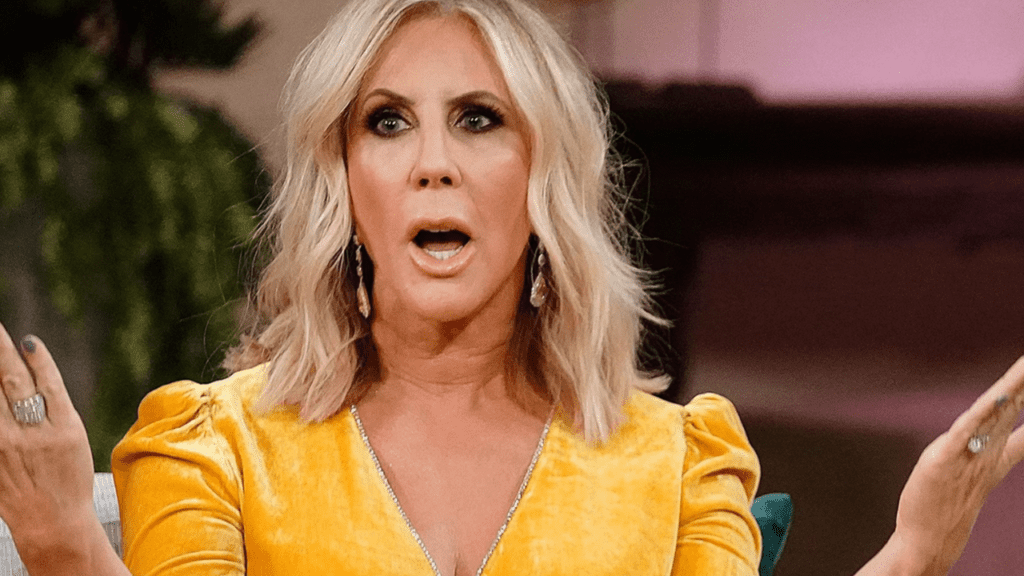 On Jo's birthday, resentment develops between Slade and her. Lauri's son, Josh, is missed as the entire family travels to Maui, Hawaii, on vacation with Lauri and George. When Shane extends an invitation to a girl he met online to spend a few days with him, the Keough family is on edge.
Vicki's patience is limited as she juggles work and caring for a new dog. At the same time, Tammy's daughter Lindsey obtains her driver's license and dreams of a fancy car.
Episode 6 - Studio, Jewelry, and Babies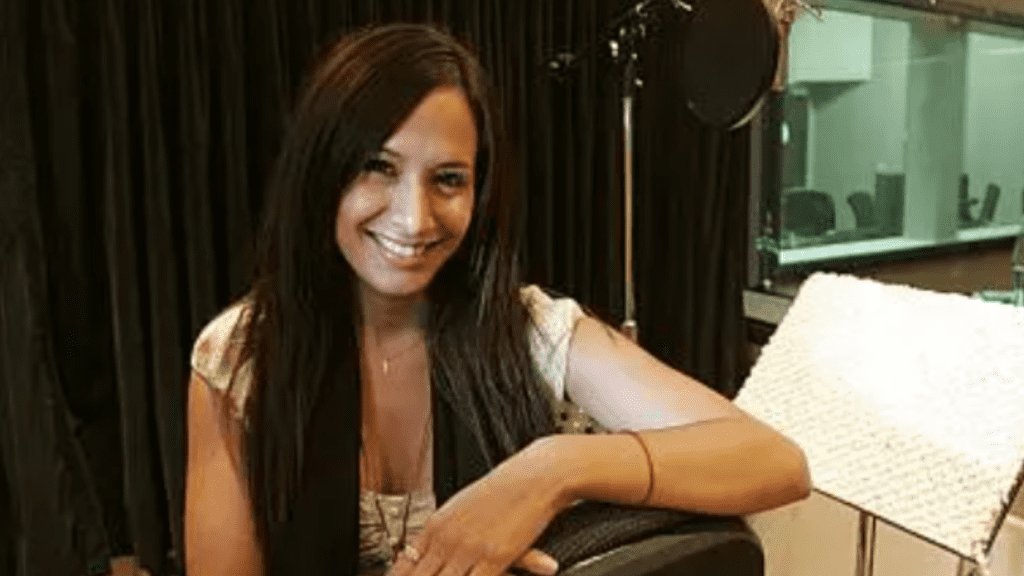 Real housewife Jo experiences several issues during her first studio recording. She attributes the problems to her love of coffee, but it is subsequently discovered that her reliance on Slade is to cause. Tammy has locked her out of the house to stop her youngest daughter from planning a party. 
The girl sneaks in and throws a party, but she cleans up everything and doesn't leave any evidence. After taking a horseback ride, Tammy's girls ask their father to get them a horse. The moment Lauri goes to a picture session for The O.C., She learns her fiancee purchased her a new car while they were housewives.
While Lauri searches for investors, she and her business partner begin making jewelry. Vicki and Jeana enjoy themselves on a girls' night out with a cooking theme. The daughter of Jeana misses her college-bound lover, and her brother Shane teases her about it.
Episode 7 - Jo Jo, the Housewife
Colton and Kara get ready for the new school year by buying new clothes, while Jeane employs a dog trainer to tame their dogs, who are still unruly. Jo informs Slade that she is relocating to Los Angeles. Tammy resumes dating after growing weary of being single. Jo is not among the ladies who visit an astrologer, but they are astounded by how precise the readings are.
Jo surprises Slade with a bomb. Is she prepared for the repercussions? When Lauri learns that Ashley has wrecked her townhouse, she consults George for guidance on handling the situation.
Jeana's kids spend hundreds of dollars on clothes on her credit card as they get ready for school. Tammy, meanwhile, embarks on her first date and enters the realm of singledom. Vicki and Donn look to astrology for advice on their union.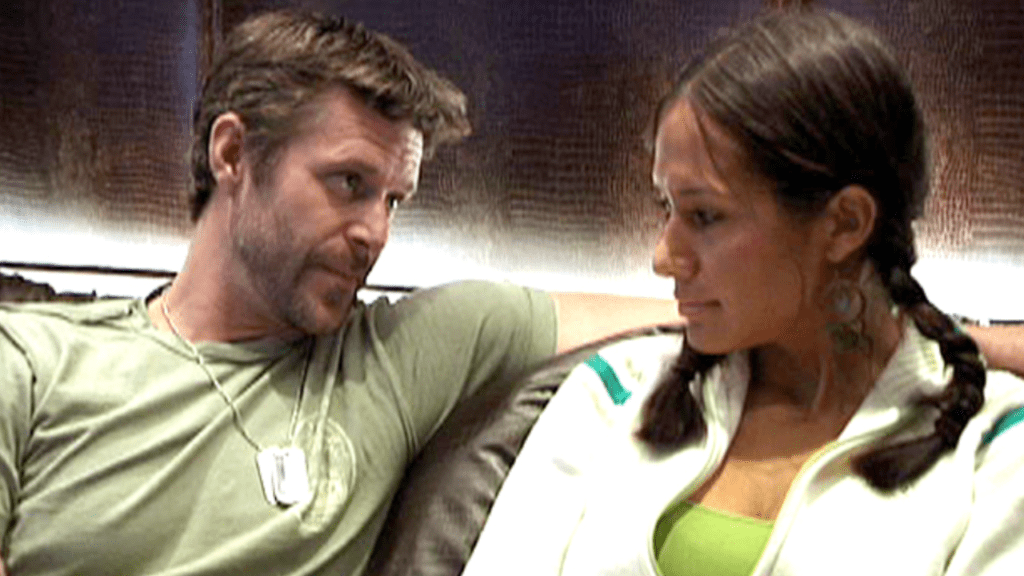 Slade the boyfriend of Jo breaks up with her. However, Lauri does her business fail after receiving a ring. Never underestimate the Girls of Orange County's ability to make the season finale thrilling and priceless. The following season, Josh, Lauri's son, comes into the townhouse but is later expelled for "breaking house rules" and then takes up residence with Lauri's new husband's ex-wife.
Episode 10 - Real Housewives Confess: A Watch What Happens Special
The "housewives" gather to discuss some of the more shocking and dramatic episodes from the second season and to consider the impact the show has had on their lives.
The Real Housewives of Orange County Quick Facts
is an American reality T.V. series

broadcast on Bravo

aired from January 16, 2007, until March 20, 2007

primarily filmed in Orange County, California

Executive producers include Adam Karpel, Alex Baskin, Douglas Ross, Gregory Stewart, Scott Dunlop, Stephanie Boyriven, and Andy Cohen.

consisted of 10 episodes

In the first episode of Season 2, Kimberly Bryant, who also appeared in Season 1 announced her departure from the show and didn't return as a cast member. She had moved to Chicago as a result of a skin cancer fear.