She follows a very simple method to lose weight, which you can also do as long as you are focused and committed to your goal.
The most well-known works of Issa Rae are the book "The Misadventures of Awkward Black Girl," the YouTube series "Awkward Black Girl," and the co-creation and starring roles in the HBO series "Insecure."
She has received two Primetime Emmy Award nominations for Outstanding Lead Actress in a Comedy Series for her role in Insecure, as well as two Golden Globe Award nominations for Best Actress in a Television Series, Musical or Comedy.
In addition to receiving several significant accolades in the entertainment sector, Issa has gained media attention because people began to notice that she had lost weight.
During her television appearances, she said that the gain we see on her body is called "New Money Weight," which she elaborated more in her interview with Women's Health back in 2019.
Issa Rae's Weight Loss Tricks
The main keys to Issa's successful weight loss:
Her workout routine includes jogging and walking 
She follows Paleo-Leaning diet
Related Weight-Loss Posts
What does "New Money Weight" by Issa Rae mean?
Issa explained to Women's Health that she had no money at all when the web series "Awkward Black Girl" began. The good news is that additional opportunities started to present themselves after the series aired, and she started to put on "New Money Weight."
She provided the publication with an explanation of "New Money Weight" by saying, "When you get a good job, you're like, 'I can afford to eat at restaurants all the time!' That adds up in weight." She also mentioned that having free access to delicious food was one of the benefits of her profession.
But as time passes, Issa is dissatisfied with what she sees on television, particularly her own appearance and weight, which led her to decide to do something about it and finally begin her weight loss journey.
"Time to work out is so limited, but when I first started seeing myself on TV, I was like, 'I gotta make time,'" she stated.
Issa Rae calls herself a "big excuse" person.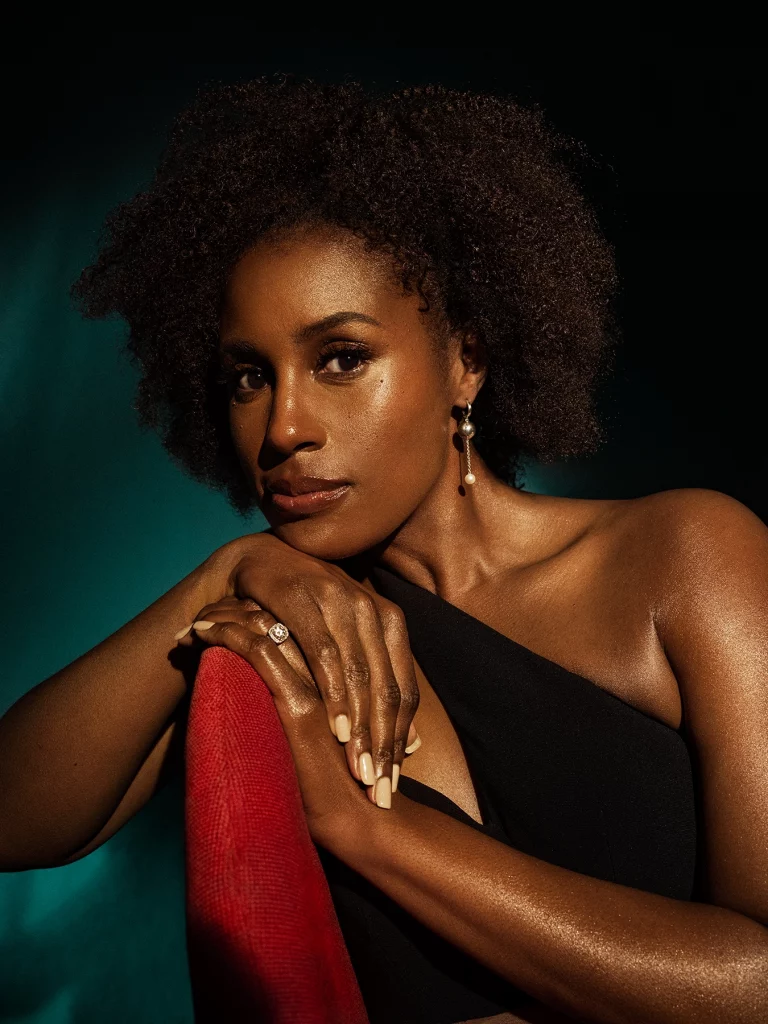 Issa confessed that she is a "big excuse" person when it comes to working out and eating healthfully in the same interview.
"I'd have spurts of trying to work out and being good. Then once I fell off, I'd be like, 'Well, there's always next year. Let me make it my New Year's resolution,'" she continued. "But even then, I would still be eating wrong while exercising vigorously."
This specifically occurred while she was filming "Insecure," which left her with little free time to exercise and lose weight. It also made it difficult for her to maintain consistency.
She ultimately discovered a workout regimen that was effective for her, and she is now committed to finishing the job. She set her alarm at 4:55 a.m. and immediately went for a walk to get some sweat off.
Issa Rae's workout routine is walking and jogging.
Issa Rae walks and runs as part of her workout routine for an hour a day, which helps her lose weight.
"I exercise for, like, an hour each day. My neighborhood has a bunch of hills, so it's walking up hills," she shared. "Then I alternate between walking and jogging. I hate jogging—you're going in circles, but I recognize that it helps."
Based on the current outcomes in her physique, her workout is quite simple yet highly effective. It also demonstrates that you don't have to work out hard or go to the gym to lose weight; you can do it in the comfort of your own home or neighborhood, just like what she did.
Working out helps Issa Rae's mental health.
The actress has additionally shared that exercising a day helps or benefits her mental health while recounting an incident where she realized it.
"You know those earbuds that you put in your ears? I was running, and one fell. It was dark outside, and I couldn't find it," she added in the same interview.
"So I was forced to just be alone with my thoughts, and I was like, 'Oh, I need to do this more often.' Those moments are the most creative. I think finding those moments while also nurturing your body is important."
Issa Rae follows a "Paleo-Leaning" diet.
Issa Rae includes a diet known as the "Paleo-leaning" diet in addition to walking and running in her weight loss routine.
A paleo-leaning diet, as defined by Mayo Clinic, consists of meals that are comparable to those that would have been consumed between 2.5 million and 10,000 years ago during the Paleolithic era.
Lean meats, fish, fruits, vegetables, nuts, and seeds are among the foods that are frequently found in it. Previously, these meals could be gotten by hunting and gathering.
If you plan to adhere to this diet and have spoken with your dietician about it, stay away from grains like wheat, oats, and barley, legumes like beans, lentils, peanuts, and peas, dairy products, refined sugar, salt, potatoes, and all other highly processed foods.
The Mayo Clinic even advised having broiled fish and cantaloupe for breakfast if you wish to do this and stick to a specific day's food. Lunch will be a romaine salad with a lemon juice dressing, carrots, cucumbers, tomatoes, and walnuts.
An orange, carrot sticks, or celery sticks are among the available snacks. Lastly, for dinner, lean beef sirloin tip roast, steamed broccoli, a salad consisting of mixed greens, tomatoes, avocado, onions, almonds, and lemon juice dressing, sounds good, as well as strawberries for dessert.
Aside from helping you lose weight, a paleo-lean diet can also help you regulate your appetite, enhance your blood sugar tolerance, manage your blood pressure, and lower triglycerides.
Issa has previously discussed her diet and even said that she has been attempting to lose weight since she was 12 years old. Still, because she is a "big excuse" kind of person, she only began when she suddenly felt bad about her body every time she saw it on television.
"I thrive off fresh starts. I will do a cleanse or diet—I need a reset button," she noted in a statement acquired by Fabiosa. "So seeing myself on TV for a season was an excuse to be like, 'I want to lose a couple of pounds.' I want to look my best, be my best, and feel my best."
"I started just eating right. I stopped eating all of the things and started eating less of the things. I've been trying to lose weight since I was 12. For me, [Insecure] actually gave me a reason to do it, and it's really just about how I feel and how I want to look."
"And it's all vanity. I want to look good in a bathing suit in the summertime," she added. "I want to look good to me naked, and when December rolls around, I'm gonna be eating again and going to town."
Additionally, it was reported by various media outlets that the actress had been a vegetarian for 15 years before converting to a paleo-leaning diet.
Vegetarians come in a variety of types, including lacto-vegetarian, ovo-vegetarian diets, lacto-ovo vegetarian, pescatarian, and vegan. She did not, however, say which one she had previously followed.
Did Issa Rae undergo weight loss surgery?
Issa Rae has never confirmed any of the claims that she underwent weight loss surgery to drop weight rapidly, despite there being reports to the contrary. Instead, she would constantly discuss the natural weight-loss methods she followed, which included running, walking, and a paleo-friendly diet.
She has been persistent and committed to losing weight. Moreover, she constantly makes time to balance her healthy lifestyle and put in hard effort.