Particularly after seeing the first look teaser, we can all relate to the actress.
We're all in awe of Ana de Armas' striking resemblance to Marilyn Monroe in the "Blonde" trailer, which has us all speechless. It even received a lot of positive feedback on social media and made several headlines.
Jamie Lee Curtis will be able to connect to this. When the actress saw the Cuban star in the photographs that had been released of herself portraying the illustrious legend, she couldn't help but express her excitement.
Curtis got the opportunity to witness de Armas' first images and a brief video of her channeling Monroe in an interview obtained by Cheat Sheet. "She showed me a picture of her as Marilyn," she shared.
"My father was in 'Some Like It Hot,' and I have a lot of photos of my father and Marilyn. It was a couple of still pictures and one video of her moving through space with no audio. But it was so shocking because she was Marilyn."
If there is someone who knows her features more than the people do, one of them would be Curtis since the two have already starred in a film entitled "Knives Out" in late 2019. It was also around the time that the "Blonde" started its production.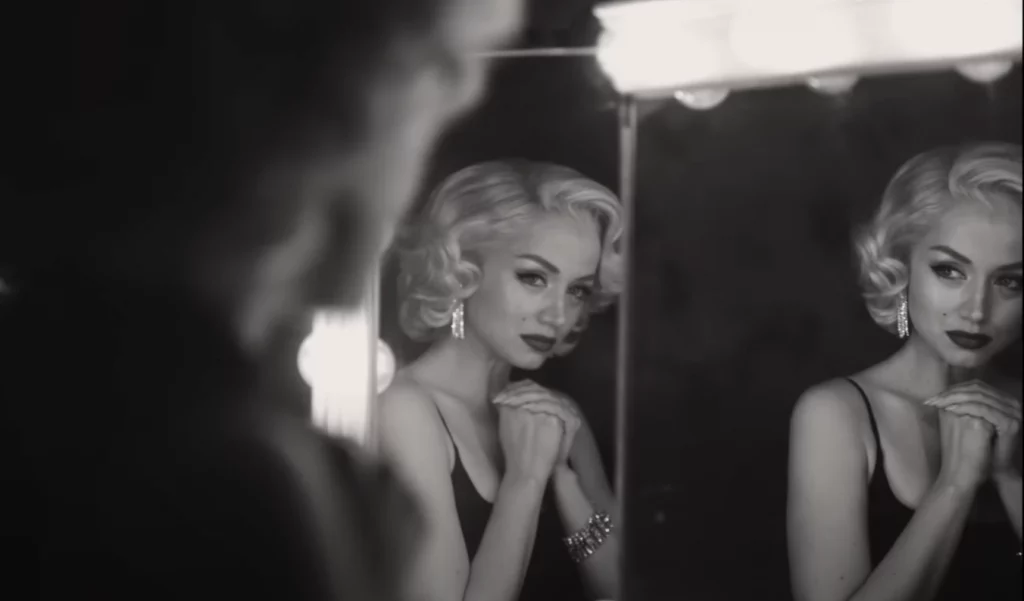 The late icon's famous blonde curls, dramatic eyebrows and lips, patented winged eyeliner, and renowned beauty, admired by many women, were all sported by the actress, who looks uncannily identical to her.
"I was really lucky to have Ana because she could just do anything," Dominik stated in an interview with Netflix Queue. "She was so good. She would get there so quickly."
"Her feelings were just so under her skin, and anything I said to her, she really understood. The scenes would always just come to life because Ana was there."
Reactions to Jamie Lee Curtis' Reaction After Seeing Ana de Armas As Marilyn Monroe
I considered getting into the reality that Ana De Armas is not Anya Taylor Joy. A lot of white Americans will see her and they just will not view her as a white woman. Jamie Lee Curtis is almost certainly among the many white Americans who are taught to view Latin=Brown people.

— Luciano, But They Are Quite Proud (@Lucianowrites) July 15, 2022
It's funny that Jamie Lee Curtis tried to be a white ally to what she assumed was fresh-off-the-boat Ana de Armas.

— J. Alejandro Becerra G. (@bmo985) July 13, 2022