This comes just days after it was revealed that he and his ex-girlfriend would be expecting their second child.
Following reports that he and his ex-girlfriend Khloé Kardashian were expecting their second child through surrogacy, Tristan Thompson was pictured holding hands with an unidentified woman after he was discovered partying in Greece.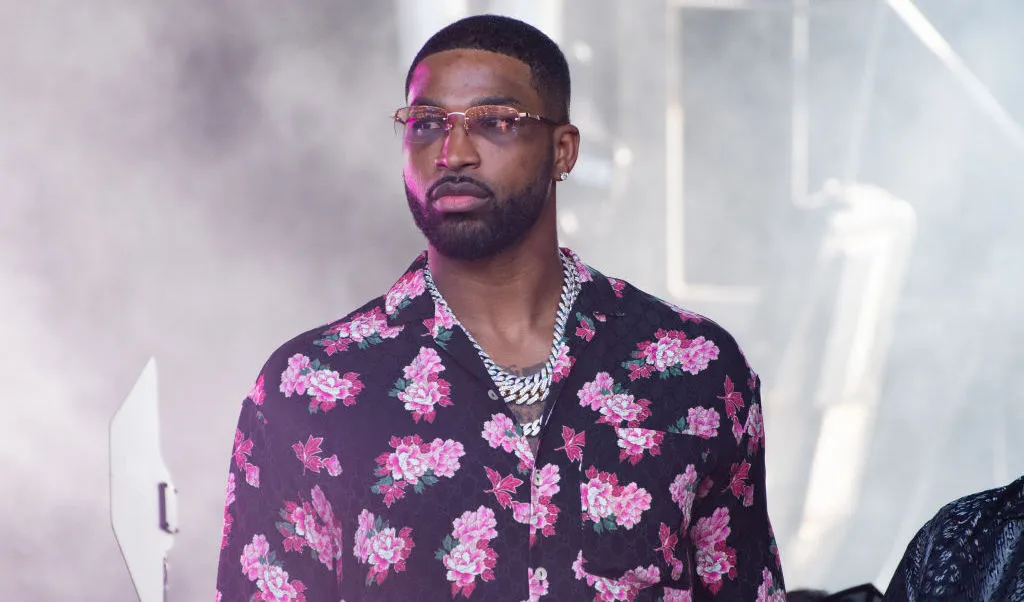 Thompson is seen sporting a flowery shirt, black slacks, and white sneakers as he holds hands with the woman, who is wearing a form-fitting pattern dress, in a photo captured by TMZ at roughly five in the morning.
He seemed to be having a good time, partying all night long abroad. He's been photographed drinking and attempting to make out with women at the pub before, so this isn't the first time.
The pregnancy news also comes after a paternity test revealed that Thompson is the biological father of Maralee Nichols' baby. Additionally, it shows that the ugly breakup between the now-ex-couple and the decision to have the child came earlier.
A representative for Khloé confirmed the news, saying, "We can confirm True will have a sibling who was conceived in November. Khloé is incredibly grateful to the extraordinary surrogate for such a beautiful blessing. We'd like to ask for kindness and privacy so that Khloé can focus on her family."
This will be Thompson's fourth kid and the reality star's second child. In addition to his son he had with Maralee and his daughter True with Khloé, he is also the father to Prince, with his ex-girlfriend Jordan Craig.
Reactions to Tristan Thompson Caught Holding Hands With A Mystery Woman
I ain't ever seen Tristan Thompson in the news for basketball

— Aisha ☆ (@princessjahadd) July 18, 2022
Y'all keep thinking that Tristan Thompson is the weird one in this situation but it's definitely Khloe.

— Burrrnie (@Chicoscorner) July 18, 2022