In Season 9 of The Real Housewives of Beverly Hills, the City of Angels offers a taste of heaven. Along with Denise Richards joining the group as a regular, all six of the cast members from RHOBH Season Eight returned. Newcomer Denise, a recent arrival, uses her forthright personality to carve out a place among the outspoken group, which she finds to be both a blessing and a curse.
Cast of The Real Housewives of Beverly Hills Season 9
Kyle Richards – is an American actress, television personality, and socialite
Lisa Vanderpump – television host, author, philanthropist, and actress from England
Lisa Rinna – an established American actress, writer, talk-show host, and a successful model
Erika Girardi – an American actress and singer whose debut single "Roller Coaster" placed No.1 on the Billboard Hot Dance Club Playlist
Dorit Kemsley – an American television personality and fashion designer who specializes in swimwear and Italian resorts
Teddi Mellencamp – an American actress, television personality, and self-professed "accountability coach." Additionally, she founded and is the proprietor of the lifestyle and fitness business "All In by Teddi."
Denise Richards – an American television personality, actress, and former fashion model
Episode 1 - Lucy Lucy Apple Juicy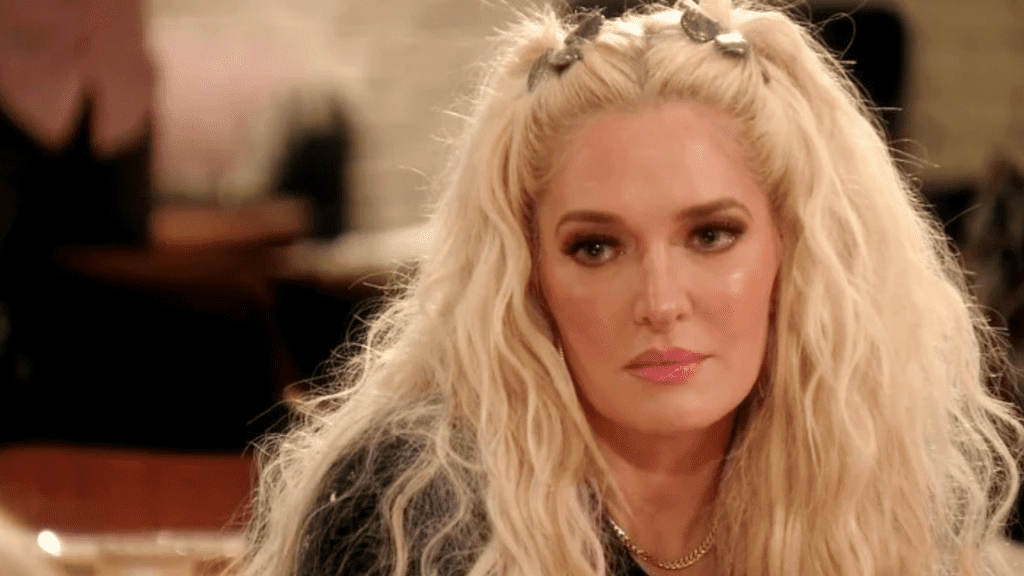 Episode 2 - Eat Your Heart Out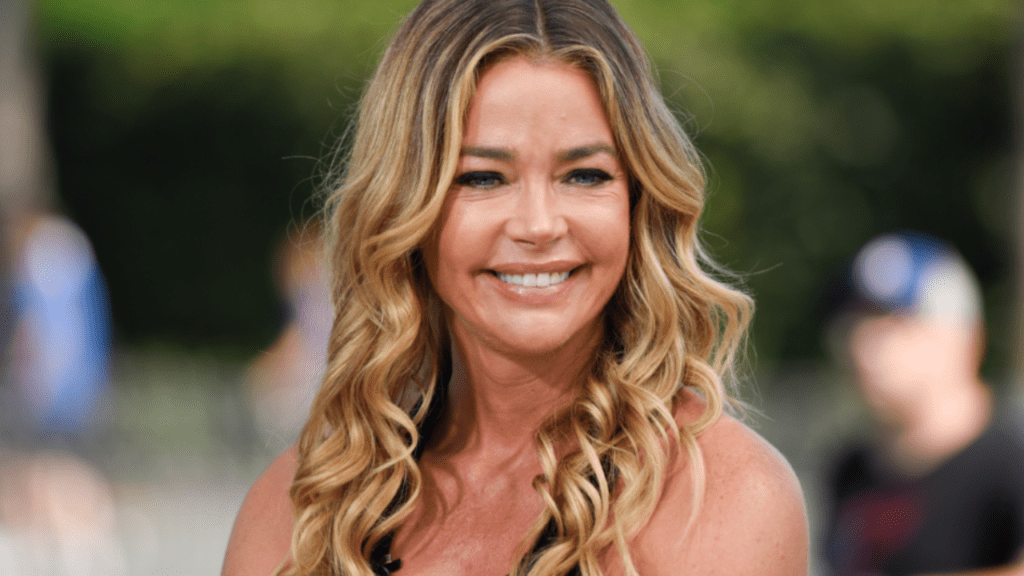 Newcomer Denise finds out right away that the other women's fun in the sun, sand, and surf comes with lots of strife on a private island in the Bahamas. According to Lisa Rinna, Kyle and Teddi may have been employed in a plot to avenge Dorit. 
Episode 3 - Sun and Shade in the Bahamas
According to Lisa Rinna, Kyle and Teddi may have been employed in a plot to avenge Dorit. When Lisa Vanderpump queries Erika about her motivations, she is taken aback and feels unfairly painted as "the bad guy."
Dorit, who is having trouble comprehending puppy gate, is consoled by Lisa Rinna and Denise. While Kyle begins to restore her jewelry collection, Erika and Teddi move over their turbulent past.
Episode 5 - The Proof Hurts
Denise shares some beautiful information regarding her future with Lisa Rinna. As Kyle and her family drop Sophia off at college, her fear is front and front. Teddi is not as angelic as she portrays herself, according to Lisa Vanderpump, and she has evidence to support her claim.
Episode 6 - Fifty Shades of Shade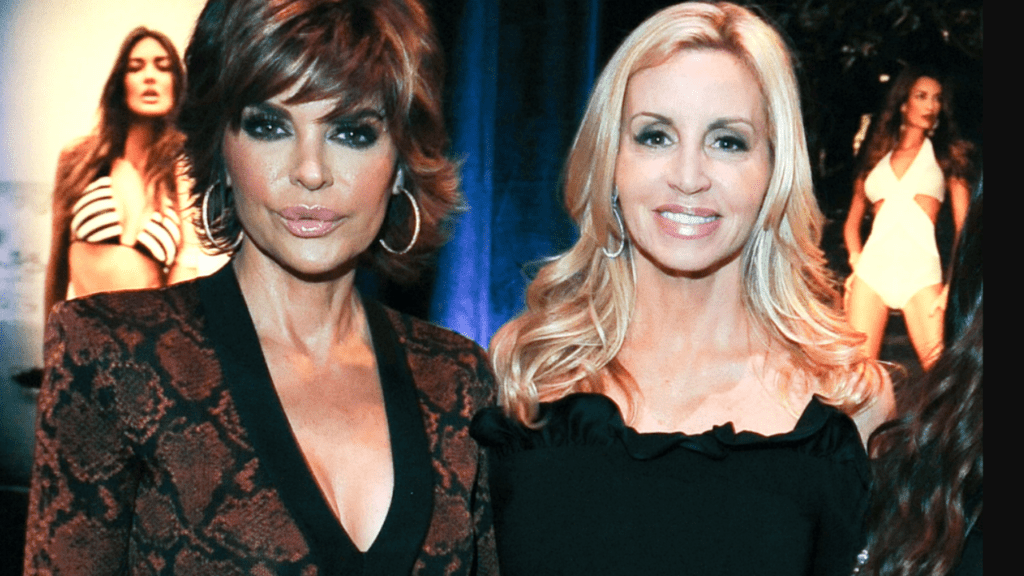 During a picture shoot for a magazine, Erika encourages Dorit to increase her sex appeal. At dinner with Lisa Vanderpump and Kyle, Denise lets it all hang out and shares some primary (literally) information regarding Aaron. Lisa Rinna assists Camille Grammer in organizing her 50th birthday party.
Episode 7 - Eat, Drink, and Be Married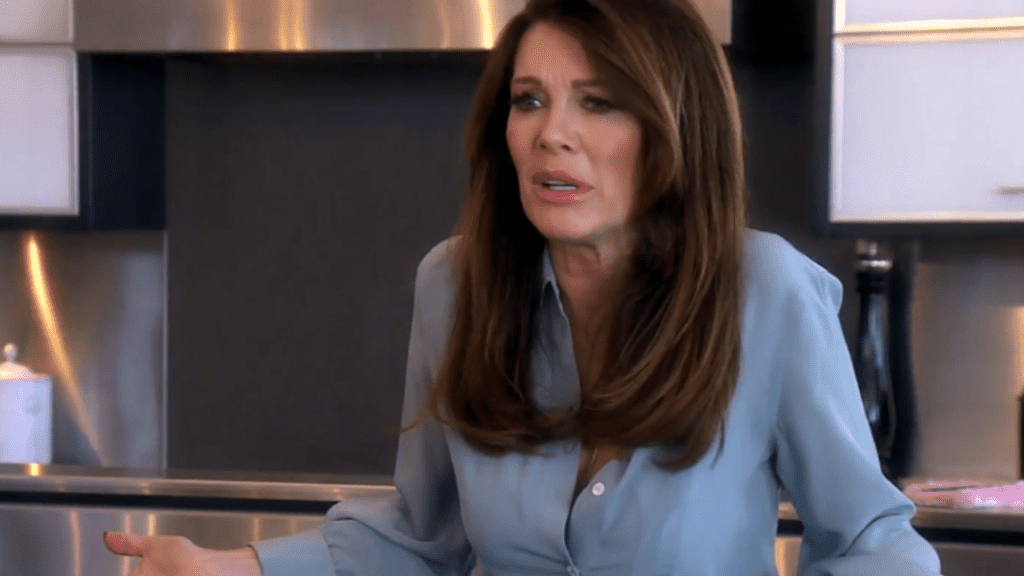 Denise, rushing to plan her big day in record time, goes shopping with Kyle, Dorit, and Teddi for a wedding gift. Lisa Rinna runs into an ex-boyfriend who dated both Denise and her at the same time. Lisa Vanderpump dreads running into Teddi at the wedding after their fatal encounter at Camille's birthday party.
Episode 8 - Showdown at Villa Rosa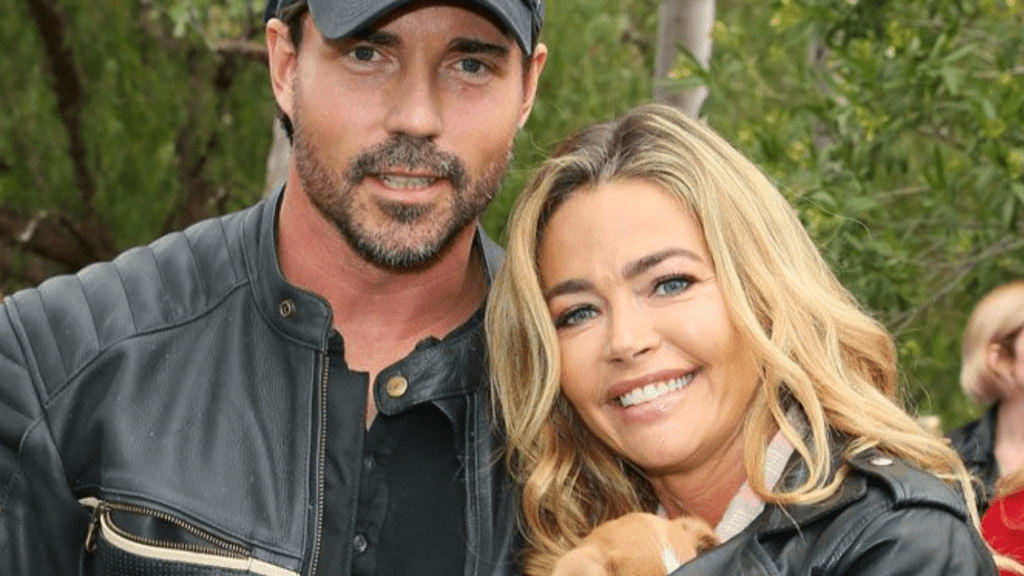 Instead of going on a honeymoon, newlyweds Denise and Aaron Phypers start their lives together by nesting at home. Erika and Lisa Rinna provide Dorit with moral support as she copes with the fallout from the dog incident being made public. Teddi sticks to her promise to arrange a fundraising event for Vanderpump Dogs.
Episode 9 - A Wolf in Camille's Clothing
As Lisa Vanderpump's birthday draws near, she and Kyle must deal with the hurt feelings left over from their bitter argument. Denise feels conflicted between her new connection with Lisa Vanderpump and her commitment to the organization. Teddi and Lisa Rinna discuss a botched tweet.
Episode 10 - A Supreme Snub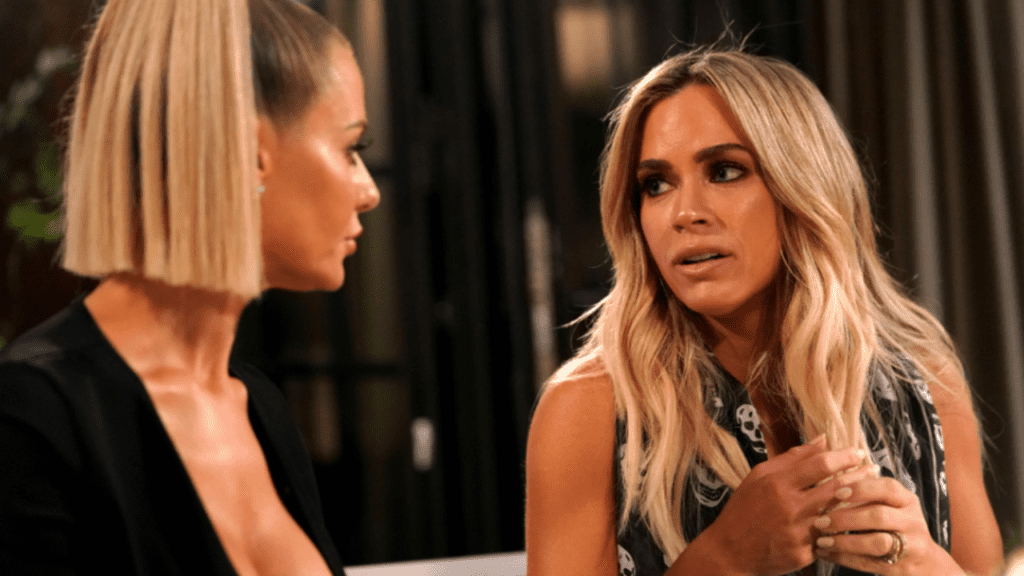 Denise helps Dorit recover from her public attack in the media. Kyle believes she is held responsible for Lisa Vanderpump's absence from Camille's bridal shower. Later, when Rinna and Teddi argue over politics with Camille, a dinner honoring Lisa Rinna's mother takes an unexpected turn.
Episode 11 - Do You Really Want to Hurt Me?
Erika begins her solo tour in New Jersey. Still, she quickly returns to Los Angeles to meet up with the others for the Culture Club event, where Lisa Rinna meets an idol and Kyle and Teddi cross paths backstage.
Episode 12 - The Ultimate Ultimatum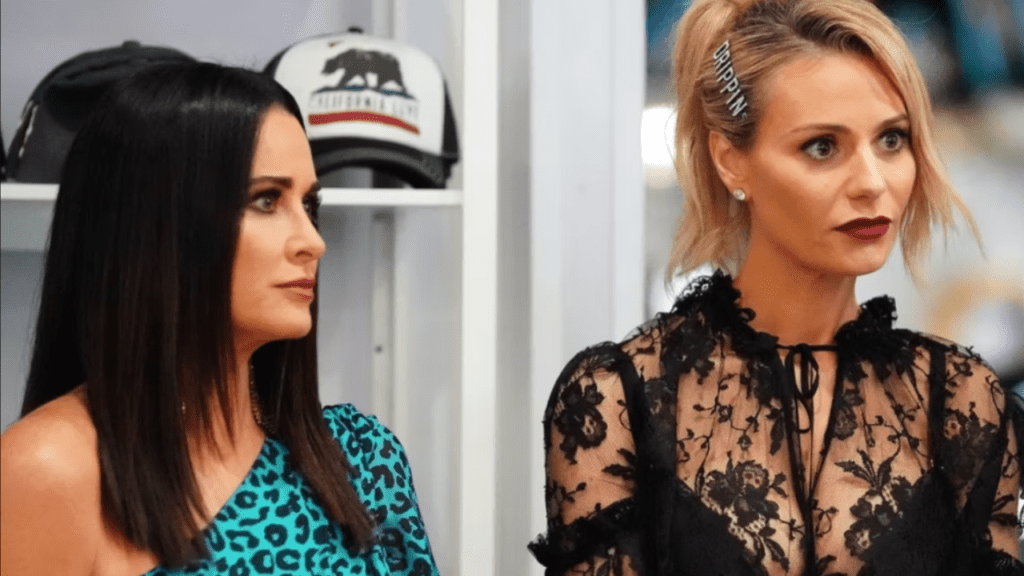 At Teddi's dinner party, unresolved tension between Kyle and Dorit erupts, and Denise experiences Camille's false flattery for the first time. Lisa Vanderpump issues an ultimatum to Dorit that could end their friendship for good.
Episode 13 - Grilling Me Softly
For a camping trip in the wild outdoors, the women hopped in Teddi's RV and drove out. Erika and Dorit enjoy the idea of "roughing it" because there is no room for glam squads. Still, Kyle is forced to step outside of her comfort zone when she tries to embrace her adventurous side.
Episode 14 - The Show Must Go On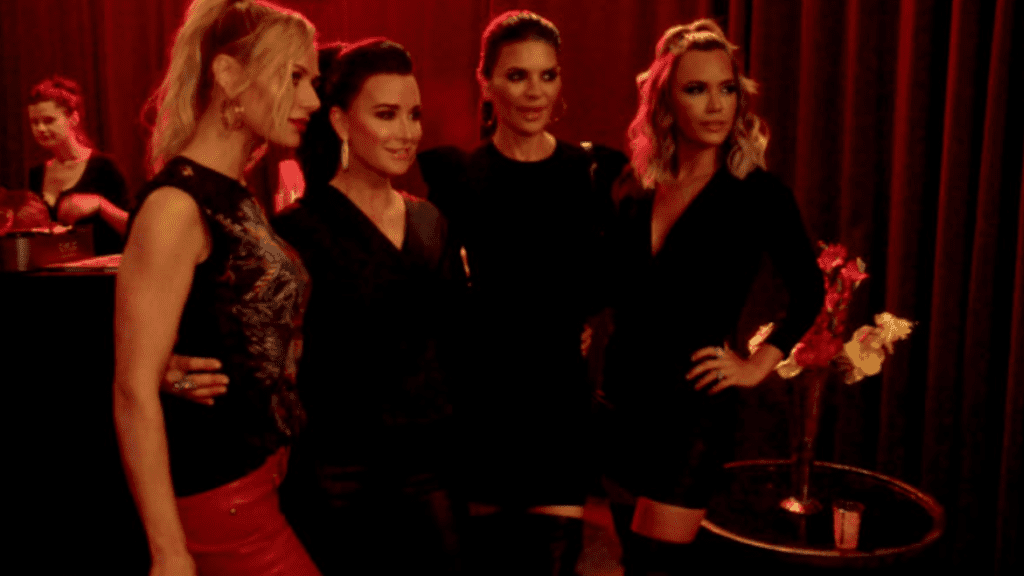 At the LA stop of Erika's concert tour, Kyle, Lisa Rinna, Dorit, and Teddi get rowdy. Still, a significant mishap threatens to end the show. Camille discovers yet more chance to berate Teddi when asking Lisa Vanderpump about her Hawaiian wedding.
Episode 15 - One Wedding and a Polygraph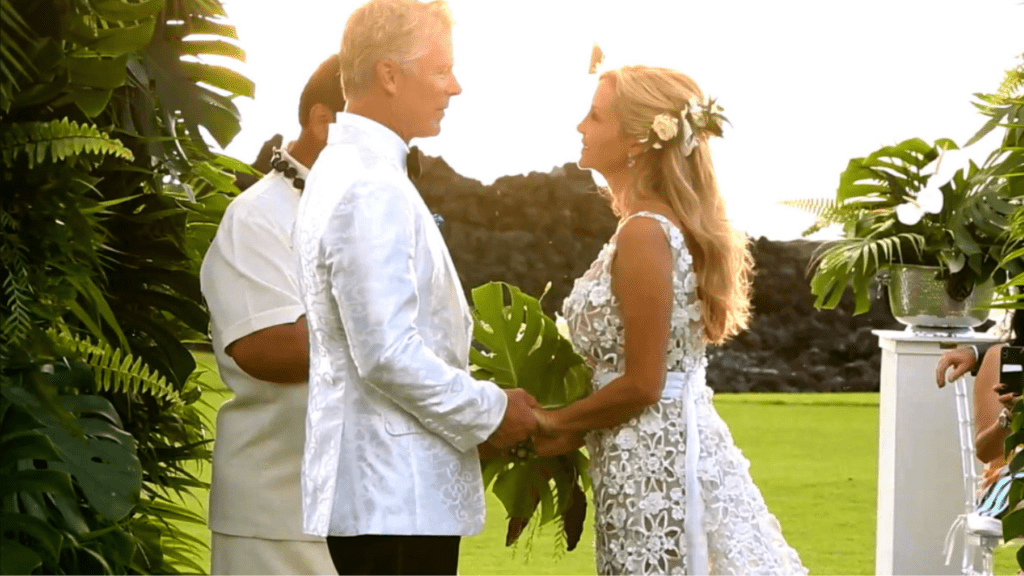 The women fly to Hawaii for Camille's extravagant wedding in the Hawaiian paradise. Kyle volunteers to be a bridesmaid. Lisa Rinna's health might interfere with her fun time with Dorit, and Lisa Vanderpump takes extreme lengths to establish her innocence in the dog drama.
Episode 16 - Meet Rinna Jayne
Lisa Rinna, Kyle, Teddi, and Dorit find an article that reveals Camille's deceit while returning from Hawaii. Kyle confronts her darkest fear while organizing a grand Halloween-themed party for her daughter's 30th birthday. Dorit and Teddi struggle with the want to engage Camille after reconciling with Denise and Erika.
Episode 17 - A Double Shot of Brandi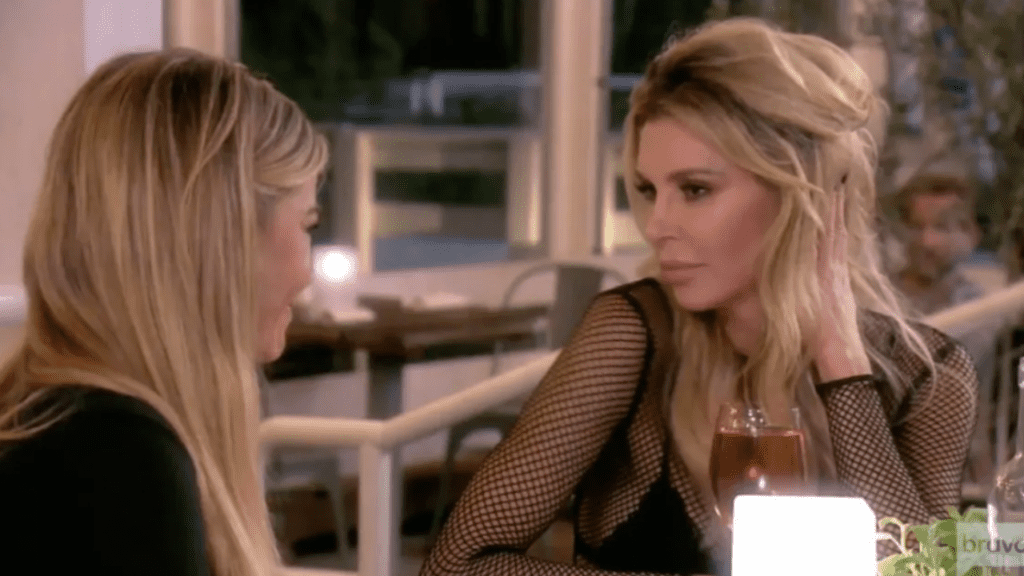 Erika and Lisa Rinna are astounded by Camille's ability to speak from both sides of her mouth. Denise has a wild night with Brandi Glanville. Tragedy strikes as Kyle, Lisa Rinna, and Teddi are heading to the airport. Kyle prepares for a girls' trip to Provence, France.
Episode 18 - Pardon Our French
Kyle, Erika, Dorit, Teddi, and Lisa Rinna travel to an opulent chateau in Provence, France, for a wine-tasting expedition. When a large wildfire compels them to leave their houses and seek shelter, Denise and Camille are forced to remain.
Episode 19 - Thirst Impressions
Despite Erika's lack of enthusiasm, a country trip in Provence involves lots of wine and laughter. Due to Teddi and Kyle's overindulgence, an incredible evening of confessions, sobs, and mayhem ensues, with Lisa Rinna and Dorit caught in the crossfire. Denise and Camille make their first trip back to Malibu since terrible disasters upended their lives.
Episode 20 - Un Petit Hangover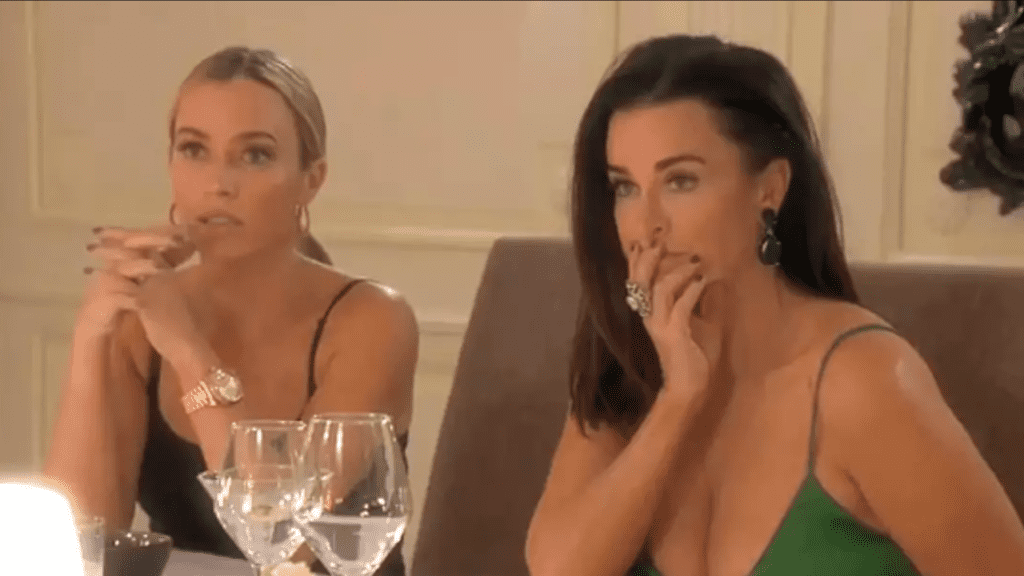 Kyle and Teddi are encouraged by Lisa Rinna to make peace with Erika the following day after their intemperate outburst. Back in California, Denise deals with the aftermath of the Malibu fires.
Episode 21 - Hurricane Camille
At a party that Kyle throws, Camille is anxious to make amends with Teddi, Dorit, and Lisa Rinna; Denise loses her calm; Kim gives Kyle an update on her relationship with Lisa Rinna, and Kyle admits she had a run-in with Lisa Vanderpump.
Episode 22 - Reunion Part 1
Kyle becomes enraged when Lisa Vanderpump fails to appear at the women's meeting to reconcile their differences. Denise, visibly upset, muses on her turbulent year, but Camille takes offense to her remarks. While Dorit calls Teddi out for her treachery, Erika and Lisa Rinna spill filthy details about their husbands.
Episode 23 - Reunion Part 2
Andy put Teddi on trial for her involvement in Puppygate, which ultimately caused a breach between Lisa Vanderpump and Dorit. When the veracity of tabloid headlines is questioned, Dorit, Erika, and Kyle defend their positions.
Episode 24 - Reunion Part 3
The consequences of Camille's spectacular storm-off bring the reunion to a close. A dangerous adversary awaits Teddi and Denise. The demise of Kyle's lengthy friendship with Lisa Vanderpump is discussed while she is in tears. 
The Real Housewives of Beverly Hills Quick Facts
an American reality TV series
the sixth series in The Real Housewives franchise
aired on Bravo from February 12, 2019, to July 30, 2019
filmed in Beverly Hills, California
consists of 24 episodes.
executive producers are Andrew Hoegl, Pam Healy, Barrie Bernstein, Lisa Shannon, and Andy Cohen