In Season 2 of Big Sky, Jenny and Cassie struggle to process the tragic news of Joseph's passing, they look for explanations elsewhere. Max and Rachel decide to take matters into their own hands after Ren threatens Bridger and Madison over the phone, hastily choosing to tell Jenny about the drugs and money. When Dietrich learns about Travis' betrayal, he decides he must exact retribution. Although Wolf and Agatha try to keep Phoebe safe, things do not go as planned because of Ronald.
Katheryn Winnick as Jenny Hoyt
Kylie Bunbury as Cassie Dewell
Brian Geraghty as Ronald Pergman
Dedee Pfeiffer as Denise Brisbane
Omar Metwally as Mark Lindor
Anja Savcic as Scarlet Leyendecker
Janina Gavankar as Ren Bhullar
Logan Marshall-Green as Travis Stone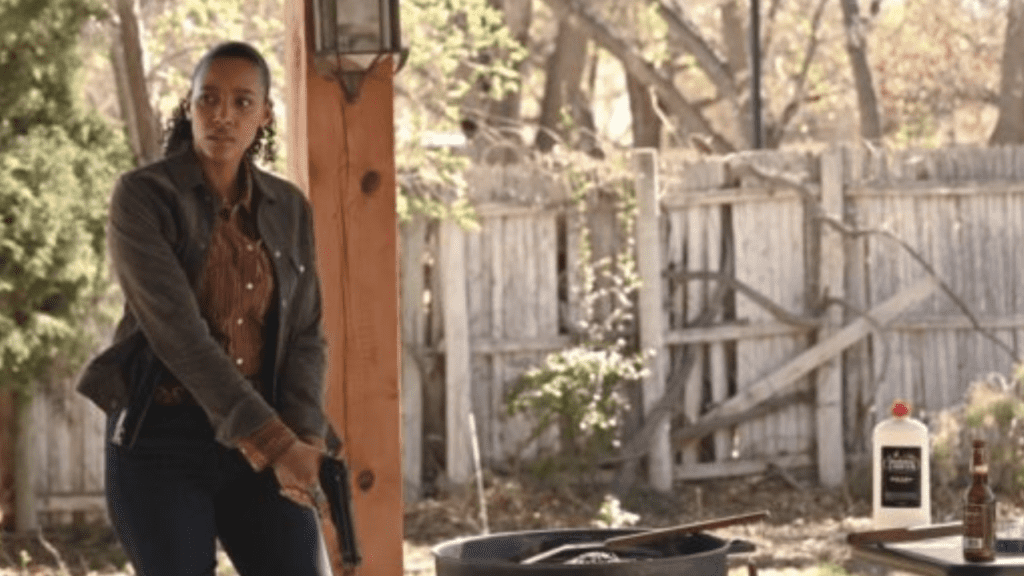 Cassie Dewell (Kylie Bunbury) continues searching for Ronald Pergman (Brian Geraghty) while Jenny Hoyt (Katheryn Winnick) decides to rejoin the county sheriff's office and later runs across an old buddy who is currently working as an undercover drug dealer. While Cassie, Mark Lindor (Omar Metwally), and Jerrie Kennedy (Jesse James Keitel) track down the MHP officer who aided Scarlet Leyendecker (Anja Savcic).
Four teenagers at the crash scene took the narcotics and cash without the investigators' knowledge. Legarski's (John Carroll Lynch) twin brother-looking figure has chained up and imprisoned Ronald in the meantime.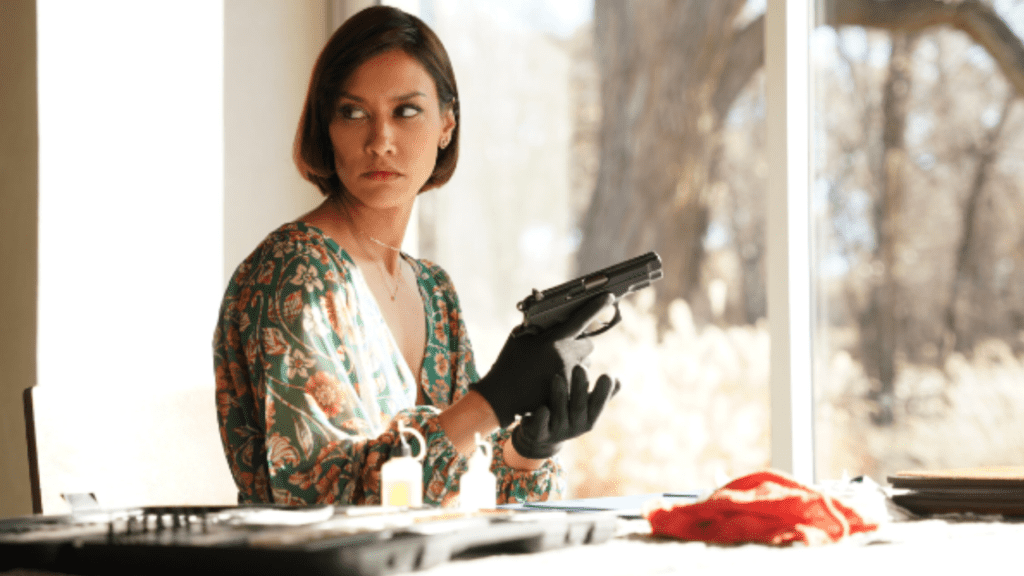 Ren Bhullar (Janina Gavankar), a cartel member, travels to the area with her foot soldier Donno (Ryan O'Nan) in search of the missing cash and drugs. Waitress Tonya Walsh (Jamie-Lynn Sigler), whom she and Donno take captive, is unaware that her lover stole the narcotics and money before he was killed. Bridger Ryan (Jeremy Ray Taylor) realizes that Deputy Harvey (Michael Malarkey) was the one who shot and killed the burglars.
While Cassie and Mark continue their hunt for Ronald, Jenny is contacted to look into the truck accident. It is revealed that Scarlet is also on the farm and that Rick's twin, Wolf Legarski, is attempting to reform Ronald. The teenagers disagree over what to do with the money.
Still, Max (Madelyn Kientz) takes some of it to get her mother's tooth treated, raising T-suspicions. Lock's Harper tells her friends that she knows people who can help them sell the narcotics because of her connections.
Episode 3 - You Have to Play Along
After hearing about the truck victims' discovery in a river on his police scanner, Bridger goes to investigate. Bridger and Ren have a little chat when Ren arrives. When Tonya tries to run from Donno to a far-off diner, he spots her and kills the owner in the ensuing brawl.
Travis, a friend of Jenny's, says he has learned that a cartel cleaner has arrived in town. Jerrie and Cassie are late getting to the diner. Max explains concerns T-Lock's (Arturo Del Puerto) concerns to Harper and advises they relocate the cash and drugs.
Ronald tries to convince Scarlet that they should just play along while they try to get away from Wolf in another conversation. Ren and Donno are waiting in the building as Cassie and Jerrie search for clues to discover where Tonya was abducted when their pickup drives up.
Episode 4 - Gettin' Right to It
Ren poses as a worker assigned to the job site as Cassie and Jerrie become closer, and Donno conceals Tonya. Later, Tonya is given permission to flee so she can visit the detective's office and fabricate Deputy Harvey's murder of the diner owner. When Harper receives a call from Harvey, who has kidnapped Bridger, they decide against selling the narcotics. Harper and Max were about to do it.
Sheriff Walter Tubb (Patrick Gallagher) hesitates to pursue Harvey based on Tonya's testimony, claiming that he requires more convincing proof. Jenny and Cassie observe an impending conflict between the newly arrived Vancouver cartel and the local drug lords. Wolf fits Ronald with a choke collar because he is fed up with him.
To avoid being killed by Harvey when they return the drugs and money in exchange for Bridger, Max, Harper, and Madison Ryan (Lola Skye Reid) devise a strategy.
Episode 5 - Mother Nurture
Jenny and Cassie are shot as they get close to the cabin where Harvey is holding Bridger (Donno). Max releases Bridger after Madison and Harper lure Harvey into the area of the woods where the bags are. Still, Ren shows up, and Bridger recognizes her.
The enigmatic man who had been stalking the teenagers jumps Harvey after he pulls a gun on Harper. During a struggle, Harvey is shot and killed with his own gun. Ren and Donno are visited by Tonya, who offers to assist them in repurchasing cartel funds.
Jerrie decides to visit her mother one more time after painfully learning that she is dying. Wolf admits he's trying to sell a book about the event and that he thinks he's making progress with Ronald. Cassie and Jenny spot Dietrich (David Meunier) inside a pub and pursue him outdoors.
Episode 6 - Heart-shaped Charm
When Cassie notices that Max's keychain matches one discovered close to the crime scene, she becomes suspicious of her and decides to confront her. As Smiley's (Michael Karan Tomsu) insatiable curiosity leads him to follow Travis Stone (Logan Marshall-Green) to the meetup, Jenny and Travis get together to have a private conversation, or so they believe. Travis later encounters Ren and Donno, who are determined to acquire information from him.
In their effort to locate Travis, they come across a horrifying message intended for Dietrich, which makes them dread the worst. Meanwhile, Tonya tries to win over Donno's and Ren's hearts while the kids try to stay hidden while attending to Creary's (Ryan de Quintal) wounds. Ronald and Scarlet attempt to emerge as Cassie experiences an emotional turning point.
Episode 8 - The End Has No End
Jenny and Cassie discuss their most recent encounters with Tonya, prompting Cassie to question her about her employment with Ren. Ronald enjoys his newfound independence after leaving the ranch and Wolf behind. Still, his goals could be derailed by old habits.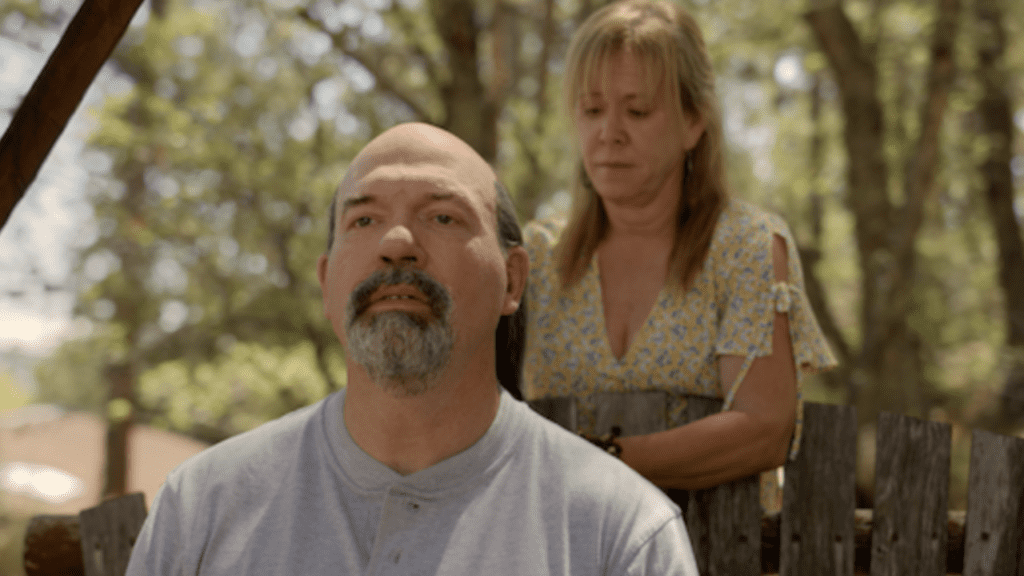 As Jenny and Cassie struggle to process the tragic news of Joseph Dewell's (Jeff Joseph) passing, they look for explanations elsewhere. Max and Rachel (T.V. Carpio) decide to take matters into their own hands after Ren threatens Bridger and Madison over the phone, hastily choosing to tell Jenny about the drugs and money. In other scenes, Dietrich swears retribution after learning of Travis' treachery.
Wolf and Agatha (Romy Rosemont) try to shield Phoebe Leyendecker (Zoë Noelle Baker), but things don't go as planned because of Ronald.
Episode 10 - Happy Thoughts
Ren interferes with Jenny's plan to arrest Jag Bhullar (Vinny Chhibber), and Ronald and Scarlett cooperate to find safety in a strange place. Later, Cassie and Lindor find the damage at the property and unwillingly team up with a known individual. Later, when their father is set to come, Jag and Ren are at odds over how to handle the issue with Joseph's property.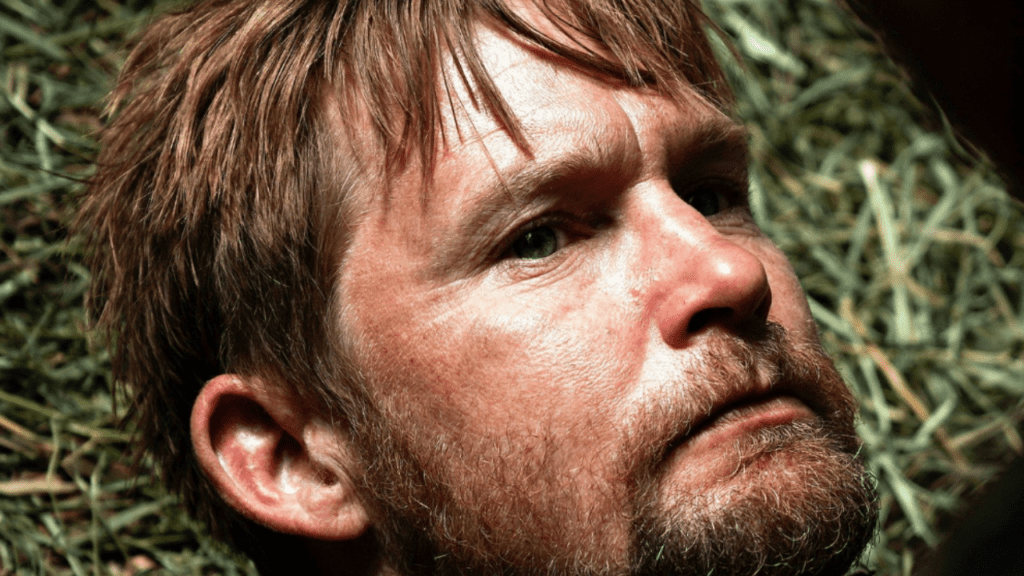 As Jenny scrambles to locate a missing Max and Rachel, things get bad across town. Ronald's injuries start to affect him negatively as Cassie and Lindor are obliged to accept the assistance of a severely hurt Wolf. The Bhullar family has since rejoined, but Ren and Jag's sibling rivalry has reached a new level due to her father's enigmatic appearance.
Jenny unwillingly teams up with T-lock to save Max and Rachel. Still, she soon realizes that not everyone is trustworthy. Scarlett is getting ready to do whatever it takes to keep her and Ronald safe in the meantime, with Cassie and Lindor hot on their heels.
Episode 13 - The Shipping News
The Bhullars' rule continues even though the youngsters are now free of the mess they caused since Travis tries to keep his two lives in balance. At the same time, Jenny is irksomely forced to follow their crew's every move. Meanwhile, with the syndicate baring its fangs at Wolf, Cassie decides to take a break after her final encounter with Ronald.
Episode 14 - Dead Man's Float
Travis and Jenny's relationship is in jeopardy as Jenny tries to prove the Bhullars' participation in a young child's drug-related death. Veer reveals the true purpose of his trip to Montana in the meantime, and a surprise guest brings up powerful emotions from Lindor's history.
Episode 15 - The Muffin or the Hammer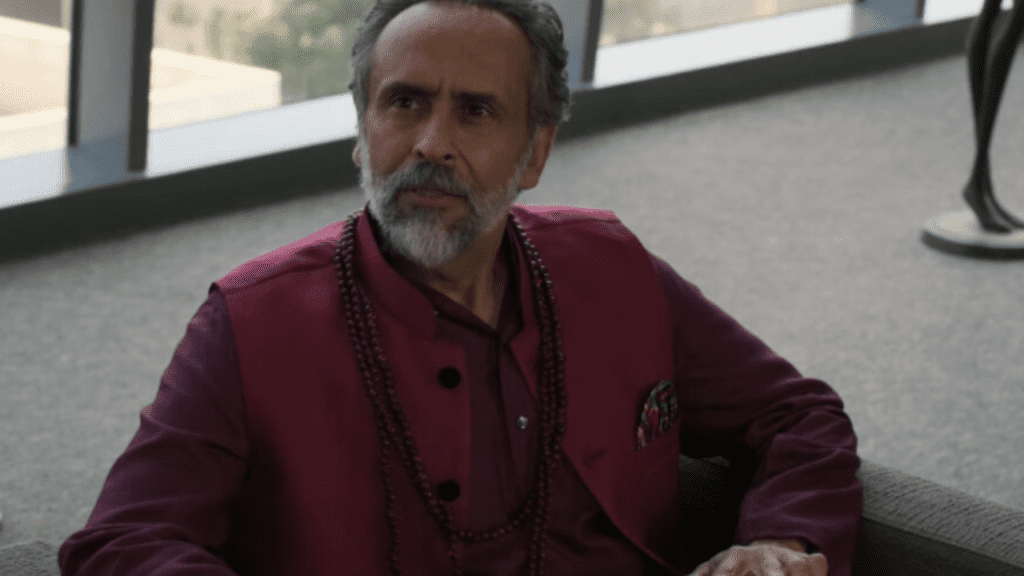 Jenny has a difficult decision with her life on the line, which makes her a target for the Bhullars. However, as Jenny approaches the family, Veer Bhullar (Bernard White) begins to doubt his children's leadership skills and makes a crucial hiring decision that will fundamentally alter everything. The community is torn apart by a distraught father who has lost his son.
Episode 16 - Keys to the Kingdom
All around the community, relationships are tested because of Jenny's worries that Travis isn't acting right. Ren and Jag's growing mistrust of their father, and Alicia Corrigan (Constance Zimmer), Cassie, Jerrie, and Lindor's decision-making.
Episode 17 - Family Matters
While Scarlett, anxious to safeguard her daughter Phoebe, looks for Travis, Jenny worries about him. Scarlett then makes an unexpected phone call that may significantly impact several people's lives. Additionally, when Jag learns the truth about his father and Travis' identity is made known, tensions at the Bhullar ranch increase, prompting Alicia to suggest that Veer step down.
Episode 18 - Catch a Few Fish
Final decisions are made as Jenny searches for Travis before he crosses a threshold that can no longer be crossed. Simultaneously, Ren and Jag form a new familial tie and determine how to treat their father now that he has passed a significant line. Cassie's pursuit of justice is permanently altered by a surprising revelation she receives from Scarlett.
an American crime drama thriller
series created by David E. Kelley
based on The Highway series of books by C. J. Box
premiered November 17, 2020, as a fall entry in the 2020-21 television season, on ABC.
concluded on 19, 2022
was given a second season renewal in May 2021, and it debuted on September 30, 2021
received a third season renewal in May 2022, with the debut date planned for September 21