In Season 19 of NCIS, Agent Parker is accused of killing someone in Season 19 of NCIS, and the crew risks their jobs and lives to find the truth by buying time. The unexpected death of a Navy reservist who worked as an investigative journalist is being looked at by NCIS. Additionally, a critical organ transplant that goes horribly wrong puts an end to Knight and Jimmy's burgeoning romance.
Gary Cole as NCIS Special Agent Alden Parker
Sean Murray as NCIS Special Agent Timothy McGee
Wilmer Valderrama as NCIS Special Agent Nicholas "Nick" Torres
Brian Dietzen as Medical Examiner Jimmy Palmer
Diona Reasonover as Forensic Scientist Kasie Hines
Katrina Law as NCIS Special Agent Jessica Knight
Rocky Carroll as NCIS Director Leon Vance
David McCallum as Dr. Donald "Ducky" Mallard
Mark Harmon as NCIS Special Agent Leroy Jethro Gibbs
Episode 1 - Blood in the Water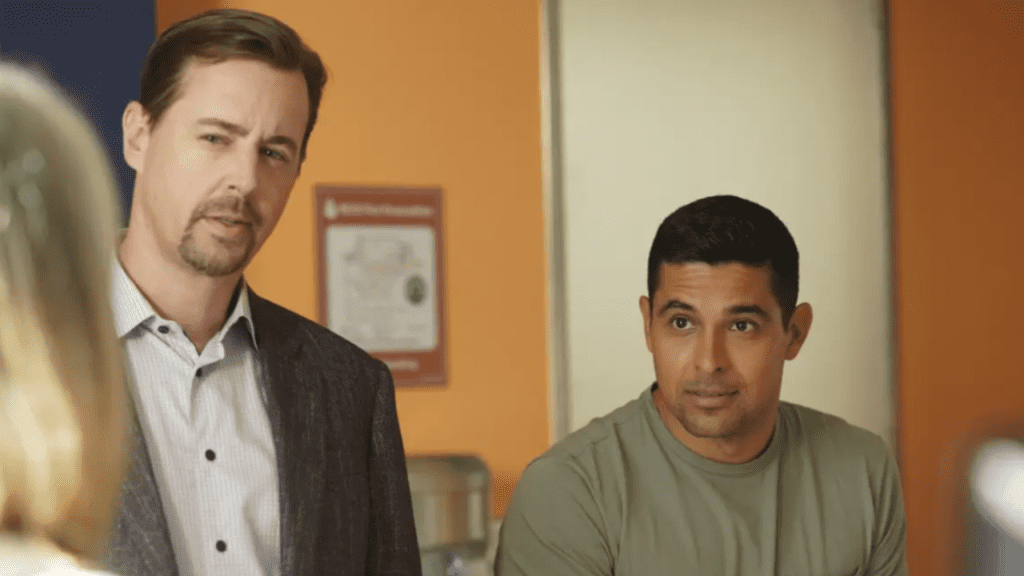 McGee (Sean Murray) and Torres (Wilmer Valderrama) persuade Vance to include Agent Jessica Knight (Katrina Law) in the squad to help them locate Gibbs (Mark Harmon) when the wreckage of his boat is found. At the same time, they are still in shock over Bishop's (Emily Wickersham) departure and Gibbs' disappearance. The culprit is still at large even after the squad finds Gibbs and apprehends a member of the serial murderer he and Marcie Warren (Pam Dawber) were pursuing.
Episode 2 - Nearly Departed
NCIS pursues leads to apprehend Paul LeMere (Jason Wiles), a serial killer using the identity of Tom Samuels. Vance (Rocky Carroll) holds a news conference and suggests that Gibbs perished in the boat explosion to protect him. McGee, Torres, and Knight capture a man they assume to be connected to the murderer. They quickly conclude that he is actually FBI agent Alden Parker (Gary Cole), who was also looking into LeMere. To her annoyance, Torres is eager to surrender Knight Bishop's desk, which leads to a dispute about personal space and Torres' constant sorrow over Bishop's departure.
After stopping Gibbs from shooting LeMere, the team finds him and learns that he is a contract killer rather than a serial killer. LeMere throws the desk at her and breaks the glass when Knight mentions the name of the account funding him during interrogation. This allows Knight to escape and hold Kasie (Diona Reasonover) prisoner in the squad room. 
Episode 3 - Road to Nowhere
LeMere recovers from his gunshot wounds, thanks to Gibbs' deliberate omission of essential arteries. LeMere is questioned by Parker and McGee, but he only mentions his first victim and offers to take Gibbs there because that location holds the key to the case's solution. Parker follows since he doesn't trust LeMere's motives, but Gibbs dumps him after they stop for lunch.
Episode 4 - Great Wide Open
Due to Gibbs' involvement in the LeMere case, an FBI team led by Parker has a warrant out for his arrest. When they get there, they discover Gibbs' house abandoned. The basement has a large hole (finally answering the series-long question of how he gets his boats out). Gibbs and McGee went there to prevent Sonova from constructing a copper mine in Alaska's Naktok Bay. 
The remainder of the team agrees that the mine led to the deaths. Several victims opposed the mine's development and its effects on the environment. Parker changes his mind and fires Gibbs, which causes the FBI to fire Parker. After assembling enough evidence to arrest the CEO of Sonova, Gibbs has McGee stop him from preventing his agent from getting stuck in red tape. 
Episode 5 - Face the Strange
Although Parker accepts Vance's offer to take Gibbs' place on the squad, he agrees to briefly join them on the field at Vance's suggestion. Torres is upset that Vance gave Parker the job. Still, he later learns that McGee had previously been offered the team leader position but declined it because of its highly demanding personal and professional requirements. 
His desire to avoid alienating his own family is the way Gibbs did. Ducky (David McCallum) dons scrub once more to help Jimmy Palmer (Brian Dietzen) with the autopsy. At the same time, the squad investigates a soldier's death that might have been brought on by a suicide bomber. Leroy Jethro Gibbs is played by Mark Harmon for the first time. 
A beloved Navy coach's death is being looked at by NCIS after PEDs are discovered in his office. The coach's protégé, who requests proof that the victim wasn't encouraging his athletes to cheat, strikes up a friendship with Torres.
Judy (Patricia Richardson), McGee's mother-in-law, finds a dead sailor on a cruise ship. In addition to handling the matter, McGee must also deal with Judy and Delilah's arguments about Delilah's alleged overprotectiveness of her mother.
The team looks into the killing of a Navy reservist who was discovered dead in an abandoned car at a shooting range. Apparently, as a means of the murderer attempting to hide their traces. As LeMere holds her at knifepoint in the squad room, Kasie struggles to deal with the hostage scenario at the restaurant. 
Episode 9 - Collective Memory
Near a ballpark, a financial advisor who admitted to stealing money from clients is discovered shot to death. Ruby (Lynsey Bartilson), her estranged daughter, and a hologram created by the victim to make apologies to Ruby both help NCIS crack the case. Knight is moved by the case because she hasn't spoken to her mother in a long time.
10 - Pledge of Allegiance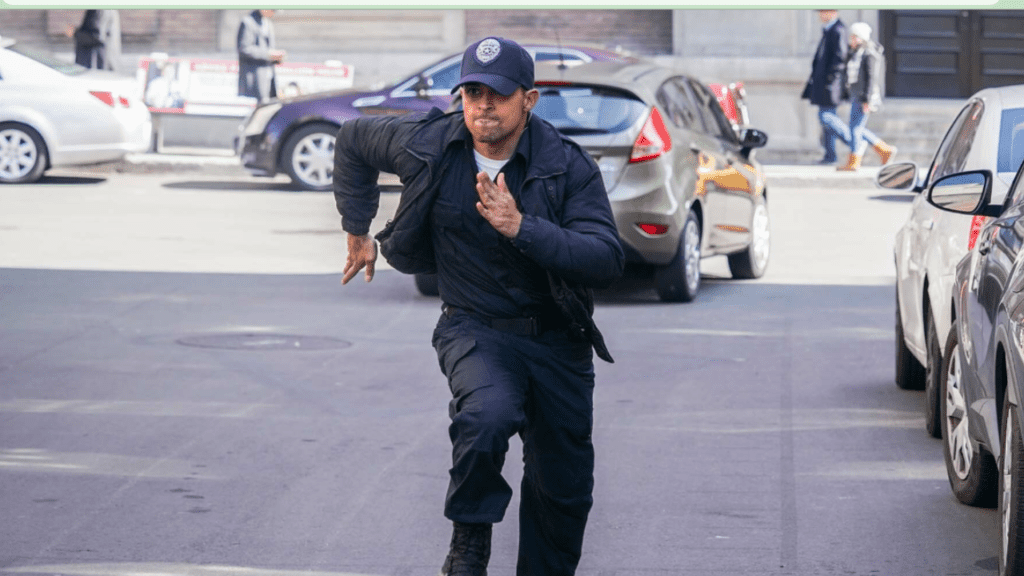 Rafi Nazar (Artur Zai Benson), a Navy Chief Warrant Officer, is being looked into by NCIS on suspicion of stealing combat drone software and selling it to terrorists. Palmer and McGee both get a sizable sum of money anonymously. Subsequently, Vance reveals that Gibbs has maintained a scholarship fund in memory of his late daughter, from which Vance's children also received grants.
NCIS is called in, and the team is forced to hide, with Jimmy stowing away with their pilot, who was shot. As terrorists commandeer a ship in the North Atlantic on the pretense of seeking medical attention for a dead body. Parker sneaks into the terrorists' chopper and gets them arrested while keeping the rest of the squad unharmed. 
Episode 12 - Fight or Flight
Torres releases his repressed rage at his father, Bishop, and Gibbs, all departing. Agent Dale Sawyer (Zane Holtz) and he pose as fighters in a cage-fighting ring connected to a slain sailor.
The crew looks into the death of an intruder at Quantico who was associated with a radical group preparing a bioterror assault. At the same time, Jimmy's daughter Victoria (Elle Graper) visits the office. Unknowingly inhaling a sample of the biotoxin the gang intended to employ. 
Jimmy and Kasie put the lab on lockdown, putting Kasie's future with NCIS into doubt given her recent brush with danger. While Torres keeps Victoria occupied with video games and other pursuits, NCIS asks an old friend from the CDC, Carol Wilson (Meredith Eaton), for assistance in locating the cure. The bioterror group's alleged leader, known as the "Raven," is killed by the team just in time.
Kayla (Naomi Grace), the agent-aspiring daughter of Vance, completes FLETC training and starts field training under Torres. The crew is called in when a Navy doctor dies during surgery. Still, they are forced to save Kayla from kidnappers who want to trade their cartel boss for her in exchange for a prisoner exchange.
Episode 15 - Thick as Thieves
After Billy Doyle's (Kevin Chapman) nephew and a petty officer are killed, Parker reunites with his childhood buddy and cellmate Billy Doyle. Knight tries to secure a date for her cousin's wedding somewhere to dodge inquiries about finding a partner. Palmer finally answers, and a developing attraction is hinted at.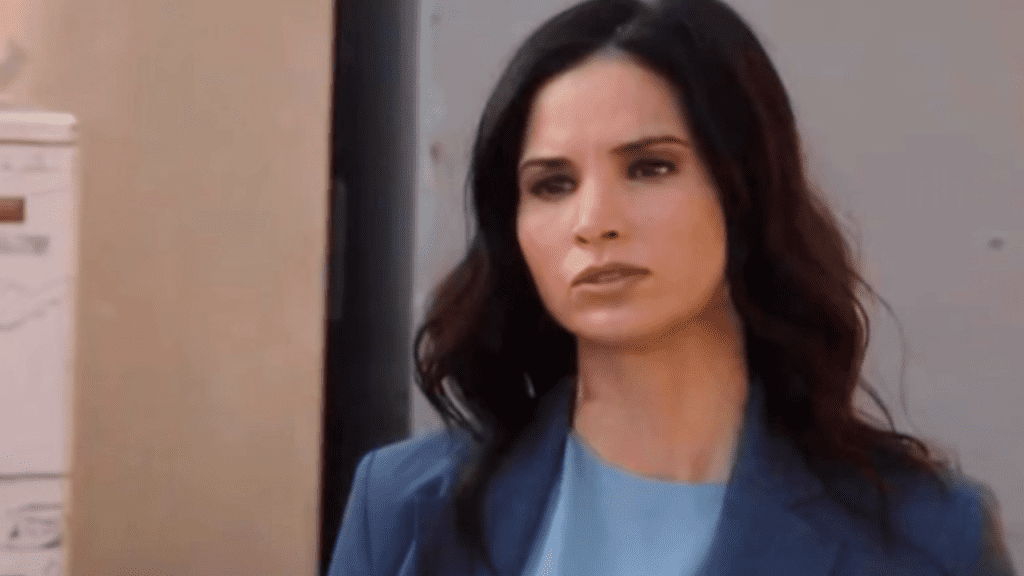 Pieces of the missing woman's flesh and skin are found, turning the actual crime podcast case of her disappearance into a murder investigation. Knight uses her negotiating talents to stop the woman's husband. The latter is the main suspect in her disappearance from shooting himself.
Episode 17 - Starting Over
Torres is informed by an old friend and colleague, Jane Tennant (Vanessa Lachey), that a witness in an old case of his has surfaced. Still, when they pick him up, their car is hit by a barrage of gunfire and flips, in the apparent suicide case of a Naval officer in Palmer and Knight's grief.
After being captured by Torres during an undercover mission, infamous arms dealer Reymundo Diaz (Joseph Melendez) escapes prison by paying for his release to get revenge on Torres. Torres had fallen for Maria, the cousin of Diaz, while he was working undercover. His guilt over leaving her in witness protection further exacerbates his ongoing psychological battles with desertion.
Episode 19 - The Brat Pack
A bomb detonates at the residence of a Navy officer after a string of brazen teenager break-ins at military housing in Quantico. McGee develops a friendship with Teagan Fields (Cay Ryan Murray, Sean Murray's real-life daughter), one of the partying teenagers. While conducting his investigation, they developed software to generate phony QR codes to enter Quantico. 
Palmer and Knight offer to drive an organ to a hospital for a transplant. At the same time, NCIS looks into the death of a Navy reservist with gambling machines in his van. It is discovered that the patient is related to the murder victim and that both were attempting to bring down an evil corporation. 
Episode 21 - Birds of a Feather
It is revealed that Parker's ex-wife Vivian Kolchak (Teri Polo), a paranormal investigator, is the kidnapped jogger. When Parker's corrupt former FBI partner is found dead, his DNA is located under the victim's fingernails, making him a suspect. The agents find the place empty, but "nevermore" is scribbled on the wall, indicating that the Raven is back with a fury. 
Vivian helps Torres and Knight by sharing her recollections of where she was held, hostage. The team and Vance discovered Parker's house had been bugged. They let Parker and Vivian go before turning the matter over to the FBI whose deputy director had a vendetta against Parker. 
an American police procedural television series
NCIS: Naval Criminal Investigative Service
mixing parts of the police procedural and military drama genres, focusing on a fictitious Naval Criminal Investigative Service special agents team
the first NCIS franchise installment's co-creators and executive producers are Donald P. Bellisario and Don McGill
premiered on September 23, 2003, on CBS
season 19 premiered on September 20, 2021
concluded on May 23, 2022
the third-longest-running written, non-animated U.S. primetime television series as of 2022
NCIS is now on Netflix