We are sending our sincere sympathies to her family, friends, and supporters during this difficult time.
Shonka Dukureh, an actress best known for playing Big Mama Thorton in Baz Luhrmann's "Elvis," was discovered dead in her Nashville apartment's bedroom on Thursday.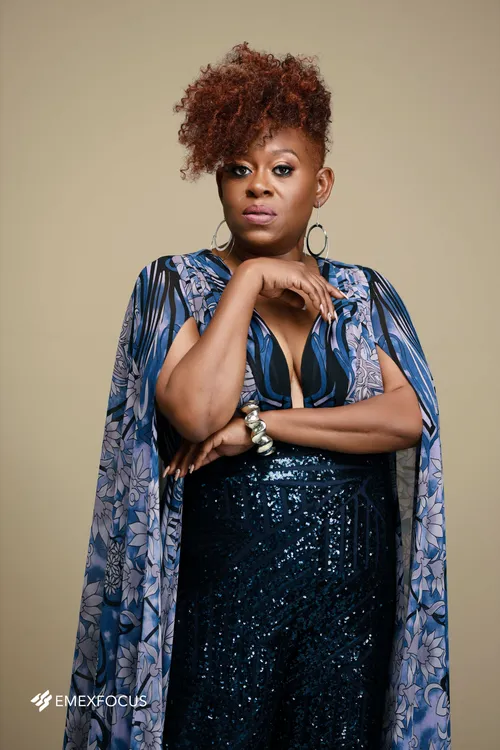 According to TMZ, one of her two small children spotted her unconscious and went to get a neighbor, who called 9-1-1. The reason of her death will be determined by an autopsy, according to the authorities, who claimed there was no indication of foul play.
In addition, the Metro Nashville Police Department issued the following information on her demise: "BREAKING: No foul play is evident in today's death of actress Shonka Dukureh, 44, who portrayed Big Mama Thornton in this year's Elvis movie."
"Dukureh, a Fisk Univ graduate, was found dead in the bedroom of her Kothe Way apt that she shared with her 2 young children."
On the other hand, the mayor of Nashville, John Cooper, expressed his sympathies in a tweet, stating, "My deepest condolences to the family of Shonka Dukureh."
"Shonka graduated from Fisk and called Nashville home for many years. Her powerful voice and artistry will live on through her music, and we honor her memory on this sad day."
It was also reported that the "Elvis" biopic marked the actress' first major film role. Along with that, she also shared the stage with Doja Cat at Coachella this year to work on the song "Vegas" for the Elvis soundtrack.
Similarly honoring the actress, the singer wrote in her own words: "Rest in Peace Shonka – an incredible talent taken from us too soon."
Furthermore, "The Lady Sings the Blues," the title of Dukureh's debut album, which she claims was inspired by her work on "Elvis," was scheduled to be released this year.
"The project is a tribute to the blues music genre in celebration of those fierce unsung pioneering artists and musicians who paved the way for the rock 'n' roll music revolution," she remarked to The Wrap at that time.
Reactions to Actress Shonka Dukureh's Dead Body Found At Her Nashville Residence