In Season 1 of Abbot Elementary, the documentary team is following the lives of teachers who work in underfunded schools. Willard R. Abbott Elementary School in Philadelphia, a predominantly Black public school, is one of the locations they have chosen to document. The school's conditions are poor, and few teachers stay more than two years.
In a group of twenty teachers, just three survived past the first year: history teacher Jacob Hill and second-grade teacher Janine Teagues. Barbara Howard, a seasoned kindergarten instructor, Melissa Schemmenti, tone-deaf Ava Coleman, recent hiring as a substitute, and Gregory Eddie, a substitute teacher, are their coworkers.
Cast of Abbot Elementary Season 1
Quinta Brunson as Janine Teagues, the upbeat second-grade teacher whose goal is to improve the lives of her pupils
Tyler James Williams as Gregory Eddie, a temporary first-grade teacher initially hired as the principal who has a crush on Janine
Ava Coleman as Janelle James, the school's ineffective principal who enjoys picking on and harassing her staff members
Lisa Ann Walter as Melissa Schemmenti, a second-grade teacher with murky ties
Chris Perfetti as Jacob Hill, a clumsy history teacher who backs Janine and her goal
Sheryl Lee Ralph as Barbara Howard, a devout kindergarten teacher 
Gregory Eddie (Tyler James Williams) gets chosen as the temporary replacement for a teacher who was sacked after kicking a student. Ava sends a request for additional funding for materials, such as rugs for the classes, after first receiving resistance. Still, she blows the money on a new sign.
Janine Teagues (Quinta Brunson) sends an email to the supervisor with a complaint. But it is forwarded to Ava Coleman (Janelle James), who treats her poorly in front of the entire staff. Melissa Schemmenti (Lisa Ann Walter) begs a friend to take numerous rugs for the teachers after Barbara Howard (Sheryl Lee Ralph), Jacob Hill (Chris Perfetti), and Melissa rush to her defense and realize they are on their own.
Both Janine's personal and professional lives are complicated. She attempts to fix the school's overhead lights. Instead, she cuts out electricity to a sizable portion of the building.
Barbara assisted Gregory in resisting a mother whose son frequently arrives at class late.
Janine creates a viral video with Ava's assistance to raise money for classroom materials. Then, when Barbara needs supplies but declines help, she encourages Ava to covertly create a viral video for Barbara. Ava makes an exaggerated video depicting Barbara's predicament, which similarly gains popularity but puts her in an awkward situation.
Janine urges Gregory to beautify his classroom as Jacob tries to get an old donated printer to work.
New computer software is introduced by the district to assist pupils with reading. The person who has the most trouble using it is Barbara. She unintentionally inputs data that makes Ava believe that her kindergarten students can now read at an advanced level.
Ava organizes a reading event for Barbara's least-performer. Barbara is speaking out loud because she is too proud to acknowledge her error. Melissa implores Jacob to invite her buddy, an ex-convict, to speak as a guest speaker as he is instructing his students about Philadelphia strikes.
Episode 5 - Student Transfer
Melissa teases Janine over a review that implies she lacks expertise, and Janine becomes agitated. Courtney, a troublemaker, is moved from Melissa's class to Janine's. Janine tries to utilize Melissa as evidence of her expertise before turning to Melissa for assistance. The two determine that Courtney needs to move up a grade because she is not being pushed enough.
Jacob struggles with some of his students who are "roasting" him, but he eventually comes up with the notion to use it in his lessons.
Episode 6 - Gifted Program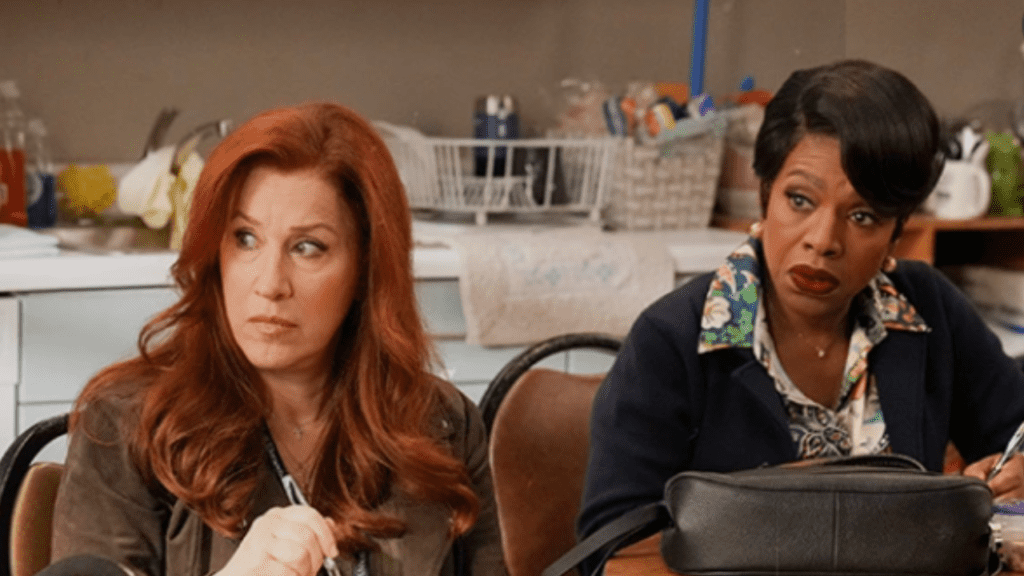 After witnessing a bright student transfer to Abbott, Janine becomes motivated to establish a "gifted program" at their school, with Jacob as the instructor. However, many other students not enrolled in the gifted program begin to feel excluded. Because of this, Janine tries to recreate the lessons from the gifted program in her class. She unintentionally unleashes snakes into the school.
Janine dismantles the talented program on Gregory's recommendation and replaces it with a rotational enrichment program for all the pupils. Barbara invites Melissa to go out with the man who runs the vending machine. At the same time, he replenishes snacks in the teacher's break room.
When the school's volunteer art instructor retires, Sahar (Mitra Jouhari), a friend from college, is appointed in her place. Regarding Melissa's Peter Rabbit project, Sahar and Melissa dispute. Although Janine agrees with Melissa, she finds it difficult to reject Sahar's suggestions.
Sahar eventually challenges Janine when she uses the books Melissa purchased to create an incredible work of art. Despite having no experience doing so, Jacob persuades Barbara to start a school garden after becoming dissatisfied with the paucity of vegetables in the school lunches. Gregory, who has experience in landscaping, covertly looks after their playground to ensure its success.
Janine strives to improve her ties with her coworkers after becoming upset that Jacob views her as little more than a "work pal." When Gregory's class is found to be performing below expectations, Barbara and Melissa help him with his instructional techniques. Janine asks Tariq to perform at a drug awareness event at her school.
Gregory's father calls him, telling him he should stop working as a substitute teacher at Abbott.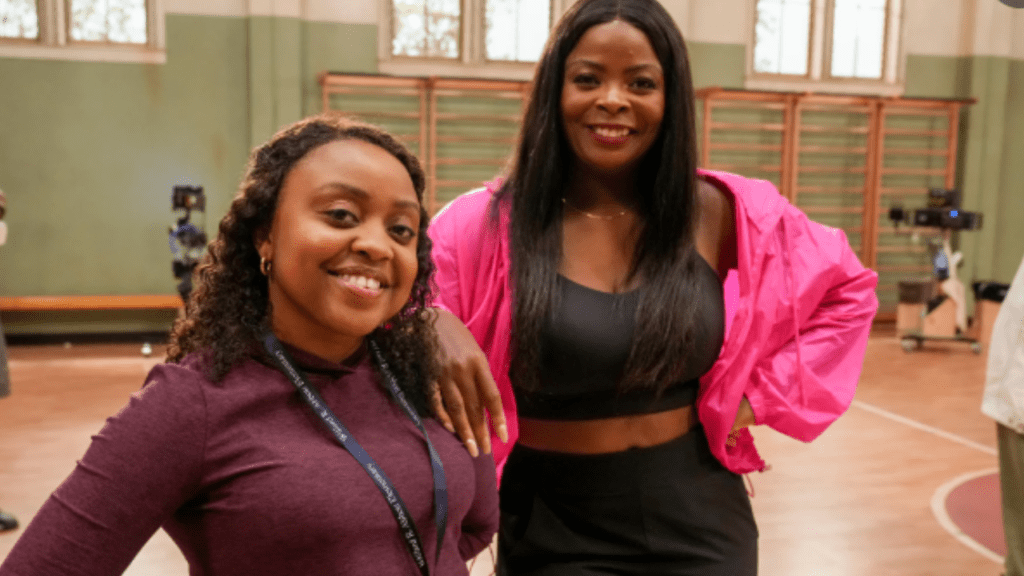 The pupils like Ava's teaching approach over Janine's, so Ava takes over her after-school step class. She also changes the routine for their forthcoming school presentation. Janine learns Ava missed the performance because she cared for her grandma when she didn't show up. The situation is clarified, and the show continues.
When it is found that Gregory dislikes pizza, the other employees treat him differently, alienating him.
Janine grows jealous of Barbara's friendship with her daughter Taylor (Iyana Halley) while waiting for a student's mother at the open house event; nevertheless, Barbara and Taylor argue about Taylor's job. In a game of poker with Melissa and Mr. Johnson, Jacob quietly admits that he is skilled at the game. After learning that Ava was to blame for his dismissal as principal, Gregory slumps and develops feelings for Taylor.
When Superintendent Collins comes to the school, he admits that he wed his mistress after divorcing his wife, eliminating Ava's power over him.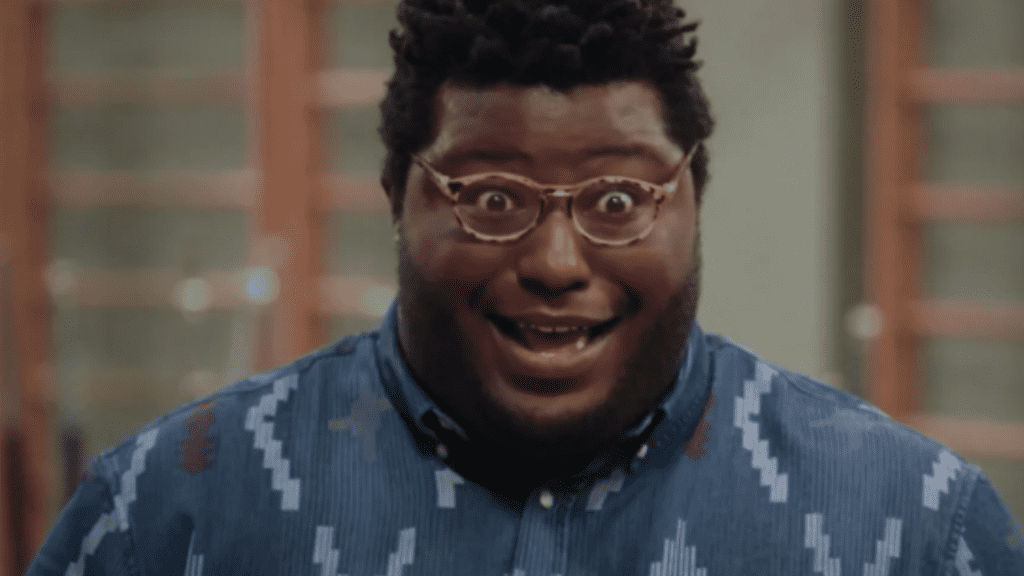 Abbott Elementary children start "desking," a new online craze in which they dash to the opposite side of the room by leaping on desks. Zach (Larry Owens), Jacob's boyfriend, is brought in to help identify the footprints, but none of the students are willing to come clean. The students will never view Janine and Jacob as equals, even though they previously believed the classmates thought of them as "cool."
The teachers decide to stop desking by filming Jacob doing it to make it appear "uncool" to the students.
Episode 12 - Ava vs. Superintendent
Janine urges a reluctant Gregory to assist her and Ava with a crucial impending presentation before the school board since Ava's job and the school's finances are in danger. Ava makes a compelling argument before the school board. However, Superintendent Collins rejects it because he is still upset with her for having recently blackmailed him.
Barbara eventually extorts a school board member. She attends with who is taking money from church coffers to secure the additional revenue Abbott needs, thanks to Melissa's encouragement. Gregory learns later from Ava that he will be employed full-time by Abbott throughout the upcoming academic year.
Elementary's annual end-of-year field trip to the Philadelphia Zoo. Janine is unsure if she wants to leave Abbott and travel to New York with Tariq so that they may make an anti-drug album. When her favorite zoo animal retires from the zoo owing to old age, Barbara worries about her own future.
Greg informs Janine that he will work full-time at Abbott starting the following academic year. In the end, Janine chooses not to travel to New York with Tariq and instead takes a "leave" from him.
Abbott Elementary Quick Facts
an American mockumentary sitcom television series created by Quinta Brunson for A
The first five episodes were directed by Randall Einhorn
A placed pilot commitment for an untitled workplace comedy pilot starring Brunson was received by ABC on September 3, 2020
ABC officially ordered the show as a pilot in February 2021
Premiered on December 7, 2021
at the 74th Primetime Emmy Awards, the sitcom received nominations for Outstanding Comedy Series