In Season 1 of Single Drunk Female, Sam returns home after losing her writing job because she had a public alcoholic breakdown. Sam must now manage her sobriety while juggling her recovery meetings. Her probation, a new job, dating life, making amends with those she has hurt, and living with her mother.
Cast of Single Drunk Female Season 1
Sofia Black Delia as Samantha Fink, a 28-year-old alcoholic who is forced to return home after reaching rock bottom
Rebecca Henderson, as Olivia, plays Samantha's lesbian sponsor at Alcoholics Anonymous.
Sasha Compère as Brit, ex-BFF of Samantha
Lily Mae Harrington as Felicia, Samantha's drinking companion, and current BFF
Garrick Bernard as James, another Alcoholics Anonymous member
Ally Sheedy as Carol, mother of Samantha
Things are improving because Samantha Fink (Sofia Black-D'Elia) has created contacts. That is, until Felicia (Lily Mae Harrington), a friend, stumbles into her at a bar. Even though Sam claims she can't drink, the temptation is too great, and she gives in and drinks till she sees Brit (Sasha Compère).
Brit, her former best friend, is having her bachelorette celebration at the bar. Sam's attitude quickly deteriorates. The event is a celebration of Brit and Sam's approaching nuptials. Sam tries to speak with Brit outside, but Brit is too irate. She enters her vehicle while inebriated and strikes the party bus Brit and her friends were traveling on. Fortunately, Olivia (Rebecca Henderson) chooses to sponsor her and bails her out of jail.
Olivia connects Sam and Mindy (Jojo Brown), another of her sponsors who runs a grocery store. Sam is dressed for work and has been sober for four days as the episode closes.
Episode 2 - One Day at a Time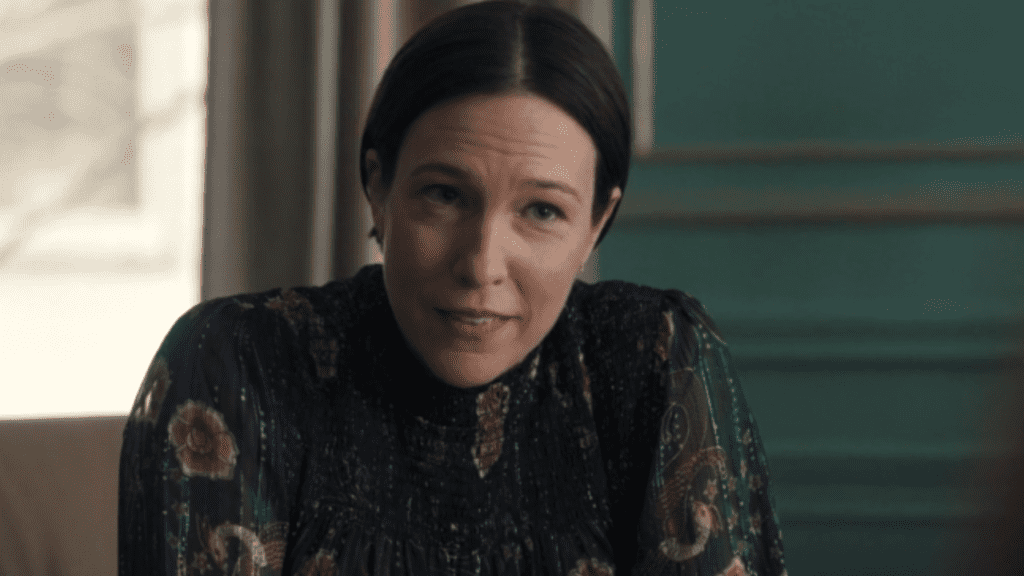 Sam asks Olivia for assistance after trying and failing to secure a promotion at work (for obvious reasons). In essence, Sam is told by her sponsor that Sam must work out these issues as part of growing up. Sam returns home feeling defeated, only to find her mother out on a date with Bob (Ian Gomez).
She and her mother argue. Sam is upset with her mother for wanting to get rid of her so she could ostensibly spend more time with Bob. Bob isn't the issue, Carol (Ally Sheedy) argues. She simply needs some alone.
Sam stops outside a liquor store after this altercation. Despite wanting to enter, she decides to have James pick her up instead. He cheers her on as they enter a café.
Episode 3 - I'm Sorry, But...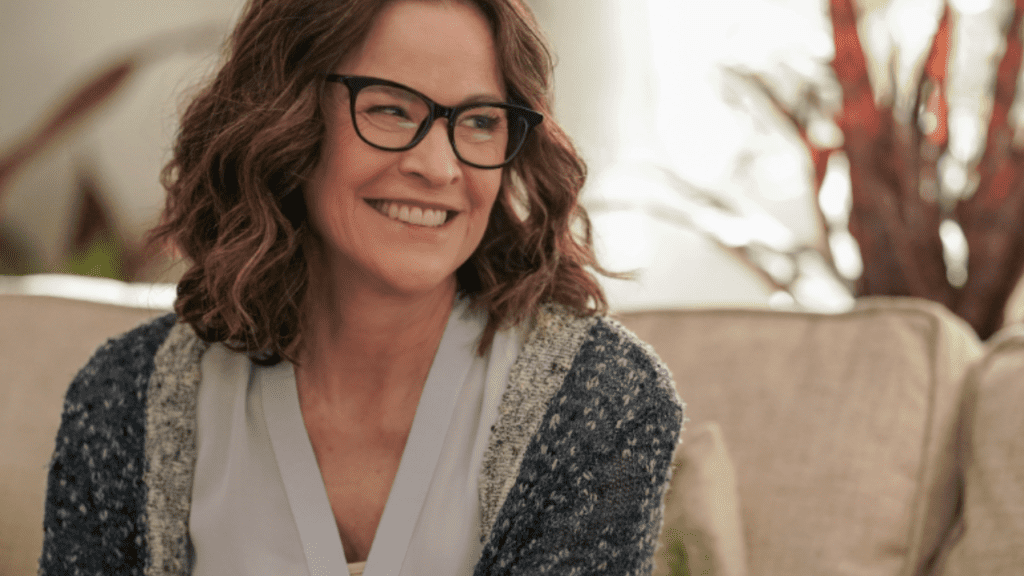 Carol gets ready for the following book club meeting. Sam's probation officer showing up at the house during a book club session complicates matters because she is concerned about the club learning about Sam's recovery. To Carol's dismay, Bob invites Officer Gail (Madison Shepard) inside.
This causes Sam's secret to become public. Carol is urged by everyone to disclose her actual emotions. After expressing anger, she picks up the meal tray and throws it on the ground.
She is praised and consoled by the club. Sam gets a token for being sober for 30 days. Olivia delivers it to her and advises her to show up for the people who matter, so they will do the same for her.
Episode 4 - Shamrocks and Shenanigans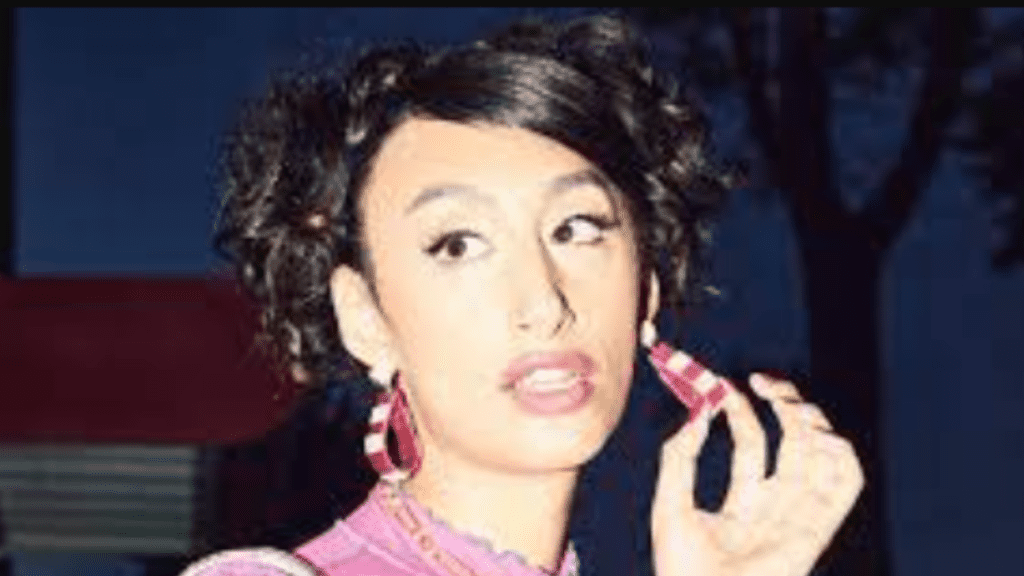 At the grocery store, Mindy and James Chambers (Garrick Bernard) cross paths. He needs to ask his friends for his keys. They're asking him to meet them at a pub, which is an issue.
Happily, Mindy agrees to accompany him as a support. James finds it difficult to keep his sobriety in check in front of his pals. Mindy supports him using a video game analogy that benefited her during her transition and alcohol addiction recovery.
She advises him to approach each day of his attempt to maintain sobriety as a quest from a video game. He pays attention to the report. Without incident, they go to the pub and retrieve his keys.
Episode 5 - Sober for the D and V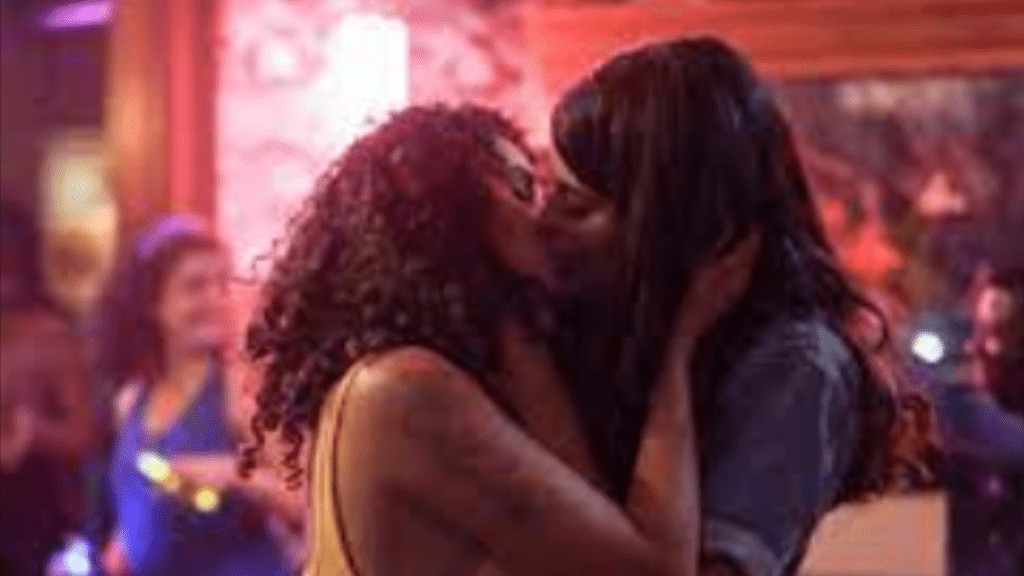 Sam and Brian (David Carzell) go out for coffee. They return to his apartment after that, but because there is no chemistry and things are weird, she calls Felicia to come to pick her up early. They attend Olivia's party when James asks them since they don't want to waste the evening.
But when they arrive, Sam finds it difficult to look at James. She does, however, run into Chloe (Jade Fernandez), a gorgeous girl. They move to the bathroom to have sex after dancing, kissing, and moving there.
Sam and Chloe kiss on the dance floor as they exit the restroom to close the episode. When James catches sight of them, it's clear from the expression on his face that he disapproves of what he sees.
Episode 6 - Look Me Up Sometimes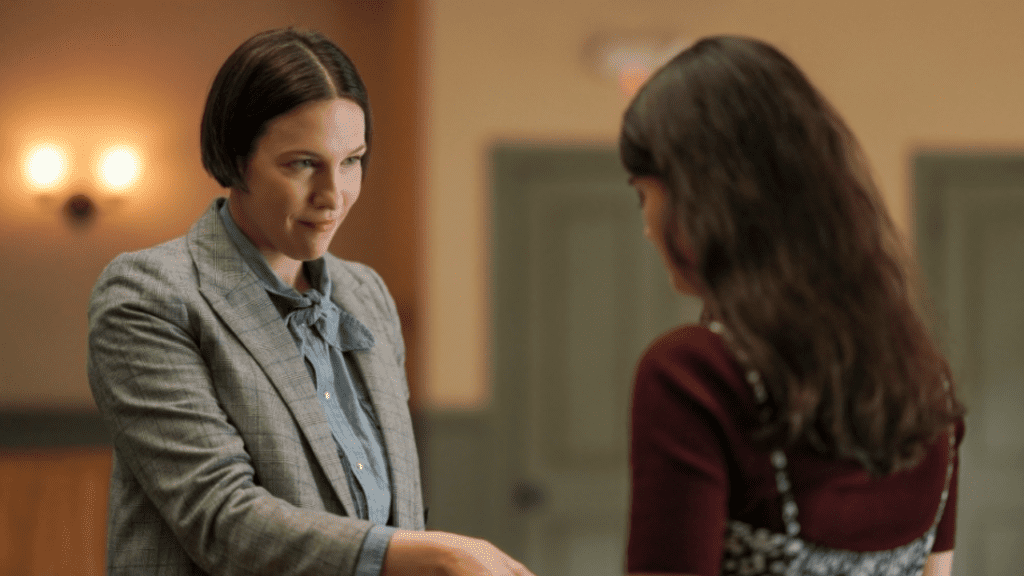 Sam claims that although Brit extended an invitation to the wedding, she is not interested in attending. Sam demonstrates the blank sheet to Carol when she requests to see what she is writing. She asserts that she needs to drink to write.
Carol scoffs at this. She challenges her to admit that no one produces anything better while intoxicated and queries whether she genuinely believed that anything she wrote for Bzzzz was that outstanding. Sam is then prompted by the woman to go alone and write anything.
It'll probably meet Smug Media's criteria even if it's terrible. James wishes Sam success in a text after Carol departs. She replies that she can't accomplish this on her alone.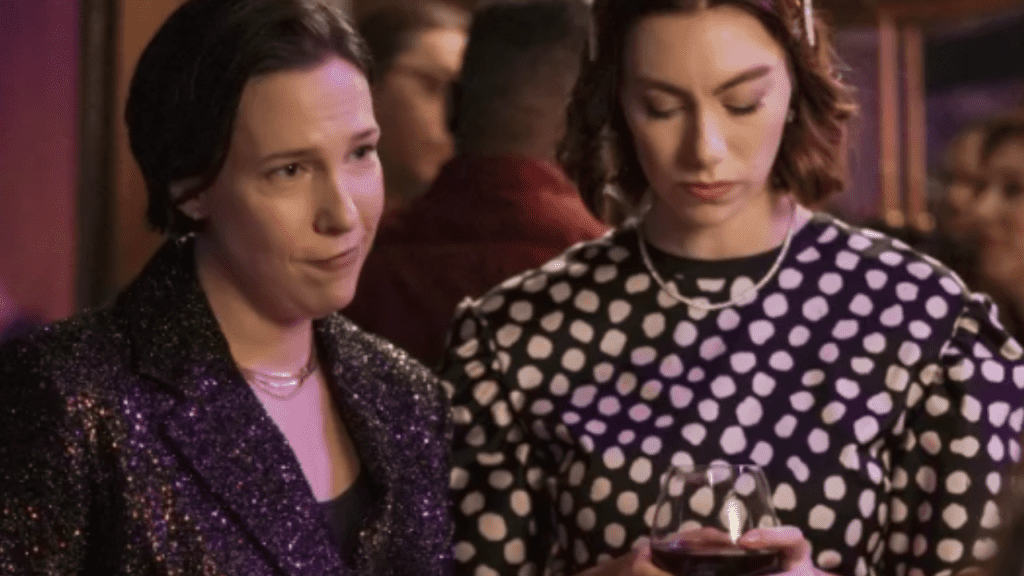 Olivia expresses regret for her aloofness. Stephanie shouldn't go through this alone. Therefore, she wants to get more active.
She volunteers to bear their child as a result. Steph concurs. Sam runs across Nathaniel and a fellow employee in a bar.
She discovers her position would be akin to a "party reporter" there. Given that Sam had already conquered addiction, Nathaniel reasoned that she would be good with it. Sam exits the room and exhales deeply in the middle of their discussion.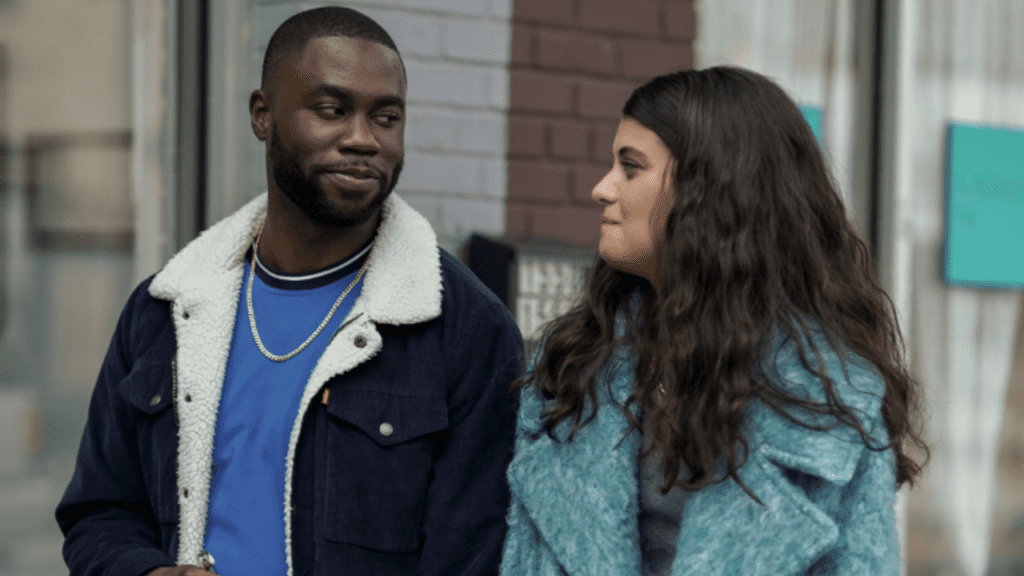 Sam purchases a beverage for James and introduces herself as "Katrina." The two of them quickly engage in sexual activity in the restroom. Sam has done this one too often because the bartender then tosses them out, so they go for a walk.
They continue to talk for the rest of the evening while inebriated. Sam mentions skipping Thanksgiving with her mother, with whom she has a strained relationship. James discusses his recent promotion and his fear of making a mistake.
They do not exchange contact information at the end of their date. Still, they agreed to meet again for Thanksgiving the following year. James does not want the evening to end, so he must return home.
Sam is exhausted and intends to go home, despite his best efforts to get her to stay with him. He begins to plead with her, even suggesting that they stand in the street and abruptly leap into the path of approaching vehicles. Sam attempts to chuckle, but he laughs as if he's joking.
When a car was about to hit him, she had to push him off the course. Sam scolds him for being crazy and advises him to seek assistance. He claims his family is against therapy, but she maintains that the alternative is much worse.
Episode 9 - Higher Parent
Sam apologizes to Carol for what she did after her father passed away. She even attributes Carol's illness to her, claiming that she made him the "superior parent" and her mother "the bad witch." Carol then makes the decision to confess.
She insists Samantha can't bear all the responsibility because she claims she missed out on years of her life. Sam is reassured she can stay for as long as she wants despite her announcement that Bob is moving in. Sam advises her to start looking for a place of her own.
Felicia and Brit smoke marijuana together in the park at night as Val (Mo Gaffney) keeps an eye on them. Brit can't escape reality, not even on psychedelics. She asks Felicia and Val if she ought to wed Joel, but they cannot provide an answer.
Joel (Charlie Hall) now vents to James at the pub, who acknowledges that he typically freaks out when his life starts to go well. Brit eventually lets free and enjoys himself with Val and Felicia in the last moments of the program.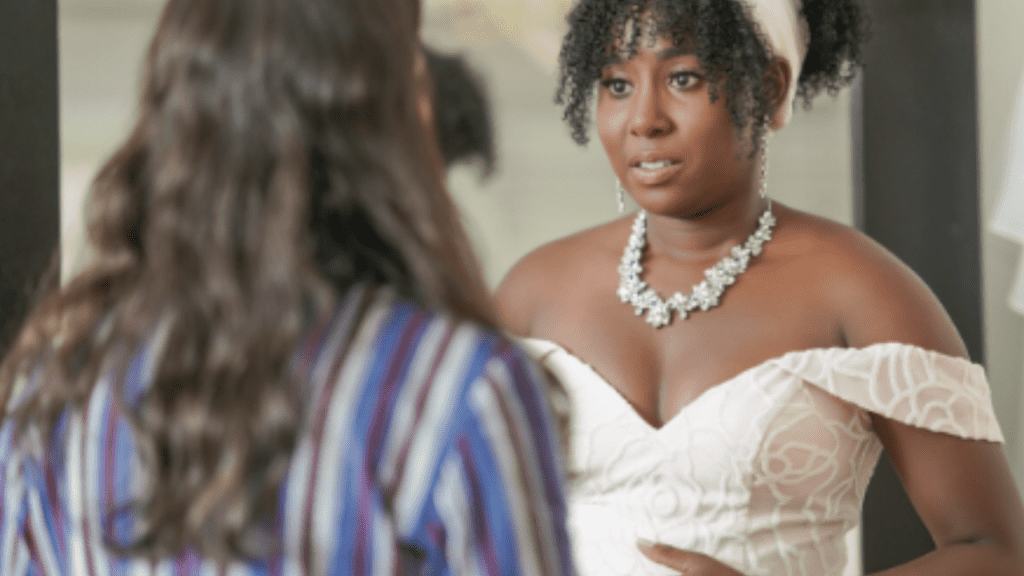 Sam snatches James away and declares that she must leave the area. She notices he has been drinking after he kisses her. He pursues her when she flees. He disobeyed the rules, she says, and their relationship is over.
She claims she worked too hard to reach where she is now, despite James's best efforts to persuade her to just have fun tonight. Sam responds that he is just inebriated when he declares his love for her. He is left at the wedding as she goes in her car. Sam returns home to play video games because she feels depressed and betrayed by the individuals she loves.
She hears a knock on her door later that evening. She discovers Brit in her bridal gown as she opens it. Brit cries as she informs Sam that she got married after going through the wedding.
They play video games together on the living room floor for the remainder of the evening because words don't seem to fit the circumstance. Sam's response to Brit's earlier confession suggests that the issues between the women have not been resolved. However, their problems have drawn them together, whether they like it or not.
Single Drunk Female Quick Facts