In The Wonder Years Season 6, Kevin, Paul, and Winnie are growing up as they start 11th grade and cope with sex, deceit, and the allure of rock and roll. With Jack establishing a new business, Norma graduating from community college, and Wayne dating a divorcee, the Arnold family is likewise going through upheavals.
Cast of The Wonder Years Season 6
Fred Savage as Kevin Arnold
Jason Hervey as Wayne Arnold
Olivia d'Abo as Karen Arnold
Dan Lauria as Jack Arnold
Alley Mills as Norma Arnold
Danica McKellar as Gwendolyn "Winnie" Cooper
Josh Saviano as Paul Pfeiffer
Giovanni Ribisi as Jeff Billings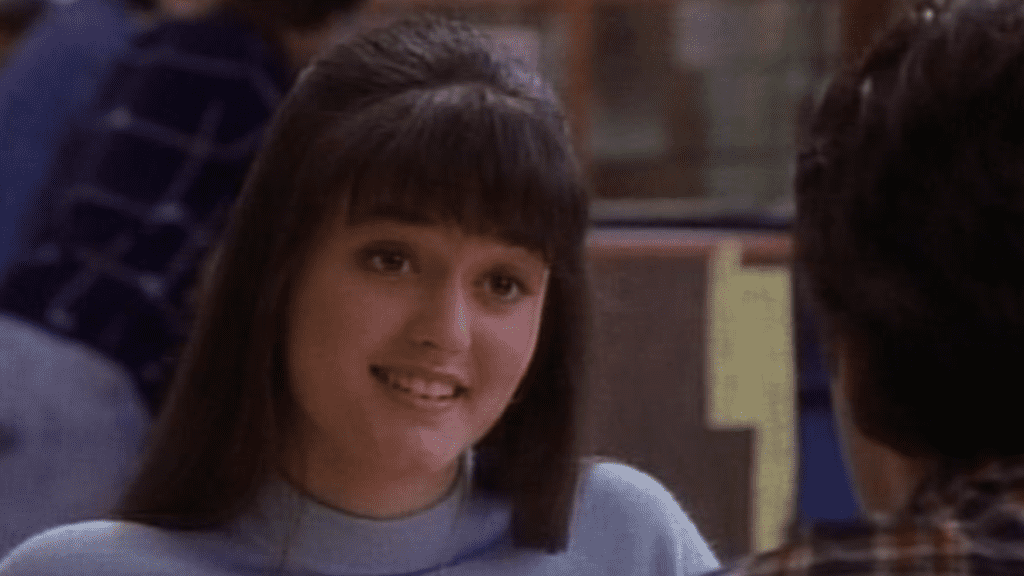 Along with Gwendolyn "Winnie" Cooper (Danica McKellar) and Paul Joshua Pfeiffer (Josh Saviano), who is currently class president, Kevin Arnold (Fred Savage) is now in the eleventh grade. Kevin, growing weary of his typical school life, adopts Jeff Billings' (Giovanni Ribisi) wisecracking persona to fit in. Following the theft of McKinley's knight mascot by the rival school, Kevin attempts to establish himself by stealing and ultimately freeing the rival school's owl mascot.
Since Kevin is now Mr. Chong's (Michael Paul Chan) delivery man, he must advertise the company on his car, which makes Winnie uncomfortable riding with him. Wayne, who formerly shared Kevin's room, is now employed at the NORCOM mailroom and resides in the basement with the family. David "Wart" Wirtshafter (Scott Menvill), an old friend of Wayne Arnold's (Jason Hervey), returns home from a tour of duty in Vietnam as a changed man.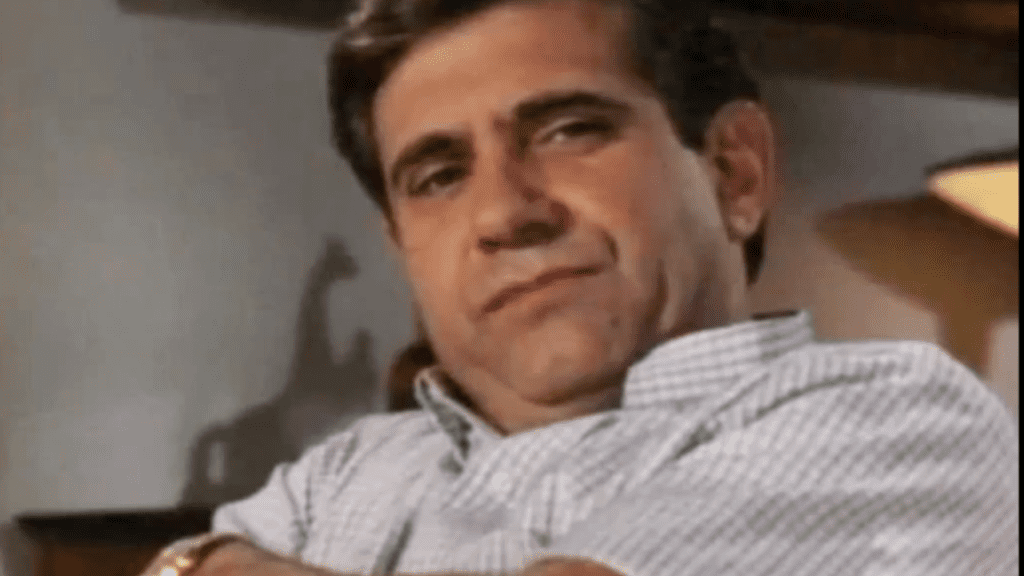 At Berlinger Falls, John "Jack" Arnold's (Dan Lauria) favorite remote fishing spot, Kevin and Wayne reluctantly accompany Jack on their final weekend-long fishing expedition. The woman working the counter at the bait shop informs the lads that the road leading there has now been closed and is no longer accessible. Jack's once-loved secret location is now remote and overgrown.
Episode 3 - Scenes from a Wedding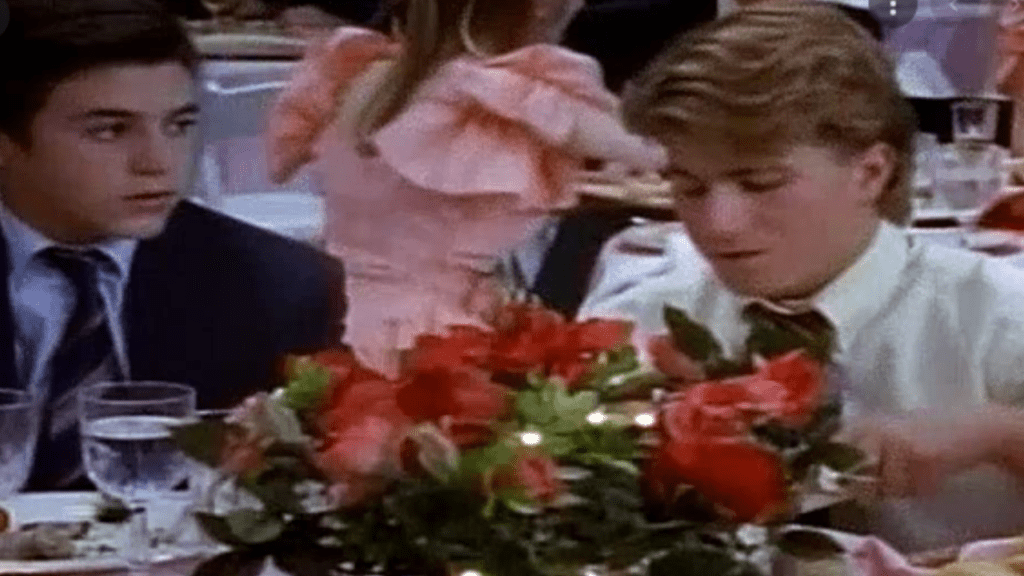 The Arnolds are invited to Candy Jensen's (Melora Walters) wedding because she is Jack's boss and Arthur Jensen's (Paul Gleason) daughter. Later, at the reception, Wayne tries to strike up a conversation with Candy, whom he dated before she met her new husband. Still, Candy snubs him for an unknown reason.
Episode 4 - Sex and Economics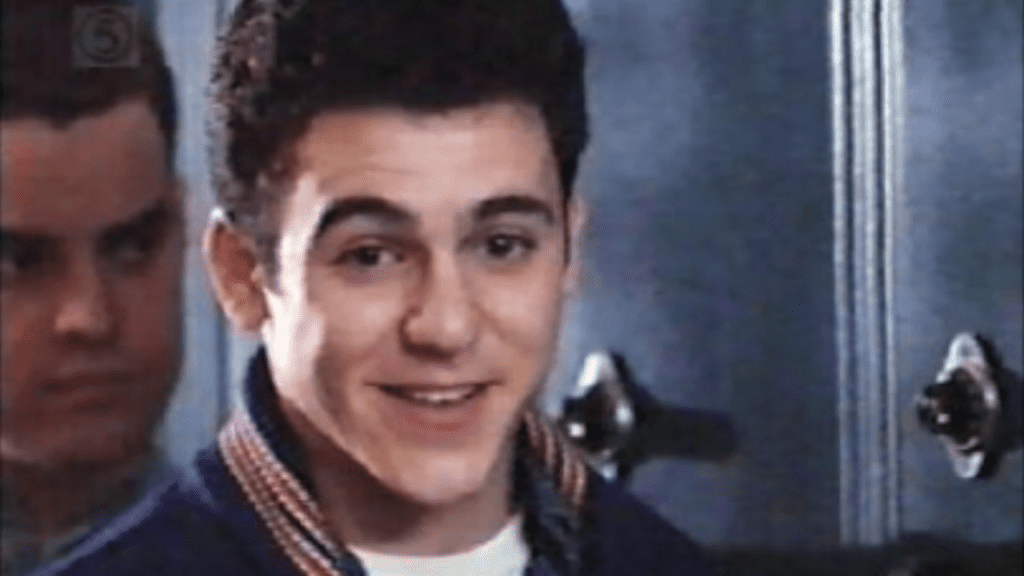 Even though Kevin works an after-school job, his financial situation negatively affects his life. Kevin hesitantly agrees. It is because Miss Farmer (Rebecca Staab) advertises a painting job in the school bulletin. Kevin is told by Miss Farmer that while she will give him $500, he must provide the supplies and paint.
As a result, he anxiously seeks out the three lazy slackers, Jimmy Donnelly (Seth Green), Joey Spinoza (Demian Slade), and Eddie Horvath (Jeremy Davies). Kevin's money quickly runs out due to their salaries, the price of paint, and supplies.
Episode 5 - Politics as Usual
The pupils at Kevin's high school don't appear interested in the McGovern/Nixon presidential debate. Not until Mike Detweiller (Lance Guest), a dynamic speaker leading the local campaign for Senator George McGovern, captures everyone's attention with his anti-establishment stances. Winnie joins the McGovern campaign committee with enthusiasm.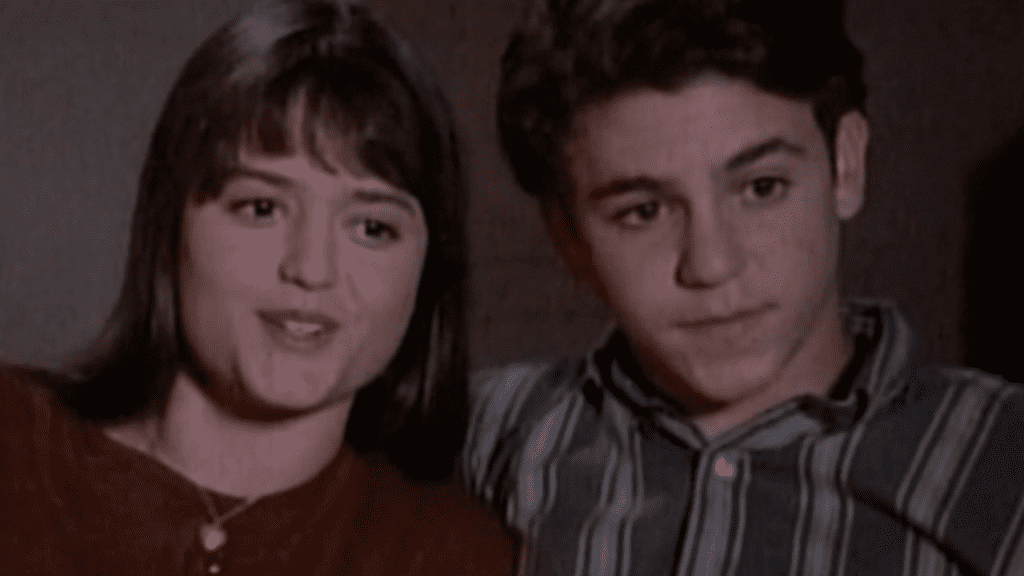 Since Kevin and Winnie have been together for six years, he is under pressure from the other males in the locker room to divulge personal information about their union. Then, when his parents decide to spend the night away from town, Kevin sees an opportunity to have Winnie alone at his house and invites her over to prepare for the SATs. Unexpectedly, Winnie concurs.
Episode 7 - Wayne and Bonnie
Wayne starts dating Bonnie Douglas (Paula Marshall), an older coworker he meets at work (Paula Marshall). The family learns Bonnie is 23 years old, divorced, and has a son named David, who is 6 months old, over dinner. Then, Norma extends an invitation to the NORCOM family picnic.
However, he meets Cindy (Heather McComb), a local newcomer, at a booth next to him. Then Kevin extends an invitation to Cindy to join the picnic.
Episode 8 - Kevin Delivers
Kevin struggles to find time with Winnie because of his Chinese food delivery employment at Chong's Restaurant for two nights a week. Mr. Chong, his tyrannical boss (Michael Paul Chan), always gives him the runaround. Every night presented its challenges and dangers, from creepy homes, unsettling clients, and barking dogs to delivery jokes with Fiona's Pizza's deliveryman (delivering to a deceased person at a funeral home) and having his car seized.
Like Mrs. Tambora (Ellen Rose Albertini Dow), a lonely elderly woman who always requests Kevin to remain and visit, Kevin also has frequent clients.
The pressure of studying for the SATs and thinking about the future affects Kevin and his buddies. Unfortunately, Kevin's procrastination while watching Let's Make a Deal is not helpful. Paul is not either, especially as he starts to fear and thinks about how the test would define the rest of his life.
Norma learns about Jack's plans after he runs into Charlie Young (Dulé Hill) at an ice cream shop.
Episode 10 - Let Nothing You Dismay
For the Arnold family, December 1972 is a crucial month. To buy Winnie a $100 cashmere sweater for Christmas, Kevin fights to persuade his boss, Mr. Chong, to give him a raise. Norma graduated from Fremont Community College.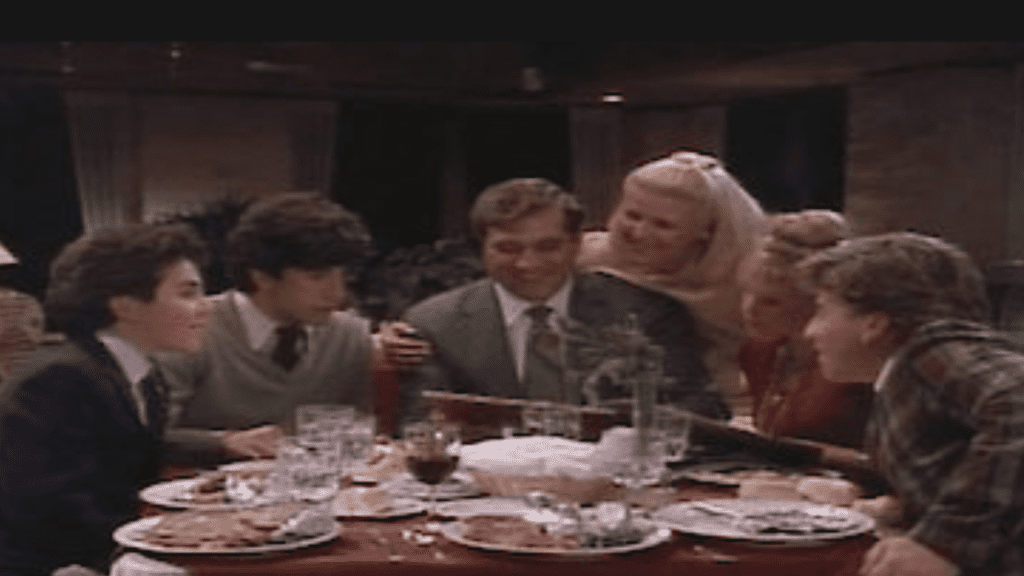 Notices from Kevin Wayne are changing from the straightforward, egotistical elder brother he grew up with to a responsible, family-oriented adult. Bonnie, a divorced single mother, and Wayne are taking their relationship seriously, and Jack and Norma are gradually warming up to the notion.
On New Year's Eve, Wayne arranges a family gathering at a dinner club. He pays for Winnie and the rest of the family's admission.
Episode 12 - Alice in Autoland
When Kevin's car develops problems, he finds out that Chuck's on-again, off-again girlfriend is to blame. Alice requests her father to try to get Kevin a fair deal on trade. Kevin is the daughter of "Pistol Pete" Pedermier, a used automobile salesperson known as the "Used Car Cowboy."
Kevin reconsiders accepting Alice's offer after she dumped Chuck (for the 29th time). However, Alice (Lindsay Sloane) becomes irritated by this. Kevin changes his mind and agrees to go with her to Pedermier's Autoland so they can test drive a dazzling red 1960 Austin Healey Sprite.
Episode 13 - Ladies and Gentlemen...The Rolling Stones
A word that The Rolling Stones will perform at Joe's Place, a dive club an hour away on Highway 9, goes around McKinley High in the winter of 1973. Kevin doesn't believe the rumor, but Winnie, Paul, Jeff, and Chuck persuade him to go investigate for himself. Kevin attempted to keep his speeding ticket from his parents after receiving it on Vine Street.
Knowing Jeff is lonely, Kevin and Winnie arrange for him to meet Ann after chemistry class. Kevin, Winnie, and Ann Sheer (Alisa Scheindlin), a new student, meet for lunch in the cafeteria. Jeff and Ann start to feel attracted to one another.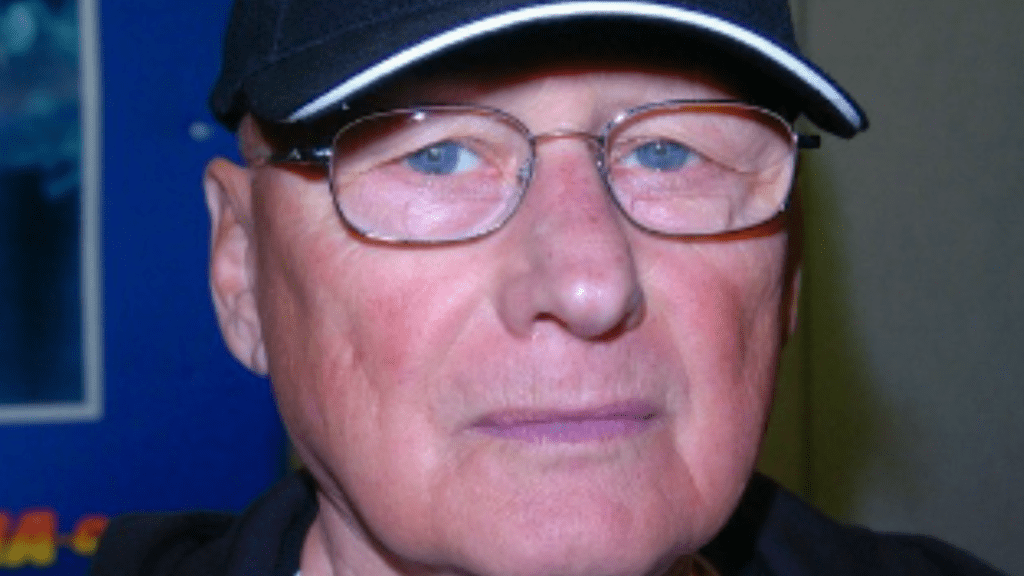 Coach Silva (James Tolkan), the team's tough, no-nonsense coach, encourages Kevin to try out for the wrestling team after pinning all of his classmates in gym class. Wayne and Jack disagree with Kevin's commitment to the team, but when Chuck Coleman (Andy Berman), Jeff, and Winnie push him to compete, Kevin refuses to give up. During his first practice, Coach Silva pits Kevin against Spider.
Ricky Halsenbach (Scott Nemes) confides in the guys about how frustrated he is with his poor girl social skills and wonders what's wrong with him and why he can't get dates. Here comes Hayley Green,ark a freshman Ricky falls head over heels for.
Then Ricky invites Hayley (Renee Humphrey) to dance, but she brings Brett Davis (Michael Kendall Kaplan), the football team captain and class president who had been moved by her speech in class, as a date.
They had a field trip to the Nierman Planetarium. Kevin and his classmates watched the total solar eclipse on March 21, 1973. While traveling, Kevin and Winnie argue over her being "too perfect" during a game of Truth or Dare. Chuck's interactions with Alice also don't turn out so well.
Chuck unintentionally locks himself in a restroom at a pit stop and is left behind. Because of the farce of Truth or Dare, Winnie becomes angry with Mr. Plenitzer (Timothy Stack), her science instructor. She resorts to stealing a hat from the gift shop after he doesn't believe her when she freely confesses.
Kevin and the guys meet up for a Friday night poker game and talk about their current issues. Randy Mitchell (Michael Tricario) is anxious that he won't make it through eleventh grade. Chuck is frightened that Alice might be expecting.
Episode 19 - The Little Women
In the spring of 1973, as the Women's Liberation Movement gained momentum across the nation, Norma was determined that her college education won't be wasted. To Jack and the boys' amazement, she accepts a full-time position as a comptroller at Micro Electronics, a brand-new computer software provider, where she will make $225 per week.
For Norma's 25th high school reunion, the Arnolds take a flight to her hometown. Karl (Macon McCalman) and Jane Gustafson (Jean Speegle Howard), Norma's parents, who make their first and only appearance in the series, continue to disapprove of Jack. They try to pair Norma up with Roger Baldwin (Edward Edwards), her high school sweetheart, the doctor she nearly got married to.
While Kevin considers traveling cross-country with his buddies, Winnie accepts a summer job as a lifeguard at a hotel resort. Jack quickly squashes this plan after learning that Chuck and Jeff are traveling cross-country without the consent of Chuck's parents and Jeff's mother. Kevin eventually leaves Jack's factory out of frustration and goes to the resort to visit Winnie.
Episode 22 - Independence Day
Angry at Winnie for cheating on him, Kevin plays another poker game and loses everything-including his car-in the process. After punching the man Winnie kissed, he quits his job, loses his car, and hitchhikes home. Because of Kevin's outburst, Winnie loses her job.
The Wonder Years Quick Facts
an American coming-of-age comedy/drama television series
created by Neal Marlens and Carol Black
ran on ABC from March 15, 1988, until May 12, 1993
On January 31, 1988, the pilot aired after ABC covered the Super Bowl XXII
TV Guide listed it among the top 20 programs of the 1980s