A popular student named Kate Wallis vanishes mysteriously in Season 1 of Cruel Summer at the hands of new vice-principal Martin Harris. After Kate disappears, Jeanette Turner, an awkward outsider, seems to take over Kate's life. After being discovered alive a year later, Kate accuses Jeanette of seeing her kidnapping but fails to report it, making Jeanette the most hated person in America.
The entire story is revealed through numerous lawsuits, broken families, friendships, and relationships, forcing everyone to choose a side. Jennette Turner appears to be concealing something, given the countless rumors and the uncertainty around which to believe.
Cast of Cruel Summer Season 1
Olivia Holt as Kate Wallis

Chiara Aurelia as Jeanette Turner

Froy Gutierrez as Jamie Henson

Harley Quinn Smith as Mallory Higgins

Brooklyn Sudano as Angela Prescott

Blake Lee, as Martin Harris

Allius Barnes as Vince Fuller

Nathaniel Ashton as Ben Hallowell

Michael Landes as Greg Turner
Episode 1 - Happy Birthday, Jeanette Turner
While making a bucket list of risky actions with her friends Mallory Higgins (Harley Quinn Smith) and Vince Fuller (Allius Barnes) in 1993, Jeanette (Chiara Aurelia) runs with famous Kate Wallis (Olivia Holt) and her boyfriend, Jamie Henson (Froy Gutierrez), at the mall. Jeanette meets Martin Harris (Blake Lee), the new vice principal of Skylin High while playing hide-and-seek in a home her father recently sold. In 1994, a year after Kate went missing, the now-famous Jeanette, her current boyfriend Jamie, and Kate's former friends gather to celebrate Jeanette's birthday.
Mallory, jealous, claims that Jeanette is in charge of Kate's life, but Jeanette dismisses the claim. After Kate is discovered alive, Jeanette rushes to see Jamie, but when she does, Jamie hits her and demands to know what she has done to Kate. 1995 finds Jeanette, who is now loathed across the country, fighting with her father and his new girlfriend Angela Prescott (Brooklyn Sudano) while attending legal meetings.
Watching news replays, Jeanette learns that Martin Harris, who was ultimately murdered in a firefight with the police, kidnapped Kate. In a different interview, Kate openly criticizes Jeanette, claiming she was aware of her confinement but did nothing.
Episode 2 - A Smashing Good Time
Ben Hallowell (Nathaniel Ashton), Jamie's best buddy, introduced himself to Jeanette, Mallory, and Vince in 1993. He gives them guidance on a practical joke they're planning. Kate thinks her stepfather Rod Wallis (Ben Cain) is having an affair with her mother, Joy.
She notifies Joy Wallis (Andrea Anders) and looks for evidence, but she finds that Rod is simply arranging a surprise cruise. Joy reprimands Kate for leveling charges and becoming an embarrassment after Kate has apologized to her. Kate leaves the celebration infuriated and gets drunk.
Scott Jones (Joshua Colson), the gardener, brings Kate home, where she learns that Scott and Joy are having an affair. Martin Harris discovers Kate after she sneaks out again in distress. In 1994, Jamie and Rod, who have made up with Kate, are concerned because Kate won't speak to the police or go to treatment.
While Kate is not looking, Jamie meets with Jeanette, who claims to be innocent, and the two kiss. Kate is upset and goes to the police with Jeanette's jewelry as evidence. 1995 saw Kate undergo a dramatic turn, become angry and caustic.
Kate admits to an unnamed acquaintance in an internet chatroom for abduction victims that she has not been totally truthful. Later, Kate learns Jeanette has filed a defamation lawsuit against her.
Episode 3 - Off with a Bang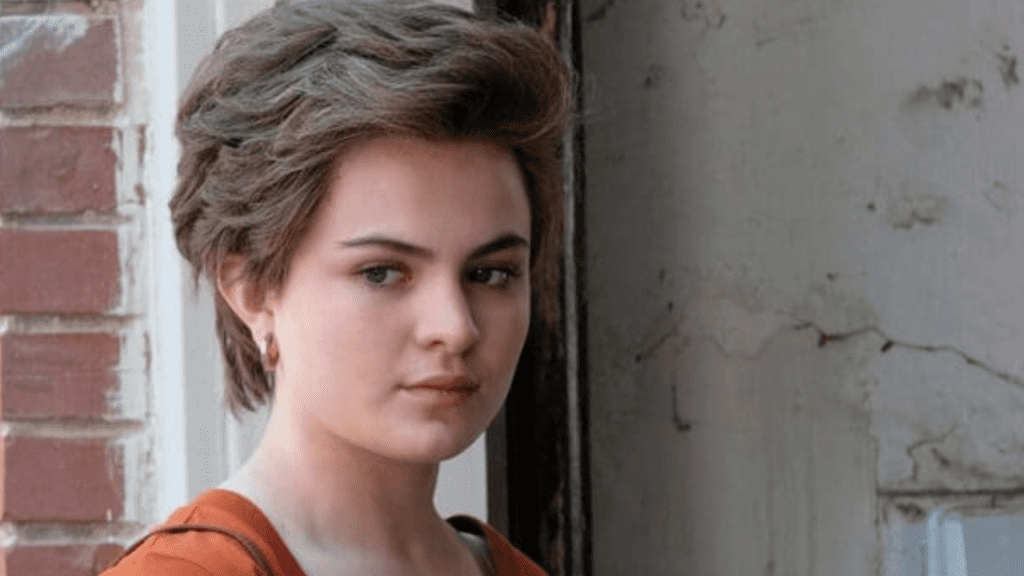 When Jeanette flushes the stash of smokes Mallory brought in 1993, Mallory is enraged. Considering her own status in high school, Cindy Turner (Sarah Drew) advises Jeanette to separate herself from Mallory. Still, Jeanette instead sneaks over to Martin Harris' house to take a yearbook as an apology present for Mallory.
Greg Turner (Michael Landes) and Derek Turner (Barrett Carnahan) yell at Jamie for assaulting Jeanette in 1994. She is shocked when the cops show up with Jeanette's jewelry during their interrogation. Cindy starts to question Jeanette. Ben, with whom Vince is secretly dating, meets up with Vince.
Jamie urges Jeanette to keep their kiss private and queries how she was the first to discover Kate had vanished. When Kate and Jeanette collide while driving in 1995, Kate confronts Jeanette angrily, but Jeanette swerves away. While Cindy calls, Jeanette attempts to be likable by imitating television shows.
Vince contacts Ben because he wants to discuss the lawsuit with Jeanette's attorneys, but Ben urges Vince to hang up. Jeanette enters Martin's home during the fireworks and discovers Vince. During their conversation, Jeanette confesses that she has visited Martin's house frequently.
Later, Vince deceives Jeanette's attorneys by denying knowing whether she ever returned to Martin's home.
Episode 4 - You Don't Hunt, You Don't Eat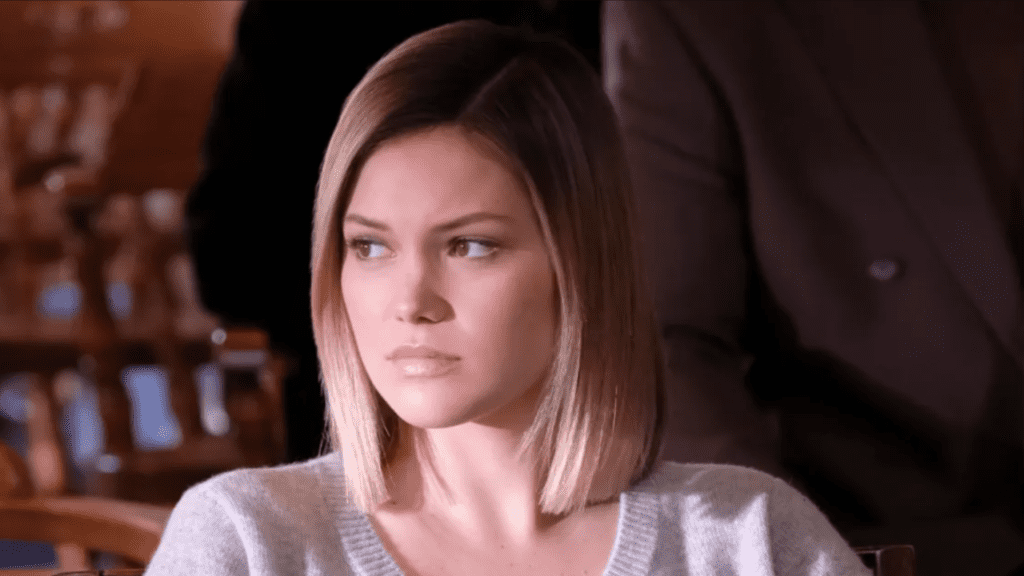 1993: As the family prepares for their yearly hunting trip, Kate tries to build a relationship with her step-sister Ashley (Ashlei Sharpe Chestnut). Ash rejects Kate's attempt to confide in him about Joy's affair. Instead of stargazing with Martin, Kate declines a date with Jamie.
In 1994, Kate went to therapy, where she met Mallory. The two get along because they both despise Jeanette. The police inform Kate and Joy that Jeanette is not a viable suspect. Ash tries to get to know Kate, but Kate accuses him of making her confide in Martin.
Ash enters the chat room for Kate's kidnapping victims after Derek jokes that he should adopt a different persona to contact Kate. Joy panics when she discovers a liar message on their door in 1995 and plans their yearly hunting trip to assure their friends would stand with Kate. Mallory is charged with sending the note by Joy.
Kate accuses the adults of placing her in Martin's path during her kidnapping in a ghost story she narrates around the campfire using the character Annabelle. Later, Kate reviews recordings of her therapy sessions to look for contradictions. She mentions encountering Annabelle on a recording at the end of her kidnapping, but she can't remember who that is.
Episode 5 - As the Carny Gods Intended
In 1993, Jeanette went on a date with nerdy outsider Gideon to the carnival, but she breaks it off when other people tease them. Later, Martin reprimands her. Martin and Kate are still getting along, but he takes her scrunchie as she departs. When Jeanette sees it, she takes it and offers to give it back to Kate.
When Kate confronts Jamie in 1994 about his kiss with Jeanette, he claims she made it up. She breaks up with him after he tries to gaslight her by blaming her hazy, post-traumatic memory. To work things out with Kate, Jeanette and Derek go to the carnival as Cindy begins to spiral into drunkenness.
Angela and Greg meet in a video store. Derek advises Jeanette to return to her former self after she drives Kate and Mallory into a mirror maze, but Jeanette claims she cannot. Greg explains to Jeanette in 1995 how he has sacrificed everything while standing up for her.
When Kate and Mallory arrive at the carnival in search of Jeanette, Jamie ends up being the one to eventually confess to the kiss and apologize to Kate. Jeanette joins Angela at her bar for karaoke. Mallory accompanies Kate as they vandalize Martin's grave in the cemetery.
Episode 6 - An Ocean Inside Me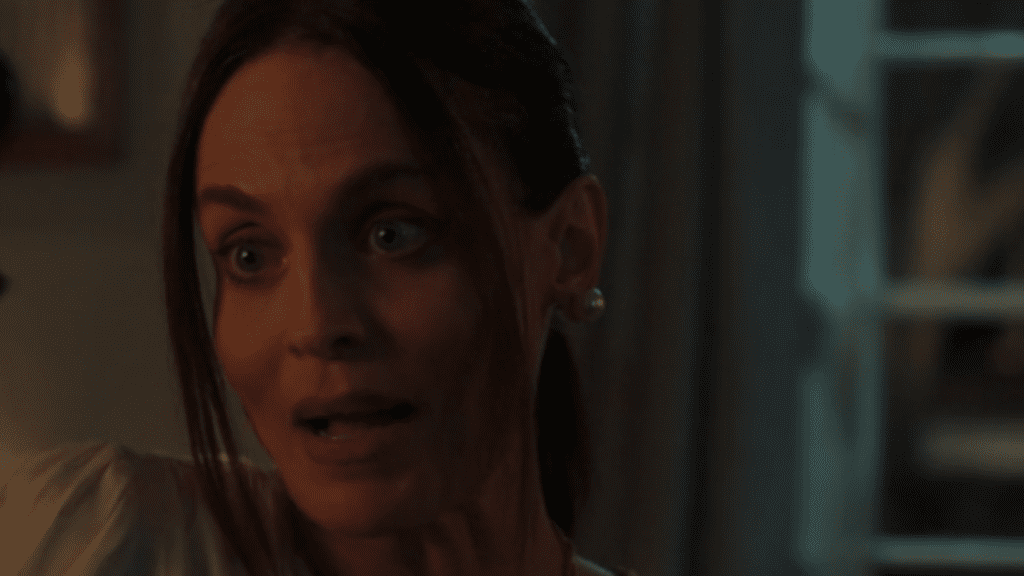 In 1993, Tenille Peterson's (Shelby Surdam) mother, Tanya (Kim Jackson Davis), flirted with Martin, Jeanette, Mallory, and Vince shoplifting. Jeanette travels to "mail jail" under Vince's guise, forming a friendship with Jamie. Later, Jeanette enters Martin's home covertly.
Jeanette hides in a closet when Martin and Tanya come back. Tanya is seen by Jeanette confiding in Martin while attempting to woo him. When Tanya finds Jeanette in the closet, she lets her go without notifying Martin.
Greg and Cindy clash in 1994 as Derek is ready to start college. In Jeanette's room, Cindy prances around and discovers Martin's house key. Cindy departs to be with her sister after being dismissed by Greg and Derek.
Later, Tanya gives an interview where she portrays Martin, not herself, as the aggressor when recalling their date, and Jeanette witnesses a near-kiss between Vince and Ben in the video store. Greg, to his dismay, discovers that the house key Cindy found in Jeanette's room belongs to Martin. Denise informed Jeanette that Tanya would be removed from office in 1995.
With the information Tanya revealed to Martin, Jeanette extorts Tanya. Tanya declines to give a deposition against Jeanette. Cindy comes to Angela at her bar to inquire about Jeanette's condition.
Episode 7 - Happy Birthday, Kate Wallis
Jamie reveals to Rod that he gave Kate a promise ring in 1993. Kate feels nervous after he hands it to her. Jamie binges on alcohol at the mall with Kate and her pals before accepting a ride from Martin.
Joy informs Kate that she urged everyone to go home when she arrived late for her birthday dinner celebration. Joy is upset with Kate. Joy slaps Kate after she lies to cover her tracks and tells Rod about her affair. Kate, who is devastated, flees to Martin's home.
Kate struggled to eat or sleep in 1994. The two get high with Ash after inviting Mallory over for the first time and telling her this. Joy coerces Kate into appearing on a talk program. Still, she eventually accepts after a random girl claims Martin previously attempted to kidnap her as well.
Before Mallory took Kate to a roller rink to celebrate her birthday in 1995, Kate kept listening to her treatment CDs. Later, Mallory learns that Joy was responsible for the "lie" sign on Wallis' front door. Joy tells Kate that she is disappointed that she was never forgiven.
Derek finds Ash and Kate's private communications in the internet chat room and prints a copy to show Jeanette. This shows Jeanette that Kate first went to Martin's voluntarily.
Vince and Jeanette left their positions in 1993, so they could keep an eye on Mallory when she pulls a schoolwide practical joke. Joy tells Martin during a meeting that Kate didn't return home the previous night, which Jeanette overhears. They both part ways when Mallory confronts Jeanette after Martin has caught her and taken her tape.
Because it briefly captures Kate in his house window, Martin destroys the seized video. In 1994, Greg interrogated Jeanette regarding the house key belonging to Martin. He coerced her into handing it over to the police.
To shield Vince's covert relationship with Ben, Jeanette tries to distance herself from him. Soon after, she decides to quit school to escape prying eyes. Ben sustains a significant arm injury after a drunken Jamie crashes into another car while driving him. Jamie is then taken into custody.
Before meeting her estranged mother for brunch in 1995, Jeanette gives her newly discovered evidence to her attorney Denise Harper (Nicole Bilderback). Jamie ultimately apologizes for striking Jeanette when they meet. Jeanette rushes to Mallory's and demands "the" snow globe when he plays her a cryptic voicemail of labored breathing that he received the Christmas Eve following Kate's kidnapping.
Mallory then falsely claims she is out of the snow globe.
Episode 9 - A Secret of My Own
In 1993, Martin chose to have Kate spend the day at his house rather than attending school. Martin concerns and urges Kate to leave after she is listed as a missing person. Still, the two delay their departure by playing Never Have I Ever.
The two have been dating for 21 days. It is part of their arrangement. Kate is not allowed to leave his residence. After Halloween and Thanksgiving, Kate suffers a depressed episode on Christmas Eve because she misses the outside world.
The following evening, Jeanette breaks into Martin's home when he is out shopping and steals a snow globe (the same one Mallory had in 1995). Still, she drops her necklace, which Kate picks up and hides from Martin. Later, Kate slips outside to observe her parents, leaving them under the impression that they are content with their lives without her.
The following evening, Kate tries to depart permanently, but Martin locks her in the cellar to maintain his good name. When Kate was in therapy in 1994, she recalled the first several months of her imprisonment when she wasn't kept in the basement. Martin was grooming her, her therapist told her.
Episode 10 - Hostile Witness
In 1993, Mallory confronted Jeanette about stealing Martin's snow globe at her residence. She is expelled from the house after Jeanette hands her the snow globe. In 1994, Jeanette entered Martin's home again and heard Kate pleading for assistance from the basement, but she ignored her.
Kate is unaware that Jeanette overheard her. Kate criticizes Jeanette on The Marsha Bailey Show after being saved. In 1995, the legal proceeding got underway while Jamie and Jeanette kept in touch.
When Kate's online discussions are used as proof, her sincerity is questioned. Desperate, Kate arranges for Jeanette to meet her at Martin's home, where they discuss the alleged encounter between the two women. The two understand that Kate was indeed seen in captivity by Mallory.
Before the two go to the basement, Kate apologizes to Jeanette. She remembers that "Annabelle" is Martin's gun, which she used to shoot him because he couldn't bring himself to do it. Later, Kate confronts Mallory after publicly announcing Jeanette's innocence.
Mallory admits that she had no idea it was Kate she had seen and only pulled the information together after Kate was saved. She could not divulge her secret then because it would have revealed that Kate wasn't always Martin's prisoner. Later, while Kate and Mallory are kissing, Jeanette forgave Kate on The Marsha Bailey Show.
an American teen drama thriller anthology series

created by Bert V. Royal for 

Freeform

Skylin, Texas is the fictional town wherein the series is set