In the eighth season of The Goldberg, the lives of the Goldberg family are shown from the perspective of Adam, who is now a teenager. He explores his relationship with his girlfriend Brea. With her overprotective nature towards the kids and Murray, Beverly becomes a little more social.
Cast of The Goldbergs Season 8
Wendi McLendon-Covey as Beverly Goldberg
Sean Giambrone as Adam Goldberg
Troy Gentile as Barry Goldberg
Hayley Orrantia as Erica Goldberg
Sam Lerner as Geoff Schwartz
George Segal as Albert "Pops" Solomon
Jeff Garlin as Murray Goldberg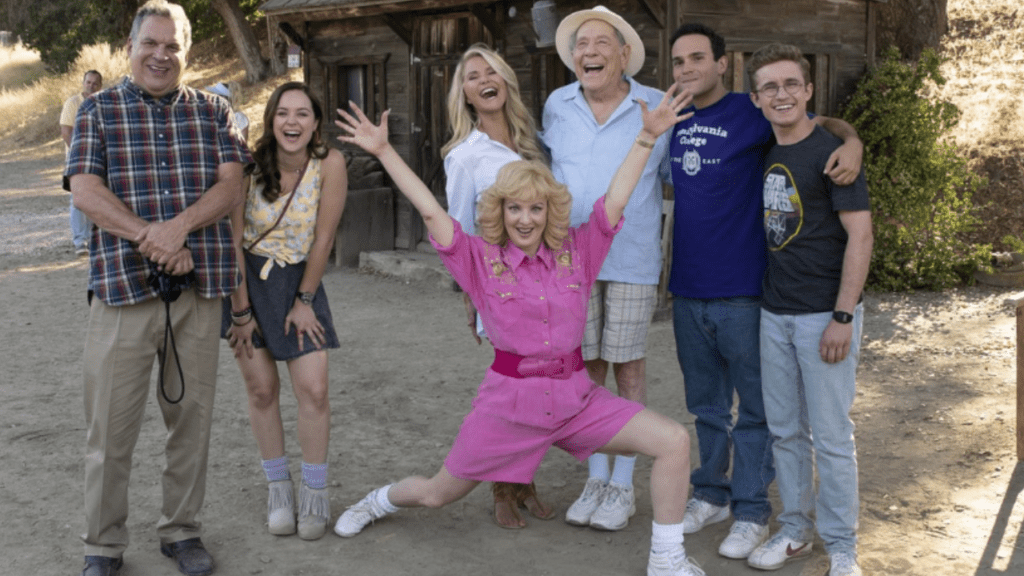 Beverly (Wendi McLendon-Covey) surprises the family with a big revelation a week before school resumes: she is taking them all on a family vacation to Miami! Ren (Kelli Berglund), Geoff (Sam Lerner), and Brea (Sadie Stanley) are also welcome to go on holiday.
Episode 2 - The Prettiest Boy in School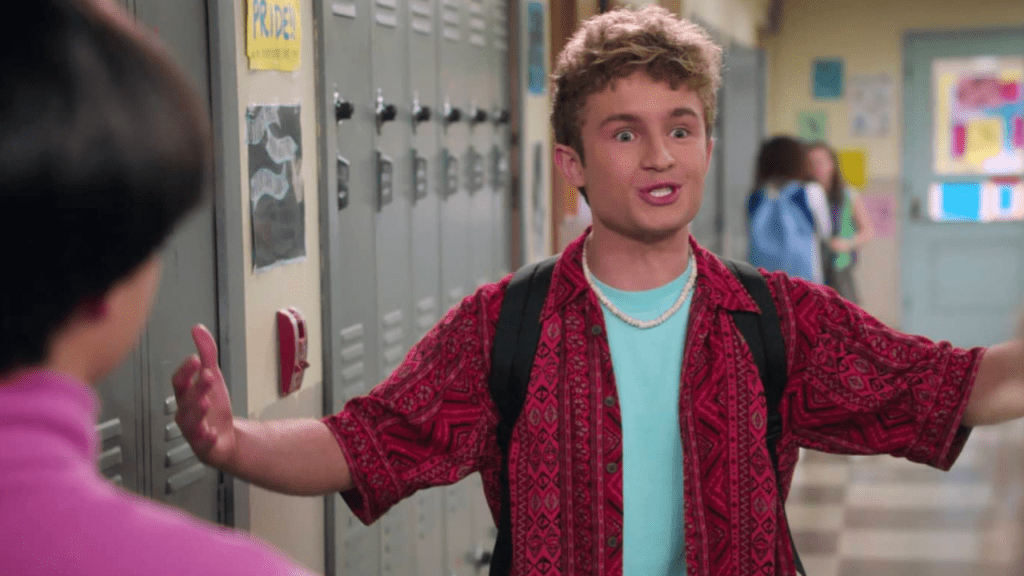 Adam (Sean Giambrone) arrives at school for his senior year sporting new hair, contact lenses, a clearer complexion, and the well-liked Brea on his arm. To Adam's dismay, this makes him popular with the jocks and other popular youngsters.
Episode 3 - It's All About Control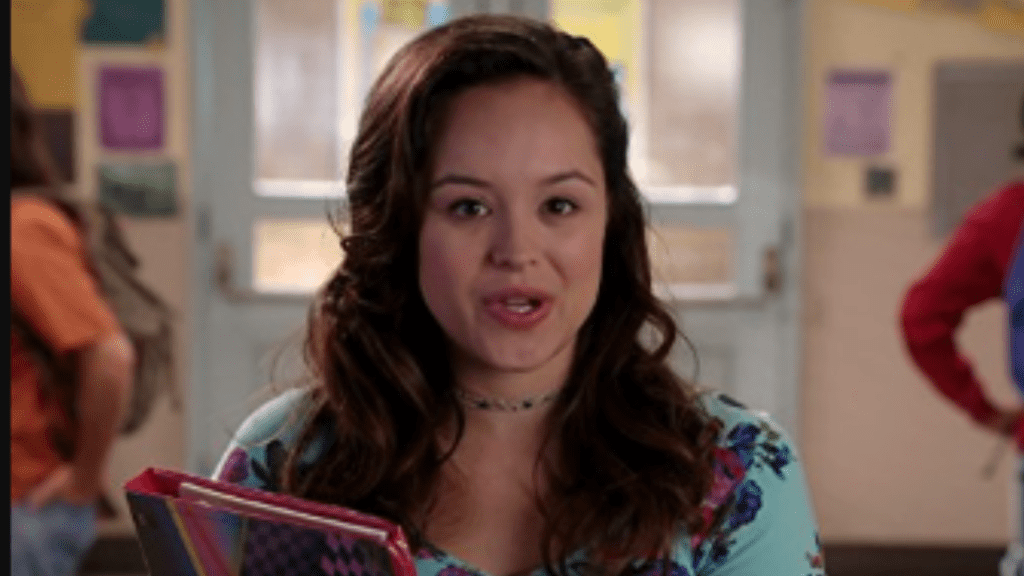 When Erica (Hayley Orrantia) and Barry (Troy Gentile) return to school, Barry introduces Geoff to all the exciting on-campus activities for a new freshman. Still, Geoff is shocked that Erica has arranged for them to live off-campus. Geoff tells Erica he'd prefer to live on-campus with Barry after frequently being late for activities.
Episode 4 - Bill's Wedding
Barry believes that his relationship with Ren is strong after noticing warning signals that both Adam's and Erica's significant others may surprise them. He subsequently finds out that Ren got back in touch with her ex and acknowledged her affection for him.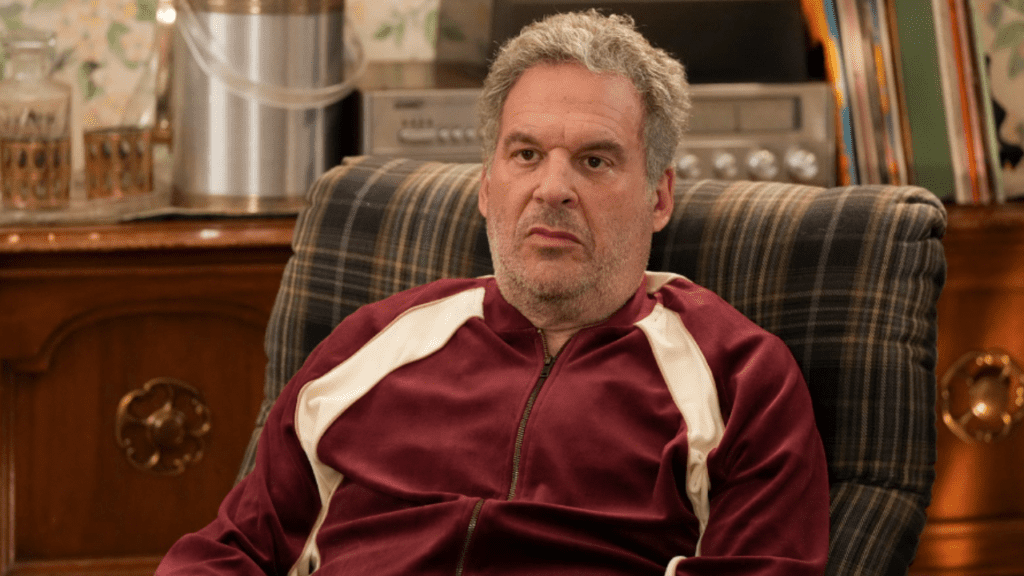 Murray (Jeff Garlin) violently removes every phone in the house. As a result, Beverly covertly reads letters that Adam and Brea are exchanging. Particularly when they mention getting married in the future.
Adam gains a new understanding of racism after watching Spike Lee's Do the Right Thing. However, he still believes it to be limited to Brooklyn. Assuring him that racism is pervasive at their own school, classmates Dave Kim (Kenny Ridwan) and Brian Walls (Theodore Barnes).
Episode 7 - Hanukkah On the Seas
Ben (Judd Hirsch), Murray's father, claims to have planned a family cruise for Hanukkah. When he says it's a cruise to "St. John's," the family is dressed as though the ship is going to St. John in the Virgin Islands. After they embark, they find out they are on a cheap voyage to St. John's, Newfoundland, and Labrador.
Episode 8 - Bevy's Big Murder Mystery Party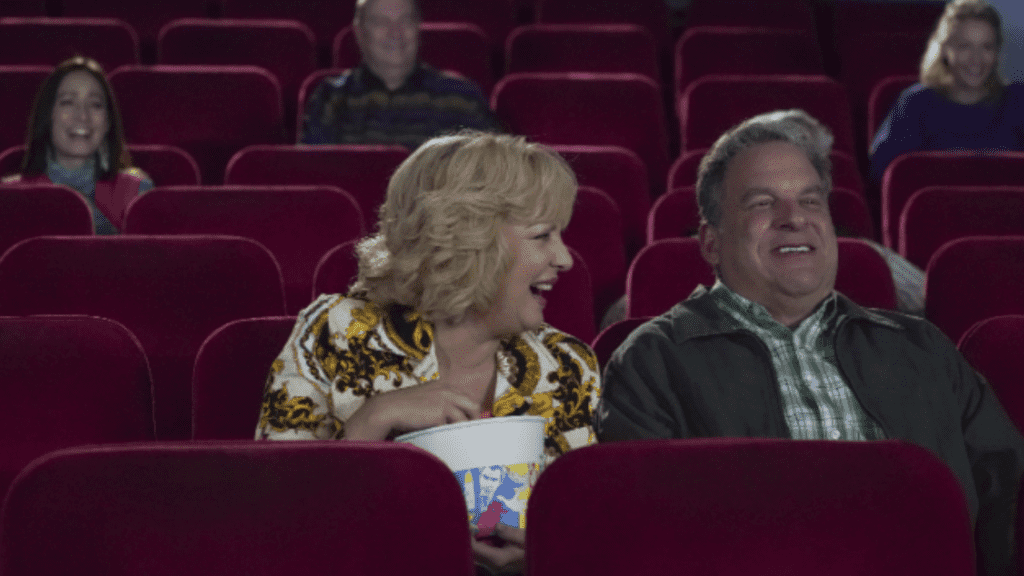 Beverly invites the neighborhood to a murder mystery dinner party, with Adam acting as butler and host after she and Adam watch the movie Clue. Murray hesitantly agrees to play the dead person. Still, he quickly loses patience and blows the cover by disclosing the who, what, and where.
Adam is concerned that his best buddy no longer has the stamina to enjoy life. That is after Pops nods off during the ironically about old people recapturing their youth Cocoon movie. Adam believes it would be effective for Pops after observing Barry, Andy (Matt Bush), and Naked Rob (Noah Bryant Munck) consume bodybuilding supplements and exhibit exceptional vigor.
Episode 10 - Geoff's New Hat
Geoff chooses to alter his appearance when shopping with Erica by purchasing a new ivy-style cap, which attracts some attention in college but angers Barry. Barry opposes Andy and Naked Rob's new dress choices as well. To humiliate his JTP friends, Barry asks Erica to refresh his clothing with something hideous.
Episode 11 - Quaker Warden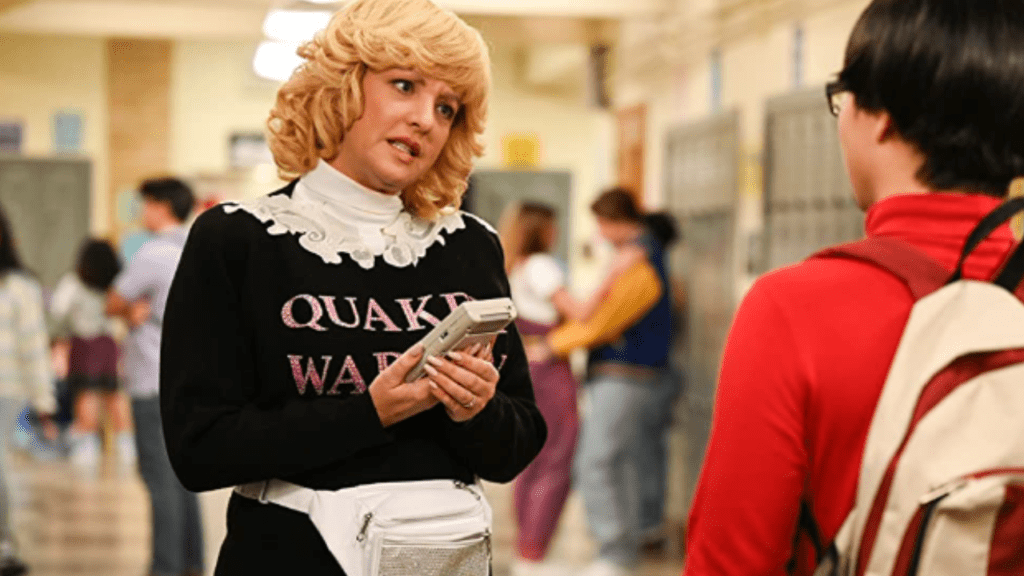 Ball (Stephen Tobolowsky) gives Bev the job of Quaker Warden. This post hasn't been filled in 75 years because it entails upholding old man's Quaker beliefs out of desperation to prevent her from ruining their plans. To the chagrin of Adam, his students, and the staff, Bev naturally takes her work seriously.
Episode 12 - The Lasagna You Deserve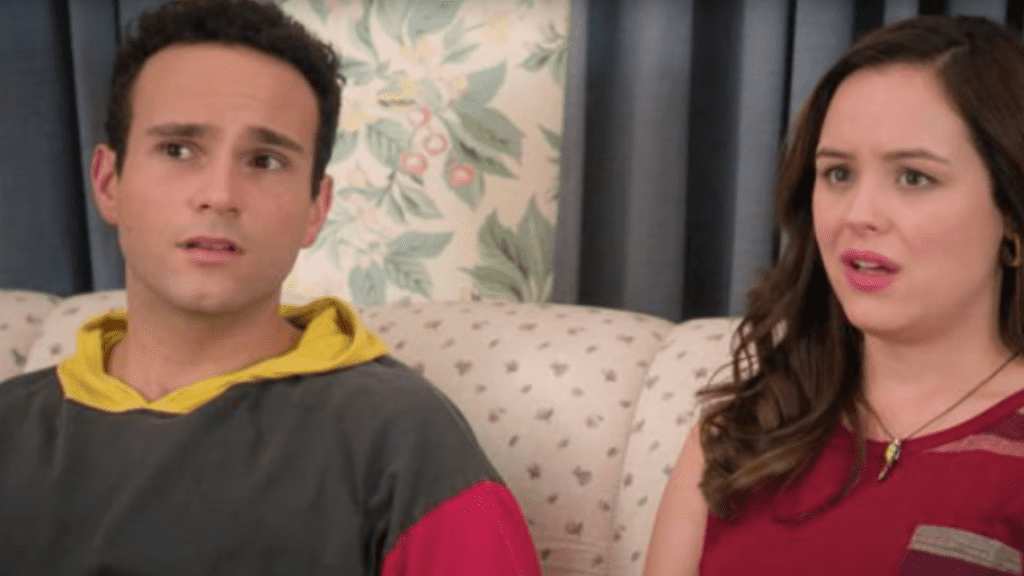 Beverly is determined to teach Adam the Goldberg technique of getting what he deserves and more after witnessing him accept a dry. The striking corner piece of lasagna at school and acting like a pushover in numerous other situations. Barry and Erica contribute to the effort, evidently taking after their mother.
Episode 13 - Mr. Ships Ahoy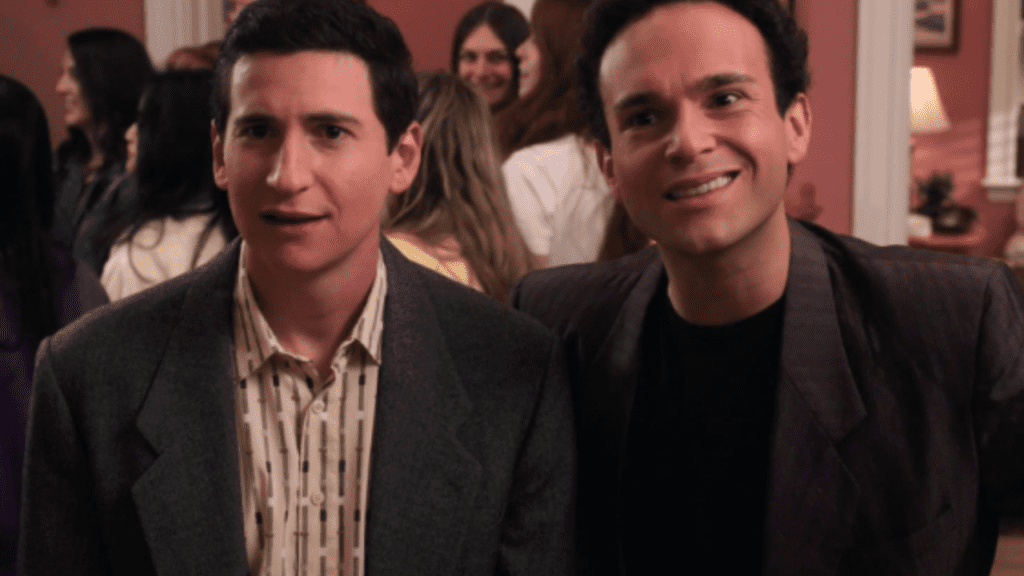 Barry and Geoff decide to participate in the college's annual Mr Ships Ahoy contest after seeing a booth advertising it on campus. Geoff asks Albert Solomon (George Segal), who won the competition in the 1940s, for advice. Still, Pops' tips on how to win over the female judges are incredibly archaic.
Episode 14 - Love Triangle
Brea is going to visit her cousin at the University of Virginia. Beverly tells Adam that their relationship won't survive. She persuades her to make a significant gesture to stop Brea from selecting UVA as her college.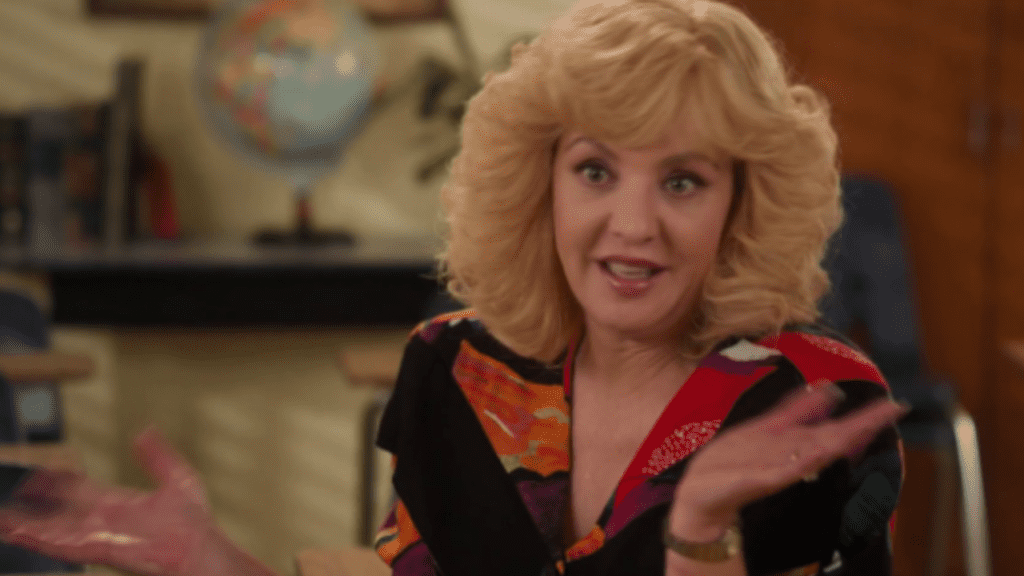 Barry worries that he and Murray won't have anything to speak about after the NFL players go on strike and endanger the football season. When Barry learns that the league would field substitute players, he decides to try out for the Eagles, and Murray teaches him how to long-snap. Beverly joins her opponent to become financially independent by selling cosmetics and weight loss supplements from a dubious firm.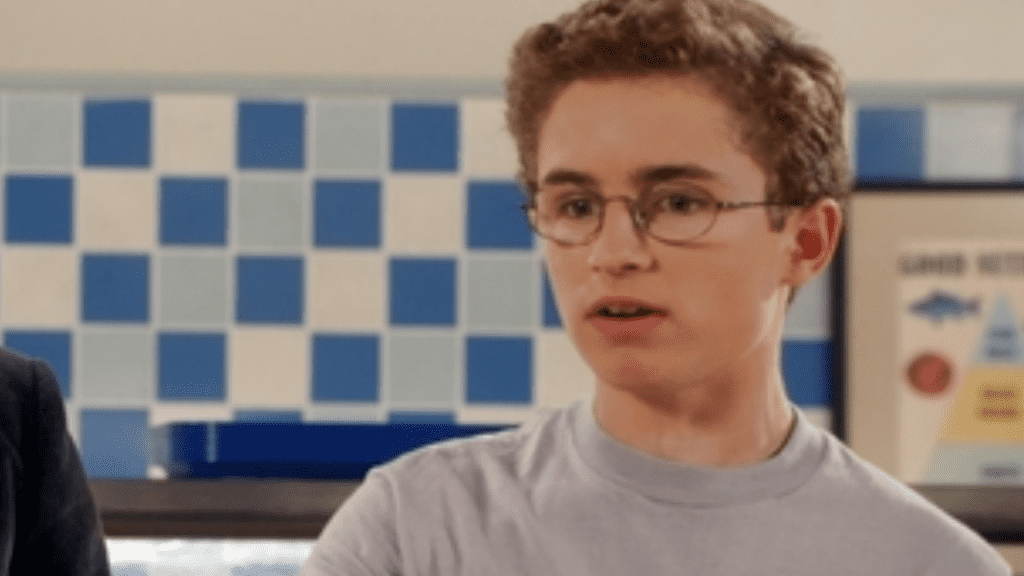 Adam obtains a job at the ice cream shop where Brea works to show that he isn't as pampered as she thinks he is after Brea implies that she and Adam have different lives. Adam informs Beverly that an actual job does require a lot of labor. Beverly then yells at the boss to get Adam fired, which is booming.
Episode 17 - Who's Afraid of Brea Bee?
After Geoff and Erica split up, Beverly finds it difficult to accept their separation. In addition to exerting considerable effort to keep Barry and Joanne together, she gets personally involved in their relationship. When they are short on players for the impending school play performance of "Who's Afraid Of Virginia Woolf," Adam enlists Brea.
Episode 18 - The Dating Game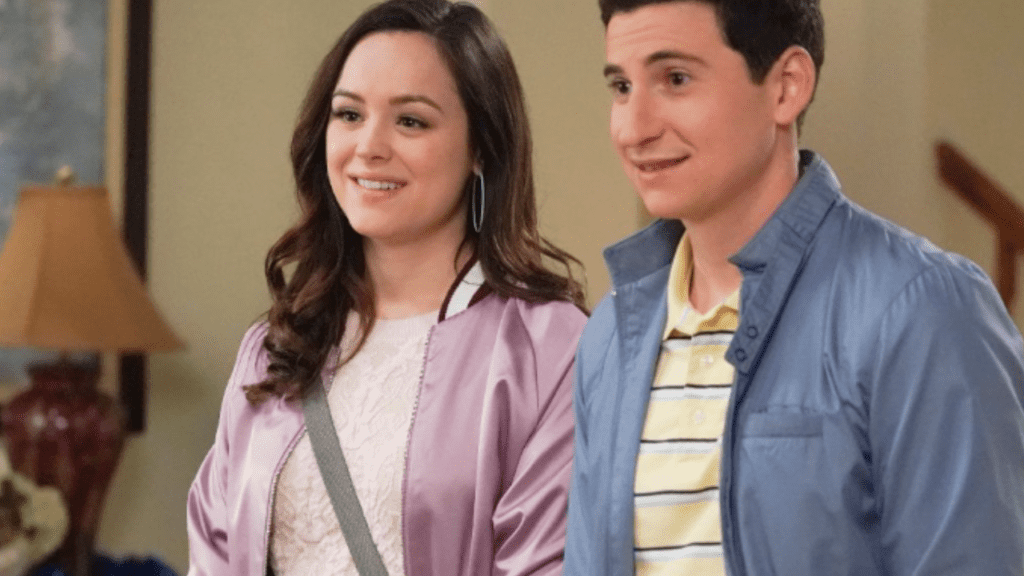 Barry and Joanne (Beth Triffon) try to have Erica and Geoff be friends while setting them up on different dates since they don't want to see them suffer any longer. While Joanne matches Erica with a waiter, Barry and the JTP get Geoff to participate in The Dating Game.
Barry advises Erica that she and Geoff avoid one other's lives for a bit. It is after they accidentally run into each other on their dates at a restaurant, making things worse.
Episode 19 - Daddy Daughter Day 2
Murray takes Erica out for a father-daughter day. When Erica is upset that Geoff returned a coupon they had saved for their fifth-anniversary dinner, he uses Geoff's certificate for their own supper. However, cheering up Erica is more said than done.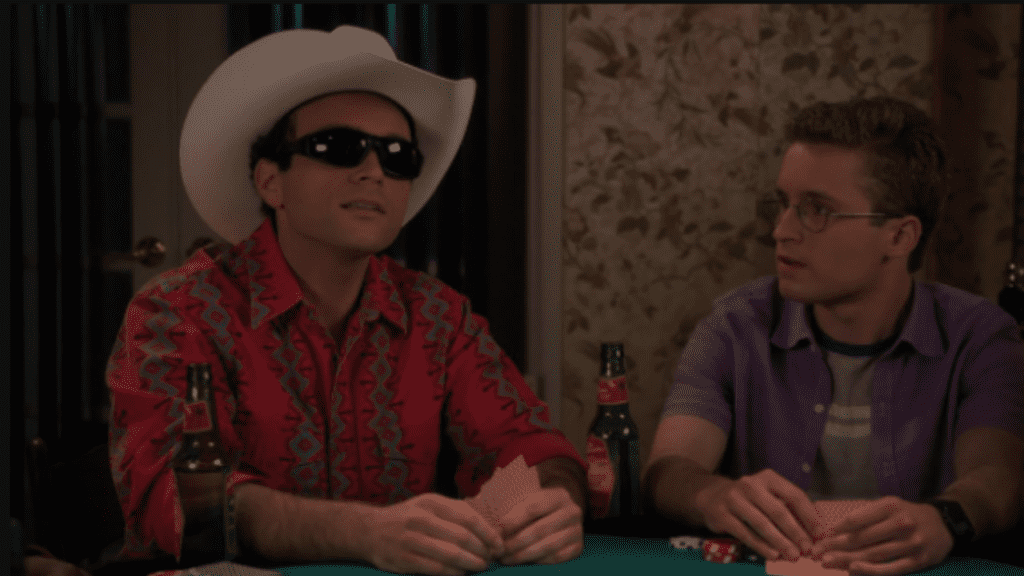 Two popular kids ask Adam and Dave Kim to a poker night, but Beverly finds out and steps in to stop the gathering. Adam was made to perform several jobs around Pop's house as punishment by her and Murray. When Adam discovers Pop enjoys playing poker, he calls the boys to move the game there.
Episode 21 - Alligator Schwartz
Erica chooses to talk to Geoff about her lingering feelings after being prodded by Beverly. Still, Barry, obsessed with Paul Hogan's Crocodile Dundee, lies to Erica and claims Geoff is dating Paula Hogan (Cait Fairbanks). After several close calls with Geoff, Erica discovers that Paula Hogan is actually on campus and confronts her.
Episode 22 - The Proposal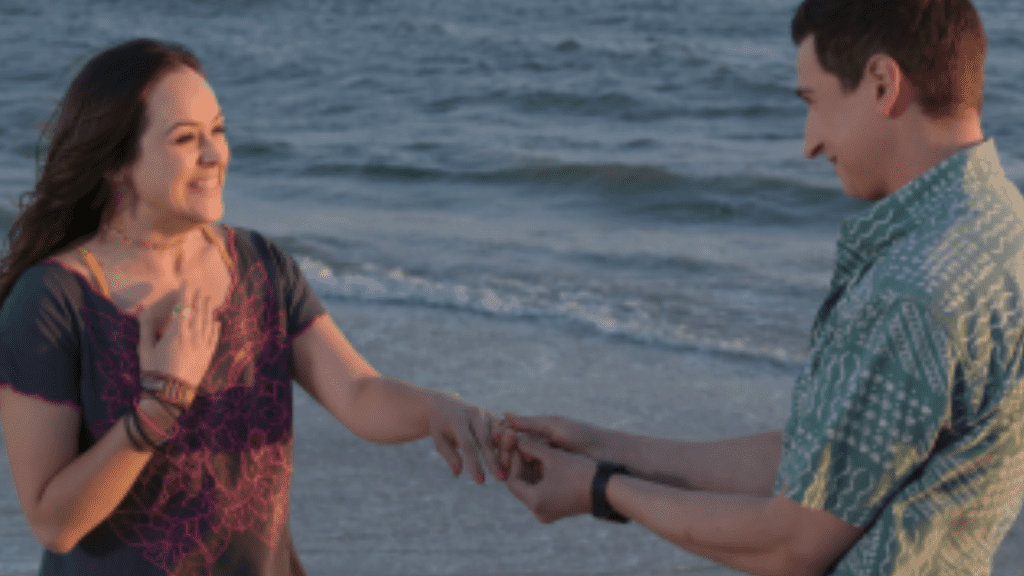 After Lou (Ken Lerner) and Linda (Mindy Sterling) inform Beverly, Beverly tells Geoff, who then abandons his plan to propose. Geoff previously announced to Erica that he would submit it to her. Instead invites a large group of friends-including the JTP, Johnny Atkins (Sean Marquette), and Carla-and (Alex Jennings) claims that it will be a significant surprise. A frustrated Erica escapes to the beach to get away from the chaos.
Bill (David Koechner), Vic (Cedric Yarbrough), Ginny (Virginia Gardner), Essie (Stephanie Courtney), and the families of Goldberg and Schwartz-who have been informed of the truth by Adam and Brea-and the others rush to the seaside house to speak with Geoff and give him a call. He finally asks Erica to marry him towards the episode's conclusion, and she accepts with joy.
The Goldbergs Quick Facts
an American historical sitcom TV show
debuted on ABC on September 24, 2013
produced by Adam F. Goldberg, Seth Gordon, and Doug Robinson
based on Goldberg's youth and family in the 1980s, including a young version of the author himself
premiered on E4 in the UK on April 29, 2021        
the eighth season of The Goldbergs has ended with 207 episodes as of May 19, 2021