In the Season 11 of Real Housewives of Beverly Hills, the bonds of camaraderie among the housewives were severely tested. As Crystal Kung Minkoff, the newcomer sought to find her place among the women's shifting friendships and feuds, Dorit Kemsley and Garcelle Beauvais grew apart. But at the core was Erika Girardi (aka Erika Jayne) and her courtroom drama with ex-husband Tom Girardi.
Cast of The Real Housewives of Beverly Hills Season 11
Kyle Richards Umansky – is an American actress, socialite, and television personality 
Lisa Rinna – popular American actress, hostess, author, and model
Erika Girardi – a singer and actress in America
Dorit Kemsley – an American television personality and a fashion designer who specializes in swimwear and Italian resorts
Garcelle Beauvais – is a Haitian-American television personality, actress, former fashion model, and author.
Crystal Kung Minkoff – an American TV personality. Businesswoman and assistant director
Sutton Stracke – an American television personality, a socialite, and Augusta Ballet executive director
Episode 1 - Dressed to the 90210s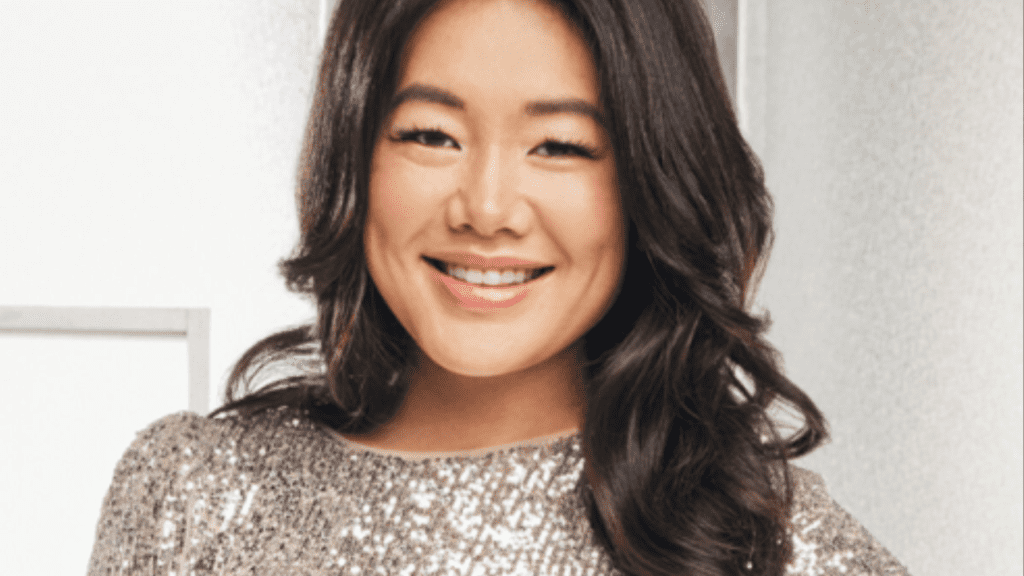 After being separated for months, the buddies finally get together for a "barbecue" in Beverly Hills at Dorit Kemsley's house. Crystal Kung Minkoff, the wife of Hollywood director Rob Minkoff, is introduced to the group by Kathy Hilton, Kyle Richards' sister. While she waits to complete the renovations on her new home, Sutton Stracke resides in a rental that is strikingly similar to her previous residence.
When the ladies meet in person, Erika Girardi provides some much-needed illumination on a particularly bleak summer. Meanwhile, after Lisa Rinna's hasty apology, Garcelle Beauvais has second thoughts about their friendship.
Episode 2 - Two Truths and a Lie
Lisa plans a girl's trip to Lake Tahoe. Sutton and Crystal's profoundly differing worldviews, which are revealed over time, eventually diminish the initial excitement. Kyle and Garcelle are both keen to move on, so they are trying to mend the emotional scars they caused one other in the past.
The unexpectedness of Erika's responses in Dorit's suggested game of "Two Truths and a Lie" further adds to the situation's mystery.
Episode 3 - Sutton's Gotta Give
While on vacation in Tahoe, a colorful argument arises between Sutton and Crystal, which eventually boils over before veering off in a different direction when Sutton begins to feel isolated from the rest of the group. Kyle and Kathy are taken aback by Garcelle's candid assessment of a member of the Hilton family. Dorit goes out for a rare night on the town and gets dirty while Lisa and Erika pull a prank on a prankster.
Crystal strips down to nothing when in Lake Tahoe, but Sutton won't have any of it. Another woman's late-night confession puzzles Kyle; Dorit's denials aren't taken at face value, and Lisa's insistence finally pushes Garcelle over the edge. Friends of Erika's are stunned and in the dark after she shares shocking news about her husband.
Episode 5 - The Divided States of Erika
Trouble for Kyle and Dorit arises on election night. The women at Sutton's Paris-themed luncheon try to make sense of Erika's surprising statement by asking questions and sharing their perspectives. In the meantime, Crystal discusses a trying time in her life.
Lisa enjoys some quality time with her fireman husband.
Episode 6 - The Liberation of Erika Jayne
Erika, her girlfriend for the first time since she filed for divorce, talks about her decision. Crystal hosts a Chinese dumpling-making party, but she and Sutton have unresolved issues from Lake Tahoe that need to be addressed first. Eventually, Kyle and Dorit make up, and Garcelle consults a matchmaker to conjure up her ideal partner.
Episode 7 - Defining Women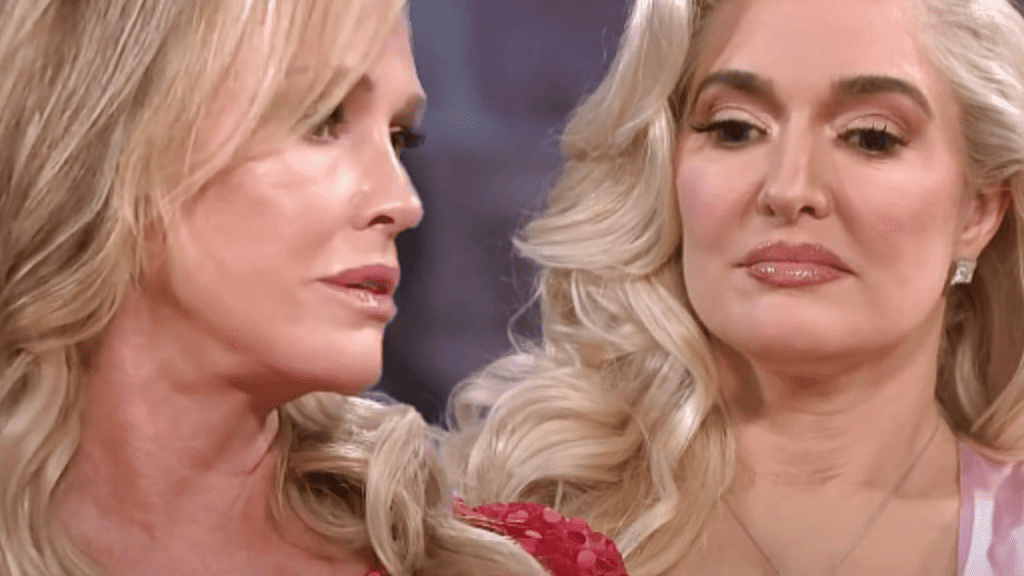 As speculation about her split from her husband grows, Erika sets the record straight. It all goes down in flames when Kathy accidentally rekindles a dying spark on a night out with friends. On the other hand, Lisa Rinna deals with her own tabloid stories.
Dorit acquires a priceless work of art, and Garcelle's son strongly opinions about his mother's romantic life.
Episode 8 - The Good, the Bad, and the Ugly Leather Pants
Lisa's get-together is livened up by Harry Hamlin's homemade Bolognese sauce. Still, Sutton's temper flares up due to Crystal's inability to apologize. Meanwhile, Kyle is surprised by Kathy's announcement regarding their sister Kim, and Garcelle's birthday present has her dreaming big.
Dorit commits to her newest design project just as Erika moves into her new house.
Episode 9 - A Pretty Meltdown
While Crystal and Sutton continue to stir the sauce for Lisa's Bolognese lunch, they discuss their ongoing problems. To Kyle's surprise, Erika loses it after hearing devastating news about her divorce, and Garcelle starts to doubt her honesty. However, while the group is quarantined, Lisa takes advantage of the quiet at home to unearth the long-forgotten treasures she can give her girls.
Episode 10 - Affairs and Accidents
Kyle welcomes the group to her house in La Quinta for a weekend in the desert. However, Erika is still dealing with the aftermath of her tumultuous divorce. Dorit offers a helpful perspective based on her life when Lisa questions recent media claims.
Through their shared experiences of grief, Sutton and Crystal get close to Erika. While that's happening, Kathy's cooking things up in the kitchen. She's cooling off in front of a fan with her pals' help.
Episode 11 - Ice Queen of the Desert
While Sutton offers advice on how to survive a divorce, Kyle dons her detective hat to help uncover a mystery involving one of the La Quinta women. But Dorit and Lisa are concerned about how their mutual friend will handle her separation. On a stroll through the desert, Crystal, Garcelle, and Erika find relief from their hectic lives.
Still, their serenity is short-lived as Garcelle spills the beans about their private talk.
Episode 12 - Circle of Distrust
When a distressed Erika cuts short the trip, Garcelle is put in the hot seat, but she won't take it lying down. The women's final morning in the desert brings a shocking expose that left Kyle, Lisa, and Dorit scratching their heads. Meanwhile, Sutton arranges a gang meeting, but not everyone is invited.
Episode 13 - Season's Grillings
The women are still reeling from the surprise news report and trying to piece together what happened. Meanwhile, Garcelle prepares a traditional Haitian feast for her loved ones. When Kyle hosts the ladies for Christmas dinner, Erika learns that not everyone has her best interests at heart.
As festive happiness turns to jeer as the women press for answers.
Episode 14 - Lips Unsealed
Erika and Lisa throw a birthday party for Kyle. Still, the celebration is cut short when Erika reveals additional details about her upcoming marriage. The women's simmering frustrations boil over at Crystal's launch party for Lisa's lip line, requiring a touch-up before the event can go on in its glossy glory.
In the meantime, Kyle and Kathy talk it out about their history.
Episode 15 - The Dinner Party from Hell: Part Two
Kyle takes stock of the renovations at Sutton's new house. At the same time, Dorit expresses optimism that her new business will be successful for her and her family. Crystal has a dinner party and serves duck but advertises beef.
Attendees include Erika, Garcelle, and Kathy. It was meant to be an unforgettable evening. Still, when Erika and Sutton butted heads, Kathy's crew had to swiftly change gears, and the evening turned into one the ladies would rather forget.
Episode 16 - Threats and Promises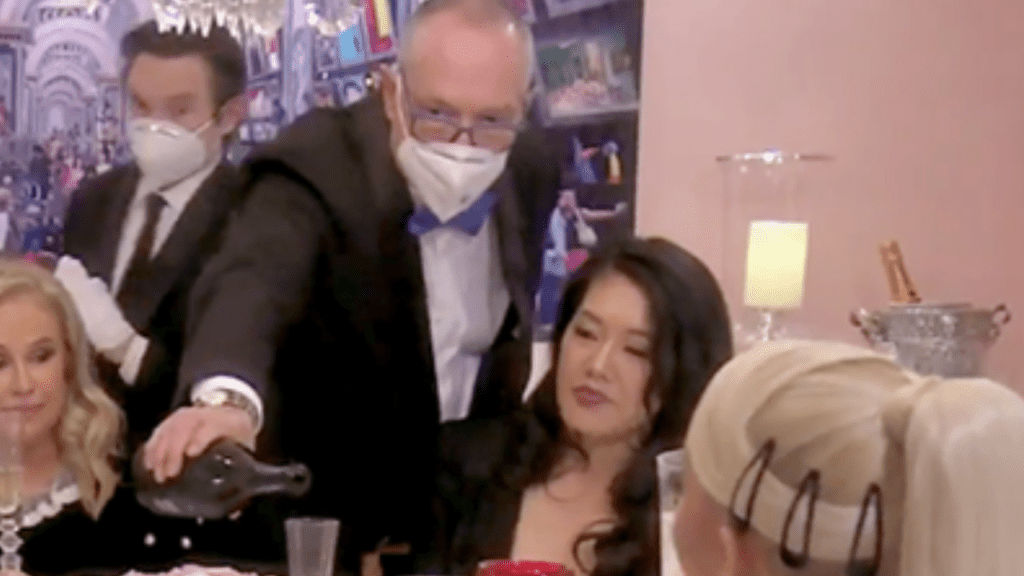 Kathy's dinner party is cut short when accusations fly between the female guests. Sutton lashes out at Kyle for pushing her too far, while Garcelle blames Lisa for never having her back. Crystal understands Erika's reaction, but a Dorit confidant is less forgiving.
Episode 17 - A Tale of Two Accidents
Erika surprises everyone at Kathy's spa day by sharing a terrible family secret. At the same time, Crystal continues to invest a lot of money into remodeling her basement, and Garcelle gets closer to meeting the man of her dreams. Dorit's debut in her wedding dress is anything but a fairytale when Sutton and Erika finally meet, and Garcelle is forced to defend her inappropriate remarks.
Episode 18 - Del Mar by the Shade
After a long drive to the coast for a girls' weekend of relaxation, Sutton's trip turns sour. At the same time, Kyle and Kathy enjoy the presidential suite. After an extravagant picnic on the beach, Erika is left reeling by family news that raises new doubts about her.
In the meantime, Dorit and Lisa question Garcelle's commitment to their friendship, reducing her to tears.
Episode 19 - Over-Poured and Over-Board
The women continue their trip to Del Mar with a tour of local wineries and another taste of Erika's horrific story. Sutton probes Kyle and Dorit on their "alleged" naivete after Crystal and Lisa have a novel exercise experience. Later, the women are put on the spot during a sunset sail, thanks to Garcelle's game suggestion.
Episode 20 - New Year, Old Grudges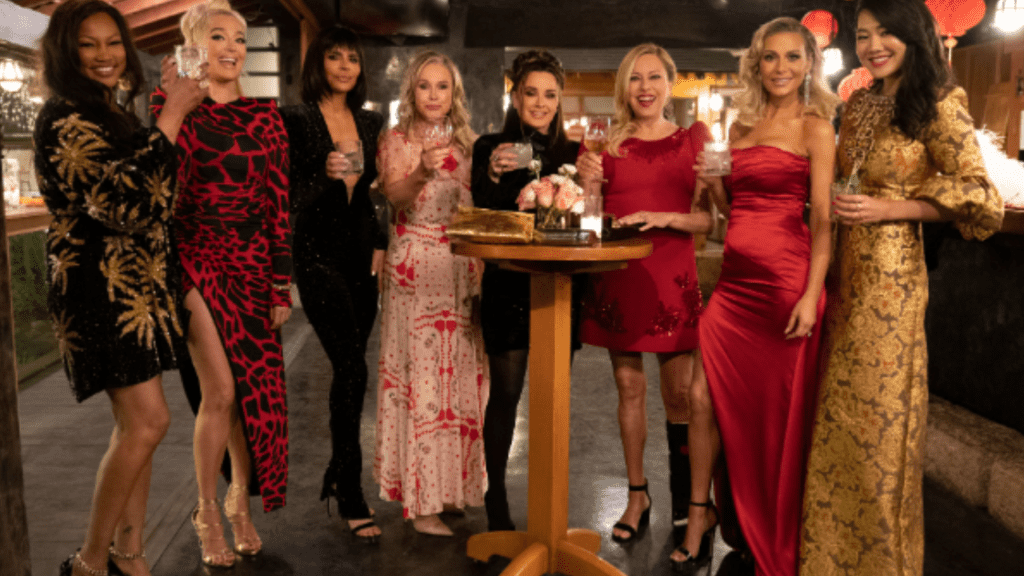 Erika goes to dinner with her best friends Kyle, Dorit, and Lisa. Still, her happy disposition quickly turns sour as questions are asked. As Crystal's Chinese New Year party prepares to usher in a new year of prosperity, Lisa and Garcelle's long-standing feud threatens to dampen the mood. Sutton, getting into the spirit of the evening, extends a friendly hand to Erika, but she turns her back on him.
Episode 21 - Reunion Part 1
As the reunion begins, Erika answers the tough questions from viewers head-on. She exposes some unexpected details about her past. Unwillingly, Crystal admits that she and Sutton have something in common, while Kyle airs her grievances about her previous tenant.
Garcelle justifies her passive-aggressive comments against Dorit and then makes a startling charge, catching Lisa off guard.
Episode 22 - Reunion Part 2
New information regarding Erika's tumultuous marriage and divorce shocks the women. Dorit admits that her tendency to excessively chatter has gotten her in trouble. Lisa provides further insights concerning her daughter's high-profile breakup.
Meanwhile, Kathy becomes emotional when remembering their mother.
Episode 23 - Reunion Part 3
Emotions continue to run high as Kyle and Kathy talk about the time they spent apart and how they were finally able to reconcile. After a year of fighting with Sutton and experiencing horrific bigotry, Crystal reflects on her experiences. Erika reveals that she is saddened because she feels like Kyle and Dorit are mocking her life.
Episode 24 - Reunion Part 4
Lisa gives a speech explaining why she stands with Erika. Also, she feels guilty about how she treated her friends before at the end of the reunion. Garcelle and Sutton hold Erika responsible for the threats she made this season. As the barrage of probing questions continues, Erika strikes back, revealing her plans for the future.
The Real Housewives of Beverly Hills Quick Facts
a reality show in the United States
From May 19, 2021, through November 3, 2021, Bravo aired the sixth season of The Real Housewives franchise
filmed in Beverly Hills, California
consists of 24 episodes
executive producers are Andrew Hoegl, Barrie Bernstein,
Lisa Shannon, Pam Healy, and Andy Cohen
after RHOBH Season 10, Denise Richards and Teddi Mellencamp Arroyave stated they would not be returning for the eleventh season