In Season 3 of Motherland, Julia's mother moves in with her, her life changes and her marriage seems to fall apart. There are also hard times for other people. Meg finds out she has cancer, but she can still live her life. Kevin's wife asks him to leave, and things get worse when he has sex with Amanda. But Liz's single mother is back at work, and things seem to be going well for her. He also seems to be getting along better with Sam.
Cast of Motherland Season 3
Anna Maxwell Martin as Julia
Lucy Punch as Amanda
Diane Morgan as Liz
Paul Ready as Kevin
Tanya Moodie as Meg
Martha Howe-Douglas as Ashley
Episode 0 - Christmas Special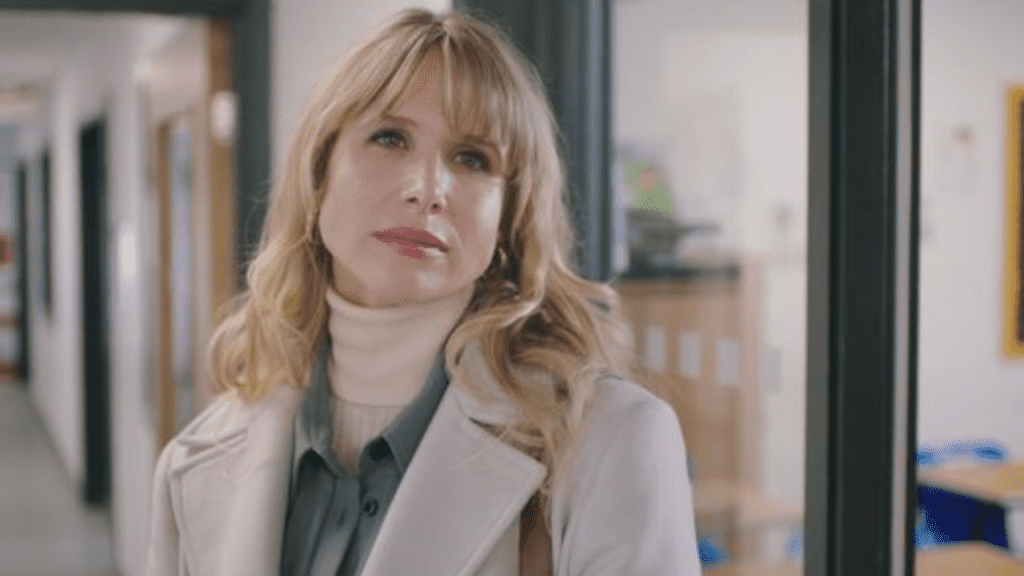 When December rolls around, Amanda (Lucy Punch) throws her annual holiday party. Holiday cheer is guaranteed in any setting with Evil Santa, a 30-foot Christmas tree, and stringent regulations on where mulled wine can and cannot be consumed. Meg (Tanya Moodie) is the only one who received an invitation, but Julia (Anna Maxwell Martin), Kevin (Paul Ready), and Liz (Diane Morgan) are coming as her plus ones.
Julia enjoys the time with the group since it provides a pleasant diversion from her role as festive steward to a houseful of in-laws. However, the rest of the gang finds the other guests a little cold, except Anne (Phillipa Dunne). Kevin is single-handedly stuffing, wrapping, roasting, parboiling, laying up, cleaning, and decorating. He can get on while Liz is trying to ignore Christmas altogether.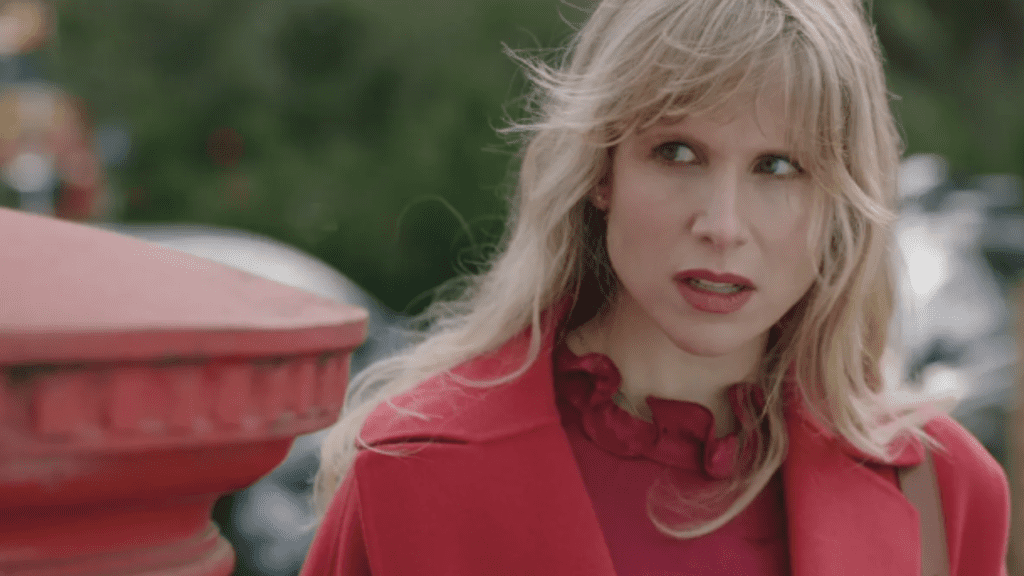 As a rash of nits spreads through the school, Julia is blamed for starting a second wave. The other moms have turned their backs on Julia, and she wants to win them back. She has a party to get rid of nits, and everyone brings their problems with them.
At the party, everyone finds out that Anne has some big news. Meg is in trouble, and Kevin has done something terribly out of love. While Amanda tells everyone what's happening, Liz waits to hear about a job change.
Episode 2 - Catchment Area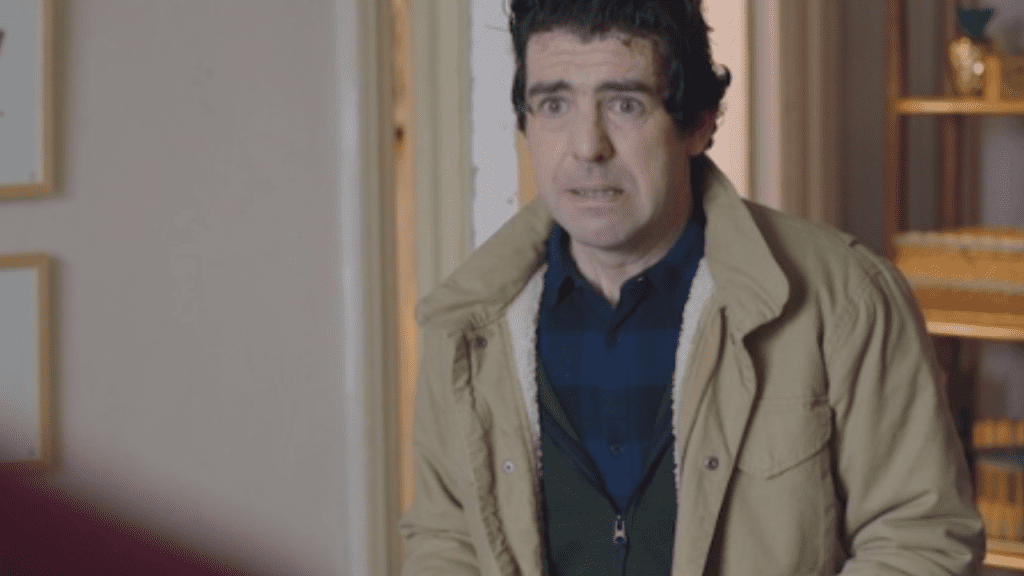 On secondary school open days, the parents hop on the merry-go-round. They have to decide where to send their 11-year-old children. Julia worries a lot about where she lives and even thinks about pretending to become religious to get around the system.
Kevin's divorce progresses. Liz helps him get through the shark pool of lawyers, and along the way, she learns something about herself that worries her. Meg's illness makes it hard for queen bee Amanda to be second fiddle.
In Motherland, it's Mother's Day, and Julia feels like no one cares about her. At the same time, Meg's family has gone overboard to deal with her cancer diagnosis. Anne can't wait to spend the day with her mom. Liz and Kev want nothing to do with their moms, so they take a trip to the country, which becomes an impromptu driving lesson for Kev. 
While this happens, Amanda's mother, Felicity (Joanna Lumley), comes from Cheltenham for a celebration lunch full of passive-aggressive fun.
The year 6 field trip is coming up. Julia, Liz, and Meg are stuck with Mrs. Lamb (Jackie Clune) on the worst bus ride. She is the school secretary with no sense of humor. Mrs. Vaughn, the teaching assistant, doesn't know anything.
It all started when a boy kicked off the bus for being wrong is let back on with his mother, Ashley, and Liz decides to be the hero.
Kevin is taking his driving test, and Amanda is changing her online lifestyle brand Hygge Tygge. She gets Kevin to help her pack up the shop, which leads to things she couldn't have imagined.
Episode 5 - Amanda's FUNraiser
Amanda's PTA charity FUNraiser and birthday party are happening simultaneously, so everyone must attend a big event.
When sponsored cycling and Anne's poisonous drinks are mixed, the night is full of high drama and big reveals. Anne is ready to end her marriage to Kevin and leave with Garry (Robbie Gee), the builder. Liz is surprised by an unexpected visitor, and Meg is happy that her cancer is gone.
In the meantime, Kevin's attempts to make things right with Amanda worsen, and Julia finally loses her temper.
Will there be Motherland Season 4?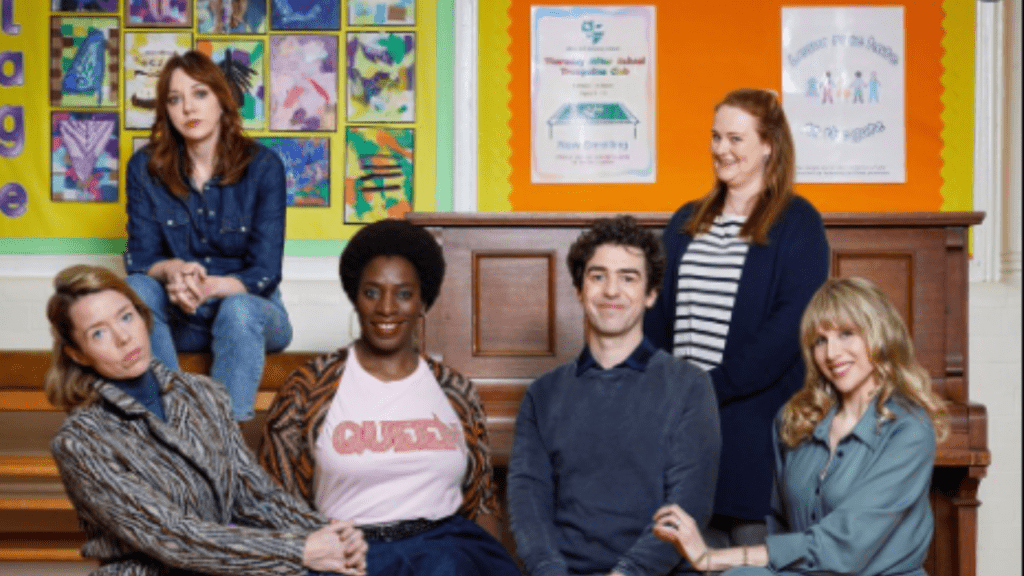 In Motherland Season 4, an official announcement will still have to be made to confirm whether or not the match will return. Fans asked for more of this game, so it will be back as soon as possible. Also, people who work in broadcasting seem to be sure of themselves.
They talked about the possibility of a new system more than once. In an interview conducted in May 2021, Paul Ready as Kevin shared what he thought might happen to Kevin and Amanda if the match was followed by another round.
In a May 2021 interview, Paul Ready, who played Kevin, talked about what he thought would happen to Kevin and Amanda if the match went on for another round.
But we don't think the expected season will come out soon. Most of the time, it takes 19 to 23 months between payments. This means there isn't much chance we'll get a fourth season of Motherland before 2023.
Cast and Characters of Motherland Season 4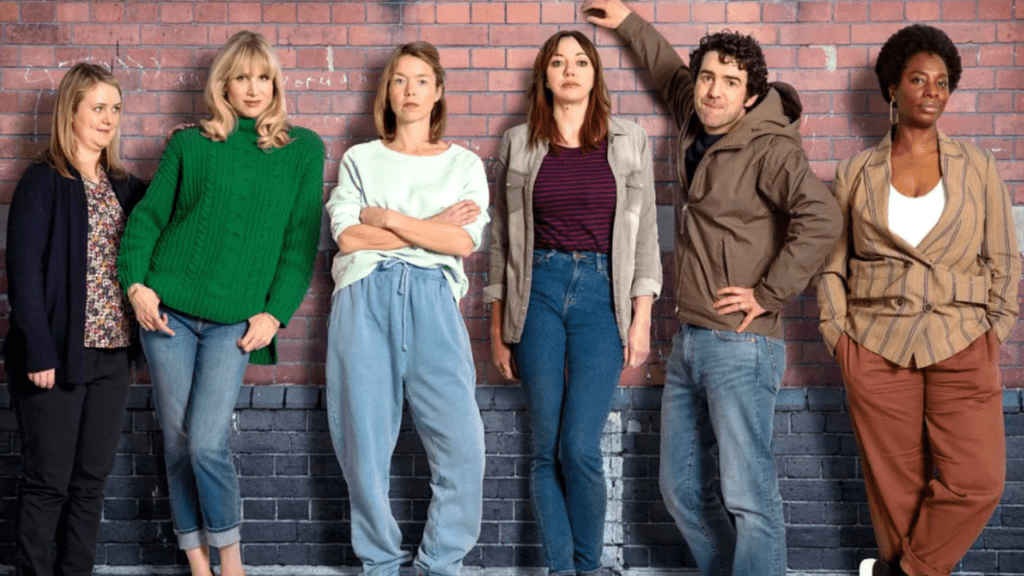 Anna Maxwell Martin as Julia, Tanya Moodie as Meg, Paul Ready as Kevin, Oliver Chris as Paul, Diane Morgan as Liz, Lucy Punch as Amanda, Robbie Gee as Garry, and Phillipa Dunne as Anne have roles in the possible future. 
In the meantime, it's not clear if Joanna Lumley will play Felicity, Amanda's mother, again in the much-anticipated fourth season of Motherland. He is ready to joke that his wife, the actress Michelle Terry, could play Kevin's late wife, Jill. So, if the game continues, we could see some new characters giving life to different ones.
Plot of Motherland Season 4
If it's the fourth season, we'll find out what's going on with Julia and Paul, Kevin and Jill, and Kevin and Julia. For Motherland Season 3, Amanda may still be mad at her ex-husband, who is now engaged to her current partner. But when the game comes back in Motherland Season 4, Kevin and Amanda will have to talk about what's happening. Liz and Sam have been together for a long time, so it would be interesting to see the following.
a British TV show set in London
the pilot episode was written by Graham Linehan, Sharon Horgan, Helen Serafinowicz, and Holly Walsh
first, broadcast on BBC Two on 6 September 2016 as part of its "Sitcom Season."
 broadcast in the US on Sundance TV
won a British Academy Television Award for Best Scripted Comedy in 2022