From being in the ring to being on set, he can now add being an actor to his résumé.
UFC Champion Kamaru Usman is now an actor, and not only that but he is set to star in a huge film already for his acting debut. Usman will appear in the upcoming "Black Panther: Wakanda Forever" as a cast member, joining the Marvel Cinematic Universe.
Daniel Cormier, a member of the UFC Hall of Fame, addressed it during the UFC 277 weigh-in program on Friday morning on ESPN+, and it was his manager Ali Abdelaziz who confirmed his participation, according to MMA Junkie.
The "Black Panther" sequel is expected to arrive in theaters on November 11, although it is currently unknown what role he will play or how important a role he will have in the superhero film.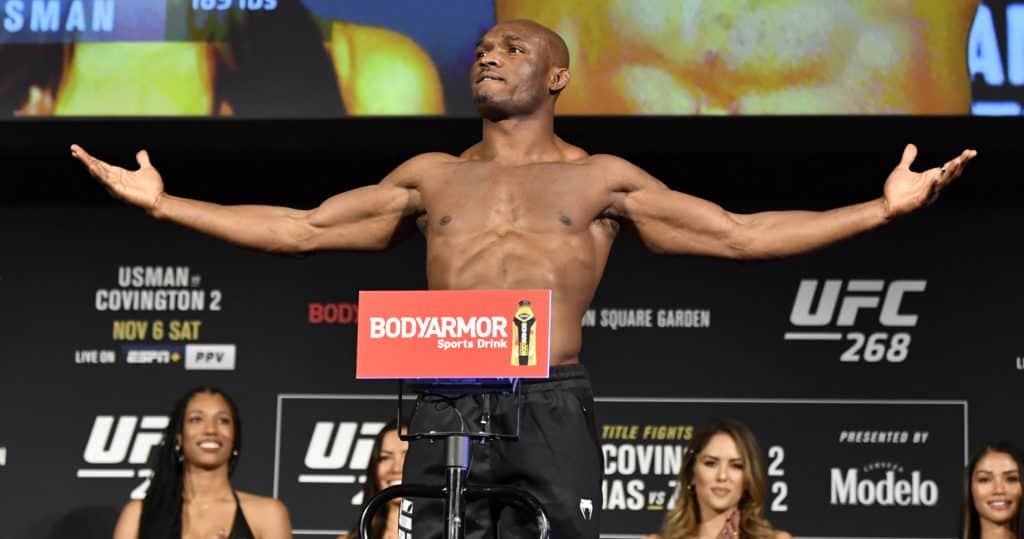 Boseman's portrayal of T'Challa won't be replaced, and he won't be developed as a digital avatar either, according to reports from a number of major media sites after the actor passed away from colon cancer.
In addition, Daniel Kaluuya will not be reprising his role in the film due to schedule difficulties with Jordan Peele's thriller film "Nope" which is now playing in theaters. He portrayed W'Kabi, the spouse of Okoye (Danai Gurira's character) and the best friend of T'Challa, the Black Panther.
The MCU's fourth phase will be concluded by "Black Panther: Wakanda Forever," which will also be a part of phases five and six as well as the newly created Multiverse Saga.
Reactions to UFC Champion Kamaru Usman Secures Role in "Black Panther: Wakanda Forever"
Wow! This is huge. Our very own, Kamaru Usman will feature in the next Black Panther 🐆 👏

— FAROUQ (@farouq_yahaya) July 30, 2022
Kamaru Usman is starring in Black Panther: Wakanda Forever. Congrats to him for beating out Mike Perry for the Role.

— MMA Roasted (@MMARoasted) July 29, 2022