In Queen of the South Season 5, Teresa expands her sphere of influence beyond New York City and into Europe. Her longtime antagonist in the CIA, who has always had different plans for Teresa, sabotages her efforts to become "too big to fail" and legitimate. Although Teresa suffers the loss of more loved ones, she also finds romance.
Cast of Queen of the South Season 5
Alice Braga as Teresa Mendoza
Peter Gadiot as James Valdez
Hemky Madera as Pote Galvez
Molly Burnett as Kelly Anne Van Awken
JT Campos as Boaz Jimenez
Alimi Ballard as Marcel Dumas
An entire year has passed with no news from James Valdez (Peter Gadiot). They have learned that he has been working undercover with CIA contractor Devon Finch (Jamie Hector) to shield Teresa Mendoza (Alice Braga) from harm. There's some truth to the narrative, and Pote Galvez (Hemky Madera) appears to believe it, but Teresa isn't so stupid as to assume it isn't a setup, so she's put King George (Ryan O'Nan) on the case.
The developing romance between King George and Teresa is one of the show's many high points. Teresa has a distinct quality that earns the respect and dedication of her employees. Still, her bond with George is genuinely exceptional.
Episode 2 - Me Llevo Manhattan (I'll Take Manhattan)
James inquires as to Teresa's motives for expanding her business. She assures him that wanting to collaborate with Russian sociopaths is par for the course. She explains that she is interested in purchasing a seaside home.
Teresa learns Kostya is on his way to meet with Oscar for the two of them. Oksana Volkova (Vera Cherny) pulls a fast one by bringing Kostya to them through a phone call. Teresa outlines her proposal to reorganize the territory so that they may increase sales by 50%.
While waiting for Marcel Dumas (Alimi Ballard), Judge Cecil Lafayette (David Andrews) is grousing in the pub. The tables are turned on him as they threaten to release the Wheeler files. Teresa advises him to make a public statement proclaiming Marcel's innocence before the media.
Episode 3 - No Te Pierdas La Cabeza (Don't Lose Your Head)
Teresa reaches the hiding place, but the police have already entered. As the greatest treachery ever, they arrested Marcel. He is pretty irritated that he believed her and that James is also being cast in a negative light for lying.
Teresa seems embarrassed. Pote and Kelly Anne Van Awken (Molly Burnett) go to the same building in two different parts of town. When he discovers it's an AA meeting, he rapidly calms down and walks in with his gun cocked.
Kelly Anne pulls him aside and explains that she is unfit to be a mother due to her drug addiction and murder record. Despite what she may be feeling, Pote reassures her that everything will be alright. They share a sweet moment together.
Ultimately, Teresa decides to aid Dumas, and James recalls that he had assured Dumas that Teresa would be trustworthy. In the background, Boaz Jimenez (Joseph Thomas Campos) is seen riding off into the night while Teresa, back at home, takes a tumble as she deals with her guilt.
Episode 4 - La Situacion (The Situation)
James hears on his scanner that the FBI will raid Teresa's distillery when he is hiding out at Gamble's. Kelly Anne and Teresa visit the FBI. Teresa claims that Judge Lafayette and Captain Gamble (Sharif Atkins) compelled her to pay bribes so that they could keep their businesses running. They were about to call off the raid on the distillery.
Special Agent Paul Panetta (Ned Vaughn) informed her that they had stopped one of her illicit shipments containing cocaine, only to find Tequila instead. When James and Marcel were trying to smuggle Marcel out of the country, Lucien was the one who called the police and described the vehicle they were driving. Lucien (Lance E. Nichols) fabricated evidence that Marcel approved the new cargo to further set Teresa up with the Feds.
To rule New Orleans was Lucien's ultimate goal. Teresa calls Marcel to fill him in on what's going on and reassure him that she's doing everything possible to get him cleared. Since she is responsible for his incarceration, Marcel says he isn't going to hold his breath for her to bail him out.
Episode 5 - Mas Dinero Mas Problemas (More Money More Problems)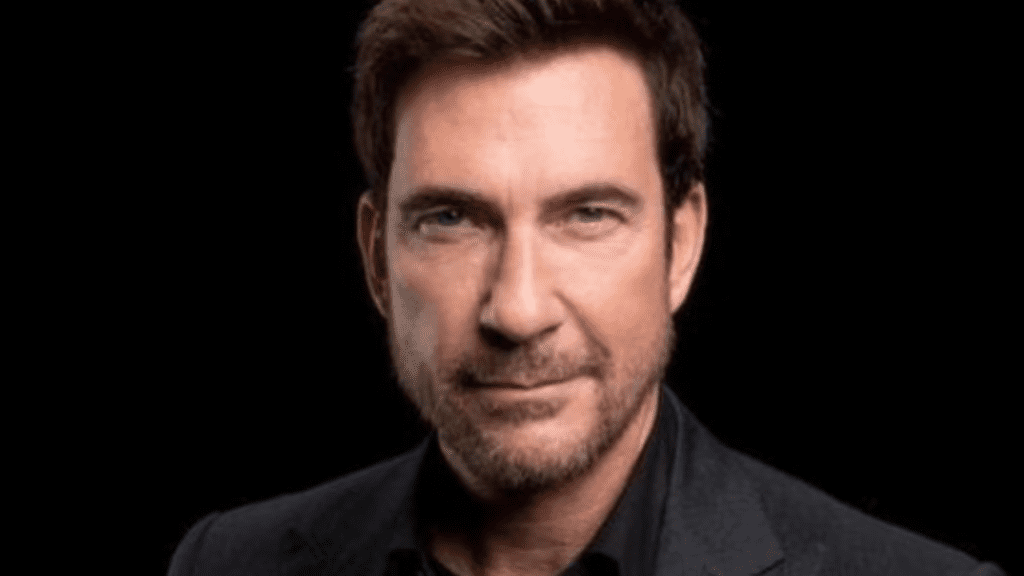 Now that Rocco de la Peña (Jordi Mollà) is dead, Teresa may resume her business dealings in Europe. Oleg Stavinsky (Maruis Beigai) consents to schedule appointments for her. Teresa purchases the Berlin hotel where they are staying.
She plans to acquire a bank to assist her in laundering the massive sums of money that will be pouring into her possession. Kelly Anne is concerned that she will be demoted from her current position in the company because of her pregnancy. Still, Teresa assures her that this will not happen.
George feigns interest in partying with Boaz in Miami to discover the ins and outs of the Miami business and to make sure Boaz is still faithful. Boaz suspects George is spying on him, so he asks his cousin Angel Sanchez (Jeremy Becerra) to keep an eye out for him.
Episode 6 - Plata O Plomo (Silver or Lead)
When the Haitians sell Teresa's merchandise, Boaz claims they add Fentanyl to it. He brings George along when he and George encounter the Haitian boat crew. The leader denies using a knife to cut Teresa's cocaine, but Boaz discovers a vial of Fentanyl and kills him.
In a phone chat with Teresa, George explains his belief that Boaz is trustworthy. She wants George to monitor the company's operations from Miami. Eventually, George breaks into Boaz's mansion and discovers a drug and Fentanyl cache in an unlocked chamber.
Boaz may have been the one cutting the product with Fentanyl himself, but he set up the Haitians, so George would think he was devoted to Teresa. Boaz finds George there and shoots him in the head to kill him.
Episode 7 - El Zoro En La Gallinera (The Fox in the Hen House)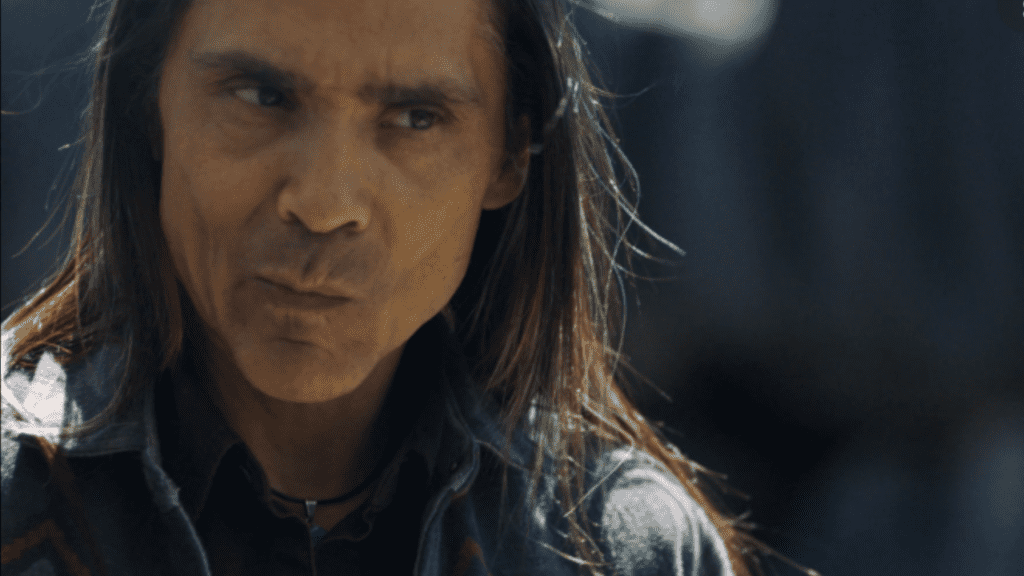 Boaz and his men travel to New Orleans to eliminate Teresa; however, she and James manage to evade them. Taza (Zahn McClarnon) and two of his guys are slain at the exact moment in Phoenix. In the end, Teresa calls Boaz, who confesses to killing George after she cannot reach him through any other means.
Then he threatens to kill everyone she loves, including Pote and Kelly Anne. James prepares a private jet and tries to persuade Teresa to leave the nation, but she says she has no plans. The first ultrasound of their kid arrives, and Pote and Kelly Anne couldn't be more excited.
The cigarette-craving Pote steps outside. The approaching Boaz is announced to him via text message from Teresa. After he returns inside, he learns that many of the doctors' office employees have been murdered and Kelly Anne has vanished.
Episode 8 - Todo Lo Que Toco (Everything I Touch)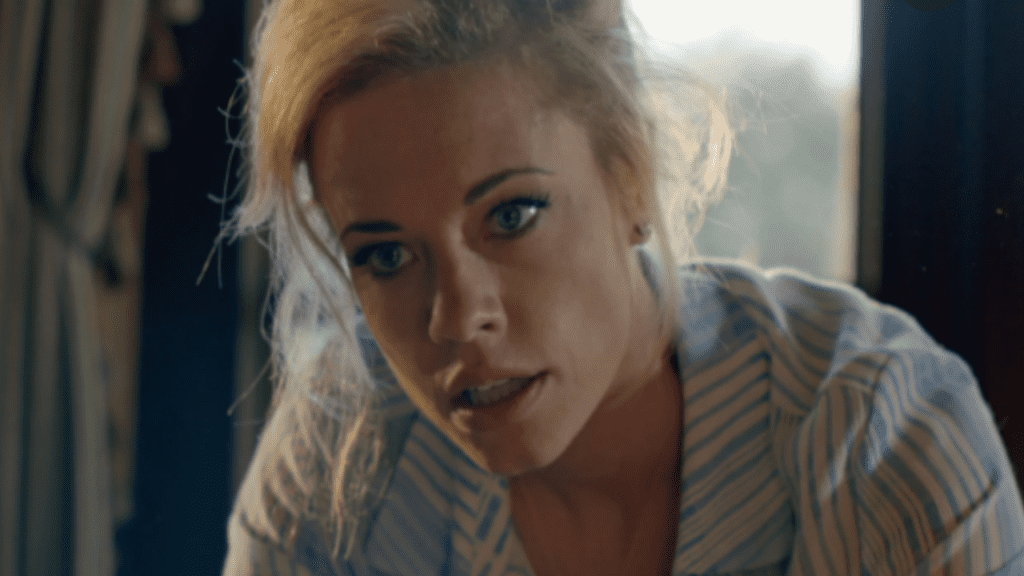 Kelly Anne has been restrained in the trunk of a vehicle. During their struggle, the driver crashes. Kelly Anne finds his phone after he has passed away, and it is Pote who arrives to take her away.
Kelly Anne and the baby are fine after returning to Teresa's property, though she is traumatized and has minor injuries. Oksana visits Teresa to plot Kostya's murder, but Oksana is poisoned before she can even enter Teresa's front door. So Kostya learned about their scheme, I suppose.
They must eliminate Kostya now before he eliminates them. Teresa dismisses Pote and Kelly Anne, despite their pleading. She prepares their travel documents and opens bank accounts for them.
Episode 9 - A Prueba de Balas (Bulletproof)
Devon Finch (Jamie Hector) fulfills his obligations. The fact that she poisoned herself is convenient for him, as it will look like Moscow ordered Kostya's assassination. To show his appreciation, Devon has Castel Fioto (Martha Higareda) provide thrice the number of goods usually sent to Teresa.
His associates can count on him to look out for their best interests. Teresa, however, figures that the CIA will try to eliminate her at some point, so she resolves to leave the industry now. The following day, she'll be leaving for Belize.
Since Amara is now part of the family, she plans to take her along. Teresa hands over the New Orleans bar and distillery to Chicho (Alejandro Barrios). Once settling in Belize, Pote will return for Kelly Anne after he helps Teresa become settled there.
Episode 10 - El Final (The End)
Pote is strolling along a beach on the other side. A young girl is constructing a sandcastle when he stumbles across her. His advice is to hire a soldier to guard her fortress.
Kelly Anne emerges from the house and rushes to hug Pote. She then introduces her daughter Lena to him. James and Teresa are currently residing at the spacious beach house.
As it turns out, this was always the idea. They had to kill Teresa because they knew the CIA wouldn't release her. Belizean officials were bribed, and Samara was led to believe that she had died.
To get away, Teresa hired a skipper to wait on standby for two years before using a big sailboat to make her getaway. Teresa is now an accomplished cook. James can now surf with the best of them.
Kelly Anne had been doing all the parenting as they waited for Pote to join them. Lena can't wait to finally see her dad. Teresa cooks Pote dinner after the girl goes to bed, and they eat together while admiring the sunset over the ocean.
Queen of the South Quick Facts
produced by ABC and created by M.A. Fortin and Joshua John Miller, it's a crime drama set in the United States
premiered on USA Network on June 23, 2016
concluded on June 9, 2021
an adaptation of the telenovela La Reina del Sur, which airs on USA's sister network Telemundo
adapted from the novel La Reina del Sur by Spanish author Arturo Pérez-Reverte
centers around Teresa Mendoza, a poor Mexican woman who becomes wealthy by building a vast drug empire
now available on Netflix